More than 2,000 miles across the country from the river-rock and wildflower memorials laid at Spread Creek for Gabby Petito, the 22-year-old's family held a formal memorial service Sunday in Long Island, New York, to honor the adventure blogger's life.
Joseph Petito told those attending and watching on livestream video, "I want you to take a look at these pictures, and I want you to be inspired by Gabby. If there's a trip you guys want to take, take it now. Do it now while you have the time. If there is a relationship that you're in that might not be the best thing for you, leave it now."
Gabby Petito's body was found Sunday, Sept. 19, near Grand Teton National Park in the Bridger-Teton National Forest after she had not been seen or heard from since late August. Teton County Coroner Dr. Brent Blue ruled the death a homicide last week.
The vanlifer and adventure blogger had been traveling across the country and camping in a converted Ford transit van with her boyfriend, Brian Laundrie, 23. Laundrie returned to his parents' Florida home in the van on Sept. 1 without her. His whereabouts are unknown to authorities, and an FBI and police manhunt has been underway for days.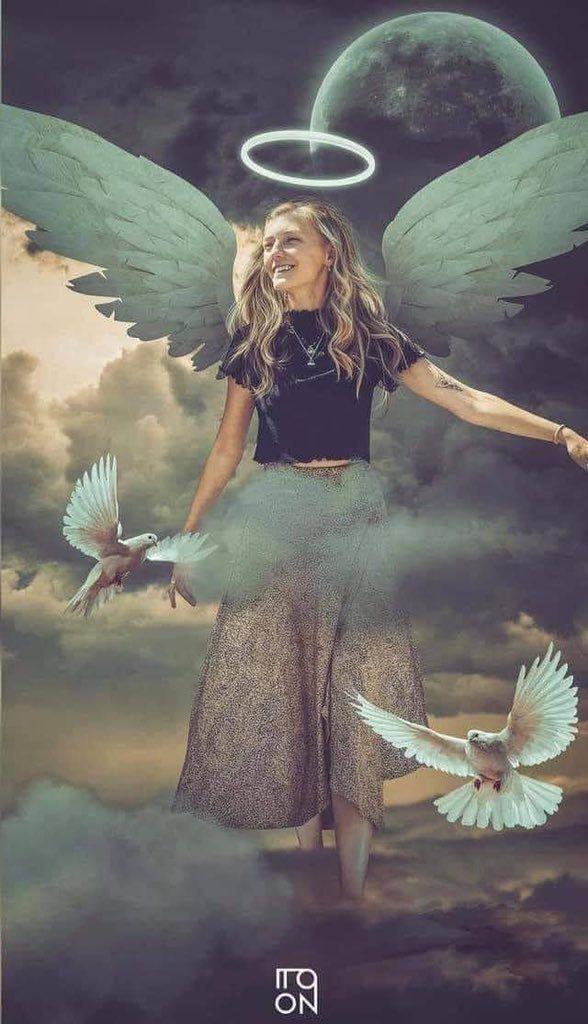 On Friday the U.S. District Court of Wyoming issued an arrest warrant for Laundrie on bank card fraud charges. He had previously been called only a person of interest.
The case has drawn considerable publicity in several states as family members and internet sleuths sought clues to the pair's path of travel. As the search narrowed, Instagram posts, lists of possible campsites, first-person sightings and videos being shared online all began pointing to the Grand Teton National Park area.
A team of searchers from the FBI, Jackson police, Teton County Sheriff's Office, Grand Teton National Park, Bridger-Teton National Forest and Teton County Search and Rescue joined an on-the-ground search in the Spread Creek Dispersed Camping Area, where Gabby's van had been seen and where her body ultimately was found on a bank of the creek.
Family members expressed appreciation for the many who joined in the online and in-person searches and said they now wish to help others who are searching for missing loved ones through a new Gabby Petito Foundation.
"No one should have to find their child on their own," Joseph Petito said in a Twitter post about the foundation.
"We are creating this foundation to give resources and guidance on bringing their children home," he wrote. "We are looking to help people in similar situations as Gabby."
A statement posted on the foundation's website, GabbyPetitoFoundation.org, read: "Gabby's family is grateful for everyone's support and takes comfort that she has touched so many lives."
To contribute, the mailing address is P.O. Box One, Blue Point, New York, 11715.
The Associated Press contributed to this report.
SPREAD CREEK — "Do you know where it is?"