There's a video Nancy Nalley took of her daughter Jennifer in 2015.
Jennifer Nalley is smiling at the camera. She twirls in a circle to show off her skirt suit before going to work.
Sometimes Nancy Nalley will watch the video just to remember her daughter's voice. Her mannerisms. Her sense of humor when she cracks a joke just before the video ends about grabbing her fake goggles before heading off to work.
"I'll watch it over and over," Nancy Nalley said. "But if I watch too much it just hurts too much."
Not a day goes by that Nalley doesn't think about her only daughter's murder.
It's something that's affected her mental and physical health, she says, and last week she felt those stresses resurface when she got news of her daughter's killer appealing his sentence.
Jackson man Erik Ohlson, who's serving 25 years for killing Jennifer Nalley in 2016, appealed his sentence and claims the district court abused its discretion in two ways.
Ohlson's appellate attorneys say the Teton County (Idaho) District Court didn't remove some comments from a presentence investigation report that it should have. His lawyers also claim the court abused its discretion by handing down an "excessive" sentence.
The appeal briefs were filed in the Idaho Supreme Court this week. Ohlson says he should have to serve only 10 years.
"Mr. Ohlson asserts that his life sentence, with 25 years fixed, entered upon his murder conviction, and his concurrent 15-year fixed sentence, entered upon his voluntary manslaughter conviction, are excessive," the brief states.
The brief goes on to say that "the deaths of Ms. [Jennifer] Nalley and her unborn child are tragic and devastating."
"The thought that those deaths occurred at the hands of Erik Ohlson is almost unfathomable to the people who know him best," documents say.
Ohlson's mom provided a letter that said her son was excited to become a dad.
"She described Mr. Ohlson as being a kind and gentle person, and while she recognized the need for punishment, Ms. Ohlson believed that society did not need to be protected from Mr. Ohlson until he became an old man," the brief states.
In July 2016, Ohlson drove from his apartment in Jackson to Nalley's Driggs, Idaho, cabin and shot her eight times, killing her.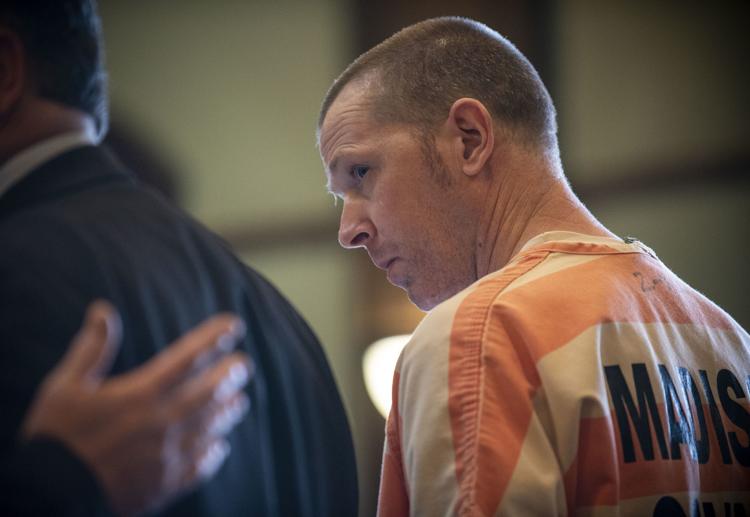 Nalley was an only child, and her parents feel that, if anything, Ohlson's sentence is too lenient.
During years of court hearings Ohlson stayed mostly quiet. At sentencing, where he took a plea deal, he said, "I'm ashamed of myself, and I am ashamed of my actions, and I'm sorry that they've hurt and affected so many people."
In the appeal briefs Ohlson's attorneys say his real problem is alcohol.
"Mr. Ohlson recognizes that his alcohol use was a major issue leading to his incarceration," they wrote.
The respondent's brief is due Sept. 8.
It will likely be months before the Idaho Supreme Court provides a ruling.
In the meantime Nancy Nalley will cling to videos, photos and various memories of her daughter.
"I play her CD she made just to hear her sweet voice," she said.