SPREAD CREEK — "Do you know where it is?"
Among those driving up and down Spread Creek Road on Monday, Johnny Lopez asked for directions after rolling down the window of his hatchback.
"It" was the makeshift memorial that's been built amid yellow cottonwood groves for Gabby Petito, whose death and subsequent discovery alongside a braided Jackson Hole creek has grabbed the nation's attention. One week later, the site where the 22-year-old vanlifer was found is still attracting ample interest from passersby and locals.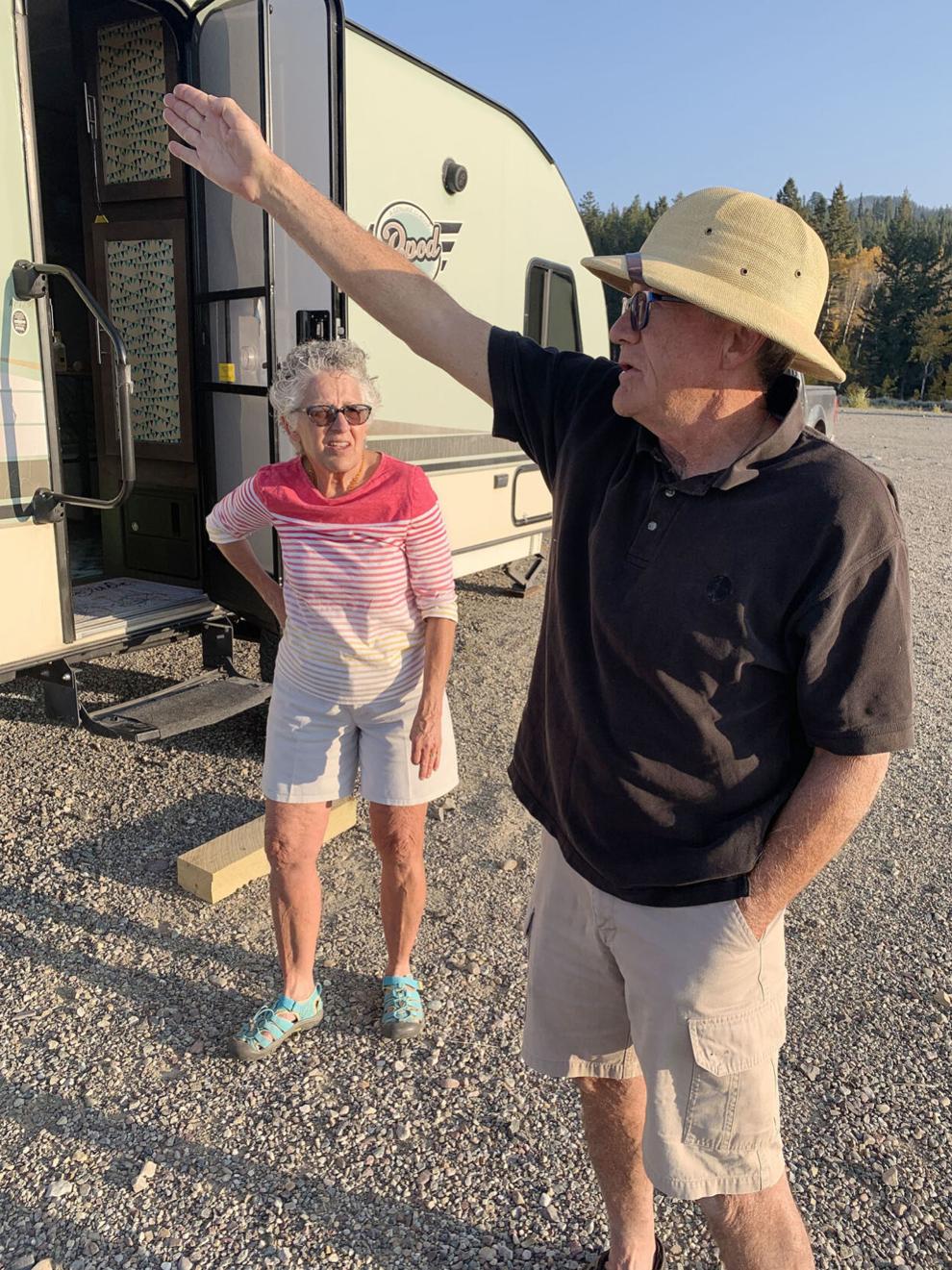 "I have daughters, and it hit pretty close to home," Lopez said.
Lopez's interest in seeing the memorial, he explained, was therapeutic: "I just want to go and meditate and spread some good energy and absorb any bad energy that's there."
Lopez is a news videographer from Los Angeles, though he was in Jackson Hole anyway touring around and vacationing in Grand Teton and Yellowstone, two national parks he visited frequently while growing up in northern Utah. Although he intended to see Petito's resting place in person, it wasn't the reason he came to town.
Centennial, Colorado, residents Cliff and Karen Fischer were in a similar camp.
Late Monday they relaxed in their RV at the Spread Creek gravel pit, which has been rebranded by the Bridger-Teton National Forest as an overflow dispersed camping zone. The Fischers, also touring the national parks, started their day by looking for the location where Petito was found.
"It wasn't that easy," Karen Fischer said. "I fell on my knees twice."
Finding the memorial took a couple hours, they guessed, and entailed several stream crossings. They weren't alone in giving in to their curiosity. There were a couple of women also at the memorial site, and another handful of folks bushwhacking through the cottonwoods and wading across the creek to find the site along the border of Grand Teton National Park and the Bridger-Teton National Forest.
"We were all kind of looking together," Karen Fischer said. "It was very sad. I said a prayer at her memorial."
Off to the east up Spread Creek, David Hartfield and Teri Byrdic snapped photos of a pronghorn herd that had clumped together and skylined themselves along a gravel pit berm. But that wasn't the only thing in the Spread Creek area the South Carolinians were interested in seeing.
"You want to see where they found the girl?" Hartfield shouted out to his pals, who were in Jackson Hole and staying at the Alpenhof Lodge on a photography trip.
The Southerners thought better of seeing Petito's memorial once they realized there were creek crossings involved.
Star Valley residents Susan and Brett Jensen had the same feeling standing streamside as the sun loomed lower late Monday. They were curious to revisit Spread Creek, which reopened to the public Sept. 21, but also were content just to be in the general area. Alongside where the couple stood — well away from the memorial at the death site — some sticks spelled out "GABBY" and flowers were strewn on the ground.
Like millions of Americans, the Jensens were glued to the news during Petito's disappearance and were distraught when she was found dead.
"It just bugs me," Susan Jensen said. "It bugs me deep."
She was at a loss for why it happened.
"He's dated her since they were in 10th grade," she said. "Now they're 22 and 23. Why, that many years later? It's a life, and it's sad."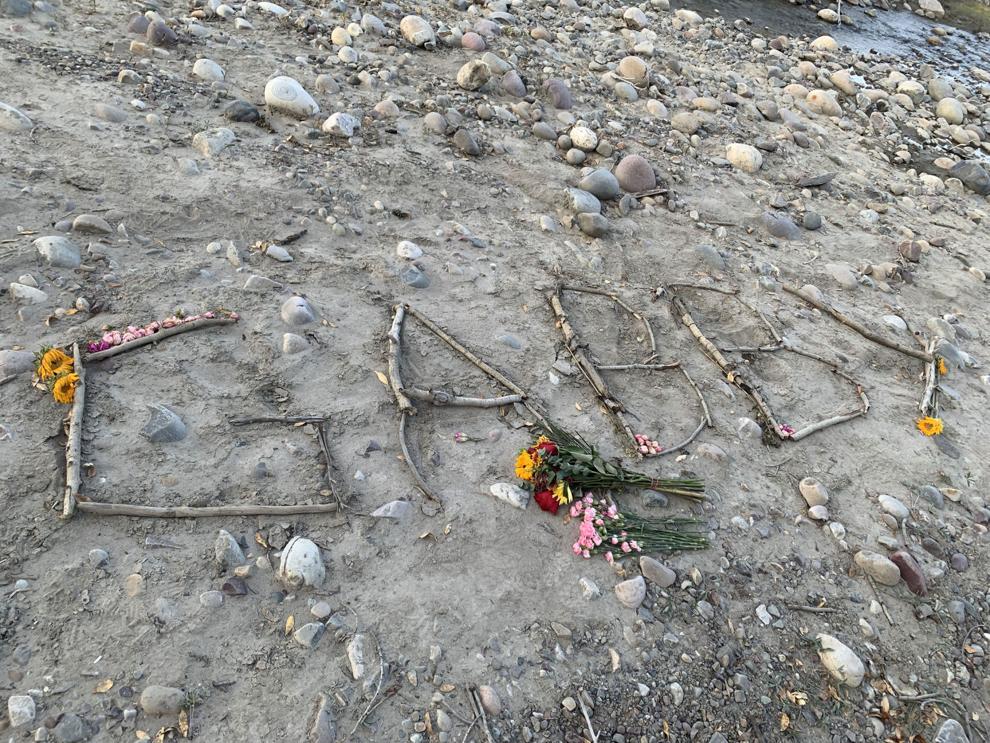 Down the way toward U.S. Highway 89, "full-time nomad" mother-daughter Cindi and Hannah were camped out for the night in their RV and relaxing in lawn chairs. They didn't realize that Petito had been found up Spread Creek when they pulled in earlier that afternoon at the guidance of FreeCampsites.net. But it didn't take long to put it together.
"People that drove by asked us if we knew where it was," said Cindi, who didn't want her last name used.
She guessed that 20 or so vehicles had passed by in the hours since they parked.
"There's been a lot of traffic through here," Cindi said. "They're dusting me out, [ticking] me off."
More than 2,000 miles across the country from the river-rock and wildflower memorials laid at Spread Creek for Gabby Petito, the 22-year-old's…
Like many, I can't stop thinking about Gabby Petito.