The search for Brian Laundrie continues three days after his partner Gabrielle "Gabby" Petito was found dead near the Grand Teton National Park boundary at the Spread Creek Dispersed Camping Area.
Teton County Coroner Dr. Brent Blue ruled Petito's death a homicide following a Tuesday autopsy that confirmed the 22-year-old's identity. The exact cause of death is still being determined.
Prior to the official confirmation, Petito's family released the following statement:
"I want to personally thank the press and news media for giving the Petito and Schmidt family time to grieve. We will be making a statement when Gabby is home," the family said through its attorney, Richard Benson Stafford.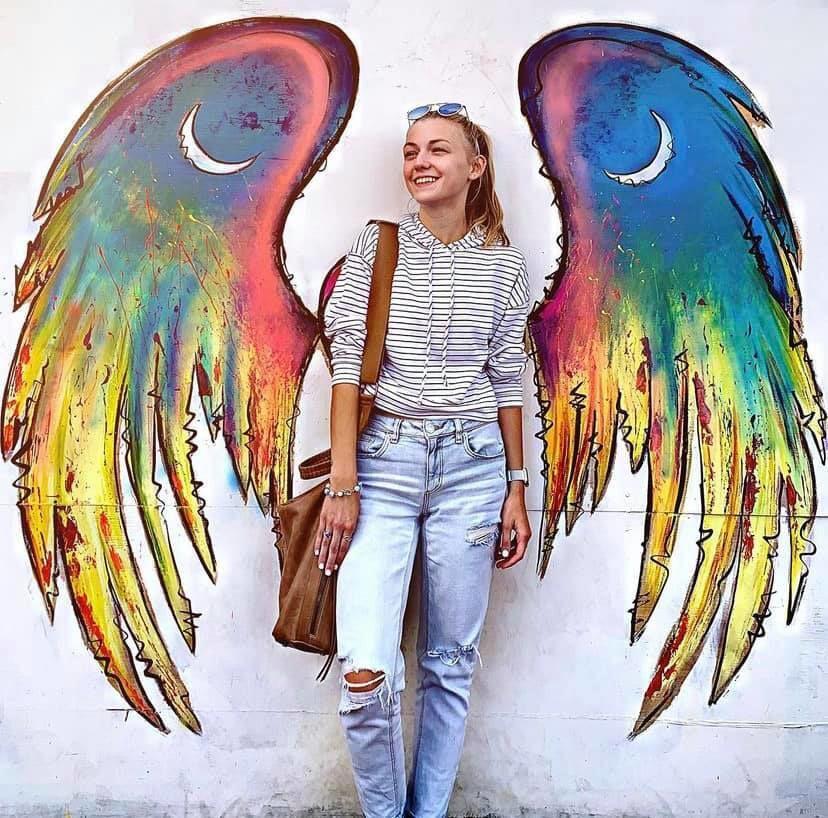 Petito's remains were found Sunday on the bank of Spread Creek following a multiday investigation by Denver FBI agents, the National Park Service, the Teton County Sheriff's Office, Teton County Search and Rescue and the Jackson Police Department.
"I don't even know what to say," Petito's brother wrote Sunday afternoon on Instagram. "I'm at a total loss. My heart is shattered."
Laundrie, 23, remains a person of interest in the case. No criminal case against him had been filed as of press time Tuesday, more than a week after he went missing, though his parents didn't report him missing until Friday.
"The FBI and our partners remain dedicated to ensuring anyone responsible for or complicit in Ms. Petito's death is held accountable for their actions," Special Agent Michael Schneider said in a statement.
Florida Gov. Ron DeSantis announced Tuesday that Florida State Police would assist in the search for Laundrie.
"At the request of @NorthPortPolice, @MyFWC law enforcement has been assisting in the search for Brian Laundrie," DeSantis said on Twitter. "I have directed all state agencies under my purview to continue to assist federal & local law enforcement as they continue to search — we need justice for Gabby Petito."
The North Port Police Department said Tuesday that it would return to the 25,000-acre Carlton Reserve in Florida to look for Laundrie, a day after saying it had "exhausted all avenues'' in the search for him in that area.
A search warrant issued last week for Laundrie's possessions said: "During the trip" Petito "sent multiple text messages and had many talks with her mother, Nichole Schmidt, via cellphone communication." The warrant continued: "During these conversations there appeared to be more and more tension between her and Laundrie."
Petito's mother last spoke with her daughter over the phone Aug. 25, when the travel blogger said she was in Grand Teton National Park and would be heading to Yellowstone.
But two days later, the search warrant states, her mom received an "odd text" from Petito. According to the search warrant: "The text message read, 'Can you help Stan, I just keep getting his voicemails and missed calls.' The reference to 'Stan,' was regarding her grandfather, but according to the mother, she never calls him 'Stan.'"
That text message was the last communication on Petito's phone to anybody, the warrant states. Soon after, her cellphone wasn't powered on and she stopped documenting the trip.
The family told investigators "this was not normal behavior ... and they became worried about her."
Laundrie had returned home to Florida by himself on Sept. 1 in the white Ford Transit van he and Petito had been driving across the U.S. After not receiving responses from calls to Laundrie and his family members, Petito's parents reported her missing on Sept. 11.
Domestic violence experts, who expected Petito's death to be ruled a homicide, said Laundrie's behavior was consistent with what they see in abusive relationships.
"For me it's a likelihood based on statistics and our familiarity with how abuse and power and control works," Adrian Croke, director of education and prevention at the Community Safety Network, said Monday.
"Homicide and intimate partner violence are not a rare combination, and that is a sad reality," she said. "But the more we recognize and talk about it, the more we can be aware and fight it."
One in 3 women has experienced intimate partner violence, according to the Centers for Disease Control and Prevention, and over half of female homicide victims in the U.S. are killed by a current or former male intimate partner.
About two weeks before Petito was last heard from, police officers in Moab responded to a domestic violence call after a witness reported the couple being violent.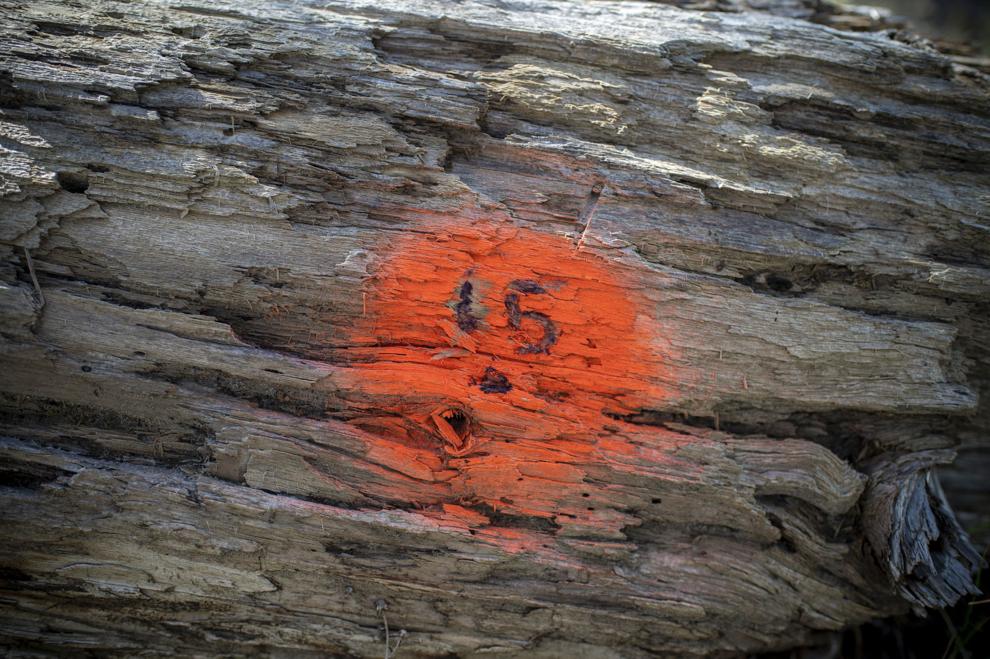 The 911 caller reported that Laundrie slapped Petito, who was in tears when Moab police stopped the couple's van. Petito and her boyfriend told responding officers the incident should be labeled a mental health break rather than domestic violence.
Abusive relationships often begin with emotional, psychological and financial intimidation, rather than violence, Croke said. Once a level of control has been established it becomes much more difficult for a victim to speak out.
When questioned about their relationships, abuse victims sometimes downplay the seriousness of their situation, said Liz Sollis of the Utah Domestic Violence Coalition.
On the flip side, aggressors may work to distance their relationships from loved ones, which makes it more difficult for outsiders to know about abuse and intervene.
The Moab incident and language included in the search warrant suggest Laundrie may have become increasingly controlling, even as social media accounts painted a rosy picture of the couple's travels.
National Park Service ranger Melissa Hulls told reporters she warned Gabby Petito her relationship seemed "toxic" when responding to the incident in Moab.
"I was imploring her to reevaluate the relationship, asking her if she was happy in the relationship with him and basically saying this was an opportunity for her to find another path, to make a change in her life," Hulls told the Deseret News.
That 90-minute interaction, which captured national attention after body camera footage went viral, was frustrating for experts who said domestic violence cases are often plagued by a lack of evidence.
"Sometimes without strong physical signs of abuse, [law enforcement officers] aren't going to take people to jail," Sollis said.
No arrests were made in the stop, though the couple was separated for the night, with Petito keeping the van while Laundrie was driven to a hotel room.
It's not yet clear if Moab police followed up the next morning. The city's victim advocate, Karen DeKruger, declined to comment.
Still, experts emphasized the significance of that initial 911 call.
"Calling law enforcement is not always the safest option for everyone," Croke acknowledged. "But I think the important takeaway is that violence thrives in silence. If we can safely step into situations to offer support, we can really save lives."
The Safety Network also emphasized that most intimate partner violence doesn't receive this kind of news coverage.
The organization pointed to Wyoming's high rate of murdered and missing indigenous women, as well as national statistics showing violence against women of color, especially those who are LGBTQ, often goes underreported.
Since 2000, Indigenous people have made up 21% of homicides in Wyoming, even though they are only 3% of the population, according to a Wyoming report on missing and murdered Indigenous people.
According to the report, 30% of Indigenous murder victims — and 18% of murdered Indigenous women and girls — had newspaper media coverage, compared with 51% of white murder victims.
Jackson Hole's Community Safety Network number is 307-733-7233 (SAFE). The National Domestic Violence Hotline is 800-799-SAFE.
The FBI continues to seek information from anyone who was in the Spread Creek camping zone of the Bridger-Teton National Forest between Aug. 27 through Aug. 30 and who may have seen the couple's vehicle or had contact with Petito or Laundrie.
Tips and reports can be submitted to Tips.fbi.gov, 800-CALL-FBI, or 303-629-7171. Photos and videos may be uploaded via the FBI's digital media tipline dedicated to this case: FBI.gov/petito.