Terry Rogers thought people who did bad should pay for it, that the people they wronged would benefit.
He spent a big part of his life in a good job for that, being a prosecutor. He thought the work was healthy.
"Prosecuting is always what I've enjoyed the most," he said when he retired in 2017. "You feel like you're on the right side. You like to see the laws upheld and people held responsible when they do stupid things, and you make victims feel whole."
Rogers' son Grant, an attorney himself, remembers his father preferring his days as a judge, but agreed with the motivation: "He felt a sense of justice, he was making hard decisions that affect everybody. ... He thought he was correcting things in the world."
"He had a strong sense of right and wrong," said Tim Day, who followed Rogers in the Teton County prosecutor job, and who today is a 9th Judicial District judge, a job in which Rogers also preceded him. "He really wanted to get justice for victims."
A determination to do right was as strong even in little things, said Gary Rogers, another son: "He never had a speeding ticket in his life, he didn't speed. I mean it."
But if you visited Judge Terry Rogers to discuss the law it's likely he would start talking about woodcarving, the things he created, the techniques, the tools. Rogers carved intricate ducks and made musical instruments, created a big state of Wyoming seal for his courtroom and seemed dedicated to that art as much as the bureaucracy of justice, where for 47 years he worked as judge, prosecutor, defender — even at the start as a seasonal park ranger writing tickets to people whose taillights were out.
"There are not many Terry Rogers walking around in the world, he was so multitalented," Day said. "He was a passionate prosecutor, a fair jurist."
But being passionate also brought Rogers unwanted attention: He was a judge you didn't cross, and if he thought defendants and attorneys were playing games, he could make them flinch with words. And, though he was widely respected, that led to Rogers being one of those rare judges recalled from office by a public vote.
Rogers died May 22, four years after he retired to carve, spend time with kids and grandkids and travel with his wife Gloria in their RV. Suffering cancer and knowing he had no guarantees, he came to Jackson to do some necessary preparation. He fell ill while here and was admitted to St. John's Health. He was 80.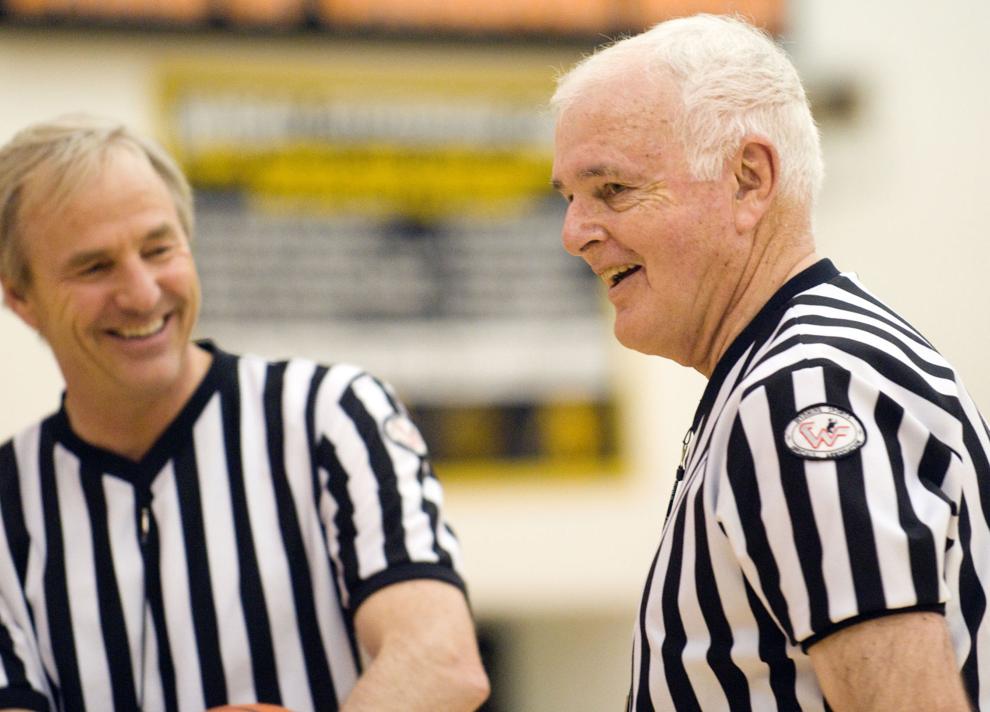 Rogers was born in Lovell on Aug. 20, 1940, and moved with his family to Casper when he was 2.
Rogers went to the United States Naval Academy starting in 1959, arriving by train in Baltimore and then hitchhiking the last 30 miles to Annapolis, Maryland. He served in the South China Sea on an aircraft carrier early in the Vietnam War. He returned to attend law school at the University of Wyoming, working as a ranger during the summer at Grand Teton National Park. With his degree in hand he came to Jackson in 1970 to start a law practice. Within a year he was hired as Jackson town attorney and then was elected county attorney in 1975. It was a part-time job for eight years because Teton County didn't need a full-time attorney.
Being county attorney made Rogers the chief prosecutor, and just before being appointed District Court judge in 1989 he had his last chance for a bit of high-stakes prosecuting and came away satisfied.
A man named Arlen Price was mad enough at his uncle Lewis Price that he drove from Utah to the Buffalo Valley to let him violently know it. The Price family had provided regular business for county law enforcement: In 1972, Arlen's dad, Elmer Price, was drunk and shooting at passing cars when Sheriff Boyd Hall arrived. Price shot and killed the sheriff.
Arlen's brothers and his mom also had bad history, and Arlen accused the uncle he killed of having molested him and his brothers.
Arlen Price didn't do much in his defense, Rogers recalled.
"It was a prosecutor's dream to cross-examine him," he said. "I got him to admit that he came up here from Utah to kill his uncle. He thought about killing him all the way up here. He stabbed him five times. ... The last time was for his brother Timmy."
Rogers estimated he took 120 cases to trial as a prosecutor. During his 13 years on the district court bench, he said, he presided over about 150.
But while Rogers earned admiration on the bench he also outraged some people with a manner that was sometimes blunt. In 2001, Jackson attorney Rob Williams was among founders of Committee for the Opposition to Retention of District Judge D. Terry Rogers. Williams cited lack of "civility" as the reason he had to go: "Rogers is a very decent guy when he's not in the courtroom," Williams said.
"Some attorneys wanted me out," Rogers said years later. "They accused me of having a bad temper, and I guess I was too strict for them."
Under ethics rules, Rogers couldn't campaign for himself, but his friends were vehement in his defense.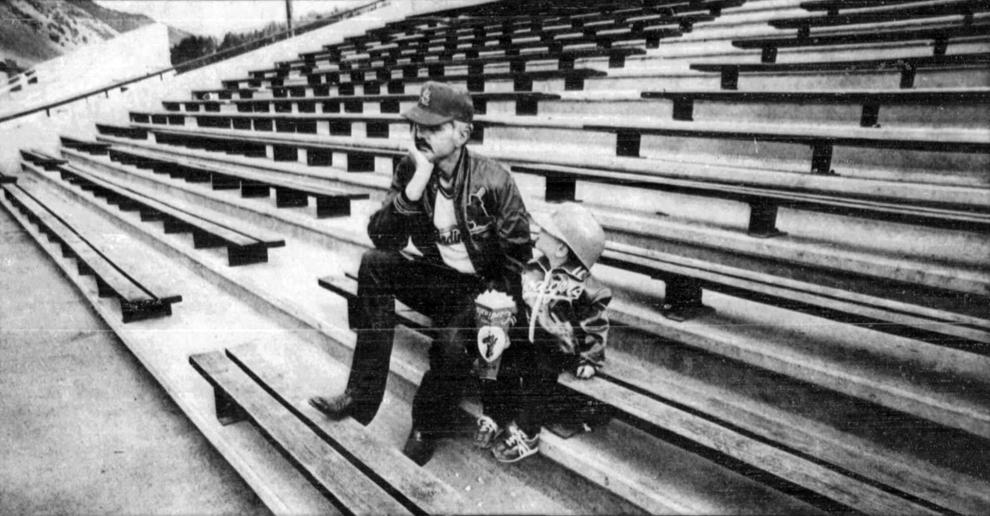 Bob Schuster, a law partner of Gerry Spence, told the News&Guide in 2002 that Rogers "is very bright, but more important, he has great wisdom. I know him to be a man of the highest integrity. He is devoted, hard working and compassionate. He is fair."
Jim Radda, now Circuit Court judge, said Sunday that Rogers "liked to run a tight ship" but that "often his bark was much louder than his bite.
"I never saw him hand down an overly punitive sentence," Radda said. "He was always fair and compassionate."
Though the every-six-years retention vote is a formality in most cases, Rogers lost 10,707 to 10,416 in the three-county district. He was 62, close enough to retiring that he "thought that would be my last job." Instead he worked as a state public defender and as a deputy prosecutor in Pinedale and Rock Springs. He returned to Jackson in 2001, hired as a deputy by County Attorney Steve Weichman.
Rogers spent much of his life in the courthouse, but there was more. He played competitive American Legion baseball, and continued to play softball and basketball, coached and refereed.
"He was a walking lexicon of baseball stats and trivia," Day said. "He loved the Los Angeles Dodgers."
Son Gary also remembered that: "He really loved baseball and thought it was the perfect game," Gary Rogers said. "He could tell you who won which World Series, remember stats and lineups. ... We called each other after World Series games and replayed the game."
Rogers' woodworking included making not just birds but violins and mandolins, a ukelele for a grandson, and guitars, including one he played a bit of bluegrass with at the regular Jackson Hootenanny. He carved a gavel and pad used by Judge Day.
He was known for a deep memory and a liking for storytelling. He thought he might do some more of that.
"My wife wants me to write down stories I tell people so they don't get forgotten," he told a News&Guide reporter when he retired. "I plan to do that."
Besides son Grant and his wife, Maggie, and son Gary and his wife, Karen, Rogers is survived by children Ryan (Miriam), Jennifer (Adam), Kevin (Jessica) and Dana. He is also survived by his wife, Gloria, who he met on a blind date and to whom he was married for 43 years. Also surviving are his brother Mike (Janet) and a sister, Sue (Bill), and 12 grandchildren.
A memorial service will be held at 1 p.m. June 2 at the Church of Jesus Christ of Latter-day Saints at 420 E. Broadway in Jackson.