A nearly three-hour standoff beginning with police officers answering a call for help and being doused with bear spray at an apartment near East Hall and Redmond ended just after 7 p.m. when officers apprehended the suspect.
Police initially showed up to the residence on the 500 block of E. Hall to respond to a domestic disturbance involving the apprehended suspect, whose name will not be released until he is charged with a crime, according to Jackson Police Chief Michelle Weber.
The 24-year-old Jackson resident then bear sprayed two officers and barricaded himself, Jackson police Lt. Russ Ruschill said. The man had a knife and bear spray inside his residence.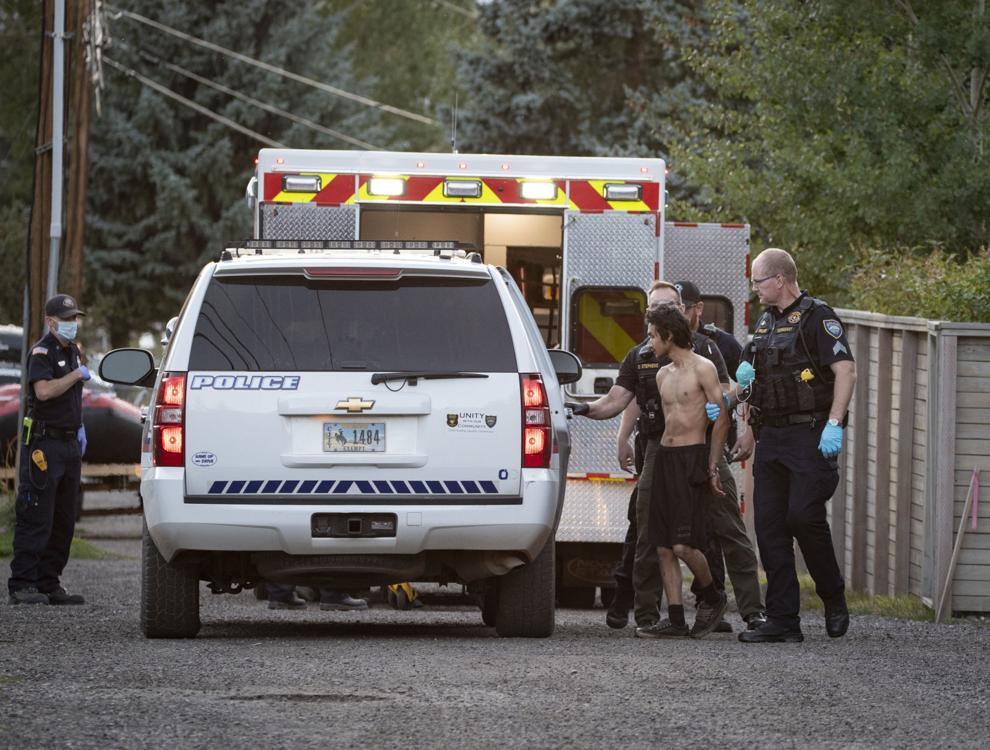 The two officers who were sprayed are OK and returned to the scene, Lt. Ruschill said, where a large show of force gathered.
According to Lt. Ruschill, who wouldn't talk about the specifics of the incident, the normal operating procedure in a situation where only the alleged suspect is inside a building is to contain them — not to immediately enter the building. The second priority is to establish a line of communication. After that law enforcement officers may or may not choose to enter the area.
At around 7:05 p.m. police entered the home after receiving a search warrant and apprehended the suspect without incident. Teton County Fire/EMS personnel checked him out, and he was transported to the Teton County jail.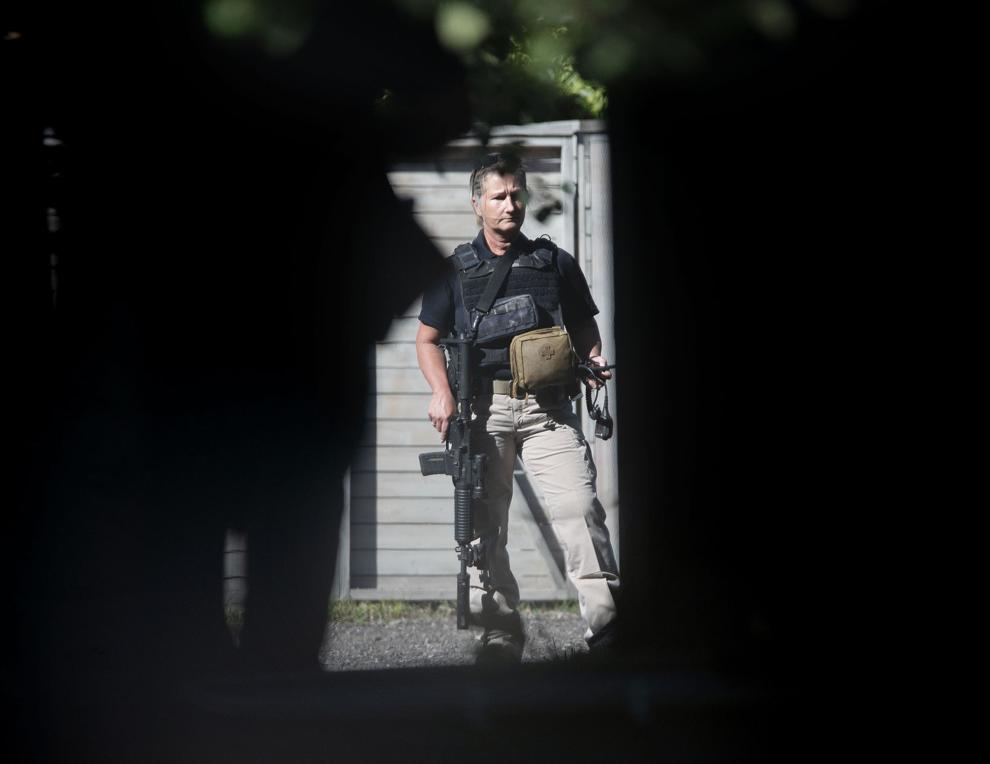 There was one ambulance, one fire truck, two Teton County Sheriff's Office deputies, 10 police officers and three Wyoming Highway Patrol on the scene.
During the standoff, much of the surrounding area on East Hall Avenue was impassable due to the presence of more than a dozen law officers. The area opened around 7:30 p.m.
"I really appreciate the community for their patience and understanding," Chief Weber said.
The Jackson Hole News&Guide will continue following this case.