Steven Bailey is in jail after pleading guilty to possessing and delivering LSD that was later found in student lockers at Jackson Hole Middle School.
The 18-year-old started serving his six-month sentence Tuesday evening at Teton County Jail after a hearing earlier that day in Teton County District Court.
"I feel it's fair based on my past actions, and it's a way for me to make amends," Bailey said in court when the judge asked him what he thought about spending time behind bars.
Bailey has been sober since his arrest in November, he said.
"I did a 97-day in-treatment rehab and got out of that and came back to Jackson and have been doing an outpatient rehab since then," he said. "Along with that, when this all happened I unenrolled from my high school education due to the circumstances. But last month I got my GED and am planning on continuing college once I get out of jail."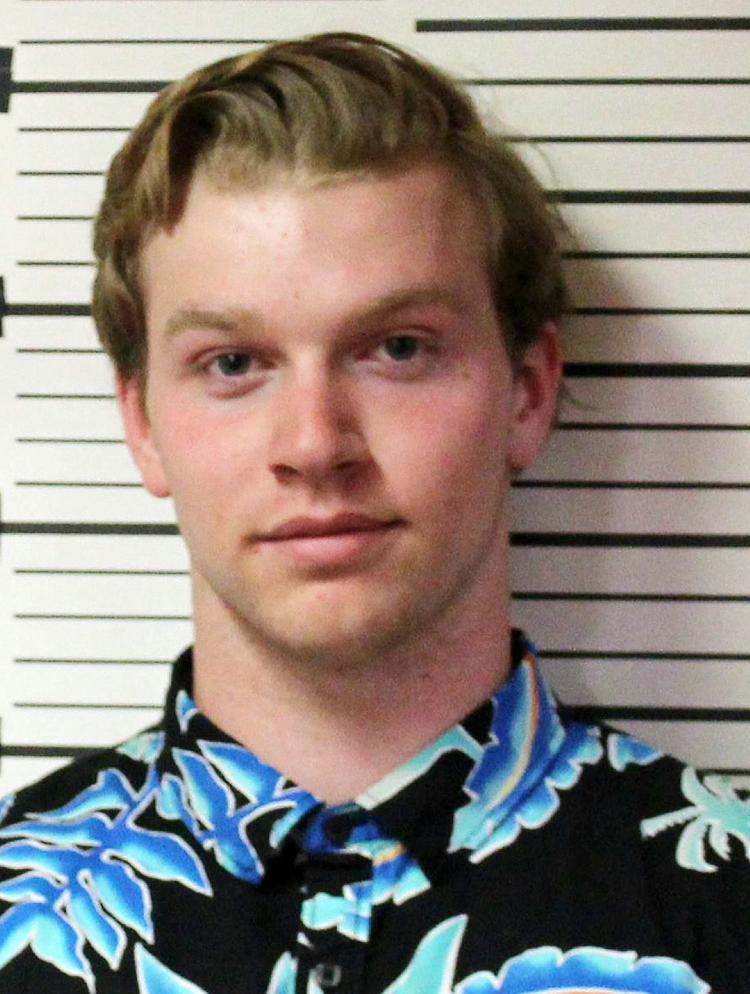 Bailey was charged with delivery and possession of LSD after the drug was found in lockers at the middle school last fall.
A 14-year-old boy said he had been buying LSD and marijuana from Bailey, according to documents. That student admitted to reselling the drugs to his middle school classmates.
Bailey was originally jailed on three felony counts. In the plea agreement he pleaded guilty to one misdemeanor count and one felony count.
His jail sentence is based on the misdemeanor count, and when he's released Bailey will serve probation on the felony count.
"I know how much I messed up seven months ago," Bailey said in court.
A little over a dozen people observed the teenager's online sentencing Tuesday morning.
His arrest and details of the investigation shook up the Jackson Hole Middle School at the time, prompting Principal Matt Hoelscher to send an email notice to parents.
"I write to inform you that over the last few days we have been addressing some inappropriate student choices related to controlled substances," he wrote in the email. "A small group of students were involved and we have quickly addressed the issue, working with local law enforcement and other community agencies to ensure our school is a safe and healthy place for all students to learn."
Teton County Chief Deputy Prosector Clark Allan said the plea deal balances the seriousness of Bailey's crime with his young age.
"We start out with the raw essence of the crime, bringing LSD into the Teton County school system," Allan said in court. "It made it to the middle school. It is a really horrible thing for our community and a big deal. It has to be addressed seriously. But we have to keep in mind the fact that the defendant has a lot of life ahead of him. To just go out and say, 'Oh, this is a bad thing' and try and crush him would be wrong."
Judge Timothy Day called Bailey's history of addiction at such a young age "shocking."
"That's been your lifestyle for years even at your young age of 18," Day said. "I hope you can wash your hands of the criminal justice system. I hope you can maintain a good attitude while you're incarcerated."
If Bailey does well on probation the felony conviction will not go on his record.
(The headline on the online version of this article has been modified to remove the word "middle schoolers," because although the drugs ended up at Jackson Hole Middle School, law enforcement officers say Bailey sold to other students who sold to middle schoolers. — Ed.)