Like his younger brother and sister, this Teton Valley "Dreamer" grew up in Teton County, Idaho. He and his siblings spoke Spanish with their parents around the house and learned English in school. All three were never far from a striking view of the Tetons.
But unlike his siblings, who were born in the United States, this 17-year-old is an undocumented immigrant. He is not eligible to vote or access most public health insurance plans. He is also not legally eligible to work and faces the risk of deportation.
Born in Tlaxcala, Mexico, his mother brought him to the Teton area in 2005 as a 1-year-old. Among his first memories is learning English in school with other Spanish-speaking students at Driggs Elementary School.
"It's a privilege being here, and it's pretty awesome for me being bilingual," he said.
But his future remains in limbo as courts swing back and forth on whether undocumented immigrants like him (also called Dreamers), brought to the U.S. when they were too young to make such decisions for themselves, can be granted legal authorization to remain in the country.
The Teton Valley teen is among at least 12 area residents who had new applications pending for the Deferred Action for Childhood Arrivals program when a Texas federal judge ruled the program unlawful last Friday.
Judge Andrew S. Hanen, of the U.S. District Court for the Southern District of Texas, ruled, "DACA never gained status as a legally binding policy that could impose duties or obligations" because comment from the general public was never sought, which violates the Administrative Procedure Act, he said.
The ruling does not presently affect current DACA recipients, but it does bar new applicants and the tens of thousands of people whose applications to U.S. Citizenship and Immigration Services still had not been processed when the ruling was issued. Judge Hanen also said the order does not require the government to "take any immigration, deportation or criminal action" against recipients and applicants that it "would not otherwise take."
Wyoming and Idaho have relatively low numbers of DACA recipients compared with states like California. Wyoming residents have successfully submitted 664 initial DACA applications and 1,652 renewals as of March 31, USCIS data shows. Idaho residents have successfully submitted 3,399 initial applications and 8,873 renewals. California residents, for reference, have successfully submitted more than 200,000 initial DACA applications.
Like they do in other states, Dreamers living in Wyoming and Idaho contribute to the local economy. For example, Wyoming DACA recipients and DACA-eligible individuals paid around $923,000 in state and local taxes in 2018, according to the American Immigration Council. In the same year, DACA recipients and DACA-eligible individuals in Idaho paid around $5.4 million in state and local taxes.
When the judge issued his ruling, the Teton Valley Dreamer, who spoke with the News&Guide, was among 12 people who filled out initial DACA applications with the help of Immigrant Hope, a nonprofit that works in Teton counties, Idaho and Wyoming.
The local chapter of Immigrant Hope, which provides immigrants with help finding a pathway to legal residency or citizenship, assists undocumented residents in applying for DACA and receives funding to pay for the applicants' nearly $500 in filing fees.
Each of the 12 initial DACA applicants were eligible to receive DACA authorization, which provides a renewable 2-year deferment from deportation and eligibility for a work permit for people brought to the United States undocumented as children.
The 12 applicants, according to Immigrant Hope local chapter founder Lori McCune, were under the age of 31 in June 2012; came to the United States before their 16th birthdays; continuously resided in the county since June 2007; and were enrolled in school, graduated already, received a GED or were honorably discharged veterans, per DACA requirements.
But those applicants had been caught up by delays, which USCIS attributed partially to the agency abiding by COVID-19 protocols.
While some of them, including the Teton Valley teen, had filed their applications five months ago, USCIS had not scheduled any of their biometrics appointments, where applicants submit their photographs, fingerprints and signatures. McCune usually expects biometrics appointments within six weeks of the application filing date, and DACA approval within three-to-six months.
Now — because the U.S. District Court for the Southern District of Texas ordered the Biden administration to stop approving new DACA applications and because processing delays prevented those dozen applicants from receiving authorization before the ruling — they will not receive legal authorization to remain in the U.S., barring a successful appeal or action by Congress.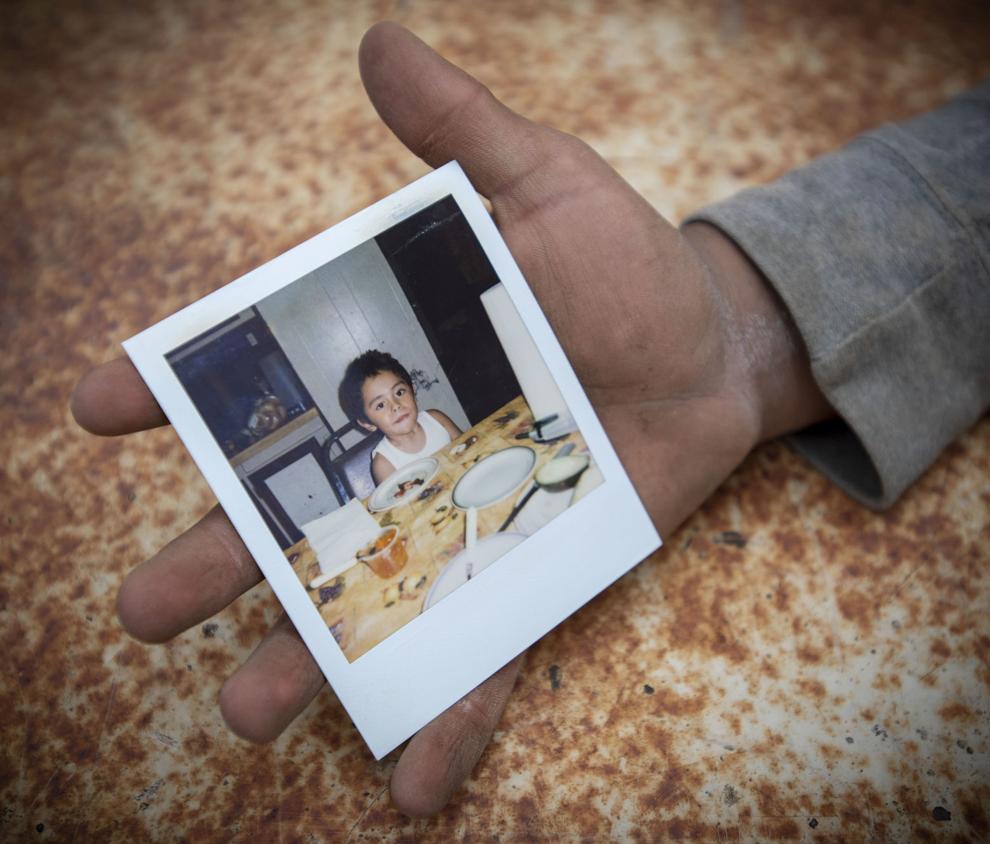 "It really is going to affect a lot of people," the 17-year-old Dreamer said after hearing news of the ruling. "It's just going to bring their dreams down."
Still, he relishes his good fortune growing up playing high school sports, working and having more spending money than his parents did in Mexico. But he also sees how few rights he has because he was born elsewhere and brought here undocumented.
Many of his peers drive to school, but he cannot obtain a driver's license. Unlike him, they can vote, travel out of the county freely, apply for work anywhere they would like and receive in-state college tuition in Idaho.
"There are so many things teenagers that were born and raised here in the U.S. could do, but teenagers who were born somewhere else but raised here cannot do those things," he said.
His parents wanted him to receive DACA authorization years ago, but former President Donald Trump's challenges to DACA and various court injunctions prevented him from applying to DACA for most of the last two years, which is when he first became eligible after turning 15.
He first applied in June 2020, but USCIS, which wasn't approving initial applications at the time, returned his application.
He applied again in February 2021, a couple of months after new applications were allowed following a court order in December 2020. Then his application languished for months, with no word from USCIS until the latest ruling barring new applicants from gaining authorization.
His father, a carpenter in Teton County, Idaho, had hoped for years for his son to get the chance to work and live in the U.S. with no threat of deportation looming over him. At this moment, that chance has come and gone.
"Hopefully, the president can do something to approve the new applicants," his father said.
President Biden said in a statement that the Department of Justice will appeal the decision. Biden also encouraged Congress to create a permanent pathway to citizenship for Dreamers.
"It is my fervent hope that through reconciliation or other means, Congress will finally provide security to all Dreamers, who have lived too long in fear," he said.
Although immigration policy can be polarizing, Dreamers have attracted broad support when it comes to reform. Some 74% of Americans favor "a law that would provide permanent legal status to immigrants who came to the U.S. illegally as children," according to a Pew Research Center poll. A Fox News poll found 58% of Republicans support Dreamers' legalization.
Teton County attorney Elisabeth Trefonas said she takes issue with DACA because it doesn't provide a pathway to citizenship, but admitted it's better than nothing. Trefonas also warned that a relatively pro-immigration executive branch doesn't guarantee that immigrants will face no threats elsewhere in government.
Former President Barack Obama created the DACA program in 2012. It has since offered temporary protection from deportation to around 800,000 individuals, all of whom had to meet several requirements to join and remain part of the program.
For undocumented youth like the Teton Valley teen, their fate hasn't been their own to decide with their parents bringing them to the U.S. and then the courts ruling on their future.
As DACA continues to wind its way through the court system, this 17-year-old waits for a day when he will be able "to get better jobs without having the struggle to find what job will accept you and be able to enter a lot of things I've wanted to enter in but can't because I'm not from here."
He remains optimistic that his future will be as bright as that of his siblings.