One of two investigations into the trench collapse that killed two men in September was recently completed by the state Department of Workforce Services and is now up to the Teton County Prosecutor's office to review.
A request by the News&Guide to see a copy of the completed investigation report was denied by Teton County and Prosecuting Attorney Erin Weisman. Per the Wyoming Public Records Act, 16-4-203 (b)(i), the disclosure of public records can be deemed not in the public interest if they are part of an investigation compiled for prosecution purposes.
If a case is filed, court records would be available to the public.
Weisman couldn't say what criminal charges may be on the table.
"My responsibility to the law and the public demands that I refrain from making any extrajudicial statements so as to avoid the likelihood of any publicity that could prejudice a case," she wrote in an email.
Two separate incident investigations appear to have occurred simultaneously. One, the Occupational Safety and Health Administration investigation, is still considered ongoing by the Department of Workforce Services. No new information is available.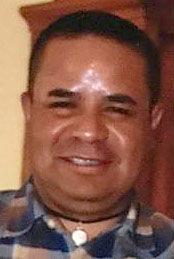 The other is the Employer Services investigation that the News&Guide first learned of this week and is now on Weisman's desk. Employer Services investigates things like workers' compensation, unemployment insurance and fraud and is separate from the safety requirements of OSHA.
Meanwhile, the families of Juan Baez-Sanchez and Victoriano Garcia-Perez are seeking legal recourse through a law office in Cheyenne.
"I have been hired by the families to explore possibly bringing a wrongful death lawsuit on behalf of the families based on Juan and Victoriano's tragic deaths," said Patrick Crank of Crank Legal Group.
Crank served as the Wyoming attorney general from 2002 to 2007. He said he couldn't comment on who he might be suing in this case.
"We're examining all the facts and looking at who may be responsible," he said.
Lori McCune of nonprofit Immigrant Hope said she sees Hispanic workers taken advantage of and the trench collapse is just one prominent example of many.
"Every time I drive that past Indian Springs Road I just get sick because I wonder what else is going on there," McCune said.
Immigrant Hope is a recognized organization under the Department of Justice's office for legal access programs. McCune helps immigrants with a variety of paperwork. But she doesn't go in front of immigration judges; she leaves that to immigration lawyers.
McCune cited examples in which workers had been underpaid or not paid at all as examples of mistreatment.
"I know that this happens somewhat regularly," she said. "It really makes me angry. It's just really bugging me that we have this stuff going on, that we consider workers dispensable."
That's where Jorge Moreno comes in. Formerly employed by the Latino Resource Center, he now works in the local construction industry as a bridge between workers and contractors and homeowners to make sure everyone has the legal paperwork they need, from unemployment insurance to workers' compensation documents.
"They try to make excuses not to pay us," he said. "At least there's no loose ends on our side, so we can legally get paid for the work we do. Even for native English speakers, this stuff is complicated. For somebody who doesn't speak or read the language, it's even more complicated. Some people see that, and they would take advantage right away."
He believes strongly in having everything right on paper.
"We have to do things right; we have to do things legally," Moreno said. "We have to earn the trust of our community; we have to earn our spot. For some people we already have, but for some others we might not have. We have to keep trying."
Moreno said that since the trench collapse he has seen increased awareness of safety and procedures in the construction industry.
"Right after the incident a lot of contractors we had worked for asked for our insurance policies," Moreno said. "We had them, even before the incident. That was kind of a huge wake-up call for most of them."
As a community member Moreno said he feels a responsibility to makes sure workers are safe.
"Sometimes I'll be driving around job sites and I see somebody doing something dumb or dangerous, I just stop and say, 'Hey, guys, you should be more safe up there.'"