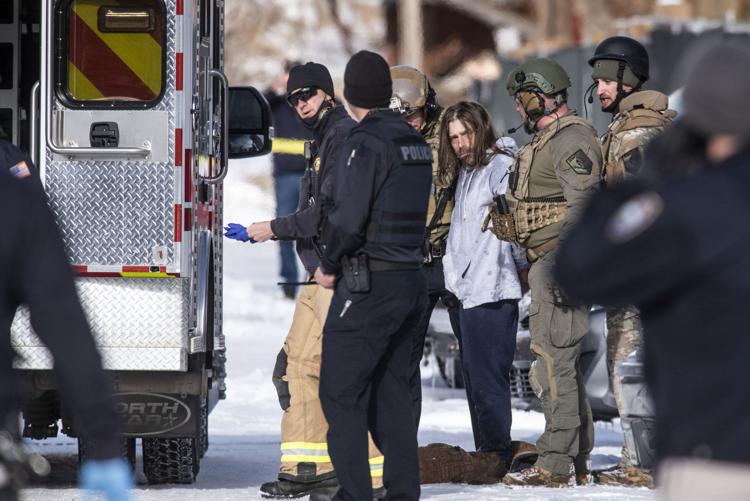 Riley Sills, the man behind bars accused of stabbing his neighbor, told a judge he didn't do it.
In Teton County Circuit Court on Monday, Sills demanded Judge James Radda let him out on a signature bond.
"I have a house, a job and ties to the community," Sills said. "I didn't commit this crime. I have been in Jackson Hole for 15, 20 years."
Sills is in the Teton County Jail facing a second-degree attempted murder charge.
Radda seemed unsure if Sills would attend his court hearing.
"I've heard he has been less than cooperative," Radda said to detention officers. "I'd like to make an attempt to communicate with him if possible."
During the virtual hearing, Sills told Radda there was no point in him being in his courtroom, and again demanded to be released on his own recognizance.
Teton County Chief Deputy Prosecutor Clay Kainer asked the court to set a $500,000 cash bond, calling Sills' crime "violent and unprovoked."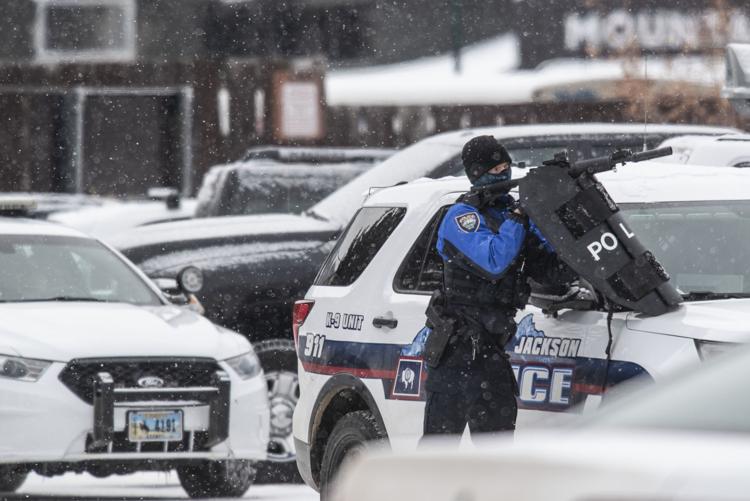 Sills was taken into custody Thursday afternoon after a 13-hour standoff with police at his Town Creek apartment.
Police said that the night before Sills attacked Benjamin Sanchez-Nieto as he was getting home from work. Sanchez-Nieto lives near Sills but they don't know each other, according to police.
"Sanchez-Nieto stated when he was walking to his apartment, an unknown white male came out of the upstairs apartment and ran down toward him and said, 'you're going to die!'" court documents stated.
Sanchez-Nieto, 53, told Sills to get away and threatened to call the cops. At first Sanchez-Nieto thought Sills punched him in the chest, but realized he'd been stabbed and called 911 as Sills ran back up to his apartment.
Sanchez-Nieto was taken to St. John's Health and then to Eastern Idaho Regional Medical Center, where he was treated for the stab wound, which police said was from a knife between four and seven centimeters.
When Jackson police Sgt. Phil Smith contacted Sills not long after the stabbing, Sills threatened to kill Smith, court records state.
Police said Sills then barricaded himself inside his apartment, triggering the lengthy, overnight standoff with town officers and county deputies.
Officials on scene used cellphones and loudspeakers to try to negotiate with Sills throughout the night and the next day. But they kept their distance because of erratic behavior and worrisome statements Sills made, including one about him using mercury to make gold.
Police evacuated 16 people overnight for their safety.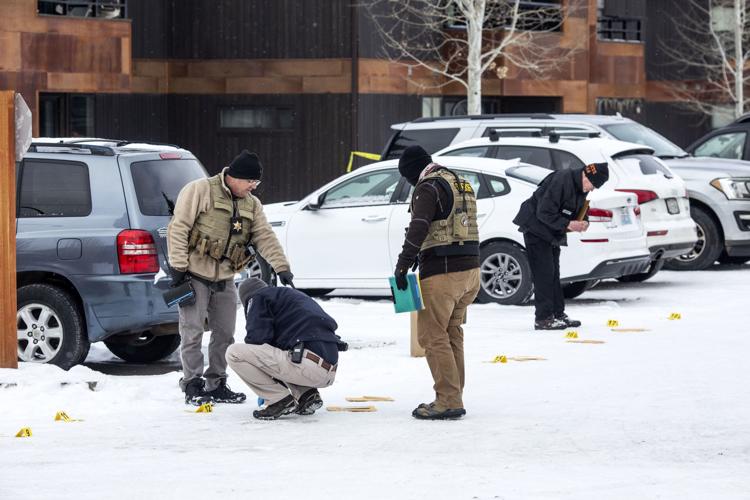 On Monday police were still processing the crime scene. A search warrant allowed investigators to go inside and collect anything with blood on it and any sharp objects. It's still unclear if any of the knives collected were used in the crime.
In court Monday afternoon, Judge Radda appointed the public defender to represent Sills, even though Sills wouldn't share his financial information.
"How much are your paychecks?" Radda asked, which is a common question in bond hearings.
"I don't think that's any of the court's business," Sills responded.
Radda set bond at $250,000 cash.
"I have to take into account a number of factors," Radda told Sills. "You are presumed innocent. But the paperwork I have read so far indicates the state has a strong case."
Sills is also being held on two felony probation revocation filings, because he was on probation when the stabbing occurred.
The 40-year-old has a criminal history in Teton County. He is on supervised probation from a 2018 felony arrest when he was charged for recording his tenants in their bathroom with a hidden camera. Sills has also been convicted of grand larceny, petty larceny, felony possession, wrongful taking and felony theft in Teton County, according to public records.
Sills was acquitted after a 2013 trial for sexual abuse of a minor. A Sheridan County jury found him not guilty, court records state.
The defendant told Radda during his court appearance that the whole thing seems like a misunderstanding.
"I will prove this case … I am not guilty of it," he said.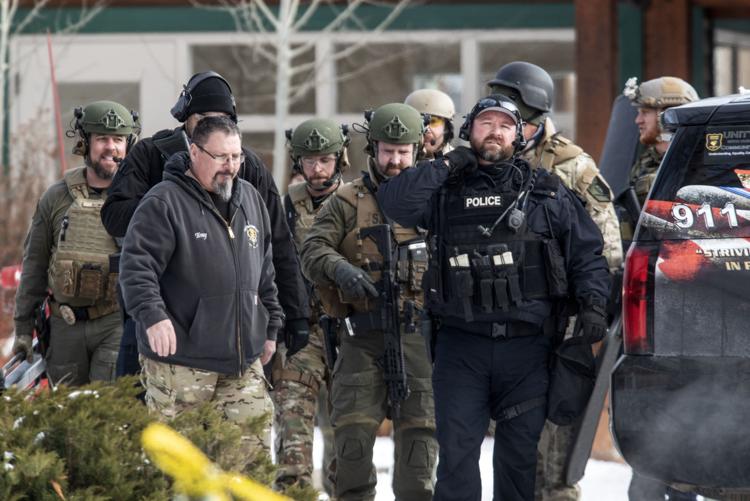 At the standoff scene last week Acting Chief of Police Michelle Weber called the Sweetwater County Tactical Team for assistance.
Her officers had been standing guard for going on 10 hours when she made the call, hoping to relieve some of her staff and getting fresh, trained investigators and negotiators on scene.
"Our priority was to negotiate our way into him surrendering," Jackson police Sgt. Russ Ruschill said. "We spent a lot of our time and resources trying to contact him and negotiate. But his behavior inside the apartment was so erratic we didn't feel we had the resources or training to go in and do a 'dynamic entry,' which would be required for a barricaded subject."
A few times throughout the standoff Sills came outside onto his second-story doorstep and stripped naked, but he never showed any weapons. He was seen holding a butane torch inside his apartment window, police said. It's unknown if any drugs or alcohol were involved.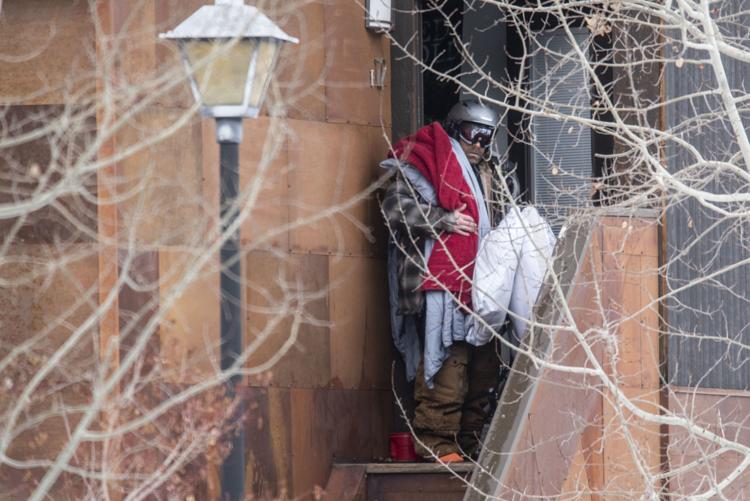 The whole thing finally came to an end around 1:15 p.m. on New Year's Eve, after Sills demanded someone deliver cigarettes to his stoop.
Not long after the cigarettes were delivered a barefoot Sills came out of his apartment, walked down the stairs and put on a helmet. Seconds later he was tackled by police and taken into custody.
A preliminary hearing was scheduled for Jan. 14 at 10:15 a.m. in Teton County Circuit Court.