Jackson Town Council candidates briefly got testy as they took turns answering questions about how they would handle the town's challenges, from COVID-19, racism and short-term rentals to housing, parking and climate change.
Those fielding questions were Jackson Mayor Pete Muldoon, whose term expires this year and who is opting to run for a council seat rather than his current position; longtime educator Jim Rooks, a former social studies teacher at Jackson Hole High School who also has held administrative positions in the school district; and Jackson Realtor Devon Viehman. The League of Women Voters, Teton County Library and local media organized the virtual, online forum on Aug. 5. League member Dee Buckstaff moderated. Questions were asked by representatives from the Jackson Hole News&Guide, KHOL radio and Buckrail.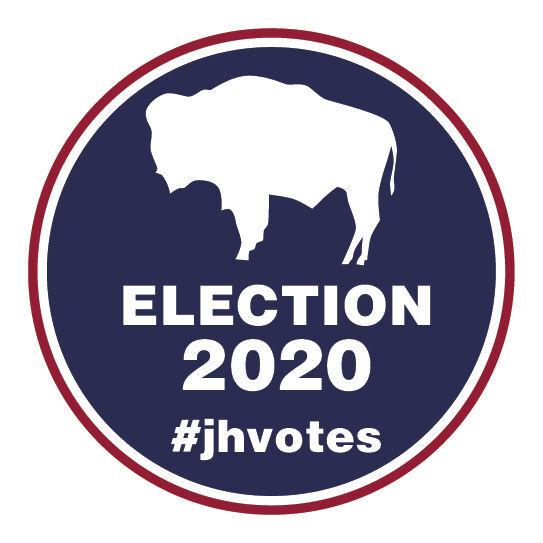 Also involved were mayoral candidates Hailey Morton Levinson, currently the only woman on the Jackson Town Council, and write-in candidate Michael Kudar. Morton Levinson and Kudar gave brief remarks at the beginning of the forum but sat out of the question-and-answer portion of the event as it was geared toward those running for regular council seats.
The event began calmly as candidates discussed how they would have handled — or in Muldoon's case, how he has handled — the COVID-19 pandemic at the local level. But it quickly livened up when the discussion turned to town and county joint planning and housing.
Discussing the 2012 Jackson/Teton County Comprehensive Plan, and specifically proposed housing developments in northern South Park, Muldoon said local leaders need to "not make rash decisions," adding that "good decisions often do take time" and there should be no rush on finalizing an ongoing comprehensive plan update.
Viehman then asserted that she agrees "that good decisions take time, but we're also running out of time." She said government and the private sector need to work together to create housing for the local workforce.
When Viehman finished, Muldoon held up his "red card," a two-time mechanism which allowed the candidates an extra minute each to respond specifically to something that had been said by another candidate.
"I feel like I do need to set the record straight here," he said, "because Devon has spoken a lot about her support for housing, but I want to ask about what she's actually done to support housing. And one thing that we all know that she's done is to work behind the scenes with a legislator from the other side of the state to undermine our housing mitigation program, which requires developers to provide housing for some portion of the jobs they create."
Muldoon also criticized Viehman's stance on the seventh-penny sales tax, which will be on the November ballot for voters to approve or reject, and a real estate transfer tax bill.
Viehman bristled, responding: "I can speak for myself on these issues, and I don't need somebody else speaking for me on them. ... To insinuate that I'm working behind the scenes with a legislator just because she's my friend is a record I've set straight numerous times, and I have openly expressed that I don't think mitigation rates should go away. I think they need to go down."
The discussion remained cordial thereafter, as candidates responded to questions on short-term rentals, racism, neighborhood planning, parking in town, funding for the Jackson Police Department, the lodging tax and climate change.
Candidates were given a minute each for closing statements, though Rooks, who earlier joked that the time limits would be difficult for him to abide by, ran a bit over his allotted time.
In his close, Rooks said he's running on a platform of "unity in the community. I think we're all kind of tired of the hyperpartisan, vitriolic, poisonous politics that have come to be the norm at the national level, for sure, and more and more at the state level."
The primary election is Aug. 18, though the elections office is asking people to vote early, if possible, at the County Administration Building, 200 S. Willow St., or by absentee mail-in ballots.