Republican Cynthia Lummis and Democrat Merav Ben-David are competing to represent Wyoming in the U.S. Senate. Read more about them and their positions here. — Billy Arnold
Years living in Wyoming: My entire life
What is or was your occupation, and how has it prepared you to represent Wyoming in the U.S. Senate?
I'm a fourth generation Wyoming native and lifelong rancher. I was born and raised in Laramie County and am a three-time graduate of the University of Wyoming. From 2008 to 2016, I served as Wyoming's lone Congressman in Washington where I helped cofound the Freedom Caucus, championed Wyoming's mineral and energy resources and fought to rein in spending and reduce the federal deficit. Prior to serving in Congress, I spent eight years as Wyoming State Treasurer and 14 years as a member of the Wyoming State House and Senate. I'm Wyoming through and through and understand the challenges facing our people and businesses, and how to tackle them head on.
Why are you running for federal office?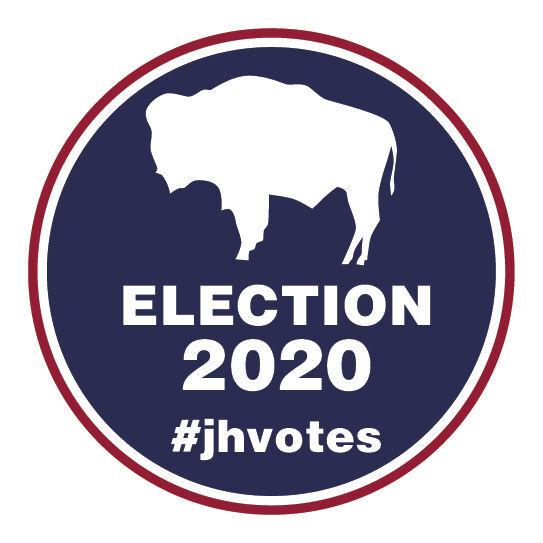 As our country continues to deal with the impacts of COVID-19 over the months and years to come, it will be more important than ever for Wyoming to have proven, effective leadership in the United States Senate. To have a fierce advocate for small businesses and free enterprise as well as an unwavering defender of the Constitution and the civil liberties it protects. During my time serving in the House of Representatives, I was proud to be that voice for Wyoming. As your next Senator, I will work to enact policies that put Wyoming families and workers first. This means bringing the development and manufacturing of essential products back to the U.S.; promoting domestic energy production and ensuring a fair and transparent regulatory framework; and reducing our staggering national debt.
Do you support another federal coronavirus relief package? 
No. My support of another federal coronavirus relief package would be entirely dependent on its contents. I do believe that Congress did the right thing in addressing individuals and businesses that were directly impacted by the pandemic through the CARES Act earlier this year. However, I remain concerned that additional relief packages currently being considered are being used as a vehicle for funding unrelated projects. At a time when many Americans and businesses continue to need assistance and our national debt sits at a staggering $26 trillion, this is simply unacceptable.
Rank the top three most pressing issues facing Wyoming.
What does this miss? While I believe combating the COVID-19 pandemic and getting our economy back on track are the most pressing issues facing Wyoming, there are several other issues not listed in this question that are critical for our state right now. Those include expanding domestic energy production, ensuring our citizens have access to quality, affordable health care and diversifying our economy. At this moment in time it is also important that we continue to support our local law enforcement, who put their lives at risk every day for our safety and well-being.
How big of an issue is climate change for Wyoming?
As the energy state, Wyoming has the opportunity to be ground zero for new energy technologies that can ensure a role for our natural resources long into the future. And we are doing just that through things like the Wyoming Integrated Test Center, the Enhanced Oil Recovery Institute and the University of Wyoming School of Energy Resources. Wyoming will continue to power the country for decades to come and it is critical that we continue to advance clean energy technologies right here in Wyoming that will ensure our continued role as an energy powerhouse – regardless of your opinion on climate change.
What, if anything, should be done to reform the campaign finance system in the U.S.? Why?
The courts have spoken repeatedly on the issue of campaign finance, and the message is loud and clear: The First Amendment gives individuals the right to use their resources to support candidates and issues they feel passionately about. I do not support stifling free speech or putting in place restrictions that would discourage civic engagement.
Is the immigration system broken in the U.S.? Please explain how or why it should be fixed or left as is.
There is no question that our current system of immigration does not work for our nation or immigrants. Immigrants are a part of our nation's fabric and critical to our economy and core industries. That is why I support comprehensive immigration reform that prioritizes the safety and security of U.S. citizens while providing a lawful path forward for legal immigrants. I support doing away with our current lottery and replacing it with a merit-based system. I also support President Trump's efforts to build a wall along our southern border and to defund sanctuary cities.
What would be your approach to federal oversight of policing, crime and racial injustice — major themes in this year's election?
Law enforcement is essential. Police go to work every morning and their families don't know if they are going to come home. And no one hates a bad cop more than a good one. That's why I support police reform efforts like my friend, Sen. Tim Scott's, JUSTICE Act. This bill would establish new reporting requirements on the use of deadly force; help prevent disgraced officers from bouncing from department to department; enhance penalties for officers who falsify their incident reports; and cut off federal funding for localities that fail to comply with these standards.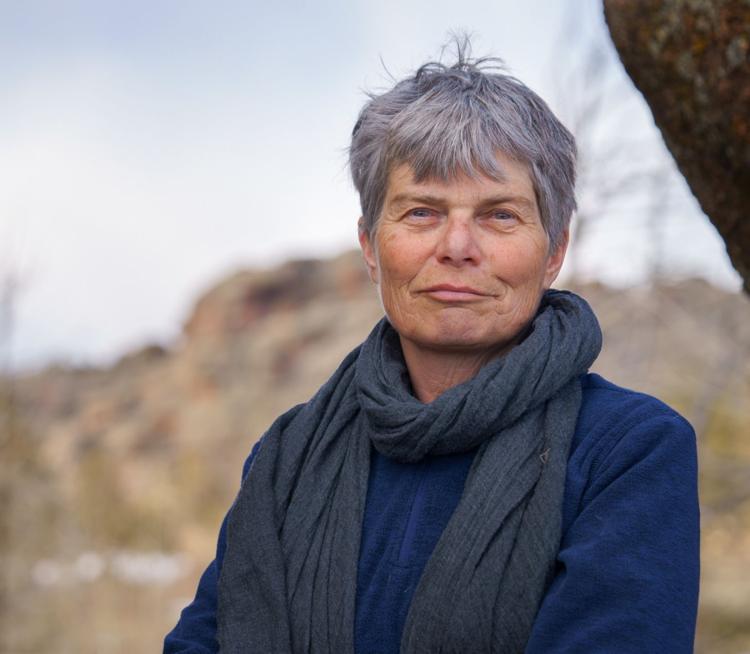 Years living in Wyoming: I moved to Wyoming in 2000.
What is or was your occupation, and how has it prepared you to represent Wyoming in the U.S. Senate?
I'm not a career politician. I've been a scientist and professor at the University of Wyoming for more than 20 years. It's my background as a scientist that makes me uniquely capable of breaking through the partisan gridlock of Washington. Scientists don't ignore facts - we embrace them. We don't tune each other out - we listen. We don't care about ideology - we care about evidence. And that's exactly the approach that's needed in Washington. I have executive experience and a track record of getting things done with dozens of stakeholders across partisan lines. I'll be able to work with Republicans and Democrats alike, because I don't play partisan games.
Why are you running for federal office?
Every year, young people leave our state because they can't find a job in Wyoming. Every year, layoffs in our industries leave workers and families unable to make ends meet. We should have diversified our economy decades ago, but we didn't. Why? Because career politicians are bad at making difficult choices. I tackle issues differently. I solve problems by asking hard questions, gathering the relevant data, and drawing evidence-based conclusions. The need for such a perspective is clearer than ever given the fallout from the pandemic and the impacts of climate change. I never imagined I would be interested in politics. But scientists are problem solvers - we know how to make a difference - so I've decided to step up, to run for the U.S. Senate.
Do you support another federal coronavirus relief package? 
Yes. I strongly support additional federal relief packages, particularly the Health and Economic Recovery Omnibus Emergency Solutions Act, which has already passed the House. In terms of what goes into a new relief package, there are two things I'm mainly concerned about. First, the relief package must include substantial federal aid for Wyoming. Our state is facing a $1.6 billion budget shortfall, and we need to do everything we can to avoid more devastating budget cuts. This money will help keep our schools open, our hospitals running and our state workers employed. The good news is that the HEROES Act includes aid that can address this crisis directly. Second, a relief package must include far greater accountability than what we saw in the Coronavirus Aid, Relief and Economic Security Act. I am outraged by the fact that small businesses in Wyoming continue to struggle while millions of dollars have ended up in the pockets of the current administration's wealthy campaign contributors.
Rank the top three most pressing issues facing Wyoming.
What does this miss? Health care is a critically important issue and is one of my top priorities in this campaign. But as a general rule I don't think it's a good idea to treat issues in silos, especially in the context of the crises we're facing right now.
How big of an issue is climate change for Wyoming?
Climate change is both an existential threat and a real opportunity. Climate change is a key reason why droughts and wildfires continue to worsen each year. And we are already beginning to feel the effects of this crisis. Ask a farmer or rancher how they feel about longer droughts. Ask folks in our tourism sector how they feel about a shorter ski season. Ask anyone in Laramie or Cheyenne if they are concerned about breathing the smoke of the Mullen Fire. At the same time, we're incredibly well-positioned to take advantage of the transition to a clean energy economy - as long as we make the necessary investments. We sit on a treasure trove of thorium and helium, as well as rare earth metals and minerals. But we can think beyond energy as well - we can attract new, high-tech industries for our young folks while at the same time offering ample employment opportunities to those who may find themselves out of a job right now. Our economy is changing rapidly - we should be driving the innovation train, not running after it.
What, if anything, should be done to reform the campaign finance system in the U.S.? Why?
I support campaign finance reforms like those laid out in the For the People Act and the Fair Elections Now Act. Candidates — and campaigns — should always be fully transparent. You deserve to know which special interests fund my opponent's campaign. You also deserve to know which interest groups I take money from. (Spoiler alert: None.)
Is the immigration system broken in the U.S.? Please explain how or why it should be fixed or left as is.
Immigrants are vitally important to rural communities - they account for 37% of rural population growth in the United States, they help stave off rural population decline, especially in economically depressed parts of the country, and in Wyoming, many of them are physicians and nurses who play an important role in meeting the demands for basic medical care in our clinics, nursing homes, and residences. In Wyoming, immigrants also provide essential farm work weeding fields or tending sheep. Others work in hospitality, the second largest industry in our state. Finally, immigrants contribute to the excellence of Wyoming's higher education. Overall, immigration enriches our community and helps future-proof our economy. I support reforms to our laws that provide immigrants with a viable path to citizenship, especially young people who were brought here as children. In addition, I will push for bills that immediately end detention and family separation at our southern border and work to ensure successful family unification.
What would be your approach to federal oversight of policing, crime and racial injustice — major themes in this year's election?
Recent incidents of police violence have brought systemic racism to the forefront of our national conversation. Police violence is only one of many inequities Black, Indigenous and people of color endure in our country, however. One need only look at disparities in employment opportunities, health outcomes, educational attainment, prosecutorial practices, predatory loan targeting, mortgage availability, and voting access to see built-in discrimination in most institutions in American life. Due to environmental racism (the practice of placing polluting factories and waste sites near communities of color), Black and brown children literally breathe different air than their white counterparts. As we rethink the ways in which we keep our communities safe, we must remember that people of color are best qualified to speak about their own experiences. As your senator I will center their voices when advocating for policies aimed at reducing systemic racism in this country. That includes proposals to increase funding for education and affordable housing, holding companies accountable for pay gaps, conducting health disparities research, championing environmental justice, making it easier to vote and creating citizen oversight boards to be a check on police violence and brutality.
What else should voters know?
The more involved you are, the better. So, stay in touch! Come to my town halls! Write me letters. Call my office. Contact me on social media. I'll always want to know what's on your mind. I'll always listen, always advocate for you, always do everything I can to faithfully serve you. But you don't need to wait until after the election to reach out! Feel free to email me today at contact@bendavid2020.com.