While 9 out of 10 sitting elected officials support adding a seventh cent of sales tax, it's ultimately up to voters to decide.
Proponents say the tax is needed to keep up with demand for government services, especially in a pandemic, but the one commissioner opposing it says it's too much to ask.
Teton County Commissioner Mark Barron, who opposes the tax, argued during a League of Women Voters forum that adding another cent would hurt the working class, equating to a 17% increase in sales tax, a percentage that represents going from six cents to seven cents on the dollar.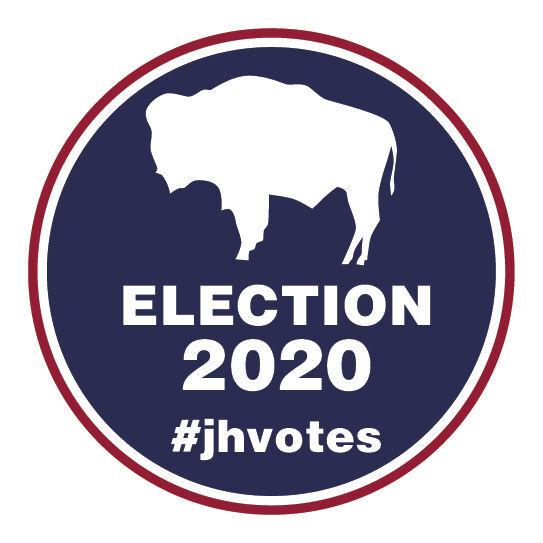 "I'm arguing for those people who live on the margins today," Barron said. "Those are the very people that we want to help by increasing their sales tax so that government can then spend more on them."
But those in favor of the tax argued that there's a real need to shore up the local safety net to help people — from victims of domestic violence to isolated senior citizens — especially during a pandemic and to keep up with the increasing costs of government services ranging from emergency medical services to snowplowing.
Jackson Town Councilor Jonathan Schechter supports the tax because of what government can do with the money, the majority of which is anticipated to be paid by tourists.
"Whether it's trying to significantly address our affordable housing needs, trying to significantly help our human health and social services needs, trying to significantly help transportation, trying to significantly address environmental concerns — we can do those sorts of things with the extra penny," Schechter said. "Those will benefit all of us."
Approval would mean the county would have the highest sales and use tax rate in the state. Many other counties levy a total of 6 cents. But Teton County's combined sales and lodging tax rate of 9% would also be below that of five other counties, which have maxed out their lodging tax rate at 4%: Albany, Hot Springs, Laramie, Sheridan and Weston. Teton County's lodging tax, by contrast, is 2%.
At the forum, Barron, backed an increased lodging tax as a better answer to raising revenue because the burden would fall nearly entirely on tourists paying for hotel rooms.
But Schechter said the seventh penny would be the best option available since the state Legislature keeps a tight lid on how local government can raise revenue.
A townwide property tax wouldn't raise as much as the seventh penny and would put the burden 100% on locals, he said. Countering Barron's point on the lodging tax, he argued it wasn't quite right because while visitors pay more of that levy, state law mandates that 60% of the revenue be spent on promoting Jackson Hole. Only 40% goes to town and county general funds, with 30% for mitigating "visitor impact" and 10% for discretionary spending.
If the tax is approved, proponents said, revenue would fund services like snowplowing, parks and recreation, and affordable housing and could help plug the hole for social service organizations like Teton Youth and Family Services and the Jackson Hole Community Counseling Center, among others, which are facing steep budget cuts from the state. Officials said that if the tax isn't approved, the town — which without a property tax like the county's is more dependent on sales tax than the county — could be forced to cut spending, especially after dipping into $4.8 million of reserves to combat this year's pandemic-induced decline in sales tax.
Councilor Schechter rattled off a number of services that could be cut, and what cuts could mean for core services: longer waits for road repairs, delays in snowplowing, reduced snow removal on the outskirts of town, and reduced START service.
But Barron pointed to rising revenue over the past 10 years, suggesting that making tough decisions about spending would better shore up needy programs while cutting excess elsewhere.
"Do we have a revenue problem, or do we have a spending choice problem?" he asked, highlighting planning as an example of where to trim and the town's $4.6 million purchase of property across the road from Town Hall as an example of overspending.
But other elected officials disagreed with Barron's assessment that revenues had dramatically risen over the past 10 years. They said some of that spending was bringing the town and county back to pre-recession levels and argued that spending increases had been justified. Commissioner Mark Newcomb pointed to spending on employee housing, and Town Councilor Arne Jorgensen pointed to $5 million the town set aside post-recession for rainy day funds — funds it dipped into this year to stave off deeper cuts.
"To meet the services the community's asking for, services that I agree with — that's a greater demand than the revenues are keeping up with," Jorgensen said.
Councilor Jim Stanford also pushed back on Barron's belt-tightening philosophy.
"Belt tightening sounds great until you show up at the Rec Center with your kid and it's closed at the time you want to use it, or your street doesn't get plowed when you need to get out in the morning," Stanford said. "When somebody just goes on and on about belt tightening in general I say, 'What are you going to cut?'"