Voters have less than a week to decide which boxes to check in Tuesday's specific purpose excise tax ballot.
The special election asks for decisions to be made on 11 items totaling nearly $70 million: one that seeks to reallocate $1.5 million in previously collected SPET funds, and 10 new projects to pay for affordable housing, transportation and public safety projects.
The special election doesn't feature the largest number of projects to appear on a ballot. A 2010 SPET election asked voters to decide on 11 projects as well; 10 were approved for a total of $34 million. But this election does present the largest sum of money to appear on a ballot since the tax came into existence in the mid-1980s.
The most voters approved on a single ballot was $43 million for seven projects in May 2001.
The additional cent of sales tax generates $10 million to $12 million per year. Should all projects pass on this ballot, the sixth penny is expected to be paying for the projects for five to seven years.
Polls open at 7 a.m. Tuesday. Ballots can be cast at only three locations: the Old Wilson Schoolhouse Community Center, the Teton County/Jackson Recreation Center and Teton County Library. The polls close at 7 p.m.
Voters can cast absentee ballots from 8 a.m. to 5 p.m. at the Teton County Administrative Building, 200 S. Willow St., through Monday.
A final summarization of the 11 ballot items follows:
Reallocation: South Highway 89 pathway and underpass
    There's one unique item on the specific purpose excise tax ballot that asks voters to decide how they want to spend SPET money that has already been collected.
Voters approved $3.5 million in August 2014 to build the South Park Loop Pathway. Due to some re-engineering, the project came in under budget, but since the money was collected for the specific project it has two places to go: The money can stay in a fund to be used for pathway maintenance, or voters can move the money to a different project.
The first item on the ballot addresses the latter option, asking voters to use the funds to pay for a pathway along South Highway 89 and a new underpass at the South Park boat ramp.
"This is money that has already been approved and collected and would literally just get transferred from one account to another," Pathways Coordinator Brian Schilling said. "It does not approve new funds, just reallocates existing funds."
The proposed new pathway will run alongside the widened highway from Hoback Junction to Game Creek. Users will cross under the highway twice, at Game Creek and Horse Creek.
The South Park boat ramp underpass eliminates the need for southbound drivers to cross traffic to turn left into the parking area. Instead, drivers will turn right onto Munger Mountain Road and take a new road to an underpass that runs under the highway and connects to the parking lot. Those looking to travel south out of the parking area would take the new road back to Munger Mountain Road and turn right onto South Highway 89.
Teton County will pay for both projects regardless of the vote through a deal made with the Wyoming Department of Transportation as part of the expansion of South Highway 89 between South Park Loop and Hoback Junction.
Should the ballot measure fail, the money will remain in the South Park Loop pathway fund until the next SPET election.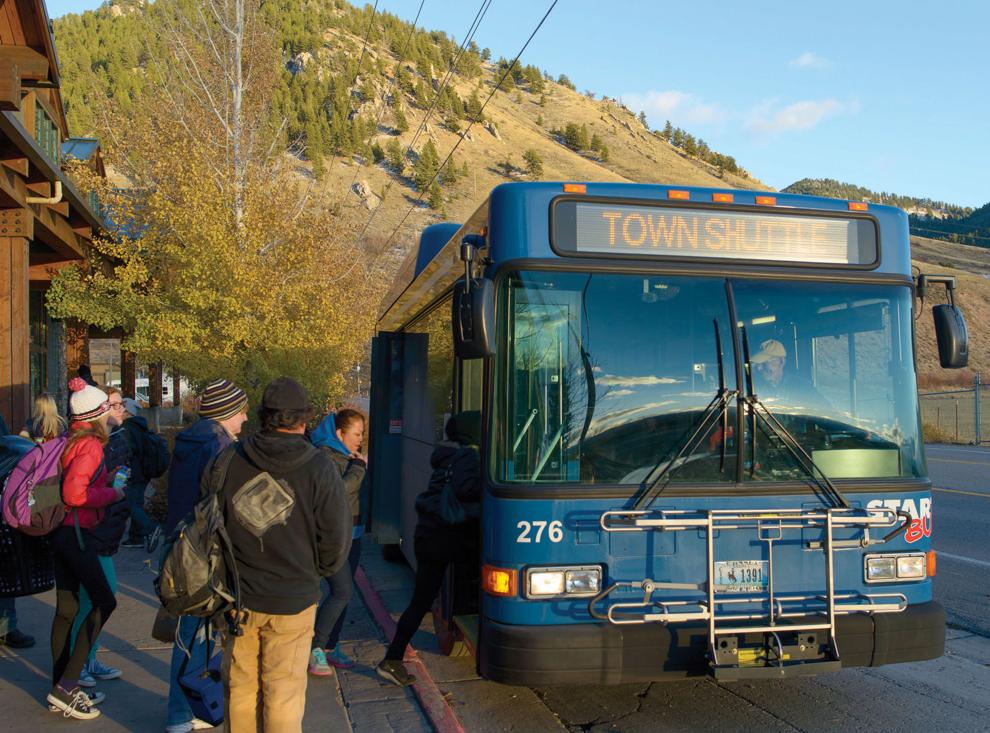 Prop 1: START Bus Replacement
During the winter the START bus system runs at full capacity. To expand service into new areas or to increase service to underserved commuter communities, START needs new buses.
"We're pushing these buses as hard as they can go," START Director Darren Brugmann said. "But we've got to have the infrastructure in place before we can expand."
The $6.5 million SPET ask would allocate $5 million to replace eight large town buses and two commuter buses. The other $1.5 million would go toward purchasing two additional commuter buses and three or four smaller buses to serve possible areas of expansion, such as South Park, Rafter J, Wilson, Jackson Hole Airport and even Grand Teton National Park.
Since 2005 START ridership has increased 85 percent to just fewer than 1 million riders a year. But in recent years ridership has plateaued, increasing just 12 percent since 2008, despite $75 million in taxpayer money invested over the past decade.
Some question if ridership can ever take the next step without specific public policy initiatives that incentivize people to take public transportation, such as paid parking downtown.
Brugmann said much of the spike in ridership in the early 2000s came from expanding service to Teton Village. Adding service to outlying areas, such as South Park, Wilson, the airport or Grand Teton National Park, could spur a similar increase if the infrastructure and inventory is in place.
START recently released a study reporting that it had the busiest winter in its history, safely carrying 570,000 people to their destinations.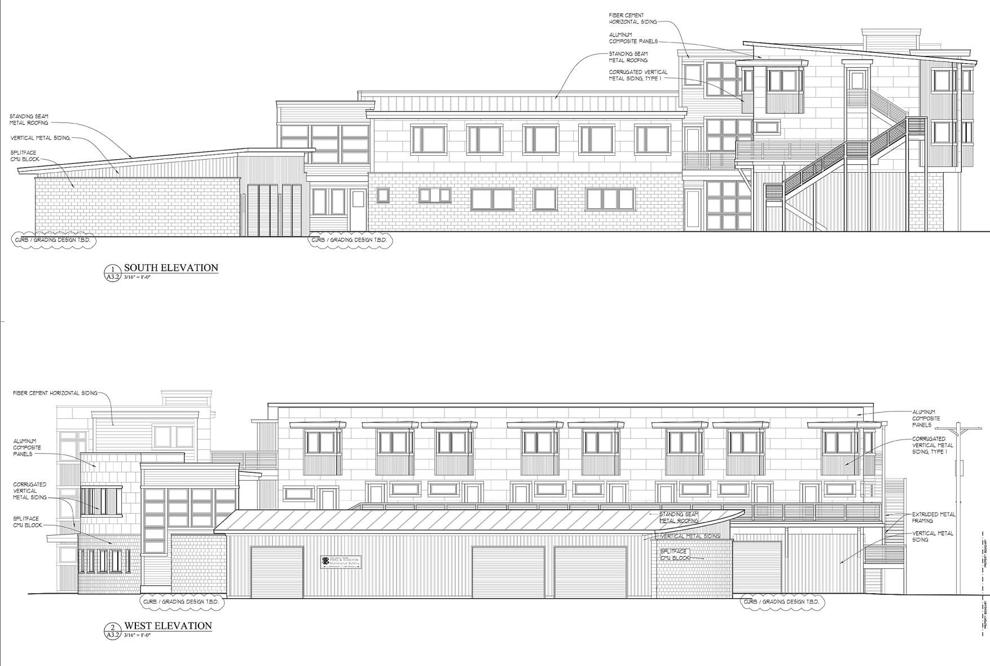 Prop 2: Parks and Rec Housing
Town of Jackson and Teton County employees would have first dibs on the 21 units proposed for the new Teton County/Jackson Parks and Recreation maintenance facility off Snow King Avenue.
The 17,000-square-foot building will be three stories with eight one-bedroom units on the second floor and 13 studio apartments on the top floor. The facility, estimated to cost a total of $5.3 million, will include space for maintenance work and storage of tools and small pieces of equipment.
The difference between the housing portion and the total cost — $2.4 million — will be shared by the town and county in a 45-55 split.
Housing units will range from 256 square feet to 576 square feet. The larger one-bedroom units will include stackable washers and dryers and full-size kitchens. The dormitory-style studio apartments on the third floor will share a common space with a full-size kitchen, living area and communal washers and dryers.
The housing portion of the project comes to about $266 per square foot. Parks and Recreation Director Steve Ashworth said that's lightly higher than the typical cost for residential construction, but it's still a good deal.
"Generally, if you were going to go build a home in Teton County, the low-end cost … is about $225 a square foot," Ashworth said. "This is a commercial, so you have commercial finishes and a little heavier-duty ADA issues you have to deal with. Plus, I have 21 bathrooms. I have 21 kitchens. I have a lot of duplication of the expensive stuff."
Ashworth has been considering adding a 5,000-square-foot basement to the building, should such an addition fall within the budget. He said he expects bids to price out the cost of the basement so town and county electeds can consider the cost prior to construction.
The project has already gotten the green light from town and county officials, and construction will likely be starting this summer regardless of whether the SPET proposition passes. What voters need to decide is how they want to pay for it: Funding will either be siphoned off from collections of the sixth penny or pulled from town and county budgets.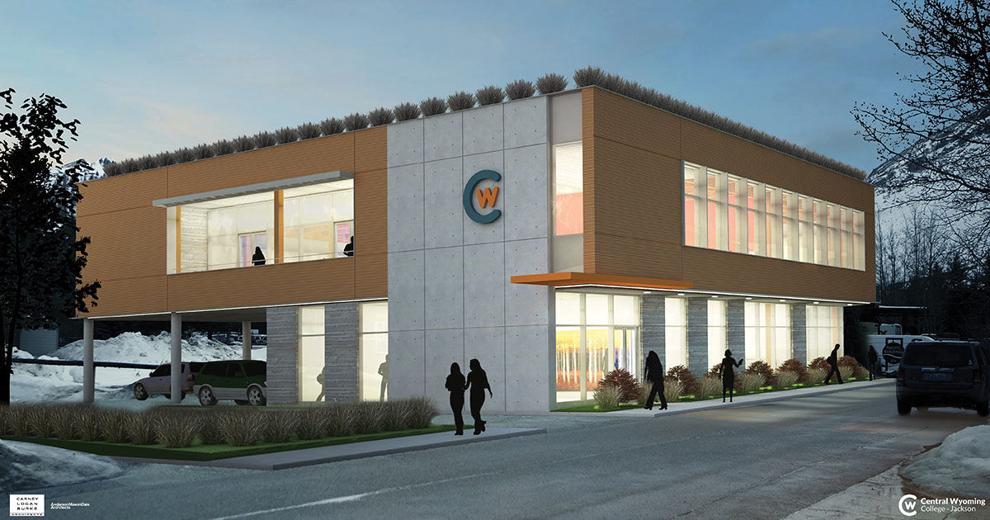 Central Wyoming College hopes for support to purchase land on Veronica Lane and to pay for architecture and engineering plans. CWC administrators say the school lacks space, which limits the number of students and delays graduation for the  students who are enrolled.
"We've been in so many darn locations," said Dr. Brad Tyndall, the president of the college. He cited 14 commercial kitchens, Jackson Hole High School, hotels and St. John's Medical Center as examples. "We've been scattered everywhere, and it's hard to adequately serve the community in that regard."
The new center would offer 12,000 square feet for classrooms, science labs, offices and a commercial kitchen. CWC estimates that 200 additional students could be served by the new center.
Before asking for SPET funding, Tyndall said, CWC-Jackson looked into state funding, Wyoming Business Council grants, federal funds, a partnership with the University of Wyoming, a mill levy and a lodging tax. None of those worked, he said.
The request of $3.82 million is lower than the original ask. Construction costs will be addressed through a private philanthropy campaign, and operation and maintenance costs will be covered through CWC in Riverton and state funding.
CWC administrators say the request will not increase growth in Jackson, as critics say; rather, it will serve residents already here who want to continue their education. Susan Durfee Thulin, director of CWC-Jackson, said 95 percent of its students already live locally, and the request "is projected to drive little to no growth."
Thulin said the academic programming the center will allow to expand will "improve educational opportunities for our community's high-demand fields, our youth and enrichment: medical, business, culinary, hospitality, outdoor education, English as a Second Language, education and other opportunities."
When asked about housing for students who may not have it already, staff said plans are in the works. Regarding transportation concerns, the proposed campus site on Veronica Lane is near the START bus line and pathways.
If voters approve the measure the center could open by the spring of 2019.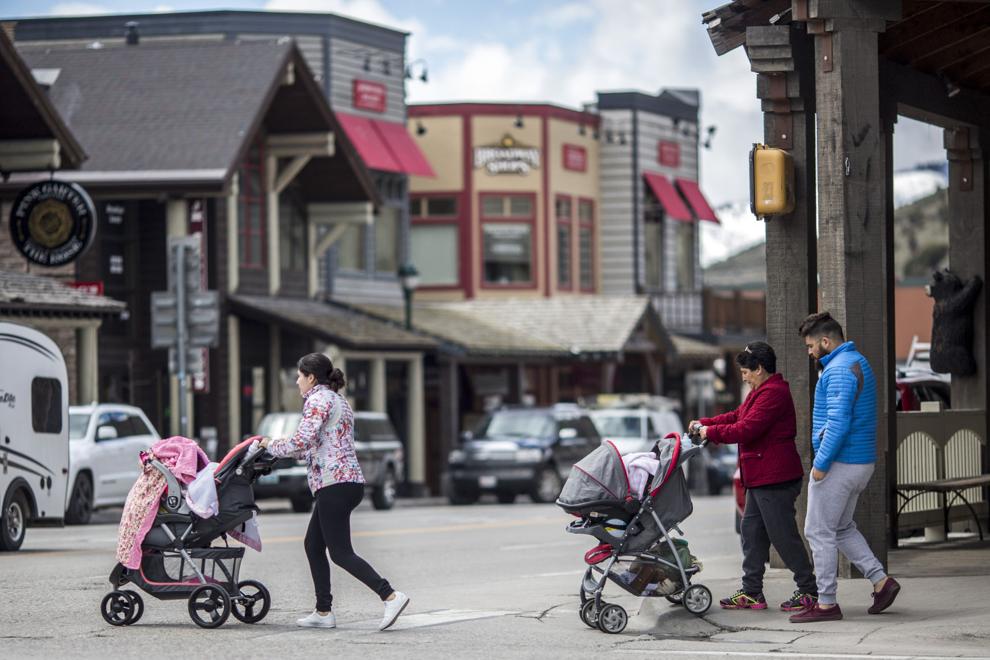 Prop 4: Pedestrian Improvements
Jackson Town Councilor Jim Stanford suggested this $1.5 million project, which would provide money to improve and expand sidewalks around town. While the item was not one recommended by the specific purpose excise tax committee — which was instructed to focus on affordable housing and transportation initiatives — Stanford recommended the item be added.
"We've used up all of our funds over the last four-plus years," Stanford said. "We've built sidewalks on East Hansen, South Willow, over around Powderhorn Park, and we will have sidewalks this summer coming in the vicinity of Milward Street and Kelly Street, running from Cache to Jackson."
The money is earmarked to design, engineer and construct sidewalks, crosswalks and Americans With Disabilities facilities within town limits. Stanford said the ballot item is needed to improve and expand the walkability of the town.
"Once these are completed we will have spent all of our previous SPET funds that we had for town of Jackson pedestrian improvements for small projects like this," he said. "This is for continuing to make progress in our neighborhoods."
Voters awarded the town with $1 million for pedestrian improvements in August 2010 and $1 million for sidewalk construction in August 2008.
The proposal was initially packaged with two projects seeking $1.5 million in reallocated SPET funds — the South Highway 89 pathway and South Park boat ramp underpass (see page 24) — but elected officials decided the three projects needed separate budgets.
Proposition 5: Parks and Rec Improvements
The Teton County/Jackson Parks and Recreation Department asks voters to approve a chunk of funding to pay for repairs and improvements to keep the Teton County/Jackson Recreation Center — especially its most prized asset, the pool — up and running.
Twenty jobs are tagged for repair and renovation at the Rec Center, including replastering the pools, replacing the slide tower and repairing and renovating the locker rooms.
The slide tower, which Parks and Rec Director Steve Ashworth said is rusting out, is the most expensive item on the list at $425,000. Specific purpose excise tax money would also pay to replace the leaky hot tub and the waterfall in the leisure pool.
The "computerized brains" of the building, which control boilers, heat and air conditioning, would also be updated. The software controlling the system dates back to 1994, and Parks and Rec staff has turned to eBay to find outdated replacement parts.
"In order for the electronic relays and valves to speak to that software, we actually have to go to, like, the black market," Ashworth said. "We go to eBay because they don't make them anymore … and [finding parts] is getting a little harder to do."
Locker rooms will get new flooring, lockers and fixtures. Private showers also will be added, along with three family locker rooms.
Administrative space will be expanded and remodeled, moving employees into new offices and out of storage closets, where Ashworth said some are now located. The renovation will allow for a designated first-aid room to be built off the pool deck. Along with the administrative space redesign, the front doors will be replaced and the lobby renovated.
Like the department's request for money to pay for the employee housing component of its new maintenance facility, the repairs are slated to happen regardless of whether voters approve the SPET initiative.
"If we do not do this through SPET we will need to be doing this through the general fund," Ashworth said. "It needs to be done."
Work is scheduled to start in the spring and will take about three years.
Prop 6: START Bus Facility Housing
The closure of Teton Pass and the Snake River canyon this winter demonstrated the importance of housing the town and county's critical service providers in town.
But with bus drivers making little more than $30,000 a year, housing is a challenge that makes recruiting new drivers from outside the county difficult. START has reached out as far as Australia in search of new drivers.
The $8.3 million SPET initiative for START housing would complete designs and construct a 24-unit housing complex on the east side of the START bus barn. Of the $8.3 million, construction is estimated to cost $6.9 million.
The building will be four stories, with the first floor half buried to maximize the number of units while keeping the height under 39 feet.
With several unit types the building is designed to comfortably house employees in all stages of life.
If completed the building will be split to differentiate the units. The southern half will consist of seven two-bedroom, two-story townhomes, and one one-bedroom, two-story townhome. The northern half is designed with double-loaded corridors consisting of five two-bedroom units, six one-bedroom units and five studio apartments.
While the Parks and Rec complex (see Proposition 2) will offer studio and one-bedroom apartments, which are better suited for seasonal workers, the START housing will have as many as five housing configurations, ranging from 400 to 800 square feet, designed for more long-term employees.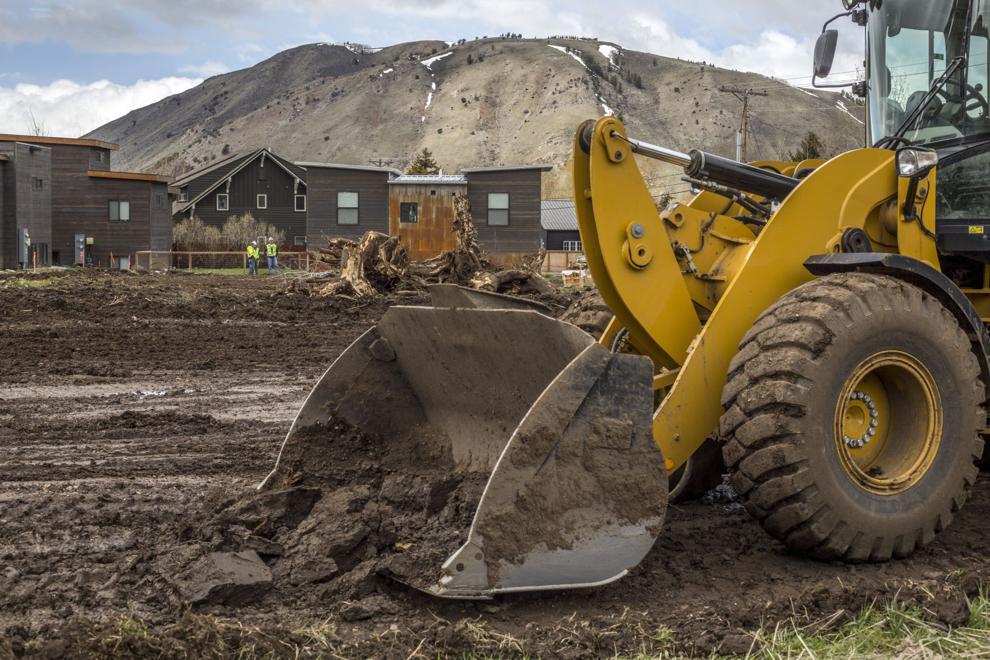 If the project is completed the town will own 100 percent of the project and be able to choose who to rent to as well as how much to charge. All rental revenues will either go toward maintaining the project or refilling the town's affordable housing fund for future projects.
Prop 7: Redmond-Hall Rentals
The Jackson Hole Community Housing Trust was awarded $4.05 million from the town and county in March to construct 26 units of income-based deed-restricted housing called the Redmond Street Rentals. An additional duplex, built by a previous lot owner, will bring the total to 28 deed-restricted units.
Should the Redmond Street Rentals initiative pass the town will be refunded $2.1 million and the county $1.95 million to use for future affordable housing projects.
Since the $4.05 million the town and county have invested in the project was originally raised through a 2006 SPET measure to build affordable housing, money approved for this proposition would be legally bound to affordable housing, too.
Should the ballot measure fail construction of the project will move forward as planned, welcoming occupants in the fall of 2018, but the town and county would no longer have any public funds to put toward future affordable housing projects.
Redmond Street Rentals offers 28 permanently income-restricted rental units reserved for category 1, 3 and 5 families that, according to the Housing and Urban Development guidelines, make no more than $102,960 a year for a family of four.
The Housing Trust specifically requested it be able to use its own, slightly higher income guidelines to allow for dual-income couples and families that often don't qualify under national Housing and Urban Development guidelines.
The project consists of the existing duplex and a mix of one- and two-bedroom units ranging from 596 square feet to 1,096 square feet. Rents will range from $1,150 to $1,625 a month.
Ultimately Redmond will cost about $13 million. The Housing Trust has contributed $3 million in privately raised funds and took on the risk of securing a $4 million loan. The town and county provided a total of $5.7 million; in addition to the $4.05 million awarded to the Housing Trust earlier this year, the town purchased the lots on the corner of Redmond and Hall for $1.65 million in 2014, for which it received three first rights of purchase.
The town and county received 57 percent equity in the project for their contributions. Once the trust's $4 million debt is serviced in an estimated 25 years, the town and county will collect 57 percent of the rental revenues, providing a recurring stream of revenue for future projects.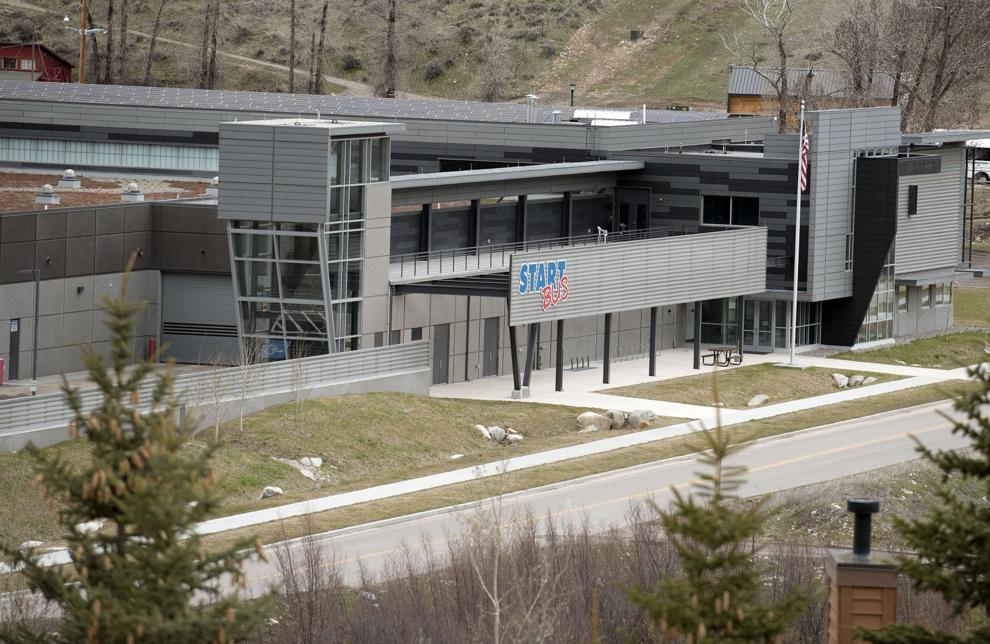 Prop 8: START Bus Maintenance Facility
The $15.33 million ask would pay to construct a 25,689-square-foot maintenance facility attached to the Karns Meadow bus barn. It would more than double the maintenance space at the Public Works facility on Snow King Drive and provide indoor storage space for all 30 START buses, as well as the 50 bike-share bikes.
Technically a part of Jackson Public Works, the facility would service all town and county vehicles, as well as large vehicles from the Senior Center of Jackson Hole, the Children's Learning Center, St. John's Medical Center and, at times, Teton County Fire/EMS.
"This is central to the future," said Larry Pardee, director of Public Works. "With more space we can produce a lot more product. It's simple math. If the town is expanded, say south of High School Road, services increase exponentially. More snowplows, dump trucks, buses, police cars — the list goes on and on."
If approved it will complete the START facility planned more than 12 years ago.
The need for a START headquarters and bus barn was identified in 2001, but it wasn't until 2005 that a planning and design team led by Jorgensen Associates was hired.
The town and county purchased the Karns Meadow property in 2011. In 2013 an $8 million federal Transportation Department grant came through, prompting local officials to approve the project and break ground later that year.
The first phase cost about $15 million, which included about $11.4 million in federal funding, $1 million from the state of Wyoming, $2.6 million in direct local funding and $5.75 million in specific purpose excise tax funds OK'd by voters in 2008 and 2010.
The first phase included half of the needed bus storage, START administrative offices and the paved connector road called Karns Meadow Drive that links the barn to West Broadway and Snow King Avenue.
The $15.33 million measure on Tuesday's ballot would complete the project as planned in 2005 and allow START to contemplate an expansion of services.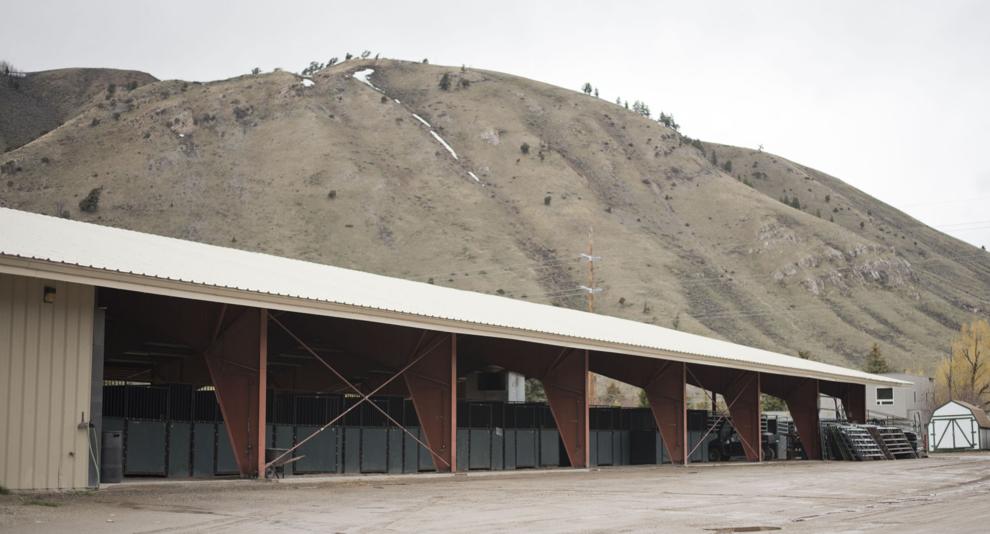 Prop 9: Fire Stations Nos. 1 and 3
If projects proposed by Jackson Hole Fire/EMS get a yes vote Tuesday, the department will get started on construction right away.
The department has outgrown some of its fire stations, including Station 1 downtown and Station 3 in Hoback.
Fire officials have plans to expand Station 1 and bring it up to code. They already have blueprints of the project, which includes a new roof, apartments for firefighters and more.
"We want to be green and functional," Battalion Chief Matt Redwine said.
Station 1 was built in 1964 and is inadequate for modern-day firefighting needs, Redwine said. It has a leaky roof and needs seismic support, exhaust modifications and locker rooms for women.
Fire officials have similar hopes for Station 3, but they are working to get deed restrictions lifted on the land where the station sits. It is owned by the Wyoming Department of Transportation, and the contract doesn't allow housing, which fire officials say is a must.
"We need the deed restrictions changed," Redwine said.
While construction at Station 1 takes place, first responders will need somewhere else to work. Fire officials hope to turn the livestock pavilion at the Teton County fairgrounds into a temporary headquarters.
"It's a possible win-win," Chief Mike Moyer said at a recent fair board meeting.
Under the proposal Jackson Hole Fire/EMS would enclose the livestock pavilion by adding walls, floors and a temporary living space for overnight firefighters.
Moyer and Redwine will seek approval of the temporary fire station from elected officials on Monday at a joint information meeting of town councilors and county commissioners.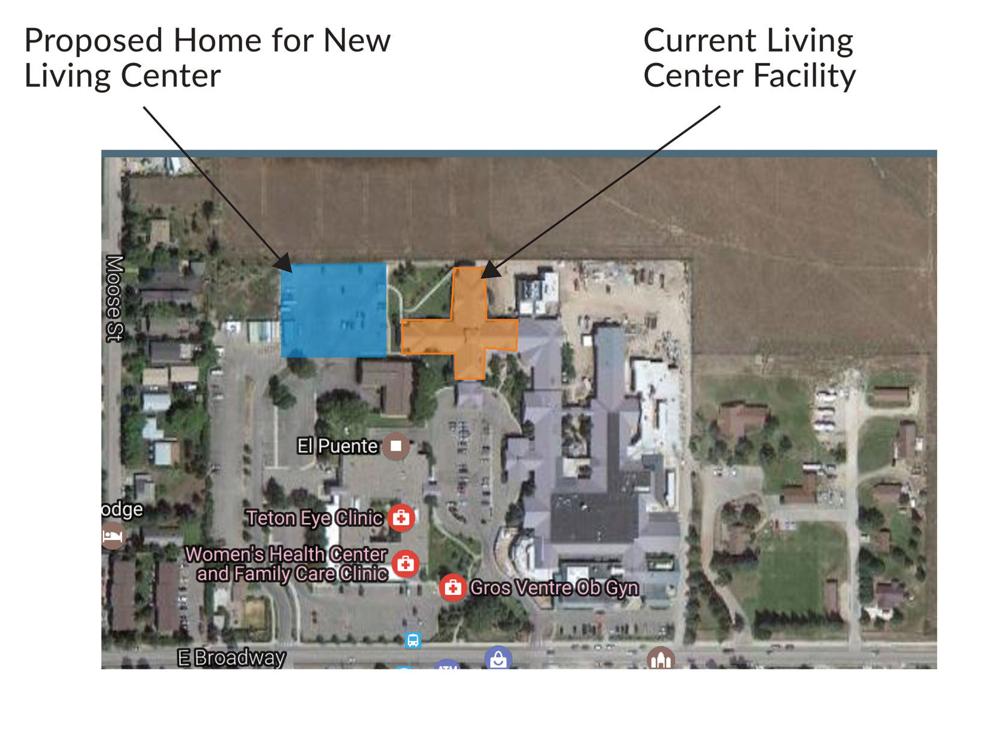 Prop 10: St. John's Living Center
St. John's Medical Center hopes to construct a new 60-bed Living Center for senior citizens at a total cost of $34 million — with one half being paid by the hospital's cash reserves and private philanthropy, not taxpayers.
The existing Living Center, built in 1989, is modeled after a hospital, not a home, and residents share rooms. It isn't equipped to offer memory care for patients with memory loss, dementia or Alzheimer's.
The existing facility is old enough that no major repairs or improvements can be made without breaking state codes, which have changed over the years, or displacing the residents.
The new building would be built north of the center on land now used for parking. Ground could be broken as soon as spring 2018 if taxpayers fund the project, which would be designed around pods for residents to have private rooms and bathrooms with shared social spaces and kitchens.
The memory care pod or pods would be designed differently than other pods for safety and security reasons for those patients with specific needs.
If the request isn't approved the current project and timeline would be "shelved," interim director Sarah Graham said.
"It would come to a halt," Karen Connelly, the hospital spokesperson, said. When asked whether the hospital would shoulder the full $34 million on its own, Connelly said, "That's what I've heard for certain wouldn't happen."
Staff say the hospital can't afford to cover the entire $34 million, as it can't take out a loan and pay interest on the Living Center because it loses approximately $1.7 million a year.
"If we want to keep this open to everybody in town, we need a little bit of help funding it," Graham said. "We can't go into debt and pay interest on something that is losing money. That's why we're asking people to meet us halfway so we can continue to offer these services."
Roughly 30 percent of the Living Center's long-term care residents can afford to pay full charges for services. The room rate is $240 a day — covering nursing care, meals, supplies, programs and housing — and isn't fully covered by Medicaid or the U.S. Department of Veterans Affairs.
Because it provides care for all, the Living Center has collected an average of $3.2 million in revenue over the last three years, but its operating cost is $4.9 million. Connelly said the hospital can cover this gap because it generates a profit in other service areas.
There are no plans to add staff for the new facility. Graham said existing staff would be reallocated to be more efficient.
Connelly said the specific purpose excise tax request affects more people than just the number of beds.
"Really, it's 128 different admissions a year, 17,000 room nights, and the impact it has on all of the families and friends of the people who need it as well as the employers and the overall economy," she said. "It's not just taking care of 50 to 60 elderly people."