Jackson Town Council: 4 candidates, vote for 2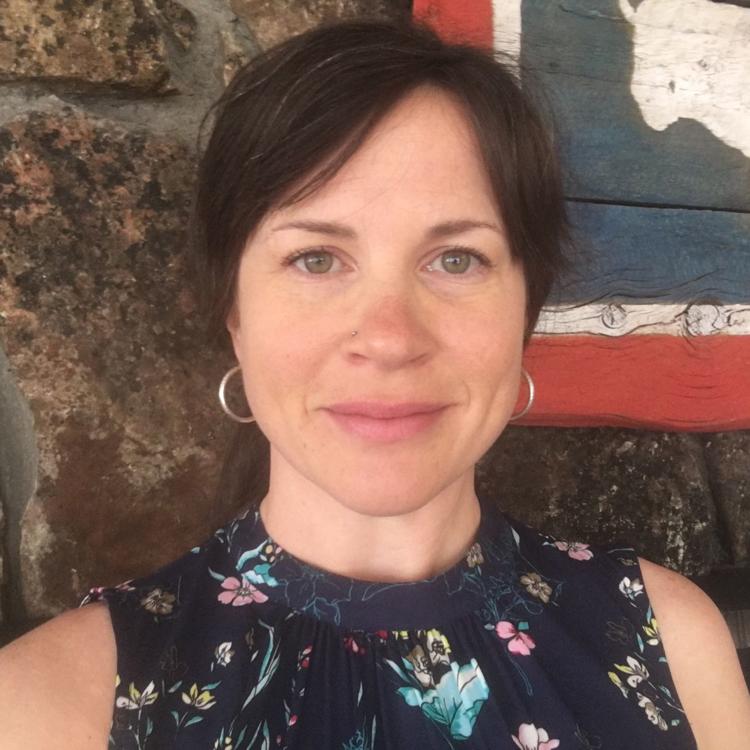 Jessica Sell Chambers is a stay-at-home mom and legal guardian, preschool teacher, writer and community organizer. She's the national committeewoman for the Democratic National Committee and chairwoman of the progressive caucus in the Wyoming Democratic Party.
She is running to "represent the needs of the working people of Jackson, the people who make our town run and give it soul; to represent the most vulnerable; to make Jackson more livable for the nonmillionaires/billionaires."
Her primary issues are affordable housing, expanding the economy and increasing government funding for public transportation and social services. Her first priority, she said, is stabilizing town revenue to fund additional services and new affordable housing projects. She suggested the council consider enacting property taxes, raising the minimum wage and potentially increasing the lodging tax.
"Now is not the time to be rejecting revenue opportunities," she said. "These are sacrifices for the entire community, instead of just a small group of the community. And, ultimately, it's beneficial for everybody: The community gets stronger; the economy gets stronger. It's a win-win."
Top 3 most pressing issues facing town:
1. Affordable housing shortage
2. Human services funding
3. Wildlife (protecting habitat, preventing collisions, etc.)
Lodging tax: Support. It's a net gain for our community by funding: START, Fire/EMS, Parks and Rec, pathways; visitor education, events benefiting locals, like SHIFT, Firefighter's Ball; it contributes to other intangibles like year-round employment.
Paid parking: Support. It gets people out of their cars: better for environment, traffic, etc. Its revenue could make Jackson more livable through better-funded human services or free and affordable preschool and childcare for all families.
Further hotel development: Oppose. More hotels equal more visitors and jobs and burdens on the community. Voters don't want more visitors, and if there are no hotel vacancies travelers must move on; nor do voters want landmarks destroyed for more hotel beds. 
Snow King: We, as a community, should purchase Snow King and Genevieve block to protect community assets and character. 
How should the town distribute density?: Concentrate heavy development in already dense areas (downtown, commercial corridor) to preserve neighborhood character and wildlife.
What will you do as councilor to make headway on our affordable housing shortage?
Acknowledge there is a global housing crisis resulting from concentrated wealth and power and a bulging lower class. Affordable housing is needed from Auckland, New Zealand to Jackson — it doesn't pencil for the private sector anywhere. The public sector is there to manage what the private sector cannot. Some ignorantly caution against building housing "projects" — a real issue for some cities where social support and employment are not readily available — not the case here. We need bolder decisions to add deed-restricted housing, especially rental units, and to use zoning as one of many tools. We need to raise and utilize public funds while welcoming private support/philanthropy — and couple all this with other community supports such as expanded human services, making Jackson livable, especially for the most vulnerable. Clearly, we don't lack the means.
What is the first initiative you would work to put in action to ease traffic congestion?
Paid parking will get people out of their cars while simultaneously generating significant amounts of revenue — finding a workaround for older residents would be helpful, as would better senior shuttling options. Any measure must be done in tandem with the expansion of public transportation — for commuters and even into the parks — and smarter, denser housing development around public transportation and services such as grocery stores, post offices and schools (hopefully to include community-wide, affordable, wait-list-free childcare/early-ed options in the future). Minimizing parking requirements on new developments and building a long-term residential parking area would also help, with shuttling of course, and incentivized ride-sharing. All of these options work for community members who can't afford cars, plus it's better for wildlife, the environment and insulating the community we presently have.
What would be your strategy to manage growth in Jackson Hole?
"Not everyone can live here" must be replaced with, "We value the working people in this valley and if you don't, please don't come here." Jackson will always be a tourist destination, a gateway to the national parks. We can't diversify (in terms of the economy) our way out of paying workers a livable wage or building housing. It is imperative we insulate the current community by preserving existing housing and building smarter, denser housing and deed-restricting both for workers and local retirees. New construction must be concentrated near public transportation, services and jobs. We must keep our workforce local and enable them to do more than survive; the workforce must have time to be politically engaged to ensure Jackson isn't hijacked by the uber-wealthy or other special interests. When we achieve a sustainable community we will curb growth in all forms.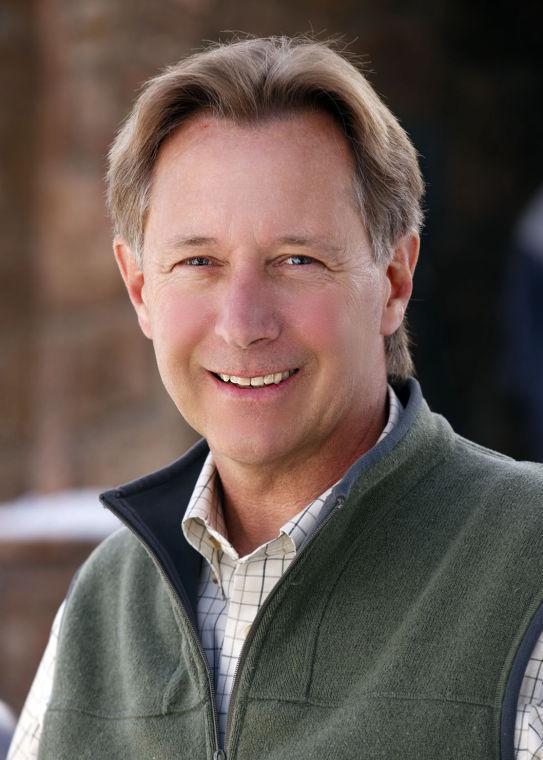 Incumbent Don Frank is a partner in and former president of Dembergh Construction. In that role he acquired skills like team building, communication and accountability that he said transfer into public service.
"A civil, fact-driven process of study, discussion, direct public input is essential and fulfilling," Frank said. "I am here to understand the concerns and dreams of our neighbors and to participate in considerate, helpful and kind, centrist solutions."
He said his building know-how has helped the council vet development proposals to ensure the best use of taxpayer dollars and fair, equal treatment under the land development regulations. However, he said he also considers decisions from a broader perspective.
"As Martin Luther King Jr. said, 'An individual has not started living until he can rise above the narrow confines of his individualistic concerns to the broader concerns of all humanity,'" he said. "With a few years of experience on the council I'm at a place where I feel I can be efficient and effective."
He's guided by three main tenets: Help your neighbor, face challenges with practical optimism and actions today shape the future for our children. If re-elected he plans to focus on implementing the community's vision in the Comprehensive Plan.
Top 3 most pressing issues facing town:
1. Mitigating human impacts on the environment
2. Affordable housing shortage
Lodging tax: Support. We should utilize lodging taxes more imaginatively
Paid parking: Don't support or oppose. The pending parking study will begin to inform possible next steps.
Further hotel development: Don't support or oppose. At present newer hotel stock has replaced obsolete beds that have been demolished or repurposed for workforce housing.
Snow King: Phil Baux Park is irreplaceable; zip line depends on location and landing zone.
How should the town distribute density?: We will need to absorb density in several manners to achieve housing goals.
What will you do as councilor to make headway on our affordable housing shortage?
Housing successes since joining the council in 2012 include public-private partnerships like Redmond Hall, private rental development like Hidden Hollow and strategic density deployment like Jackson Hole Mountain Resort employee housing. We are moving the needle through imaginative land use like accessory residential units, innovative financing like 174 King St. and direct housing stock like town employee housing for critical service providers. The creation of a joint town and county housing department streamlines the process of defining goals and delivering safe housing.
What is the first initiative you would work to put in action to ease traffic congestion?
I went to Washington, D.C., to help Jackson compete for a Build America grant to expand our START bus facility and increase rolling bus stock and commuter capacity. I support wider use of alternative transportation by optimizing our multimodal pathway systems like e-bikes and safer cycle lanes. The town is implementing complete streets, alleys and safer pathways crossings. We can help by leaving cars at home whenever possible.
What would be your strategy to manage growth in Jackson Hole?
Growth is natural in a human colony and each one of us is a part of that organic growth. We are actively adopting land use regulations that reflect the guideline principles of the Comprehensive Plan. We are moving density into complete neighborhoods and working to protect wildlife habitat in concert with the foundational needs and services of our human community. We are fortunate to have preserved 97 percent of Teton County. We must learn to be careful while sharing the environmental blessings we all revere.
Arne Jorgensen has worked as an architect with Hawtin Jorgensen Architects for 30 years. He's also served on various local boards, including the Jackson Hole Community Housing Trust.
Growing up in Jackson, he said, his parents instilled in him a deep appreciation of the environment. He recognizes the singularity of the Jackson community.
"I have come to recognize the uniqueness of our community and that many of our community members' interests are not represented in our political discourse," Jorgensen said. "We are an incredible community of people living together in an incredible place. To retain an understanding of and desire to protect both our people and our place, we need to remember how we all are interrelated so that no one or no natural value becomes marginalized."
Jorgensen believes his experience with Jackson's land use regulations, knowledge of modern architecture and experience working with diverse stakeholder groups can help the town develop policy to manage growth in a way that protects the surrounding environment and develops housing.
Top 3 most pressing issues facing town:
1. Affordable housing shortage
2. Mitigating human impacts on the environment
3. Human services funding
Lodging tax: Support. Public budgets benefit from 40 percent, and elected officials should clearly set policy directing the use of the 60 percent within the construct of current law. In parallel, work to revise the law to provide a better fit to our community.
Paid parking: Support. Based on finalizing a review of the use of revenues and goals of program.
Further hotel development: Support. Not black or white; very dependent on scale of use, location and priorities of uses. This question reflects a larger community frustration that will not be addressed by overly narrow focus.
Snow King: Some on list may be appropriate but this review is premature without clear agreements about financial support of public amenities. Currently, the financial support is not consistent in the Resort Zone. There are options to reconnect this support.
How should the town distribute density?: Concentrate heavy development in already dense areas (downtown, commercial corridor) to preserve neighborhood character and wildlife. This is essentially what the recently approved regulations attempt to promote.
What will you do as councilor to make headway on our affordable housing shortage?
There is no silver bullet. For nearly 30 years my efforts with affordable housing have been based on four unwavering guiding principles: 1) Provide opportunities to those who are committed to our community. 2) Develop and support efforts that deliver housing security and stability. 3) Protect all of the public and community investment that ensures the levels of affordability. 4) Be respectful. I support the three-pronged approach our community is pursuing: 1) Shift density to appropriate locations. 2) Mitigate for impacts of our development actions. 3) Wide community-based efforts such as private donors and public tax investment. While I support this policy direction, I have caveats with each that serve to improve the fairness and effectiveness of these efforts.
What is the first initiative you would work to put in action to ease traffic congestion?
Our road and parking infrastructure have essentially remained unchanged for decades, but it is being used by a much larger number of people, thus the congestion. Possibly more so than other challenges facing our town, we can all make an impact on traffic congestion with our personal choices. As a community we should consider the ways in which we incentivize fewer single-occupancy vehicles, utilize the roadway width we have, expand START options, expand alternative means of transportation and address redundancy (particularly related to public safety).
What would be your strategy to manage growth in Jackson Hole?
Our first Comprehensive Plan was adopted in the late 1970s and, along with subsequent land development regulations, has been updated to reflect our community goals in managing change in Teton County and Jackson. These documents, along with town and county budgets, serve as foundational documents that should be reflective of our community priorities and should promote our community vision. They should not be static and do require ongoing review and work to ensure that our path forward achieves the goals we have set for ourselves. It is critical that LDRs be designed to achieve clearly articulated goals. We should engage in constant assessment of growth management results and revise regulations that are not achieving expected outcomes.
Having analyzed Jackson's economy and similar economies for decades, Jonathan Schechter said he would bring a broad, trend-based perspective to the council with hopes of refocusing attention on the root cause of Jackson's problems, rather than the symptomatic issues that arise as a result.
"When you have constricted supply as we do, because of the nature of Teton County, the fundamental business model of tourism becomes increasingly challenging," he said. "That's why Jackson Hole has an affordable housing problem. It's why Vail, Aspen, Nantucket, you name it, all these places where tourism is an important sector of the economy, they all share the same fundamental problems."
He strongly supports the Comprehensive Plan's vision and, in particular, the goal to "preserve and protect the area's ecosystem." Schechter said he would serve the town by considering not only the town but also its role in the greater Jackson Hole community that spans two states and three counties.
Schechter launched Jackson Hole Compass magazine and the 22 in 21 conferences. He has written the News&Guide's economy column for 25 years, co-founded Silicon Couloir and served as a St. John's Medical Center trustee.
Top 3 most pressing issues facing town:
No ranking. Jackson Hole's combination of healthy ecosystem, vibrant community and thriving economy is unique on Earth. Our greatest challenge is sustaining this interrelated "Holy Trinity":  No issue stands alone. There's no blueprint to follow, but we have the resources to solve it.
Lodging tax: Support. It divides us — that's wrong. It should be 100 percent local control and a higher rate. We need to actively lobby for this. I reluctantly support it because it funds necessities like picking up trash in the Town Square three times per day during summer.
Paid parking: Neither. This question oversimplifies a complex issue. Paid parking where? When? For whom? Paid parking may be part of addressing our larger transportation issues but needs to be considered in that context, not stand-alone. What are the unintended consequences?
Further hotel development: Neither. Again, this question oversimplifies a complex issue. Tourists need places to stay. Landowners have rights. Much of our lodging stock is aging. But we ignore issues like labor, housing and traffic at our peril, not to mention factors like AirBnB.
Snow King: Snow King is integral to our character but needs capital investment. My vision is to get that funding through a Green Bay Packers/community ownership model.
How should the town distribute density?: Concentrate heavy development in already dense areas (downtown, commercial corridor) to preserve neighborhood character and wildlife.
What will you do as councilor to make headway on our affordable housing shortage?
1. The Town Council is a team. As a team member I want to support and help further the work of the Affordable Housing Department, Housing Trust, and Habitat, as well as the incentives and innovations being explored by staff and the private sector.
2. Every desirable community in the world has an affordable housing shortage. We need to explore other communities' best practices, including finance.
3. Jackson Hole is one community spanning two states and three counties. I will draw on my deep relationships with leaders in the Teton and Star valleys to develop regional approaches to this regional issue.
4. After six years of work the town and county have recently adopted workforce housing land development regulations. Before launching any major new regulatory initiatives we need to see how well these LDRs work.
What is the first initiative you would work to put in action to ease traffic congestion?
1. We need to be clear-eyed about traffic: Because of our economy and geography, Jackson has big-city traffic problems with a small-town population and budget.
2. As a councilor I can do nothing on my own. The fundamental question we need to answer — not as a council, but as a community — is what level of traffic congestion we are willing to tolerate. Further, since none of the issues facing the community works in isolation, how will addressing transportation affect the environment? Housing? Community character? How important is traffic compared with these other critical issues?
3. As with housing, every desirable community in America is dealing with increasing traffic problems. As councilor I will push to learn from others.
4. Simply building new roads does not solve traffic problems.
What would be your strategy to manage growth in Jackson Hole?
In the 2017 Jackson Hole Compass, I presented a four-step process regarding how we should grow:
1. Ensure that critical wildlife habitat and corridors are identified and protected.
2. Determine how much traffic the valley's current and potential transportation systems can reasonably handle and what level of traffic congestion we can live with.
3. Once the first two steps are taken, estimate how many more people the community can handle while maintaining its essential character.
4. With that figure in mind, do all we can to encourage workforce and other affordable housing on the remaining developable land.
Critical to any "manage growth" effort will be working closely with the communities in Teton Valley, Idaho, and Star Valley for what we do in Jackson affects the entire region.