Voters said no Tuesday to a seventh penny of sales tax, a measure nine out of ten Town Councilors and County Commissioners supported as a way to pay for community priorities like human services, housing and transportation.
Opponents called the tax regressive, saying it would harm the working class and brushed aside advocates' assertions that visitors would pay the majority of the tax. Critics also worried that it would grow local government.
Voters sided with Teton County Commissioner Mark Barron, the lone elected to build the case for not increasing the tax during voter forums.
"I think people generally feel that they pay plenty of tax whether it's the sales tax and importantly property tax," he said. "I truly feel that people think local government should live within its means just as they have to live within their means."
Barron said town and county revenue has gone up considerably in the past 10 years and officials will have to make choices about competing objectives as budgets tighten due to the pandemic. But citizens are also getting by with less, he said.
"I know people that are just barely getting by," he said, and so he didn't agree with "the concept of giving more money to support God knows what in local government."
An advocate of adding a general penny, Town Councilor Arne Jorgensen said he was saddened by the result because it could mean funding cuts for human services partners such as One22, Community Safety Network, Teton Youth and Family Services and Jackson Hole Community Counseling Center.
"Those are real demands and those are impacting real people," Jorgensen said. "There is no way we can reduce town budgets to the extent that we would need to meet those increased demands."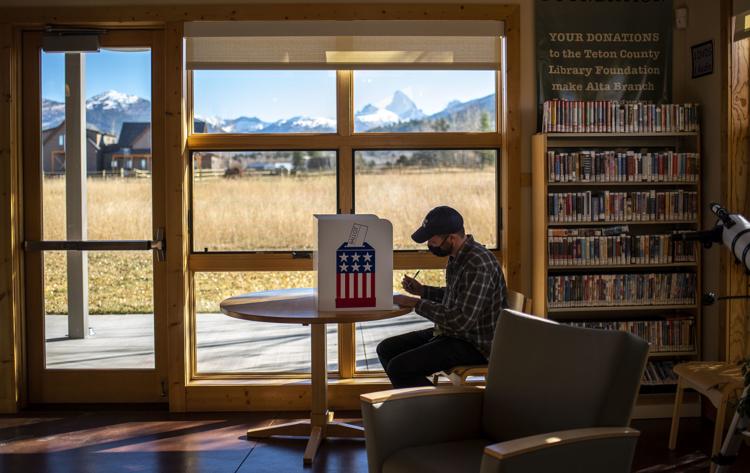 Jorgensen said the reason the town needed more money to shore up those human services organizations is because the state is cutting funding to those programs and is expected to slash even deeper with revenue falling sharply due to COVID-19.
"We'll be going back and visiting which other options we have, which include property taxes at this point and negotiating with the county about how we're funding joint departments," he said.
Teton County residents and visitors pay six cents on the dollar on expenses other than groceries. Four are state-mandated. Voters approved the fifth, a general revenue sales tax, in the 1990s. The sixth is a cent of specific purpose excise tax, or SPET, which is earmarked for voter-approved projects like those given the green light in 2019.
The seventh would have been another general revenue sales tax. That means elected officials would have had discretion over how to spend the $16 million that they expected to generate for the town and county ($7 million and $9 million, respectively).
The tax would have gone into effect in April 2021.
"I don't necessarily want to pay more than I do right now," said voter Ben Linn, 69, outside of the Old Wilson Schoolhouse and Community Center. "But I recognize that they're going to use it, and put it to good use. This year more than many they do need it. I was happy to vote for it."
Aaron Todd, however, said he wasn't for the tax.
"I understand where they're coming from on it and that we gain a lot of revenue from tourists — I understand that," Todd said, "but if we increase the tax on one group it's a matter of time before they increase the tax on a group that we do care about."
Bill Guheen, 71, also wasn't sold on the penny.
"I think we could budget better than what we are presently doing," he said. "I don't think they need any more money."
Others said they didn't know much about the tax.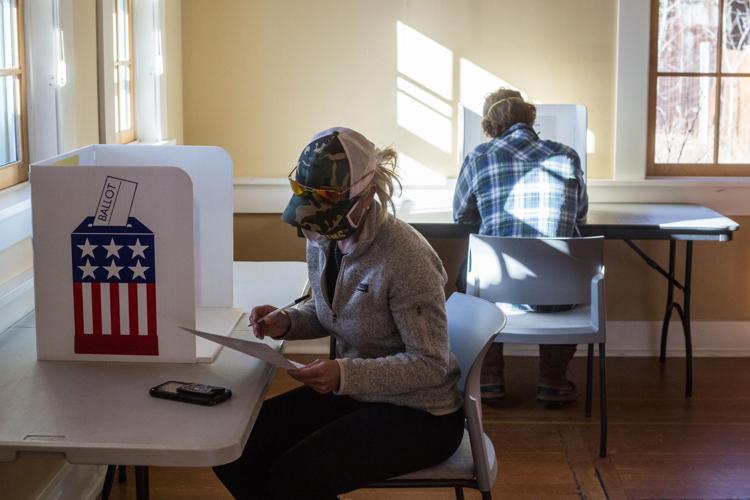 Jeff Selleck, 39, said he was out, in part, to vote against President Donald Trump and, in part, to vote for Wes Gardner, who ran for a seat on the Teton County Board of County Commissioners.
But there were some issues that he left blank. The tax was one of them.
"A lot of it I left blank and the penny tax, too," Selleck said. "I haven't even thought about it."
Those in favor of the tax argued that there's a real need to shore up the local safety net to help people — from victims of domestic violence to isolated senior citizens — especially during a pandemic and to keep up with the increasing costs of government services ranging from emergency medical services to snowplowing.
Jackson Town Councilor Jonathan Schechter said he was glad to see the vote was as close as it was. But he was also "profoundly disappointed" that it didn't pass, noting an October sales tax report he received Tuesday, which showed taxable sales down 20%.
"We are going to have some severe financial challenges ahead," Schechter said, framing the decision that was before voters as a "basic philosophical choice."
On the one hand, he said, there are people who feel that raising taxes is never prudent, whether the economy is doing well or doing poorly. And, on the other hand, there are people who believe that the collective benefit of a tax outweighs individual harm.
"These voters decided that the individual benefit of not raising taxes would be greater than the collective benefit of the tax raise. I disagree," Schechter said. "Now we're going to have to figure out how to help people with a much more limited budget than we would have otherwise."