Bob Hammond looked down into a crack on Munger Mountain's eastern flank, overlooking contracted construction workers who labored on an already toasty late morning.
The Wyoming Department of Transportation's resident engineer for the Jackson office was showcasing a costly hiccup in a highway improvement project that's nearing its end, after decades of planning and now years of construction.
"Mother Nature wins," Hammond said, "when she wants to."
The intermittent, approximately 1,000-foot-long fracture in the earth is the unanticipated product of WYDOT's South Highway 89 reconstruction. The state agency's contractor, Oftedal Construction, was digging into the base of Ross Plateau in June, around the same time there were some near-record rainfall days. Clay and shale in ground at the site combined to create a "slip plane," Hammond explained, and down came the slope, which slumped about 6 to 8 feet.
Hundreds of yards of hillside moving toward a construction zone converting the route to a four-lane highway is problematic.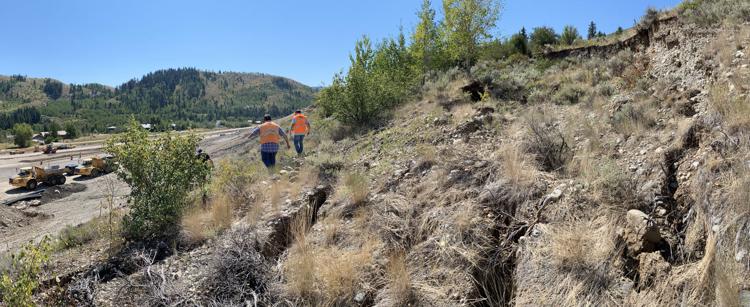 "What we're going to do is go in here and add a bunch more resistance," Hammond said, "so we can make sure this doesn't move anymore."
That operation will entail moving about 72,000 cubic yards of earth from the seeded side of the highway near Game Creek. Even using cheap fill that's coming off Wyoming Game and Fish Department land, it doesn't come cheap.
"It was going to cost $3 million dollars … but we were able to reduce it to just under $2 million," Hammond said.
The expense is the drop in the bucket, relative to the overall pricetag for a highway project that's morphed into the most expensive in Wyoming Department of Transportation history. That statement holds true both in terms of cost per mile, Hammond said, and in overall project cost.
The tab for the 4.5 miles that are under construction between the South Park bridge and Hoback Junction comes in at a whopping $67 million, which computes to nearly $15 million per mile. Zoom out and look at the larger project, which covers the 7.5 miles and two bridges from Melody Ranch on south and the overall expense is closer to $125 or $130 million — about $17 or $18 million per mile. For perspective, a run-of-the-mill four-lane Wyoming highway cutting through open terrain would typically come in closer to $2 million per mile.
"You guys have a lot of pretty mountains," WYDOT district construction engineer Peter Stinchcomb said, "but pretty mountains are tough to build around."
The steep price of the "Jackson South" projects, as WYDOT calls it, was partly expected. The segment where construction is underway was forecasted at $53 million, nearly 80% of the likely final bill.
Part of the reason is forces out of anyone's control, like landslides. There were three of them, two known, and buckling them down altogether going to cost about $13 million. The extraordinary expense is also because WYDOT ordered a deluxe and vastly improved highway, the result of a years-long planning process and environmental impact statement that still sits on Hammond's desk now one decade after the 319-page document was published.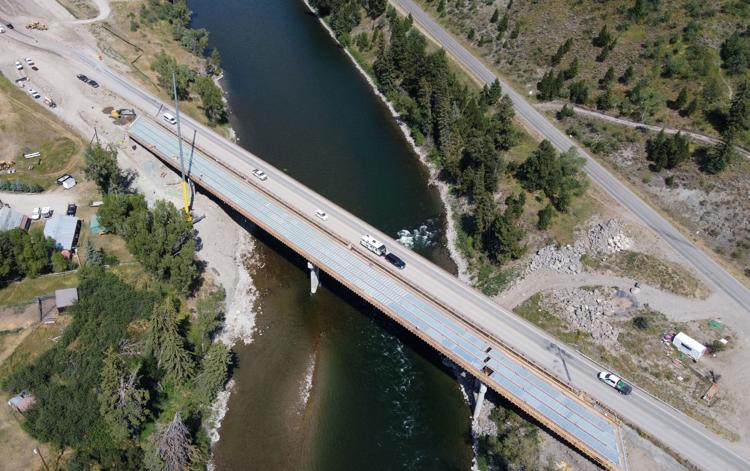 In its final form, rebuilt South Highway 89 will be four lanes wide over the Snake River's South Park bridge, keeping at that width all the way until the Henry's Road bridge. Moving on south toward Hoback Junction, the highway will narrow to three lanes, with two of them designated for northbound traffic. Paralleling the entire 11-mile highway — from Smith's to Hoback — will be a paved pathway.
There will also soon be an elaborate wildlife crossing network, with fences, dozens of cattle guards, underpasses and retrofitted bridges throughout the entire length of the project area.
Minutes before Hammond moseyed over to the unexpected landslide, he was visiting an under-construction underpass just to the north at the foot of Ross Plateau. There's a slow-moving landslide near here, too, he explained, and also soon to be a 12-foot-high, 20-foot-wide opening under the highway where it crosses over Bridger-Teton National Forest land. The structure, now in the works, will provide safer passage for elk, mule deer, other wildlife — and humans.
"It's better for everybody," Hammond said.
The Greater Yellowstone Coalition's wildlife program coordinator, Chris Colligan, sat on the advisory committee devoted to wildlife while the highway was in the planning and design phases. He set game cameras and monitored how animals flowed across the highway, sometimes perilously. Many years later, he's excited to see the drawing board turning into reality.
"That's not only a hot spot for collisions," Colligan said of the Ross Plateau underpass, "but we had a lot of live animal use in that area — and it's secure area with federal ownership on both sides."
Colligan was equally enthused for wildlife-friendly modifications farther south, such as at the Snake River bridge at Henry's Road. At the site, there will be a wider bridge and Oftedal Construction will be engineering and sculpting the land under the span so that animals of all types and sizes will be able to get from point A to point B.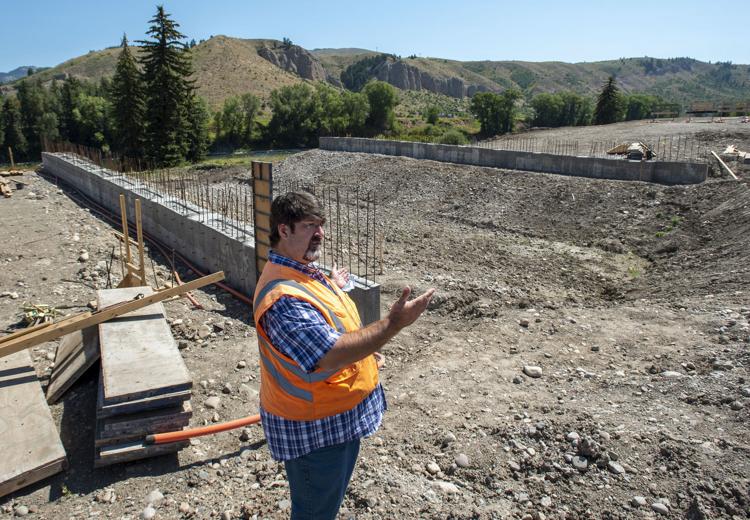 "Pretty much every species that we have available in Jackson Hole," Colligan said, "is moving underneath that bridge at some point in time in the year."
A box culvert a mile from Hoback Junction and a redesigned Horse Creek culvert will also facilitate the passage of wildlife, both terrestrial and aquatic.
Although it's two decades in the works, there are still two-plus years of construction remaining at the South Highway 89 project. Hammond was eyeing an anticipated end date of summer 2022, but that got bumped to October in the wake of the unplanned landslide. Once complete, it'll mark the culmination of a major highway rebuild that's spanned careers, much like the rebuild projects in the Snake River Canyon and Highway 26 over Togwotee Pass.
"We put our heads together on the EIS for Hoback to Jackson, I believe it was in 1998," John Eddins, a retired WYDOT district engineer, told the News&Guide. "I'm excited to see it."