A 13-foot-tall, 125-foot-long failing concrete and metal dam once rose where Leslie Steen stood, but today it's a free-flowing stream passable by fish inching to and from the Snake River.
Steen explained that things didn't go exactly as planned after her organization and federal agencies knocked down Spread Creek's derelict diversion dam in 2010. There were massive water years — in both 2011 and '17 — that completely reshaped the riverbed. There was a landslide. A less-intrusive gravel and concrete diversion that directs irrigation water to pastureland kept being wiped away and clogged up by sediment. When the channel was moving water, fish, by the hundreds, were caught up in the irrigation system.
"You can see, it's basically an awful place to build a diversion," Steen, who manages Trout Unlimited's Snake River Headwaters project, said at a tour of the site last week.
She gestured toward a calving-off hillside, then another one. Spread Creek Canyon petered to its end here, leaving loads of sediment.
"But that's the hand we were dealt," she said.
Phase 2 of the Spread Creek project, she said, is supposed to create a sustainable situation, so that cutthroat trout and other fish will be able to pass by the old dam site and irrigators will continue to get their water. Construction is set for next year, and the vision is for a fish screen to prevent entrainment and an in-stream network of anchored material meant to slow the stream with riffles and keep water flowing toward the diversion.
While that work remains, the overall effort is poised to help the Snake River watershed and its inhabitants, Grand Teton National Park physical sciences chief Simeon Caskey said.
"I'm still touting the conservation win of removing a dam," Caskey said.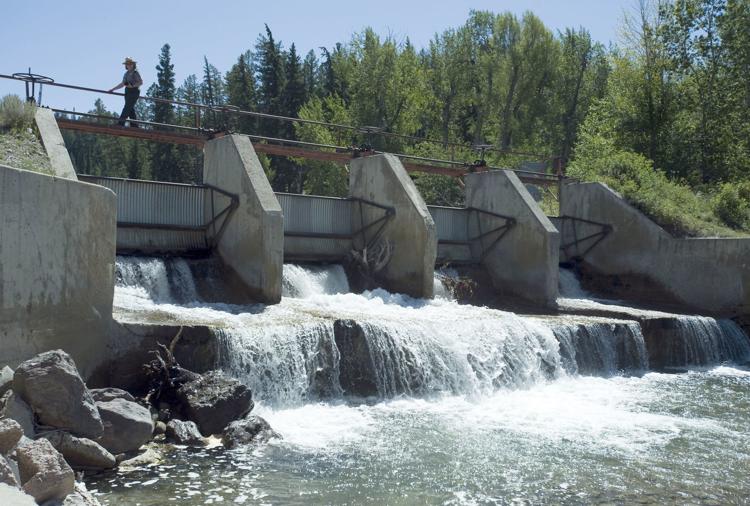 When the irrigation structure toppled in 2010 it was the first time in half a century that more than 50 miles of Spread Creek and its tributaries a functional part of the Snake River watershed. Fisheries scientists led by U.S. Geological Survey researcher Robert Al-Chokhachy jumped at the chance to study how fish were using the restored system.
"Our research suggested that the fish immediately used it," Al-Chokhachy said. "We marked a fish in lower Spread Creek one spring, and two years later that fish moved upstream, presumably to spawn."
"The not-so funny thing is we actually detected that fish being entrained in the ditch," he said. "So it went upstream of the old dam, and then back down into the ditch."
Trout Unlimited and the Wyoming Game and Fish Department have made an annual event out of rescuing the stranded salmonids, which can end up in a system that terminates in inhabitable Elk Ranch Reservoir. This cutthroat, though, was not among the lucky rescuees. "More than likely," Al-Chokhachy said, it died.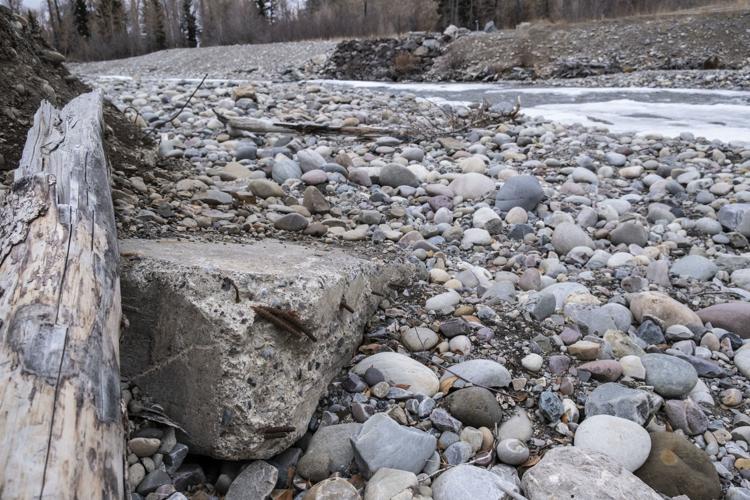 While it's the watershed's hallmark native cutthroat that attracted interest of Trout Unlimited, there are many other beneficiaries.
Wyoming Game and Fish Department fisheries biologist Diana Miller studied the bluehead sucker for her graduate studies. The bulbous-snouted bottom feeders are considered "extremely rare" in Wyoming and are managed as a species of conservation concern. They weren't known to dwell in the Spread Creek system upstream of the dam.
"We had never documented them up there before," Miller said. "And we knew it was a spawning stream, because we had seen fish congregate at the confluence with the Snake."
Quickly, the native rough fish took advantage of the newfound habitat.
"In the ditch, we found adult and juvenile bluehead suckers," Miller said. "That told us that not only were they moving past, but they were reproducing because we were catching young-of-the-year suckers from the diversion."
Not long ago parts of the Spread Creek drainage were in rough shape from decades of cattle grazing, timber harvest and from roads, dikes and overuse. In 1998 the Wyoming Department of Environmental Quality declared Spread Creek's North Fork "impaired" because cutthroat were absent from stretches and its condition conflicted with its coldwater fishery designation. After a decade of work the sedimentation was reduced and the floodplain and natural channels mostly fixed up. Cutthroat and nonnative brook trout returned and the stream came off the DEQ's impaired list, according to the U.S. Environmental Protection Agency.
Now the Spread Creek system is arguably in as good a shape as it has been since the diversion dam went up six decades ago. Steen and groups like the Snake River Fund have asked the Bridger-Teton National Forest to consider adding the drainage to the network of Upper Snake streams already protected by the Wild and Scenic Rivers Act. U.S. Forest Service research has identified much of the drainage as prospective "climate refuge," likely to harbor water temperatures that will support breeding cutthroat late into the 21st century.
The main tributaries in upper Spread Creek today contain both smaller, year-round residents and larger, migratory fish that likely run seasonally out of the lower, mainstem creek and the Snake River. Indications are the fish are integral to the broader ecology of the Leidy Highlands.
"The number of fish we see marked up by predators in Spread Creek," Al-Chokhachy said, "it suggests that they're serving a greater purpose than just humans."
But Spread Creek is far from devoid of problems. Fish "back into" the diversion "pretty heavy," he said.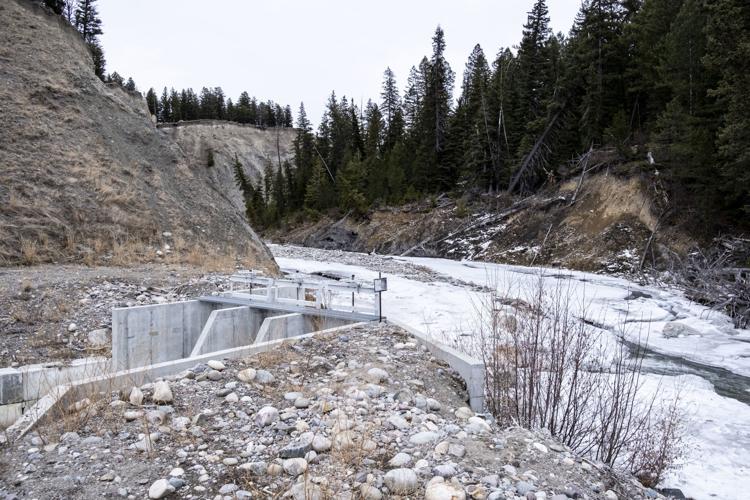 "It can't be helping, and they're really just all lost fish," Al-Chokhachy said. "Yes, it's been a successful barrier removal, but to me the screen is what's going to make it a successful project, because you see dace in there, you see sucker species in the ditch. Some of the largest cutthroat that we see in Spread Creek are in that ditch."
Steen is spearheading the $1.3 million to $1.6 million effort to add the fish screen and keep the irrigation channels in working order by stabliizing the dynamic creek. Out of the gate, the water heads in two directions to ranches and a federal agency that owns the rights. A smaller pipe and ditch that cuts to the south side of Spread Creek feeds the Moosehead and Triangle X ranches, while the main diversion waters the pastures in the Elk Ranch Flats area, grazed by Pinto Ranch cattle.
"We're in a good place, and right now we're fundraising," Steen said. "Fish can make it up now. We're just going to make it better."