The plight of Grizzly 1048M, a so-called conflict bear caught and killed last week, makes for a tired storyline in Jackson Hole.
Wyoming Game and Fish Department carnivore biologist Mike Boyce has watched the same plot play out many times before. A bear learns to nourish itself on unnatural foods available in residents' backyards and goes on to become hopelessly hooked on inopportune meals left out on the landscape — be it birdseed or livestock feed. So it went with a subadult male grizzly that Boyce chased for two straight weeks through subdivisions south of Grand Teton National Park.
"He was getting pretty destructive," Boyce told the News&Guide. "He accessed a ton of livestock feed, horse feed, chicken feed and pig feed."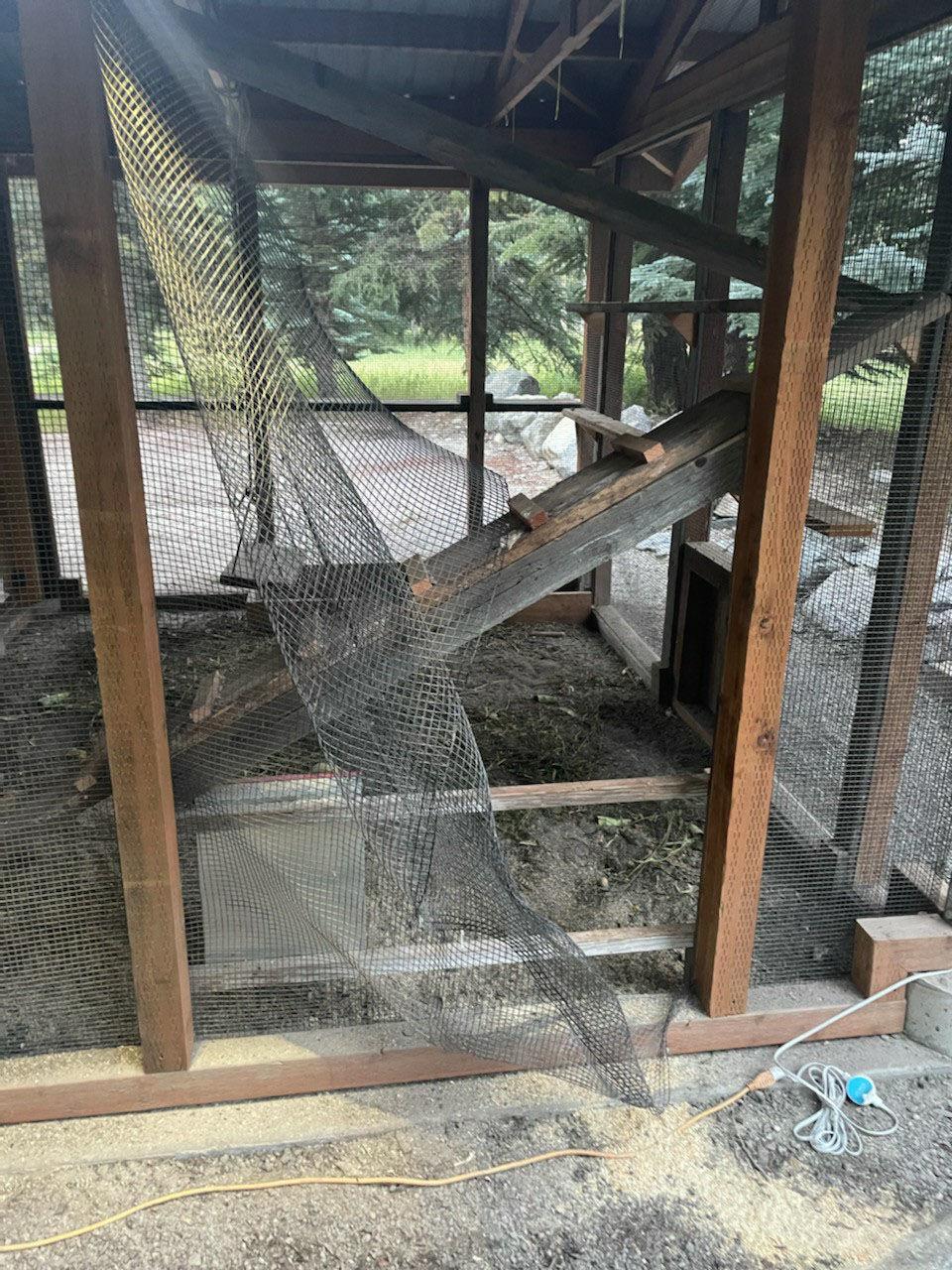 All of that food was "unsecured," meaning it wasn't properly stored inside a building or protected with equipment like an electric fence.
"It's really simple," Boyce said. "All of the behaviors that bear was displaying are a direct result of him being able to access human food sources."
Trouble with Grizzly 1048M began in July, when the 3 1/2-year-old bear was captured, collared and assigned an identification number after eating horse feed for an unknown length of time on a ranch south of Teton park. Because the grizzly had no known conflict history, he was a good candidate to be relocated. So Boyce just did that, catching him and releasing him far down Grassy Lake Road toward the Idaho border.
"We always try to move these bears as far as we can get them," Boyce said, "while also trying to avoid putting the bear into an area where he's just going to get back into trouble."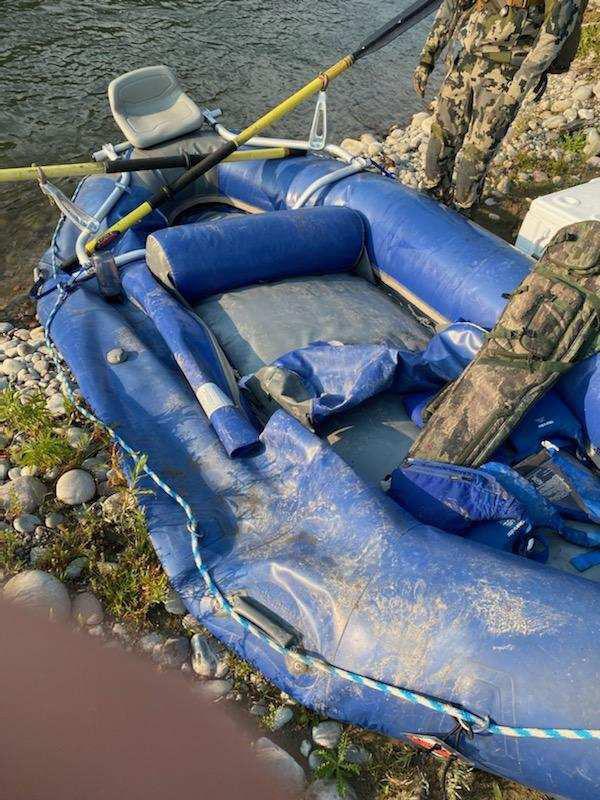 All was good with Grizzly 1048M until about two weeks ago, when he wandered back and calls started to trickle into the Game and Fish office about bear conflicts along the Snake River. The tracking collar made identifying the culprit easy, and for days Boyce was on the trail of the bruin, who was fast learning to make a living for himself on human food.
"The past couple weeks he's been involved in a couple dozen serious conflicts," the bear biologist said. "Property damage and big, significant food rewards. It was a really bad situation, and it was escalating quickly."
Using telemetry equipment, Boyce and his staff monitored the grizzly daily. During daylight hours he'd find cover right adjacent to subdivisions and bed down. At night he roamed neighborhoods and raided whatever human food sources he could find. Besides the three types of unprotected grain, the bruin got into garbage that wasn't protected — and even some trash that was in the confines of a latched can, which are required by Teton County everywhere the grizzly roamed.
"He was tearing the lids off of bear-resistant garbage cans," Boyce said. "They're bear-resistant, not bear-proof, and we've been seeing some of those older cans fail."
Scat the bear left behind was laced with plastic.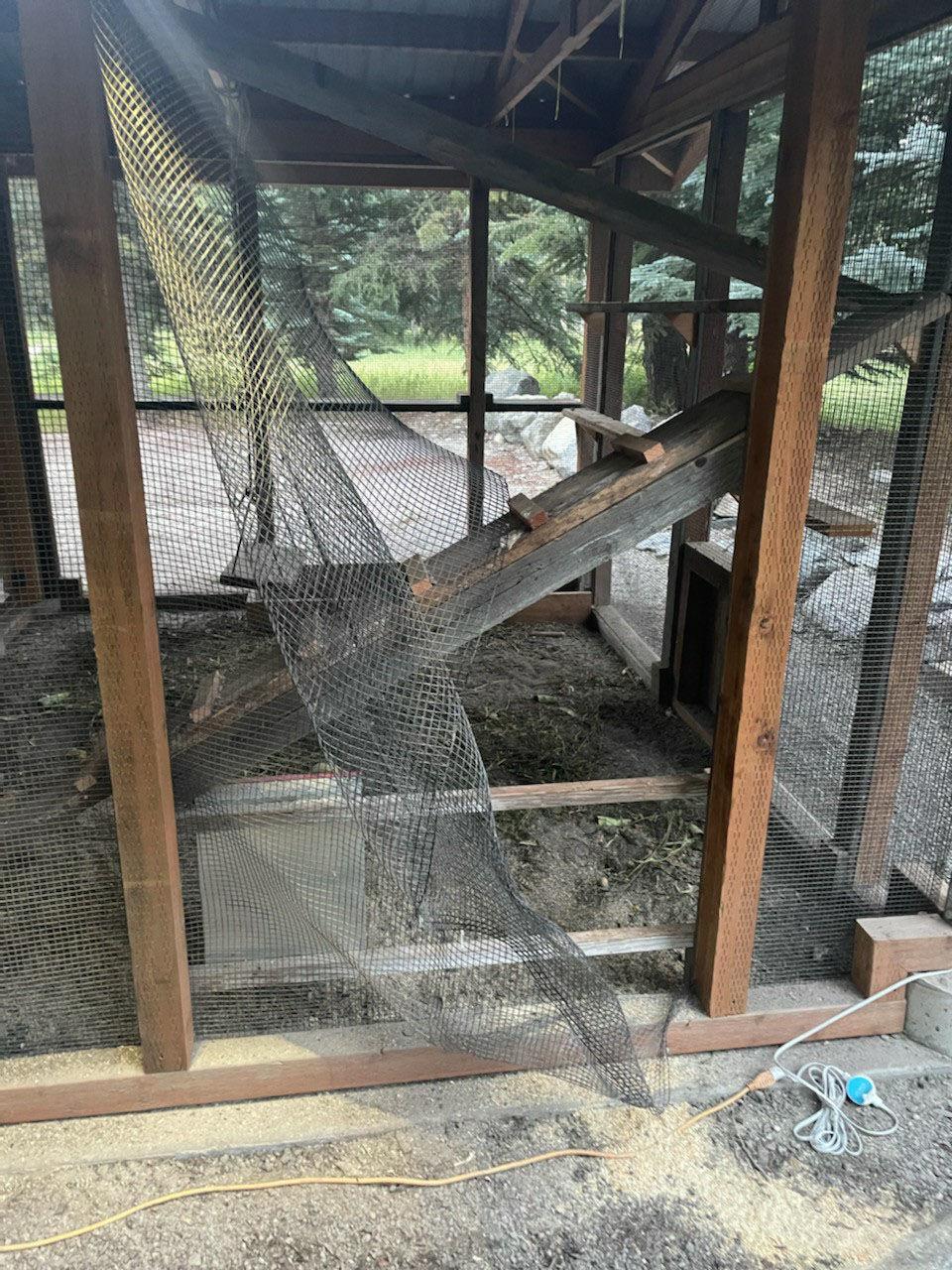 At times during his two-week foray, Grizzly 1048M sunk his teeth into items that weren't exactly edible. A group of rafters camped out for the night on a mid-channel Snake River island learned of the bruin's bold behavior after awakening.
"He punctured their raft," Boyce said. "[Warden] Kyle Lash had to go down and assist those guys off of an island."
Grizzly 1048M's luck on the lam ran out Saturday, when Boyce captured him on the east side of the Snake River near its confluence with the Gros Ventre River. He was sedated and killed, his remains removed from the area.
The struggle for coexistence with bears, both black and grizzly, is a reality most everywhere people share the landscape with the intelligent omnivores, be it Aspen, Colorado, coastal Florida or Jackson Hole. There are tools, however, that can reduce the chance of conflicts, such as regulations that require residents to use bear-resistant garbage cans and hang birdfeeders out of reach in most of Teton County. The town of Jackson is the most populated area exempted from the rules, though there are also other built-out areas, like the east side of South Park and the residential areas atop East Gros Ventre Butte, where there's also no such code.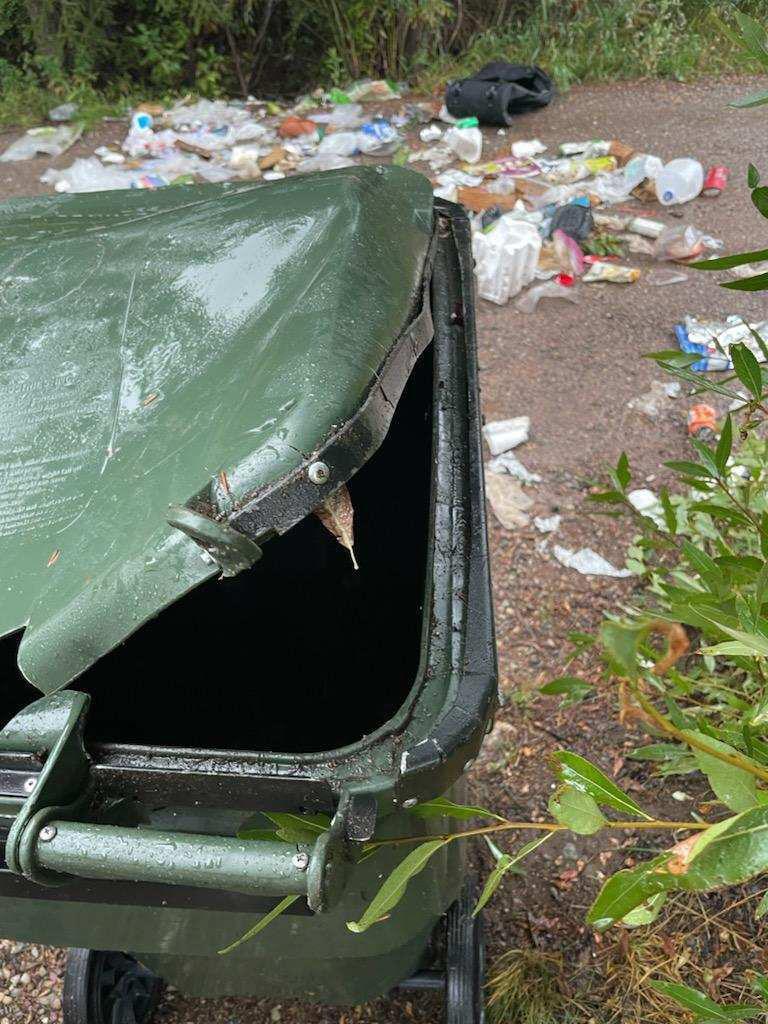 Several years ago a group assembled to review the Land Development Regulations and recommended Teton County round out its bear-friendly rules, Greater Yellowstone Coalition staffer Chris Colligan recalled.
"We made a recommendation to update the regulations to include things like pet feed, aviaries, chicken coops, and we also recommended to expand the garbage storage regulation countywide," Colligan said. "That, to date, has not seen the light of day."
He added that "It's probably high time for the county to show leadership and adopt those new regulations."
In the meantime, some Jackson Hole neighborhoods are like an inviting "bear buffet," to use the words of local wildlife activist Ann Smith.
"To me, the blessing of Jackson Hole is living among wild creatures," Smith said. "And why we can't learn to clean up our act is beyond me."