Smoke from wildfires this summer became a daily barrier to outdoor activity for those living with lung conditions throughout the West, while monitoring air quality remained a difficult task.
Experts like Paul Corrigan, Utah Interagency Smoke Coordinator with the U.S. Department of Agriculture, refer folks to government trackers like AirNow.gov and WyVisNet.com, but they also recommend a common sense approach.
"If it smells really smoky, that's a good day to limit outdoor activity, especially strenuous activity," Corrigan told the News&Guide earlier this summer.
To gain a slightly more accurate picture, Mountain West residents often turn to a benchmark known as Air Quality Index. The AQI sliding scale serves as a visual indication of safety, similar to the Forest Service's wildfire risk dial, or the more novel COVID-19 risk color wheel. But depending on which AQI website or application you choose, the results can vary widely.
That's because the factors that go into the index — and the speed with which they're monitored and updated — change between trackers.
The U.S. EPA index, due to its regulatory requirements, averages on a 24-hour basis. AirNow shows a 12-hour average, while Breezometer (the main source for Apple Weather) rolls over each hour.
The factors — particle pollution, ground-level ozone, carbon monoxide, sulfur dioxide and nitrogen dioxide — can each receive different weight depending on what sensors border your region.
In a single 10-minute period, Apple Weather's AQI monitor can range from the 50s or 60s (moderate) up to 150 (unhealthy). Website trackers might list an even 100 — unhealthy for sensitive groups. Making sense of the disparity, and knowing which source to trust, can be daunting, especially for "sensitive" folks whose health is more significantly impacted by air quality.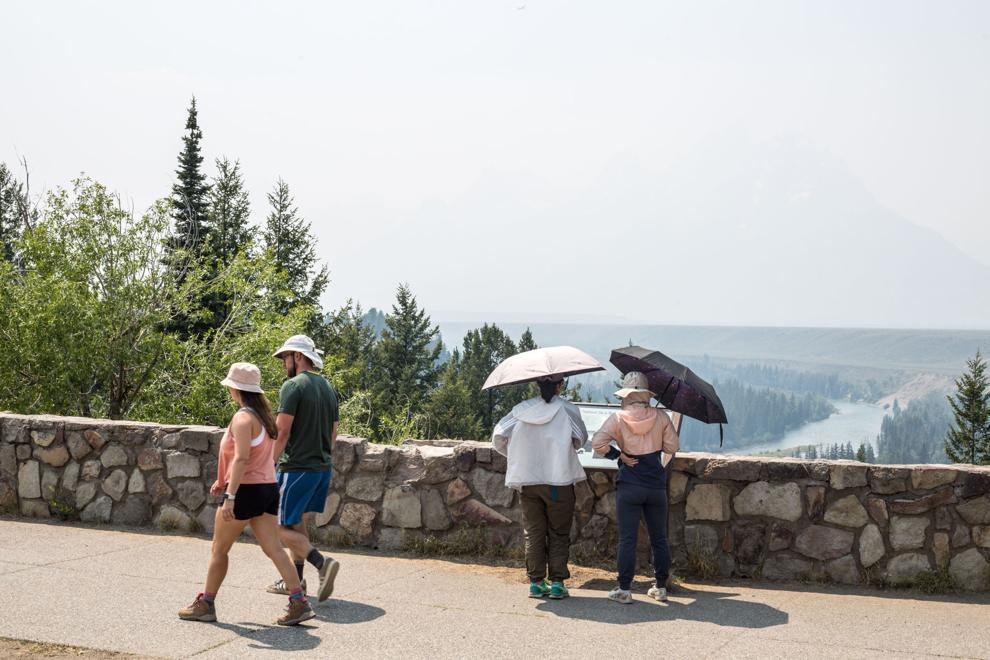 Particulate matter — literally physical particles floating in the air — is one of the more commonly tracked metrics. The Wyoming Air Quality Monitoring Network uses local air monitoring stations, like those in Jackson, to create rolling 24-hr averages updated ewvery 15 minutes. But particle pollution is only one factor in most AQI determinations — which also average ground-level ozone, carbon monoxide, sulfur dioxide and nitrogen dioxide, each based on U.S. Environmental Protection Agency standards.
As meteorologists attest, smoke is one of the more difficult weather trends to track, as fire conditions and wind patterns can change rapidly.
Digital AQI trackers often differ from what you're seeing out your window, said air pollution specialist David Ridley, who spent a large part of his summer responding to concerned calls from residents looking for clarity.
"Things are a little crazy right now," the California Air Resources Board member told the News&Guide in late August.
Ridley said all Environmental Protection Agency data must be verified and checked — meaning readings may be accurate but delayed. On the Breezometer front, Ridley said it's not always clear what data they're pulling from.
Scientists with the international company spoke to the News&Guide to explain their methodology.
At its inception seven years ago, Breezometer was limited to particulate matter stations, like the PM 2.5 reader in Jackson. But, as meteorologist Paul Walsh explained, more layers of information were needed to get a real-time reading.
So the global company, with headquarters in Israel, started installing smaller sensors at partner businesses, and, in more urban centers, it would fold in traffic patterns. Recently, they've started using machine learning to make sense of the data.
"We basically incorporate every layer of information that you can think of," said Gabriela Adler, Breezometer's chief scientist.
Some 50,000 EPA monitors are tracked hourly — and the company uses those data to make real time "predictions" rather than live readings, Adler said. That could be one reason Breezometer results differ from other EPA-based trackers.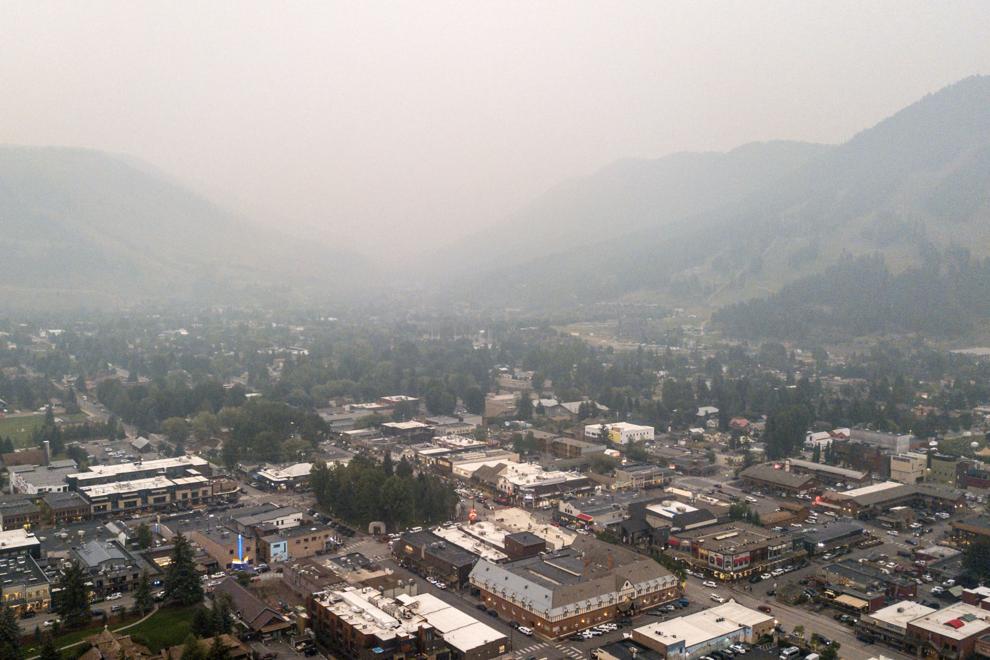 The company's scientists described the American West as "ground zero" for smoke and air quality impact, while Wyoming Department of Environmental Quality, Air Quality Division, and the Wyoming Department of Health issued daily alerts advising people to avoid excessive physical exertion and minimize outdoor activity.
Sister agencies in surrounding states published similar emergency notices.
"Even though the fire picture is not too challenging in Wyoming, that doesn't mean the air quality picture won't be," Corrigan said at the start of the summer.
The smoke coordinator expected an "enormous amount of air pollution" from the West Coast fires, and a "cumulative impact" on human health — smoke can exacerbate heart and lung conditions, cause an increased risk for asthma attacks, and help contagious viruses like COVID-19 spread.
He now says this summer lived up that prediction: "This will rank as one of the top years ever for air pollution impacts as a result of wildfire."
Corrigan, who works closely with wildland firefighters to track conditions on the ground, said the attention now turns to compilation and analysis — identifying how many millions of Americans experienced unhealthy smoke intake, and what policy decisions (be it updated HVAC or updated environmental policy) need to be made going forward.
"People are going to have to look at this long-term in terms of their behavior and their environment," Corrigan said.