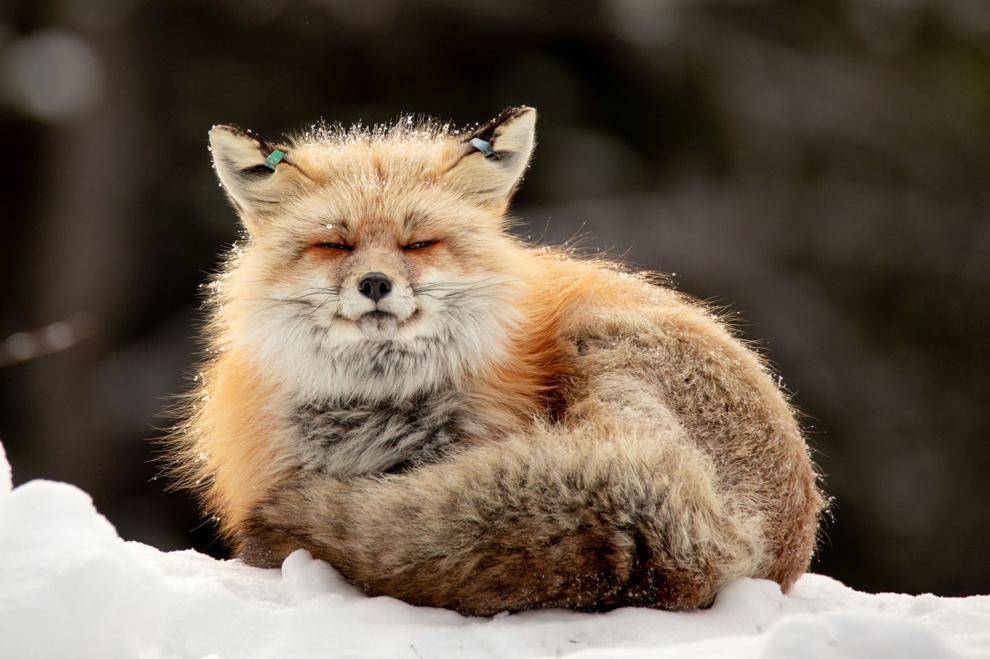 A well-known male fox that's been denning in the Colter Bay area has been destroyed by Grand Teton National Park rangers who'd been trying to capture the canine for months.
The red fox, caught in a box trap on Monday, was a research animal known as 15M that had worn a tracking collar since 2018 and sported a blue tag on its left ear, and green on its right ear. Fox 15M ate normal foods like ground squirrels and stayed out of trouble the first couple years it was on biologists' radar but became dangerously habituated to people last summer.
"Jumping in an occupied golf cart, or jumping up on a picnic table with a family eating … that's a super red flag for us," Teton Park Science and Resource Chief Gus Smith told the News&Guide.
Plans had been in motion to capture and euthanize M15 since the middle of last year, but the food-conditioned fox proved elusive. When grizzly bears are out and about, the park doesn't use baited traps.
"All summer we were trying to catch it with a net gun," Smith said.
Later in 2020, trouble with 15M waned as the fox seemed to fall back on natural foods. But the food-begging behavior returned, partly because of trout and fish guts the animal had learned to glean from Jackson Lake anglers.
Based on its ear tag colors, the fox known as 15M was also present during a late January incident that's under investigation. What happened, according to an eyewitness, is a crew led by world-famous photographer David Yarrow reportedly fed the fox to draw it in close for photos — though they deny that account. That alleged incident did not factor into the decision to euthanize 15M, but it's an example of the human behavior that caused its demise.
"This isn't the fault of just one person, but the combination of lots of people who have disrespected the boundaries of these foxes," said Tiffany Taxis, a local photographer who reported the Yarrow incident to Teton Park.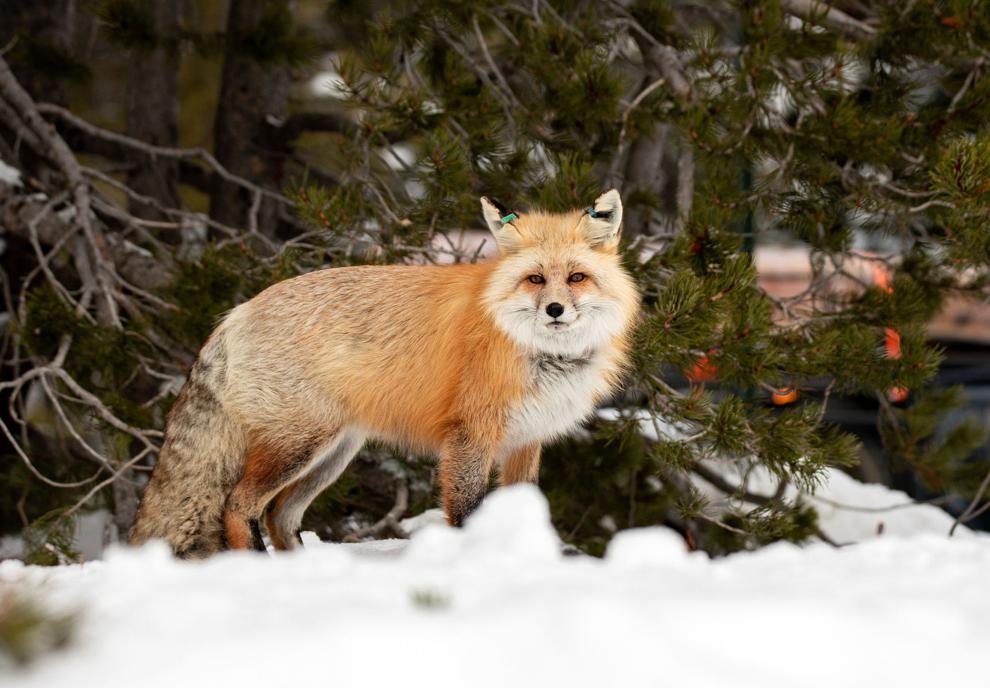 "I'm really disappointed to see that this fox was euthanized," she said, "but I hope that educating the public leads to some change and that something like this never has to happen again in Grand Teton National Park."
In recent years human feeding causing bold behavior has repeatedly led to foxes' destruction. Fox 15M was the third Grand Teton National Park fox killed in four years as a result of getting hooked on handouts. Black bears in the Jackson Hole area routinely meet the same fate.
Feeding foxes and other critters is not only destructive, it's illegal.
"This is why we put up signs, and why we caution people against feeding wildlife," Teton park's Smith said. "It doesn't end well for the animal.
"It's not like they're entering into a contract knowing what the outcome is going to be," he said. "They are taking food because it's easy."
In the case of 15M the easy meals handed out by humans weren't just a source of destructive nourishment for a single animal. Together with its mate, Colter Bay's now-dead resident male fox raised a litter of four kits last summer.