Missy Gresen's white U.S. Fish and Wildlife Service pickup truck rumbled over a two-track cutting through the National Elk Refuge's Poverty Flats, which got its name for a reason.
The soil was rocky, sandy, hard and lacking nutrients, and the bunch grass that sprouted was spaced out and low to the ground. Jackson Hole settlers learned the hard way (i.e., "Poverty"). But fast forward to the present and federal wildlife officials haven't given up on making the land suitable for their resident herd of namesake ungulates.
Gresen kept easing her way down the rugged road, which seasonally converts to a hunter-access route. The vegetation was suddenly noticeably thicker and greener.
"If we weren't irrigating throughout the season," she said, "this would be much lower and browned out."
The National Elk Refuge's long-delayed efforts to achieve its 12-year-old goal of reducing elk numbers and supplemental feeding have conspicuously fallen short. Those issues are currently being litigated.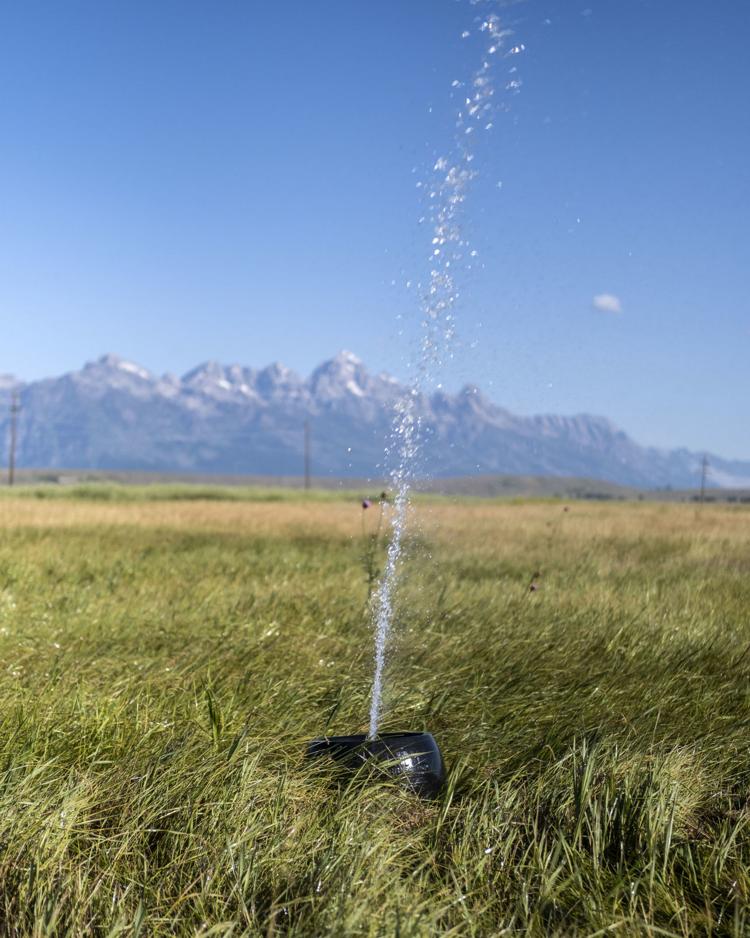 But another part of the same plan that gave the elk and feeding marching orders also called for irrigating the refuge, so it could fill more wapiti and bison rumens each winter. It's an objective that's intertwined with also reducing supplemental feeding, and on this count the goals are largely being met.
Gresen, the "lead irrigator" whose contracted wages are paid by antler auction proceeds, knows all about it. Minutes before passing through Poverty Flats, she stopped by a headgate on Flat Creek to scrub out a large screen meant to keep debris out of the refuge's irrigation water conveyance system.
The stream's late-summer flows were modest, but a good portion of the water was being diverted to feed into the refuge's "K-Line" system, which doused approximately 4,000 acres of refuge grasses and wildflowers last summer.
"This is basically where all the water comes from for the bulk of the system," Gresen said from Flat Creek's banks.
Around 36 to 40 cubic feet per second are feeding through the headgate at any given moment, she explained, though the refuge has just-renewed water rights for 70 cfs.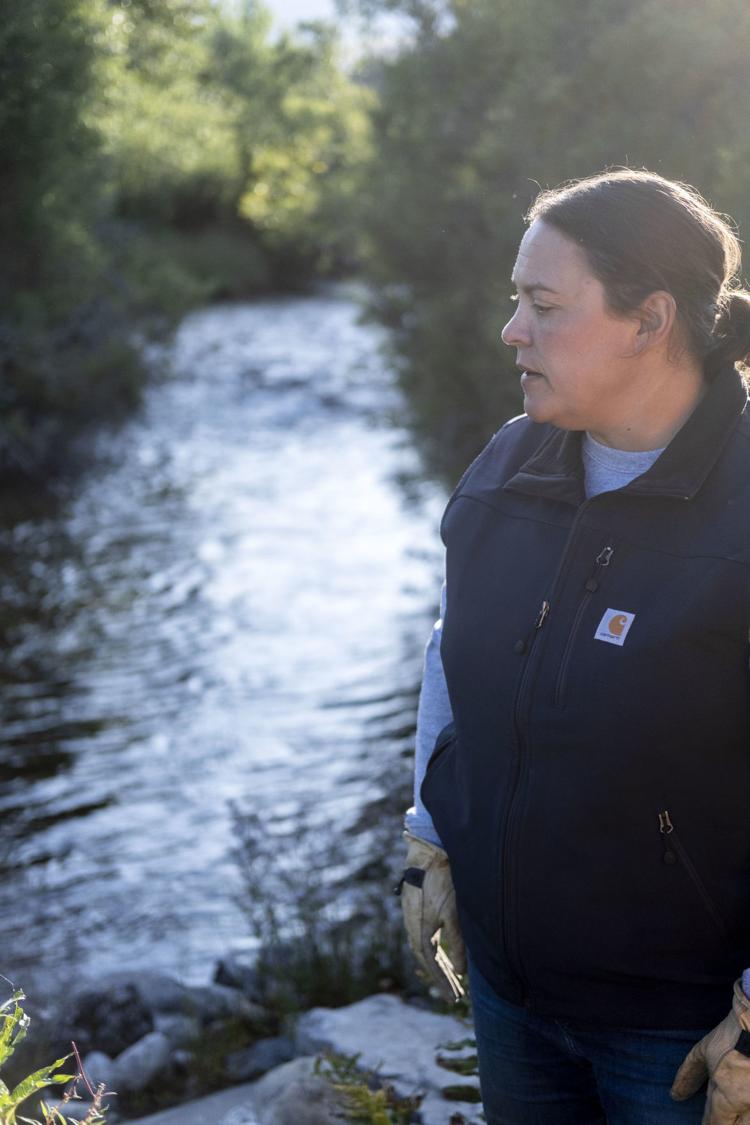 Another, much smaller elk feeding area along the southernmost reaches of the refuge is flood-irrigated each summer, using an underground diversion from Cache Creek.
The technology used to water the refuge was selected because it's portable and simple, and infrastructure throwing water right now north of Jackson has the distinction of being the largest K-Line system in the world. The lines carrying water are made out of more-malleable cousin of PVC, and they're dotted by "pods" that are spaced 48 feet apart with a powerful sprinkler head in the middle.
Moving the lines from one "cell" to the next is accomplished with no more than a side-by-side and a GPS.
"It's easy," Gresen said, "as long as you can read a GPS and know how to count."
The lines hook onto the UTV with a loop, marked by a buoy that together looks a dog toy. Refuge officials made that observation after a member of the refuge's resident Pinnacle Peak Wolf Pack carried one of the buoys away, dropping it in the hills.
For the four-person irrigation crew, it's demanding work. The onset of summer can require a couple months of uninterrupted work for Gresen without a day off.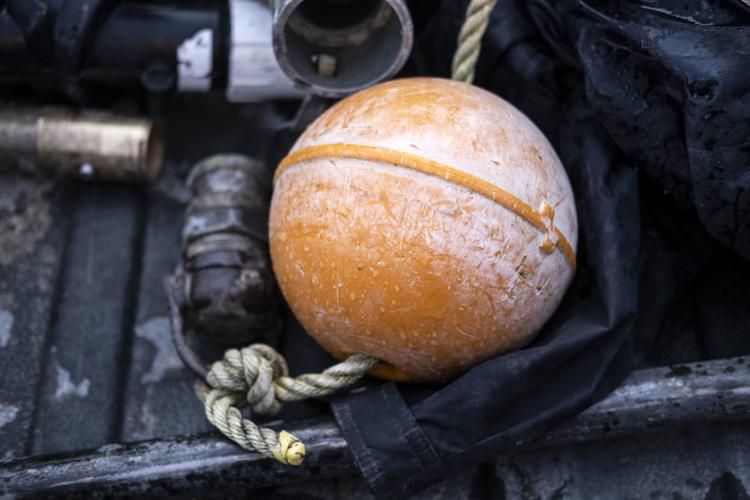 The bulk of the daily duties for Gresen and her three seasonal colleagues is to move and construct lines, and repair the pods when need be. The goal is to produce between 2,000 to 3,000 pounds of grass per acre in irrigated areas, and, eventually, then move on to the next cell. They could keep K-Lines in a more confined areas for longer, reducing the workload and growing up to 10,000 pounds of grass an acre. But that course of action would result in diminishing returns for the wapiti, which eschew such areas because they get overloaded with indigestible lignin-filled grass.
And so the lines keep moving and sprinkling, starting in mid-May and continuing into the fall. In a good year the $5-million-plus irrigation system can tack on more than 1,500 tons of herbaceous plants onto the landscape above what would have grown naturally.
There's not just more volume of those grasses, but they're also greener and more nutritious for the elk.