Gary Spaniol was on a routine early-morning laundry run a couple Fridays ago when he came up on a mesmerizing scene more fitting of Yellowstone's Lamar Valley than the southern Gros Ventre Range.
The recent Oregon import, who caretakes the Granite Hot Springs commercial pool, was pointed south on the way to Alpine when he noticed a cow elk standing midstream in the raging and turbid creek that parallels Granite Creek Road. Her tongue slung out of her mouth. Spaniol, an avid hunter, knew something was wrong. It was calving season, and he soon learned that the cow was chauffeuring a little one, and momma was rightly concerned.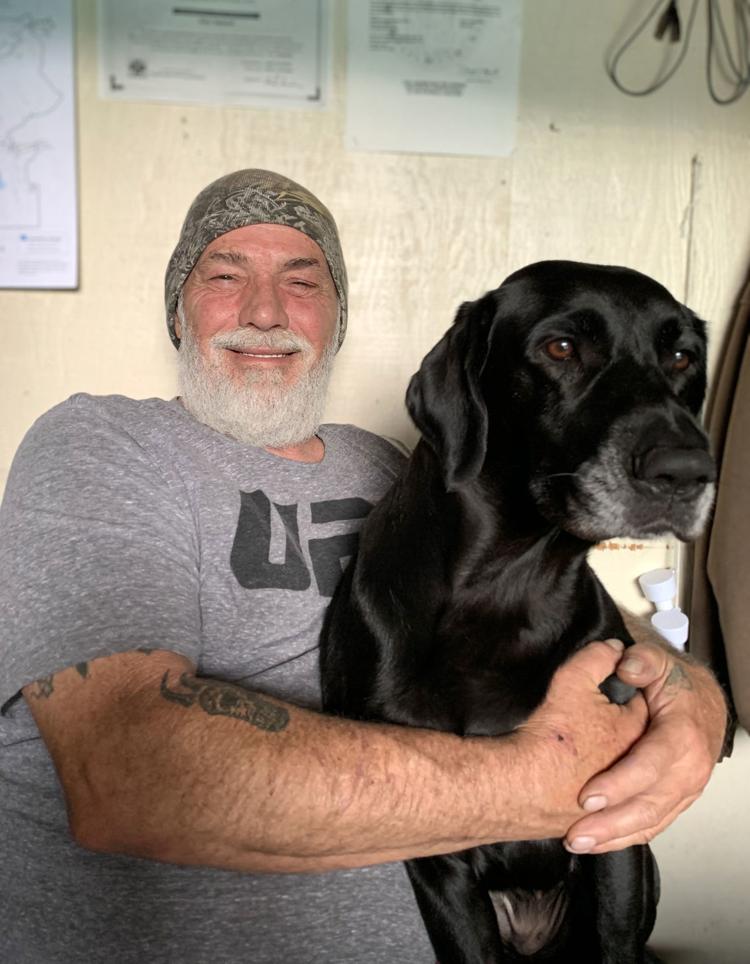 "They get across the river, she backs off, the baby beds down," Spaniol said, "and a couple seconds later I see two black things coming down the hill."
The "black things," he realized, were grizzly bears hot on the trail of the vulnerable young wapiti. In no time, both bears entered the sediment-filled torrent right where the elk did. One bear turned back in the current, but the other bruin promptly made it to Granite's western shoreline and went into full-on hunt mode.
"He systematically does these little circles," he recalled. "Stand up, smell the air, drop down on all four and do another circle. He did about six to eight of them, and then, finally ..."
Spaniol makes the sound of a bleating, distressed elk calf. The grizzly bear had caught its breakfast. Realizing it was a once-in-a-lifetime viewing, he busted out his iPhone to take a video.
The next five minutes, which the pooltender caught on tape, show the little calf's last moments of life. The other grizzly swims the swollen creek, finds its counterpart and the calf and then the bleating abruptly stops.
The ursine consumption of the veal venison was a shockingly quick affair.
"Four minutes!" Spaniol said. "Gone! I was freaking out. I'm like, 'I guess they ate it?'"
The whole scene played out about 5 miles upstream of Granite Creek's confluence with the Hoback River, and in clear view of a relatively well-used road that's lined by summer homes, a ranch, Safari Club International leadership school and dispersed and developed camping areas.
Spaniol had walked into grizzlies with their cubs twice in the general area before, but both times it was well into the backcountry while black bear hunting. It's great, he said, that grizzlies have moved into the area, but he's equally concerned about potential conflict with unsuspecting visitors.
"The Forest Service and the game wardens said it's no big deal," Spaniol said, "but to me and a couple people that live in this canyon it is a big deal."
Spaniol isn't the first person to encounter a grizzly in the Granite Creek bottomlands. The Interagency Grizzly Bear Study Team started factoring the stream drainage into its occupied range habitat maps beginning in 2011. Two summers ago the Greater Yellowstone Coalition outfitted Granite Creek Campground with bear-proof food storage boxes.
Longtime Granite Creek landowner and former resident Janet Moore came upon a "huge, humped, blond-haired" bear marauding hummingbird feeders on her deck about 10 years ago. A blast of bear spray sent it on its way, but the story doesn't have a happy ending. The Wyoming Game and Fish Department, she said, trapped and moved the bear — which was a grizzly — but it again found trouble at a Shoal Creek outfitter's camp and was caught and killed.
A decade later, Moore shares Spaniol's desire to alert Granite Creek visitors to the fact that they're spending time in grizzly country.
"There's 23 summer homes there and a lot of people, with campers everywhere," Moore said. "I do worry, I really do. A lot of people just don't realize that [grizzlies] can cause problems."
Spaniol, for his part, is changing how he does business now that he knows he's sharing the valley with an apex carnivore.
"This was an eye-opener," Spaniol said. "I'm not afraid, I'm just wiser ... I've done some stupid sh—t in these woods since I've been here.
"I'm not going to play with my cow call anymore," he said. "And I'm going to be totally aware of my surroundings all the time."