OLD FAITHFUL — Marc Eckert muttered a drawn-out "yeahhhhh" as he pondered how to tackle the question: So how did it go?
Eckert, Yellowstone's western district ranger, sat in the same empty visitor center auditorium as his boss, Superintendent Cam Sholly, who urged him to speak his mind. The Yellowstone ranger shook off a shared laugh over his hesitation, explained he didn't want to paint a picture of total mayhem, and then took a stab at an answer.
"It wasn't easy," Eckert said.
But, he added, everyone expected 2020 would be a challenge.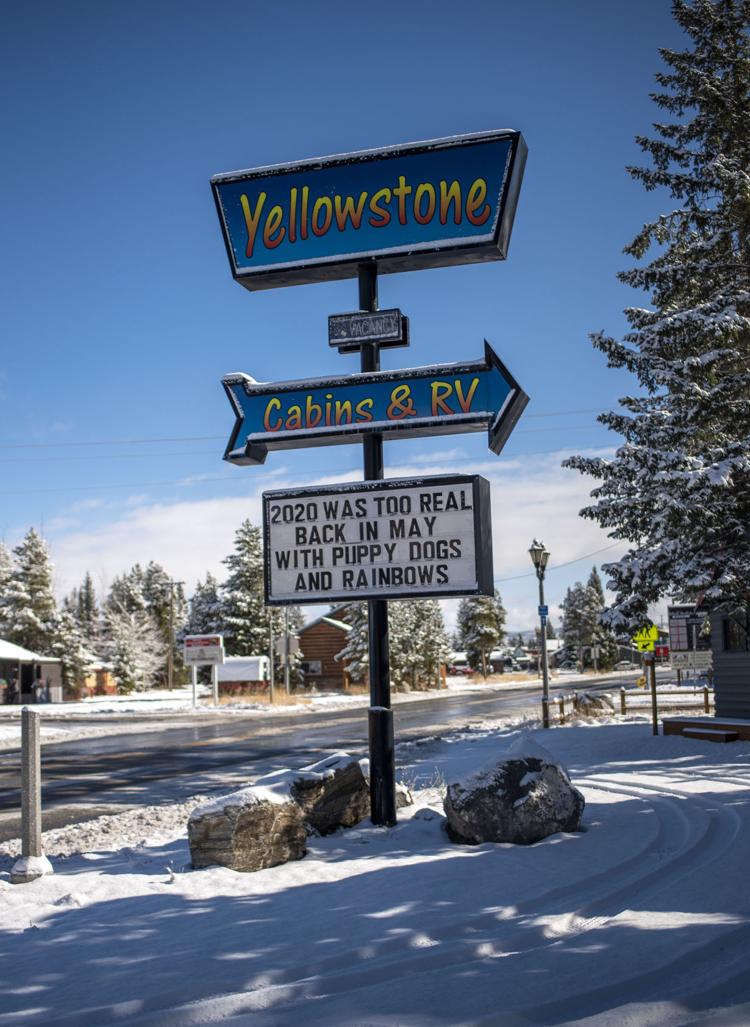 An eruption of "thermal trespass" infractions that Eckert and his staff dealt with helps tell the tale of the busy season that Yellowstone National Park endured and recently wrapped up. In numbers unlike any other year in memory the mostly American visitors who flocked to the park went where they pleased, shirking signage, leaving boardwalks and treading on fragile, hazardous crusts and up to the lips of potentially deadly geysers and hot pots. Incidents where such behavior ended badly essentially bracketed the year.
"We started the season — while the park was still closed — with a person getting injured by a thermal feature," Eckert said, "and we kind of wrapped up with a young person who fell in."
Moving past the anecdotes, numbers were "eye-opening," he said.
Yellowstone Magistrate Mark Carman can attest to the proclamation. The federal judge routinely decides the fate of people who opt for off-boardwalk geyser walkabouts — there are 40 or so cases, on average each year.
"I had my staff run some records, and we've had 122 thermal trespass cases this year," Carman said. "I was overwhelmed."
Ruling from the Mammoth courtroom, Carman took it mostly easy on people who he judged made an honest mistake and weren't paying attention to signs and park newsletters. Other times that obviously wasn't the case, such as when a man wielding an American flag walked up onto the cone of Old Faithful. In those types of cases, when perpetrators are clearly flouting the rules, Carman often doled out jail time. It happened about 25 times this year, up from once or twice in a typical summer.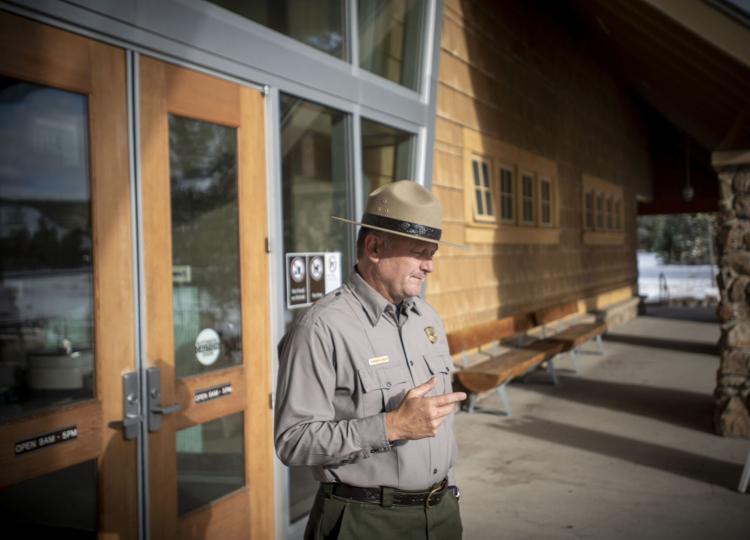 "It's not cheap to put people in jail, and I don't like to put people in jail," Carman said. "But I felt like I had to make a clear statement that this was a very serious matter."
The spike in illegal behavior in northwest Wyoming's national parks wasn't confined to Yellowstone's geyser basins. Infractions of all sorts climbed.
"In September alone, our caseload doubled over 2019," Carman said. "I don't understand it."
The judge spoke to the News&Guide in the closing days of October, and at that time he was still catching up on all the cases that backlogged over the second half of the summer.
Grand Teton National Park rangers weren't spared the rampant disregard for regulations: 141 times they issued summonses to their visitors requiring that they pay a trip to Carman. There were high-profile incidents, such as when a 50-person crew created an impromptu 1,000-foot-long dirt bike track in a historic Mormon Row hayfield in the process of being converted to native vegetation. There were also more routine violations, which occurred at a frequency that far outpaced any increases in visitation to the park this summer.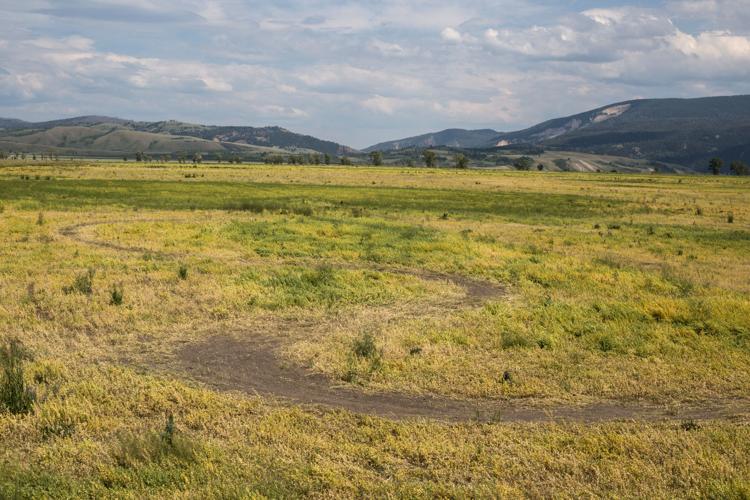 Teton Park Chief Ranger Michael Nash ran through some of the numbers. Camping-related violations that resulted in either warnings or citations jumped almost tenfold, to 533 in 2020, up from 58 in 2019.
Pet-related violations — having dogs off leash or in places they're not allowed — skyrocketed to 144, compared to 18 a year ago.
Campfire violations spiked from four in 2019 to 43 in this year.
Although ticket books came out with unprecedented frequency, rangers also knew they weren't always dealing with their normal breed of tourist in a summer marked by a global pandemic.
"Our general feeling was that a lot of these folks were new," Acting Teton Park Superintendent Gopaul Noojibail said. "New to national parks."
Visitors hoping to stake a tent or lay their head with Teton Range views also had fewer options for lodging, which partly explains why they resorted to out-of-bounds camping. The reason for the scarcity was COVID-19, which knocked out a bunch of dorm-style employee housing and, in turn, prevented lots of staff-intensive facilities from ever opening, including places like Jackson Lake Lodge and Old Faithful Inn. Major changes ushered in by the global pandemic also upended normal operations for the parks' concessionaires.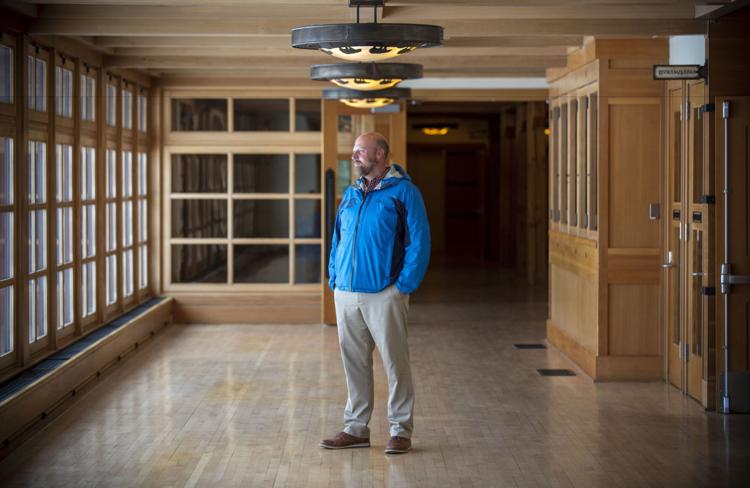 At Old Faithful, Cody Lockner runs the show for Xanterra and is accustomed to operating with about 800 seasonal employees who live and work at the remote Yellowstone outpost. This year he operated with about 200 employees for much of the year, albeit with fewer open properties to manage. Although a 60% reduction in workforce sounds grim, it wasn't too bad.
"We were fine," Lockner said from the hallway of an empty Old Faithful Snow Lodge. "I'll be honest with you, this was probably the best staffing I've ever had in Yellowstone."
The reason, he explained, was that his employees were the cream of the crop — veterans who he knew he could count on. At the same time the summer and fall wore on the veteran Xanterra employee and his workforce.
"It was mentally fatiguing, especially mask mandates," Lockner said. "We're in customer service, and we had to repeatedly tell people, 'No, you can't come in without a mask.'"
Unfortunately, he said, there were quite a few negative interactions. (See related story on mask mandates on page 13.)
"We had a guy who essentially spit in one of our employee's faces," Lockner said. "I called 911 and a ranger issued him a citation."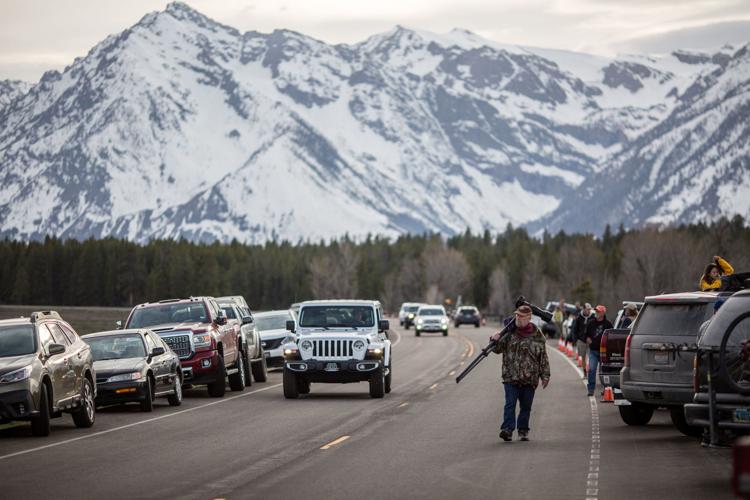 Grand Teton's staff and concessionaires similarly battled with enforcing restrictions intended to curb the spread of COVID-19. Once, at the Colter Bay convenience store, a man protested capacity limits preventing him from entering the store. He knocked over stands of stickers in anger, created a huge mess — and earned a trip to see Carman.
"He was quite apologetic in court and didn't have a record of behaving that way," the judge recalled. "It seemed to me this year that we just had more people who were on edge."
The empty Snow Lodge where Lockner stood on the afternoon of Oct. 22 was shuttered ahead of schedule, following a small rash of COVID-19 cases among Xanterra's staff at Old Faithful and the Madison Campground. Between the two sites, 13 employees tested positive — the largest breakout of the year in both parks. Even more staffers were quarantined, however, and by the last day of the Madison Campground's abbreviated season there was just a single employee available.
In Grand Teton, where the federal workforce and concessionaires received 50 tests a week, there was remarkably little transmission: a single positive test.
It was fear of novel coronavirus' spread and the magnet effect of the national parks that prevented them from opening on time last spring. Entrance gates didn't swing open until May 18, following a 55-day total closure. Even then the northern half of Yellowstone remained closed for another couple of weeks, because the gateway communities in the state of Montana had higher COVID-19 rates at the time and were not deemed ready for the tourism crush.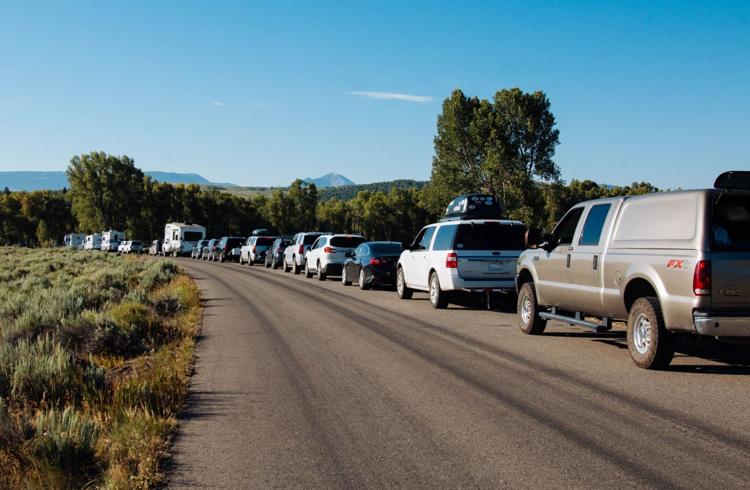 The crush did come, albeit after a slower-than-usual May and June. By the time peak summer arrived the parks were nearly as busy as they've ever been in history, even with the international visitor essentially out of the equation. Once fall rolled around the parks were busier than ever before — and by a good margin.
September set records for both parks, attracting June-like crowds. The National Park Service hasn't yet posted final numbers for the season-ending month of October, but by some indications previous records were absolutely smashed. Through the first 11 days of that month, traffic counts throughout Yellowstone were double those observed a year ago, according to numbers gathered and relayed by Jackson economist Jonathan Schechter. The spike in South Gate traffic was even greater: up 141%.
Even record cold temperatures the second half of October didn't seem to deter travel. On a Thursday late in the month there was a constant stream of traffic along the Madison River, even on a day when 3 inches of fresh snow kept the West Yellowstone, Montana, entrance closed until noon. At the first pullout where bison were in view, vehicles boasting plates from Oregon, Utah, California, Texas and New York bunched up, while their bundled-up occupants took in the scene.
Among them, Austin, Texas, resident Osby Vega was surprised and impressed by the crowds, joking that Halloween in Yellowstone must be the cure-all for the coronavirus. But the H-E-B grocery store stocker, who flew into Idaho Falls for his vacation, also perceived a silver lining.
"Lot more people seeing nature," Vega said. "It's not a bad thing."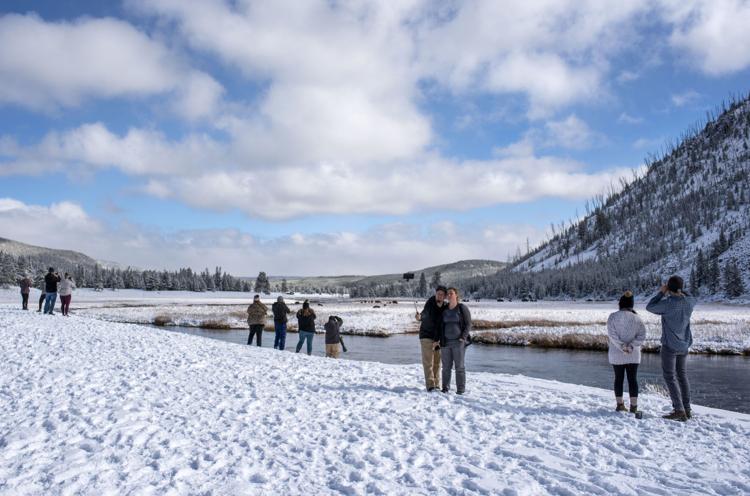 In preparing their staff for 2020, Yellowstone and Teton park leaders encouraged empathy with their on-edge visitors, who were more likely to be experiencing job losses, health scares, or the deaths of near-and-dear family and friends.
"I think the vast majority of people wanted to do the right thing," Noojibail said. "We were trying hard to educate people on what that right thing was."
Park employees were also encouraged to look out for themselves. Ahead of the busy season, Chief Ranger Nash brought in a trainer who embedded with staff to teach personal wellness and work-life balance strategies. Worker sanity and staggered shifts were emphasized throughout the summer, he said.
Federal employees interviewed for this story reported that they were able to get out and enjoy the parks they managed, embarking on outings that broke up the chaotic days that stretched into weeks and months. Yellowstone's superintendent, Sholly, put in 200 miles in the ample backcountry of the 2.2 million acres of public land he oversees, where solitude and respite come easily.
"I can tell you that, unequivocally, once I was beyond a mile away from a road I could count the number of people I'd see on both hands," Sholly said.
Nash took up backpacking again, managing four overnight trips — a personal best in his decade in the park. He trekked into Open Canyon and camped at Marion Lake for the first time.
Although COVID-19 strapped staffing, sometimes the pandemic simultaneously opened opportunities to get out and reset.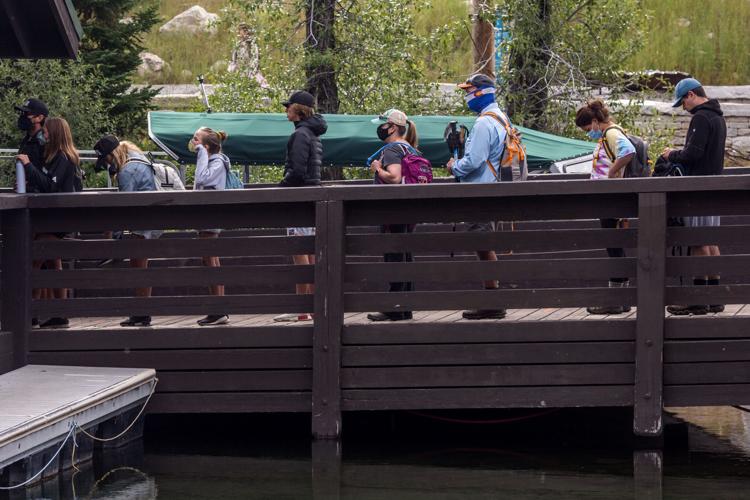 At the Teton Interagency Dispatch Center in Moose there would normally be nine permanent and five seasonal employees helping route information to first responders and law enforcement stationed in northwestern Wyoming. This year there were only three seasonal and six permanent dispatchers, the latter reduction owing to three unexpected departures. The depleted staff made for some long days and oftentimes converted managers, like 19-year veteran Heather Voster, into front-line employees. That was the case in late September, when big-game hunters' illegal, abandoned warming fires kept igniting the Bridger-Teton National Forest.
"We usually work four 10-hour days, but when we were very busy with fires those were 12- to 14-hour days," Voster said. "We were in the room all day long, either sitting or at our stand-up desks."
In an odd and welcomed quirk, COVID-19 also freed up non-managerial dispatchers to get out, explore and learn their territory. Grand Teton National Park didn't want any more than three dispatchers in the room at any one time, and they broke the dispatchers they did have on board into two teams. As a result, schedules shook out so that each team had an off-day every other week.
"We used that [day] for folks to familiarize themselves with the resource," Voster said. "Hiking, reading books, and getting out, because it certainly makes us better dispatchers to have that knowledge of the area."
Voster's 2020 felt more stressful than usual at times, but she was also able to successfully decompress. Enjoying some recreation in less-populated areas and finding quiet were key, she said.
Some employees are eager to turn the page to a post-pandemic era.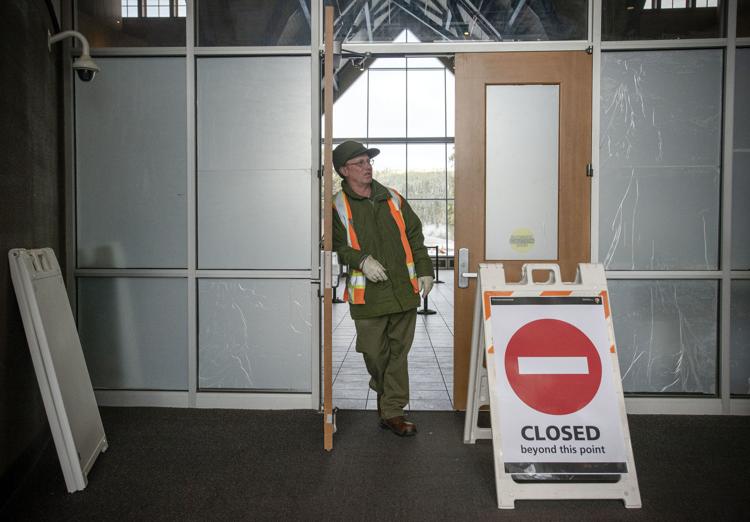 Yellowstone custodian Ed Ellwanger's normal duties cleaning the properties and outdoor areas at Old Faithful changed vastly this year. He cleaned the bathrooms with hospital-grade disinfectant much more frequently, a deliberate effort to guard against the spread of coronavirus. Garbage volumes were about the same, at least in the receptacles where trash was supposed to go. But the Americans who flocked to the park this year seemed to be a lot more eager to litter, he said.
"I'd fill a 5-gallon bucket every, like every 20 minutes," Ellwanger said. "Masks everywhere. I'd pick up fancy, expensive ones. Cheap ones. Everything."
Judge Carman was also ready to bid Yellowstone's 2020 season adieu.
"I'm just very glad that we survived the summer, and park is closing up," the magistrate told the News&Guide. "It was really hard on my staff, and really the park rangers. They work really hard, and they're just plain worn out by this time of year."
"Compared to them," Carman said, "I got it easy."