Forty acres of private land surrounded by the National Elk Refuge and Bridger-Teton National Forest is now under a new conservation easement.
The easement, which the Wall family recorded on their property with the Jackson Hole Land Trust, serves a number of purposes but generally limits future development of the property to a roughly 3.25-acre area on its southwestern corner.
That adds up to roughly 8% of the property and covers a portion of the land already developed with a home and driveway.
Land Trust Executive Director Max Ludington told the Jackson Hole Daily the easement would "build off existing protected land," adding more of it to the "important transitional habitat" between the evergreen forests south of the refuge and grasslands just to the north.
"It really protects that buffer," Ludington said.
The property falls within an area that the Wyoming Game and Fish Department designates as "crucial winter habitat" for elk and sits adjacent to "crucial winter habitat" for bighorn sheep and mule deer, according to the easement.
"There's definitely considerable wildlife because it's a travel corridor between the forest and the refuge," said Eric Cole, senior wildlife biologist for the refuge.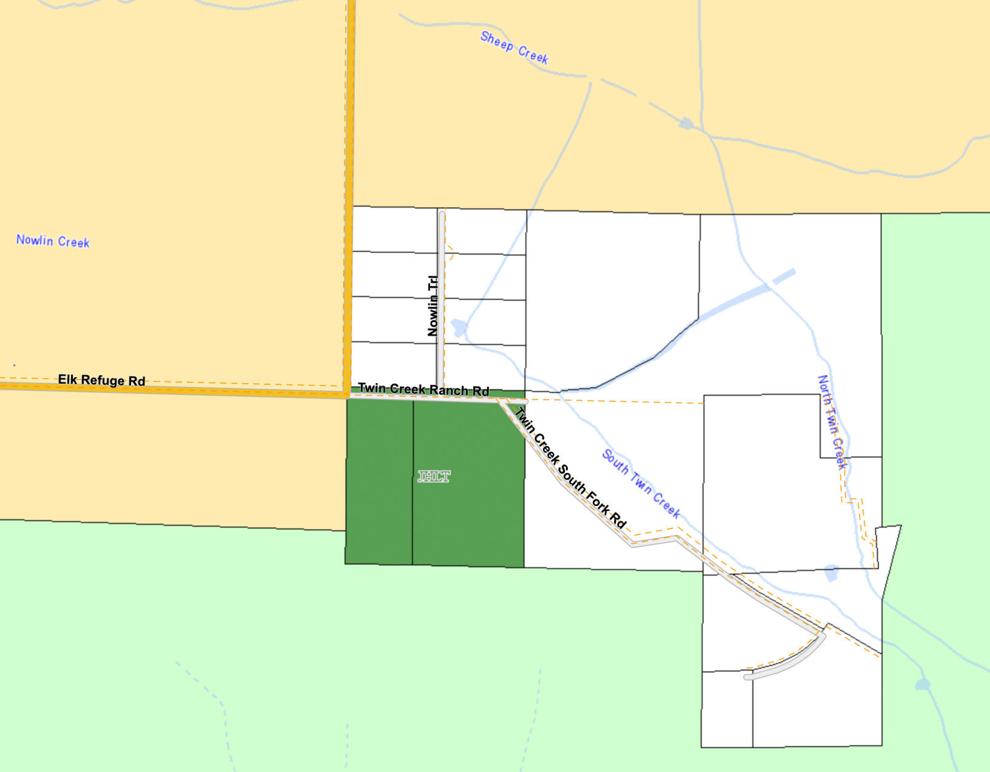 Cole, however, said the Elk Refuge tries to dissuade large ungulates like elk and bison from using the inholding, which has a few developed homes, to prevent conflicts with people.
But the biologist said other species like deer and wolves frequent the area, and waterfowl occupy the wetlands surrounding the creeks.
And, while it's not prime territory for ungulates from the standpoint of human-wildlife conflict, Cole said elk traffic the area between hunting season and the start of feeding on the refuge.
That usually begins in January, but varies from year to year.
The new easement is one of many the Land Trust has secured on private land surrounded by public lands. The trust has recorded multiple easements further east in the Gros Ventre range, some of which occupy the entire inholding and some of which provide a corridor of more protected land through the private lands.
Recording an easement requires the consent of a landowner interested in restricting human use of their property in the name of conservation.
While Ludington said the Land Trust has had conversations with other landowners in the Twin Creek area, he wasn't sure whether any were heading toward easements.
But the Walls, who Ludington described as a "very conservation-minded family," were interested.
"I think it means quite a bit to them," he said. "They were obviously a critical partner on this."