A billionaire businessman who owns miles of ranchland running along the Upper Hoback River is trying again to develop a destination resort that's raising the hackles of the Bondurant community.
Joe Ricketts, whose fortune comes from founding TD Ameritrade, first pitched Sublette County to rezone 43 acres of his roughly 1,300-acre Jackson Fork Ranch in mid-2020. That upzone, located on the uphill side of Upper Hoback River Road five miles up from the highway, was shot down 4-to-1 by commissioners who worried it conflicted with the county's comprehensive plan. Now 16 months later, a slightly scaled back proposal has reemerged.
"They have put together, I believe, a more complete application package this year," Sublette County Planner Dennis Fornstrom told the News&Guide.
Materially, the 2021 plans aren't hugely different from those submitted in 2020.
One notable change is that the primary lodge has been slashed in size, and in its place there are duplex and triplex-style rental homes. In lieu of 45 units, the application to Sublette County instead calls for 15 to 20. An employee village that was going to house up to 23 workers has also been nixed from the plans.
Instead, Ricketts' team proposes shuttling in its workforce with a van or mini-bus. The footprint of the proposed development actually grew, from 43 to 56 acres, the reason being that pathways were added to the plans, Fornstrom said.
A spokesperson for the Ricketts development team declined to comment for this story.
Bondurant residents, meanwhile, have maintained their steadfast opposition. Through Tuesday morning, Fornstrom had received 250 pages of comments from Bondurant neighbors, who totaled all of 93 people as of the 2010 census. Nearly across the board in letters and via interviews with the News&Guide, they discouraged Fornstrom and Sublette County from advancing the plans — again.
"The owners of the Jackson Fork Ranch have a much different view of what they want to see for the Bondurant valley than the local residents do," Upper Hoback River Road seasonal resident Tony Tennyson said. "That's why they're reapplying. To satisfy their vision of what that area should be."
The community's vision, he argued, is the opposite. The locals want Bondurant to remain as it is: quiet, agricultural and full of "hardier souls."
"That's what this zoning change is potentially going to completely ruin," Tennyson said. "The culture that we have, and the rural, agricultural lifestyle."
Bondurant resident Dan Smitherman's view is that the revisions to the resort plans fall well short of meeting the community's desires.
"I don't think they have done enough to address the core concerns," Smitherman said. "The only way they can do that is to not do this project.
"I think that people would probably support some guest cabins on the ranch or maybe even a small dude ranch, but not a destination resort," he added. "Quite frankly, the biggest concern is it's just not in the character of the neighborhood."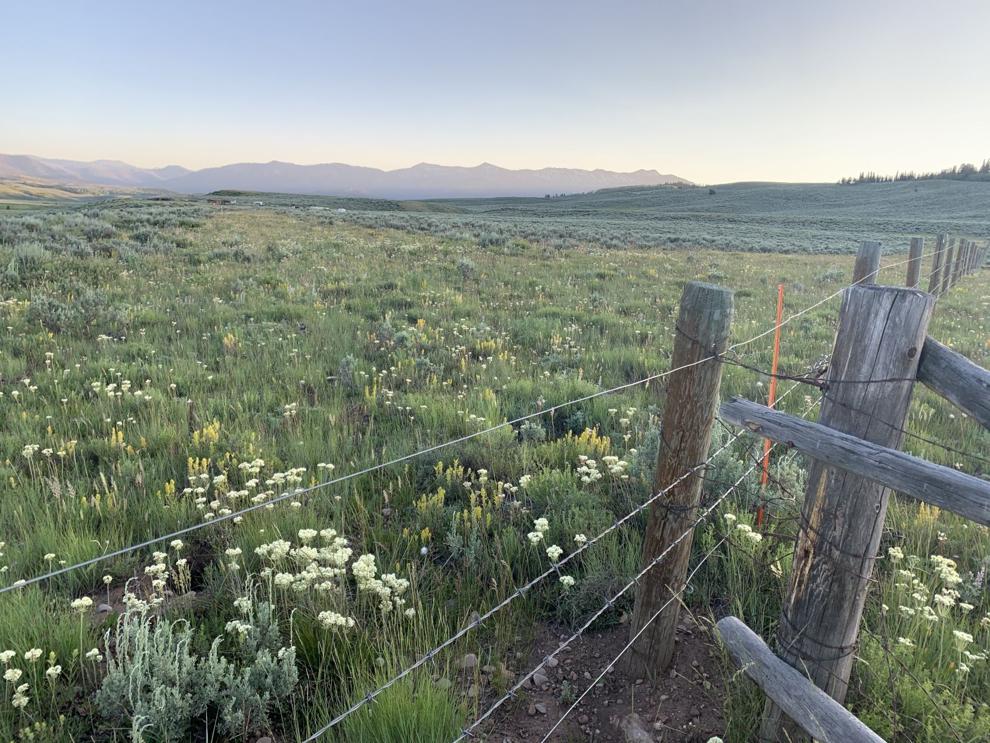 The 80-year-old financier does have a track record of environmental stewardship, including in the Bondurant area. There's a foundation in his name that funds common loon, trumpeter swan, Clark's nutcracker and aspen regeneration-related research. Eight years ago, the Nebraska native donated $750,000 to the Trust for Public Land at the 11th hour to complete a $8.75 million buyout of 58,000 acres of natural gas leases in the Hoback River basin.
But Ricketts' conservation bent is coming into "direct conflict" with his entrepreneurial spirit, in the view of seasonal Hoback basin resident Lisi Krall, an economics professor at the State University of New York College at Cortland.
"Joe Ricketts appears to be caught in a contradiction, as far as I can tell," Krall said. "He's got two impulses that really don't mesh very well. The best thing for the future of that community is to keep its rural configuration, to prevent moving down the road toward Jackson Hole type of development."
Graphic renderings that Ricketts' development team supplied to Sublette County planners show upscale buildings and manicured landscaping.
As it's zoned today, the Jackson Fork Ranch is classified as agricultural and could be subdivided into 35-acre parcels. With more than two square miles of land snaking along the Upper Hoback River, the ranch could host up to 36 luxury home sites without rezoning, if that's what Ricketts wanted to do. Fear of this possibility is what motivated Sublette County commissioner and cattleman Joel Bousman to vote in favor of the Jackson Fork Ranch resort plans when they were introduced in 2020. The four other commissioners voted it down.
Ricketts' resort plans are earlier in the process this second go around.
The Sublette County Planning and Zoning Commission will be reviewing the rezone request during a 6 p.m. Thursday public meeting. Then on Dec. 7, the Sublette County Board of Commissioners is expected to take up the same proposal.
Both Jackson Fork Ranch neighbors interviewed for this story believed that the timing of the application was purposeful. Tennyson, who lives in Bondurant seasonally, is hoping to make it to Pinedale to attend the hearing, but would have to travel all the way from southwestern Colorado to do so.
Krall is in a similar position — she recently left for New York — and had the same feeling about being cut out.
"Here we are again, trying to mount the opposition at a time when most people aren't there," Krall said. "It's a pain, and it's really bad timing. If you want to maximize participation from the people of Bondurant the time to submit this proposal is in May, not now. This is strategic."
"Quite frankly, the biggest concern is it's just not in the character of the neighborhood." — Dan Smitherman Bondurant resident