ROGERS PASS, BRITISH COLUMBIA — Just back from a ski tour up Connaught Creek, Simon Jean held up a pair of cards.
One of them he took with him in the backcountry; the other he left on his dashboard for rangers to check. The pieces of plastic were his ticket into the Rogers Pass backcountry, which boasts relatively easy access to some of North America's best ski terrain.
The Quebec skier was on a weekslong trip from the eastern end of Canada, living in a camper van in the parking lot at the summit of Rogers Pass (allowable for a week at a time). Like other skiers he had obtained his backcountry winter permit by taking a roughly 45-minute course on the Parks Canada avalanche mitigation program on the pass and surviving the not-at-all-terrifying exam that accompanies it.
Though the permit system restricts access to some slopes when avalanche control is imminent, Jean saw no problem in the federal government dictating where he couldn't ski, with pretty good reason.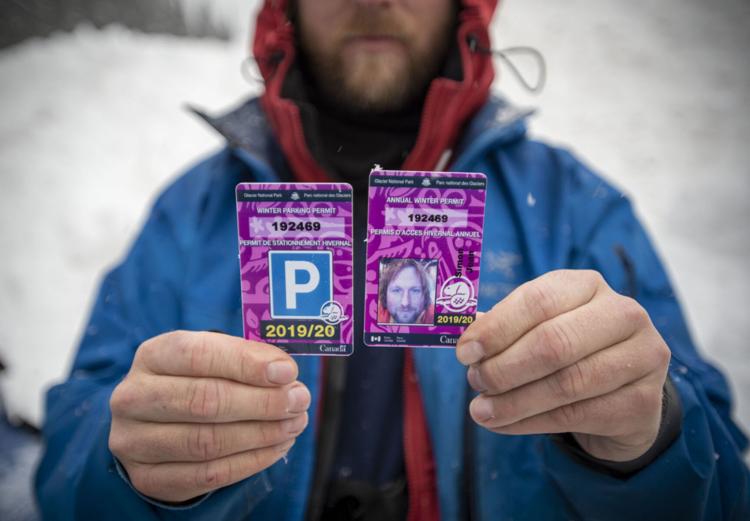 "When they are bombing," he said, "you really don't want to be skiing up there."
The Rogers Pass permit is a big part of why Wyoming Department of Transportation avalanche forecaster Brenden Cronin calls Rogers Pass "the Holy Grail" of mitigation programs. The News&Guide looked in detail at the extensive level of infrastructure on Rogers Pass that keeps avalanches off the road, but those pieces are only part of the picture.
If the main purpose of Rogers Pass snowsheds, snow nets and other infrastructure is to keep avalanches off the road, the permit system was created to give skiers access to world-class terrain while maintaining that goal.
"Up until the '90s all slopes facing the highway were closed," said Jeff Goodrich, avalanche coordinator for Parks Canada. "So there was basically no skiing on any slopes where we did this avalanche control."
The Teton Backcountry Alliance conducted a 2019 survey that asked skiers and commuters what problems they perceived with the management and use of Teton Pass, and what solutions they thought might work. The three things people felt would be most helpful — closures, education and parking management — are the three things the Rogers Pass permit system handles.
Around 1995 Parks Canada began issuing winter permits on a limited basis for slopes that faced the Trans-Canada Highway on Rogers Pass. Skiing was allowed when avalanche danger was low and mitigation wasn't planned.
"We first started with some temporary openings, where we would open up areas where we were 100 percent certain that we're not going to be shooting," Goodrich said. "So we opened these areas, and then it evolved into the winter permit system."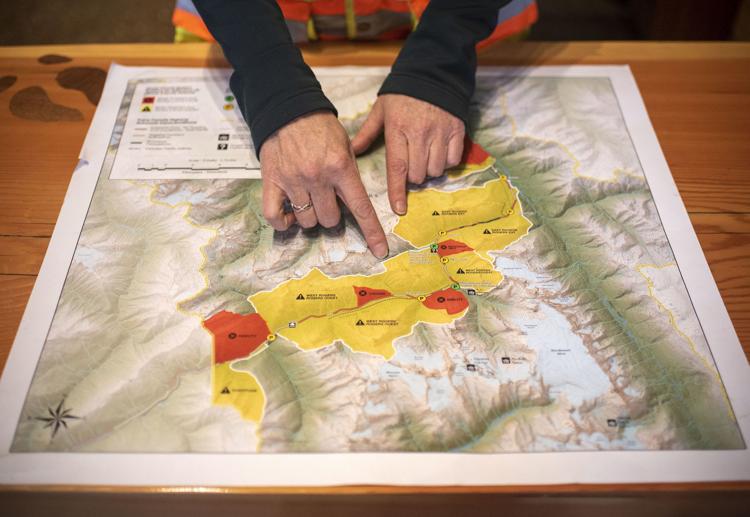 Goodrich said skiing would still be banned today without the permits because the risk of a slide hitting the road would be too high. The system appears almost Kafkaesque to someone unaccustomed to it. Parks Canada separates the zones on Rogers Pass into three categories that are color-coded on maps: Winter Prohibited Areas (red), Winter Restricted Areas (yellow), and Winter Unrestricted Areas (green).
Red means closed permanently, like the slope studded with snow nets on Cougar Corner; conversely, green slopes, which are usually a drainage removed from the highway, are always open.
Yellow slopes toggle between open and closed, depending on planned avalanche control efforts. Skiers can check the Parks Canada website daily to see which zones are open, and a new smartphone app can help them navigate the boundaries in the backcountry.
To obtain the permit, skiers can do the educational course at a kiosk in the Rogers Pass Discovery Centre or at home. Visitors can get daily permits without taking the course, needing only to check in with the visitor center to see which zones are open, but annual permits require taking the course.
Skiers must also buy a national parks pass, a concept that won't seem foreign to anyone who has skied in Grand Teton National Park. Like Jean, the Quebec visitor, skiers must leave the parking side of their annual permit visible in their car and carry the other card with them on their tour.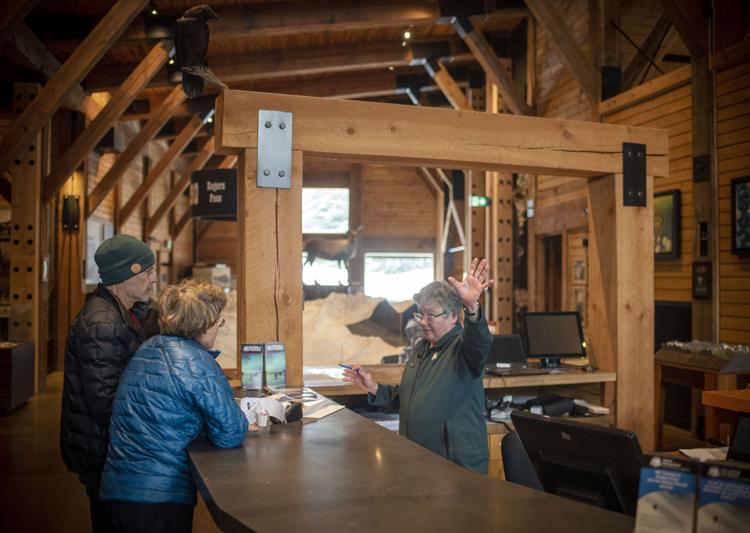 The content of the educational course isn't about surviving an avalanche or choosing a safe slope to ski. Instead, it covers the history and operation of the Parks Canada avalanche program, which uses a lot of explosives and doesn't want people near them.
Parks Canada doesn't assume responsibility for whether people make safe choices in the backcountry, something that skiers on Rogers Pass are expected to understand.
Standing in the parking lot on a snowy early March morning before her tour, skier Diana McGiven said, "I don't know that the system is for skiing. It's more for highway safety."
Like with other components of an avalanche mitigation program, success is a nebulous concept. It could be defined by two main things, how many times people break the rules and how many skier-triggered slides hit the road.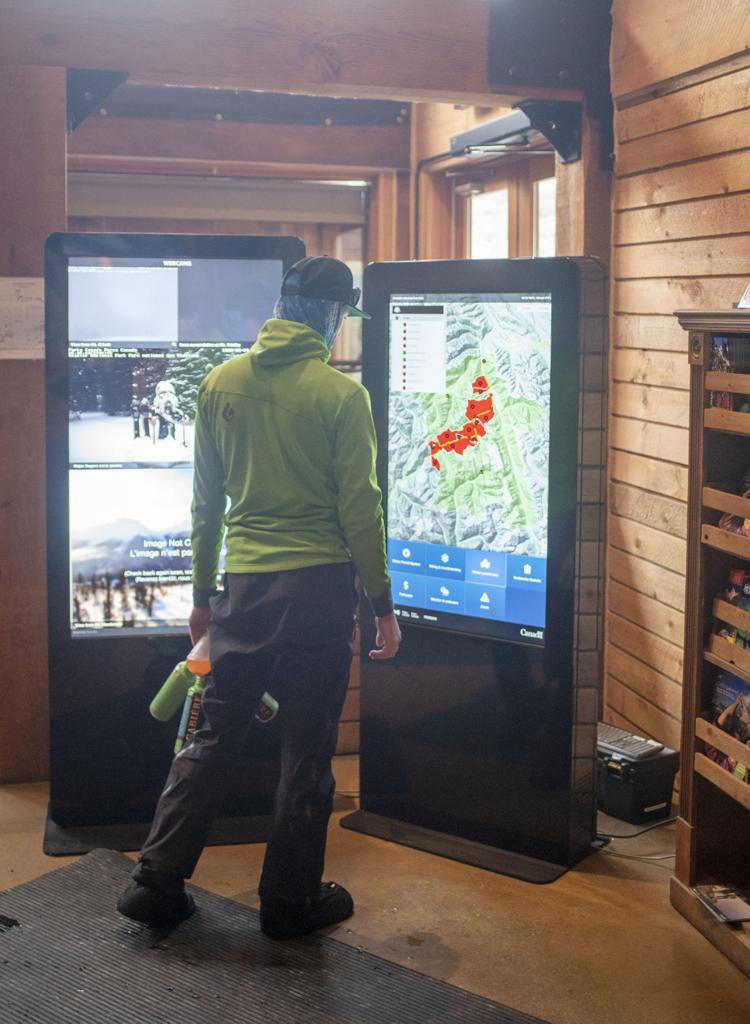 The Revelstoke Mountaineer, a local publication, reported that in 2017 there were 11 documented violations of the closure system, though many of those were people parking in a closed parking lot, not them skiing closed terrain. The maximum fine for an infraction is $25,000.
As far as scofflaws who actually poach prohibited or restricted areas, Goodrich said, they are rare, but it does happen. Last winter, for instance, some skiers laid tracks in a Winter Prohibited Area.
Ski guide Martin Vidak, who lives in Golden, British Columbia, and works on the pass, remembers the incident and said Parks Canada took action to discourage copy cats.
"They figured the tracks visible from the highway would lure other skiers into that zone, so they closed it until new snowfall covered those tracks," Vidak wrote in an email to the News&Guide.
The other metric, skier-triggered slides, is easy to gauge. On Teton Pass, which has no permit system, several slides believed to be caused by skiers have hit the road in recent years, stopping traffic and catching a few cars.
If Goodrich encountered the same problem, one could surmise the permits aren't successful. But how many skier-triggered slides have closed the road since access was granted?
Peace, order and good governance
As they strapped skins to their planks, McGiven's group discussed why the permit system is successful.
To Goodrich, the program coordinator, it takes buy-in.

"The key is compliance from the user, and we have excellent compliance," he said. "That's due to trying to get the message out … that this is something that enables people to have these skiing opportunities."
That message has been heard by the Canadians who frequent the pass, including McGiven's group. Steve Fayina, one of her ski partners, said part of it has to do with how Canadians view their central government.
"You know how your Constitution is life, liberty and the pursuit of happiness? In our Constitution, it's POGG, peace, order and good governance," he said. "They set the rules. The rules are simple and easy to follow. Everybody should follow them."
That argument doesn't quite jibe with the American ethos about public lands, which generally trends toward a lack of restriction on recreation. But there is precedent for the U.S. Forest Service to regulate users.
Mount Whitney in California has a lottery system for climbing permits, and Mount Saint Helens in Washington state allows just 100 people a day above treeline during the peak summer climbing season. Though a closure system based on avalanche danger might be a new concept in the U.S., national forests regulate everything from outfitters and climbers to backcountry camping and trail closures.
Vidak, who was a longtime Jenny Lake climbing ranger and has skied Teton Pass countless times, said from a purely operational stance a permit system could be replicated in Wyoming, though he wasn't endorsing the idea.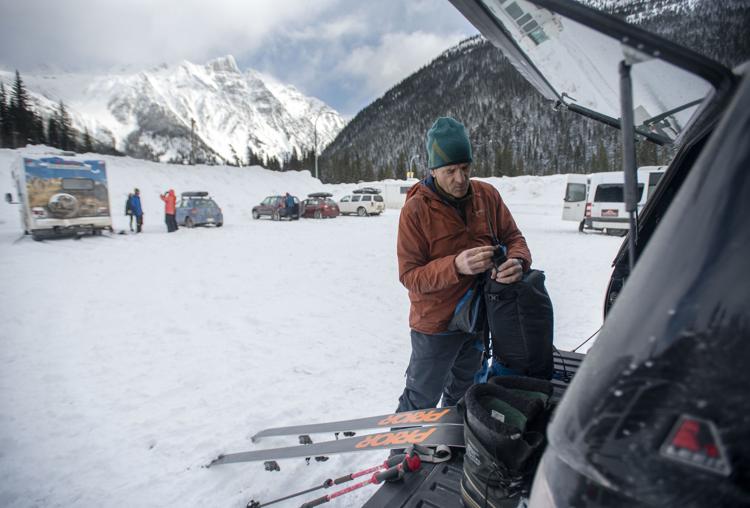 "If it can work at Rogers Pass, which has over a hundred paths that hit the highway, it would work at Teton Pass," he wrote. "The smaller scale of the terrain at Teton Pass, and smaller number of paths affecting the highway, should make it easier to implement."
Cronin, the WYDOT forecaster, and his colleague, John Fitzgerald, take the same view, though both were laconic about it.
"Yes," Cronin said when asked if he thought a permit system would work on Teton Pass.
"Yes," Fitzgerald replied to the same question.
The WYDOT forecasters said that at a minimum they would like to see an educational program or signs that tell skiers which slopes affect the road and how the WYDOT program works, but the Bridger-Teton National Forest would need to implement that because it manages the slopes above the road. They also said a restricted system like the one on Rogers Pass could work, given that the forest manages and enforces other types of closures and bans, like winter wildlife closures or campfire restrictions.
Bridger-Teton representatives have said that they would not have the staffing to manage a daily closure system without hiring more people.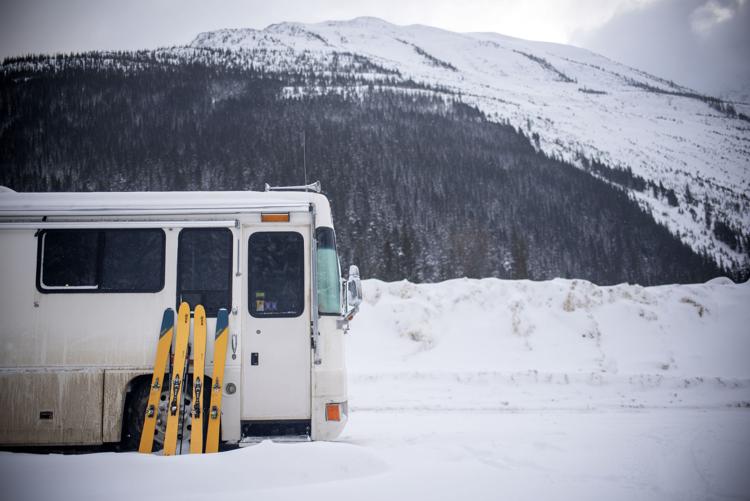 One of the reasons the Parks Canada permit system works is that the federal government controls both the avalanche operations and the permit compliance, unlike the situation on Teton Pass. That allows Goodrich to coordinate easily with the crews doing the bombing and the rangers who enforce the closures by skiing into the backcountry and checking permits.
When the Teton Backcountry Alliance surveyed skiers last year it didn't find that an overwhelming majority favored regulatory closures, with most of the support being for voluntary closures, a sort of honor system to not ski Twin Slides and Glory Bowl when avalanche danger is elevated. That reluctance to let the government regulate something skiers have had access to for decades could pose a roadblock to any future permit system.
On Rogers Pass, Goodrich and his team didn't face that problem, since their permit system allowed access to something that had never been available before. He guessed it was easier to give people access with limitations, rather than restrict a previously unfettered resource.
"It would need 'buy in' from the locals, a good education effort, enough enforcement of the system, and fines significant enough to deter violations," he wrote. "Change is always difficult, and I think locals would be skeptical of a permit system that took away some of the freedom of being able to go anytime, anywhere, to ski and ride up at Teton Pass."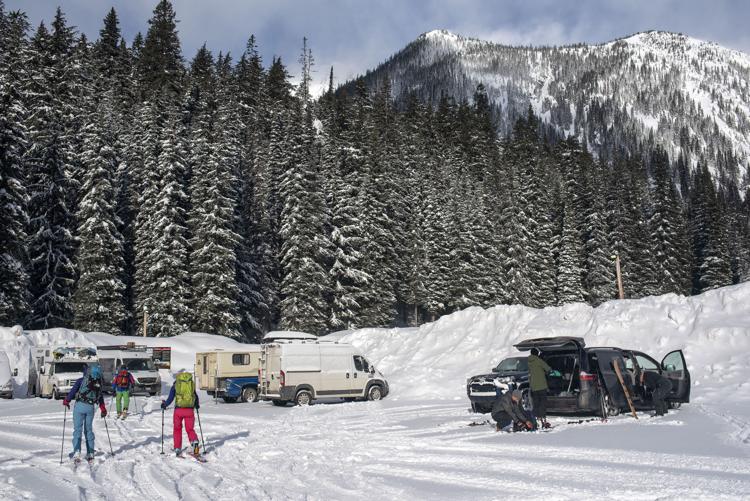 An avalanche, believed to be skier-triggered, barreled onto Highway 22 from Twin Slides, entombing a Jeep and forcing the driver to "swim" out…
ROGERS PASS, BRITISH COLUMBIA — The afternoon of March 4, 1910, was warm, by winter-in-Canada standards.