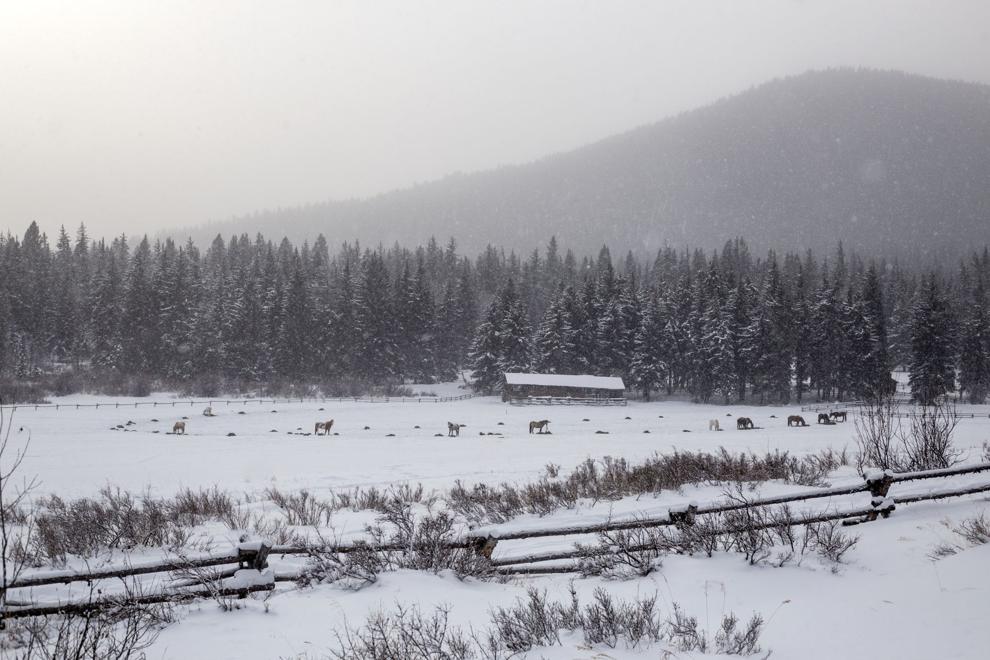 Editor's note — This is part two of a two-part series. The first installment, published in the March 3 edition of the News&Guide, examined how Wyoming's tax code motivates some landowners to continue raising livestock and growing hay to escape high property tax bills in Teton County.
A slew of letters from Teton County Assessor Melissa Shinkle landed in post office boxes in December alerting dude ranchers and large landowners that the way their property was valued and taxed was subject to change.
The problem, she explained, was that some of Teton County's approximately 240 properties historically considered agricultural should never have been eligible for the classification, which can offer big savings on tax bills. A county-wide audit of all those accounts initially found that more than 30 — about one in eight properties — did not satisfy standards codified in state statute, and they were likely to be removed and subject to regular property tax rates unless the landowners could present evidence of a legitimate agricultural operation.
"It's a battle, and it's hard," Shinkle told the News&Guide. "But I am truly trying to stop the overuse of people getting ag who don't deserve it and do not qualify."
Some cases are clear, she said. Residents were paying agricultural rates for years or decades, but they live in a place where haymaking and raising cattle isn't permitted.
"We have some homeowners who live up north who have been getting the ag designation, and their covenants clearly say they can't do ag," Shinkle said. "It's been abused."
Some Jackson Hole newcomers who have purchased land to keep horses are also seeing more scrutiny. Shinkle doesn't want to pick on recent transplants, she said, but she is seeing attempted abuses emerge from residents who have flocked to the valley over the past year.
"It is very frustrating for me to see that someone has come in, paid millions and millions of dollars for a piece of property and then turned around and expected to get this agricultural designation to lower their taxes," Shinkle said. "It's not fair."
"Let's face it," she said. "A lot of wealthy people are not moving here to figure out how to grow hay."
Historic, iconic Jackson Hole dude and guest ranches are another category of landowners that have enjoyed the perks of paying property taxes based on their reported agricultural output rather than the value of the land itself. A separate December letter from Shinkle went out to ranches like the Moosehead, Gros Ventre River, Darwin, Trail Creek, Lost Creek and Spotted Horse, and in the memo she quoted statute specifying that "dude ranch facilities" are explicitly "non-agricultural."
"Unfortunately, the application of this rule has been inconsistent to say the least," Shinkle wrote to dude ranchers. "While your property has been taxed as agricultural, similar operations were not, thus creating a great deal of inequity. As it is my duty to apply such rules uniformly and fairly, dude ranches will no longer qualify for agricultural value."
Five of those six dude and guest ranches declined or did not respond to interview requests. Similarly, other landowners subject to the change did not want to be included in this article. Many property owners are working with attorneys on what's proving to be a fluid, and sometimes contentious, process of revaluing their land. Property tax assessments have to be sent out by the fourth Monday in April, and in the meantime some residents and businesses are bracing for a fight to maintain agricultural status on some, or all, of their land.
If the status is lost, the tax increases could be substantial, a result of Teton County's sky-high real estate prices. Property taxes are typically predicated on the estimated value of the land itself, but when a tract is in agriculture the valuation is instead based on the land's output. So the bill reflects the value of livestock sent to slaughter, or hay sold off. Currently, the minimum sales the state requires to keep agricultural status is just $500 if hay, cattle or other products are sold directly, or $1,000 if the land is leased.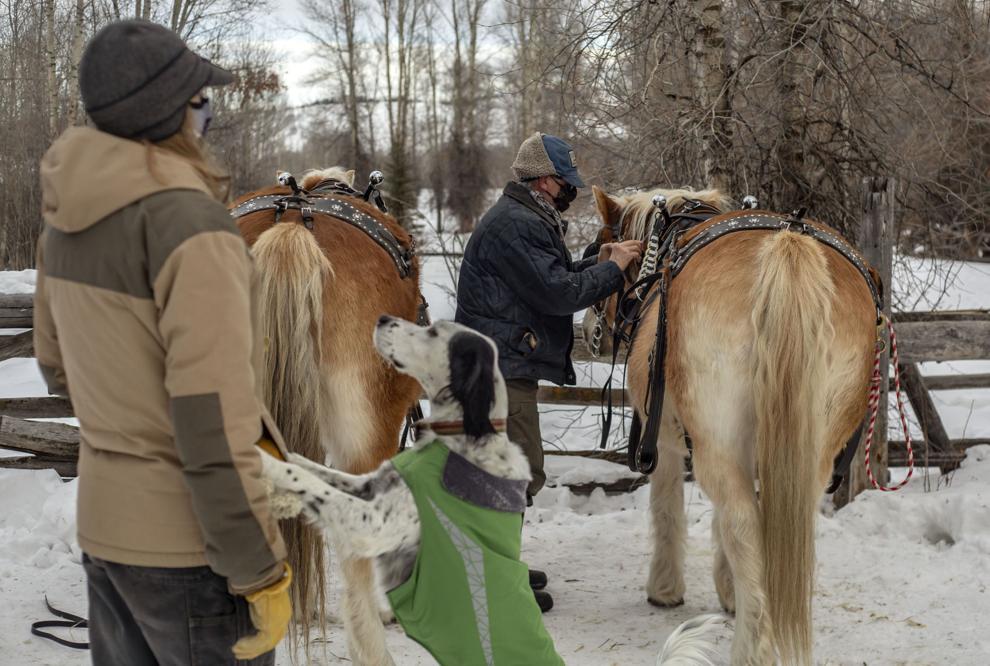 At the 120-acre Linn Ranch — a Snake River West Bank property that's maintaining its agricultural classification — the family estimates that their tax bill could jump from hundreds of dollars annually, potentially all the way up to six figures if they were to be reclassified.
Some of the properties that Shinkle is planning to transition out of agricultural status are located in places like Spring Gulch, where empty lots can fetch $4 million apiece. In some areas the tax classification will default to residential, but that's not always the case. One-of-a-kind guest ranches — like the Darwin or Moosehead, both inholdings surrounded by federal land — will be tricky to value.
"Many of them are in secluded locations," Shinkle said. "So I can't value them the same as I'd value a property on the Town Square. They rarely sell."
Still, some business owners worry that the added tax burden could put them out of business. Shinkle has heard as much in meetings with the owners of operations like Trail Creek Ranch, the rustic guest ranch and cross-country skiing destination at the base of Teton Pass that dates to the 1940s.
Shinkle recalled telling Trail Creek's owners, who declined an interview for this story, that she would not be "jacking your rates to that of a $30 million piece of property."
"And I can't anyway," she said. "It would be illegal for me to do that unless I have data to support it."
Instead, Shinkle is trying to gather enough financial data from dude and guest ranches so that she can justify taxing them based on their income rather than their land values. So far two ranches — Trail Creek and Lost Creek — have been willing to open up their books. But Shinkle said she needs data from more operations to get a big-picture understanding of Jackson Hole guest ranch economics to base her assessments on.
"It really is a good way to [value] any commercial property, not just dude ranches, but the problem is that a lot of commercial entities do not want to share their financial data," Shinkle said. "That's understandable, and there's nothing I can do to force them to surrender that."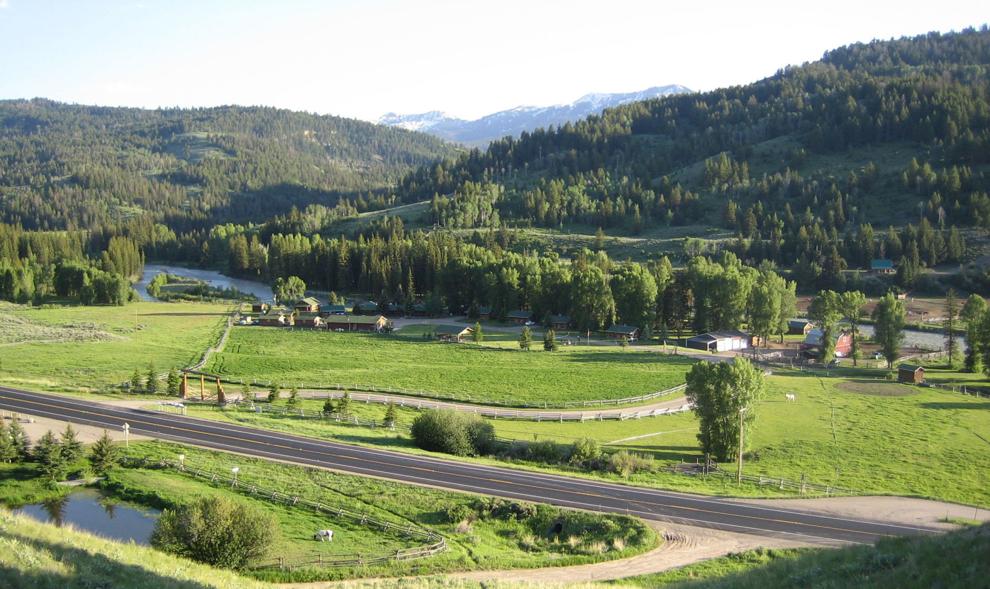 The Spotted Horse Ranch on the banks of the Hoback River is among the guest ranches waiting to learn their fate. Ranch manager and president Kevin Watkins oversees the 43-acre property proposed for reclassification. The land was homesteaded in 1918 and converted into a dude ranch in the 1940s.
"It would definitely be detrimental to us," Watkins said. "But I don't have any idea how much it'll be."
Watkins agrees the ranch's guest infrastructure, like cabins, should not qualify as agricultural. But hayfields cover the majority of the ranch where he grows feed for about 60 horses that pasture on the property. Some of that hay is cut and sold, and Spotted Horse also occasionally offloads horses, which brings in agricultural revenue that historically has been sufficient to maintain the tax-advantaged land classification.
"There's an agricultural component, and there's a dude ranching component," Watkins said.
Irrigating pastures, growing hay, and raising and occasionally selling horses is the nature of the business, he said, and will continue regardless.
Watkins has been in talks with other dude ranches and lawmakers, like Rep. Andy Schwartz, D-Teton, to try to determine what to do next. Clarity from the Legislature could help.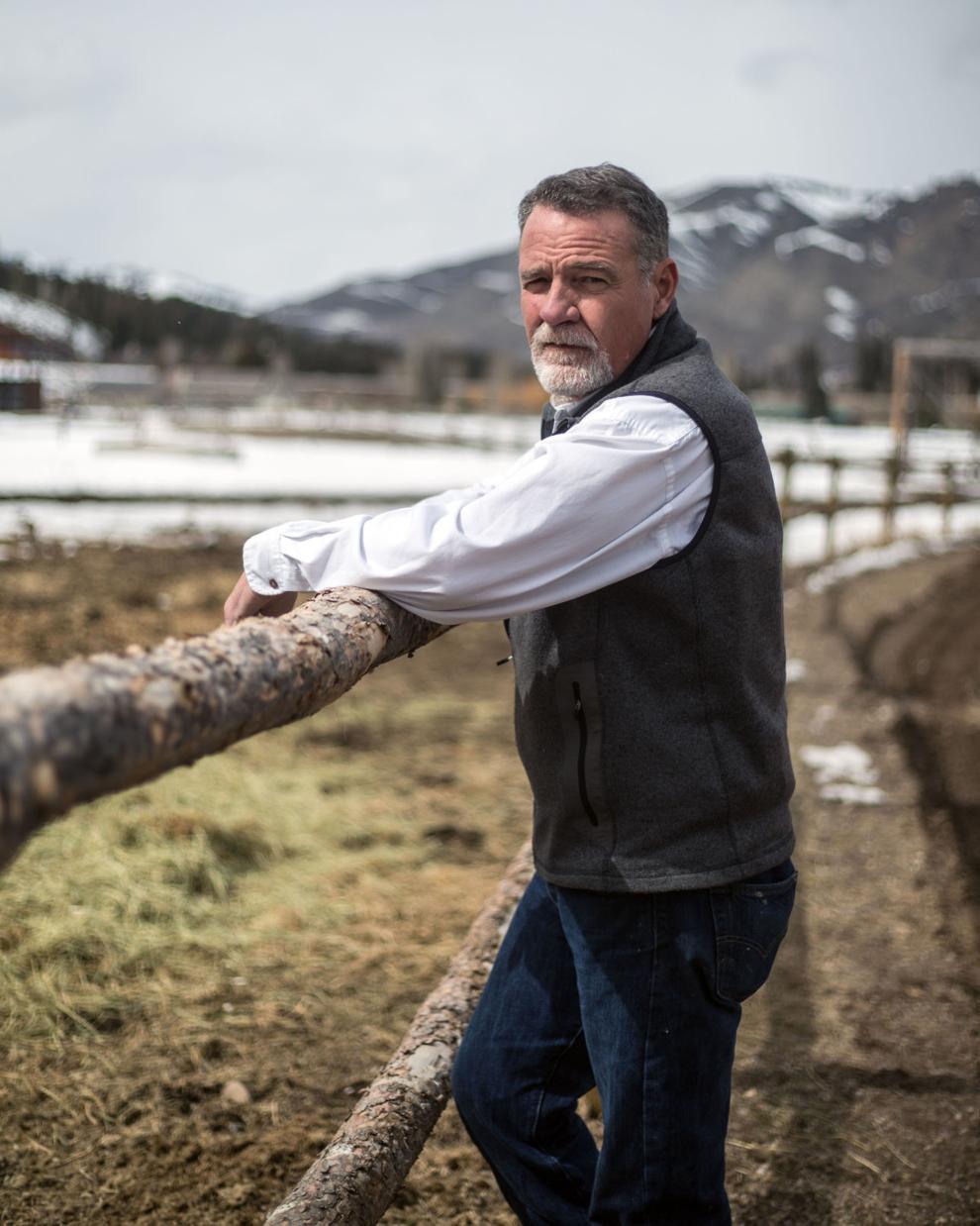 "This might be something that we have to take up with the state," Watkins said.
Teton County representatives have attempted to amend state law in the past so that dude ranching operations would qualify as agriculture. A decade ago, former state Reps. Keith Gingery and Leland Christensen introduced a bill that proposed classifying horses used for outfitting or dude ranching as an "agricultural product" if revenues exceeded $5,000, but the idea fizzled in a 7-to-1 vote before the bill got out of committee.
Shinkle's audit flagged Spotted Horse because it's a dude ranch. Agricultural receipts that were turned into the county last year, she said, also showed evidence for just a single horse sale — and it was sold to an employee.
"They may have a lot of horses, and they may sell a horse now and then, but that's not their business," Shinkle said. "Their business is outfitting and trail rides and that sort of thing. That's not ag."
There is a chance, Shinkle said, that Spotted Horse and other dude ranches will be able to "carve out" hayfields on their properties, maintaining the agricultural status on those portions so long as there's evidence the hay is being sold. Whether she'll be able to value the rest of the ranch property based on income, rather than land value, is also undecided.
"The dude ranches themselves, they're still kind of in limbo as to how their values will shake out," Shinkle said.
Once assessments are issued later this month, landowners will still have an opportunity to appeal the new valuation at the county level and then again before the Wyoming State Board of Equalization.
Until 2021, the Teton County Assessor's Office did little to ensure landowners were meeting the intent of state law other than verifying that they were hitting the minimum agricultural sales benchmarks. If they provided a receipt proving $500 in sales (or $1,000 if the land is leased), they were good.
Partly at the Wyoming Department of Revenue's urging, Shinkle and her staff decided they would administer the audit and take steps to ensure that agricultural output is commensurate with the size of the property. The tax code requires ranchers and haymakers to make the most of the land, and a study is even produced every year estimating average yields and valuations to guide assessors' estimates.
Disagreement between Wyoming residents and property tax assessors over what ought to qualify as agriculture extends well beyond Teton County.
"I'm small beans in Wyoming," Shinkle said. "The rest of the assessors in the state, they battle this constantly. This is the first year where we're saying, 'Hey, this is enough.' "
But Shinkle may be taking a harder line than some of her 22 county assessor counterparts.
In neighboring Sublette County, Deputy Assessor Kim Andrews requires that her agriculturally taxed accounts have an affidavit on file attesting to engaging in agriculture and hitting the minimum sales benchmarks. The only other requirement listed on the form is that the land classified is located outside of a platted subdivision. The affidavits need to be updated at least once every six years, and if it is current, the status is maintained, but that's about the extent of the county's administration.
"We're not pushing anyone off," Andrews said. "Teton County is just different, in so many ways."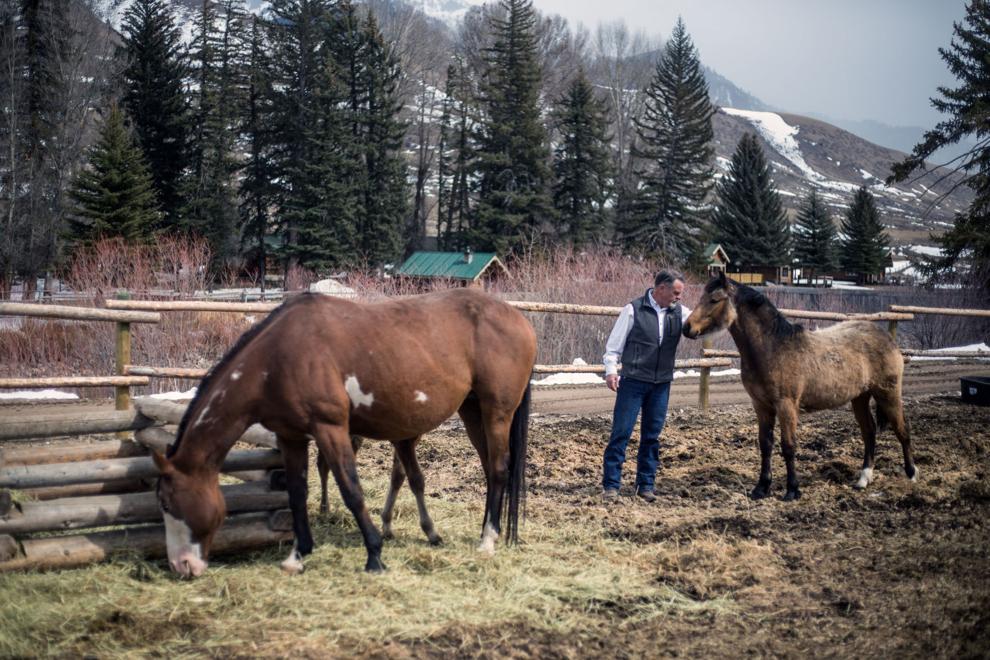 But opposite the Continental Divide in Fremont County, Assessor Tara Berg inherited an office that has provided strong oversight for 20 years. Other assessors, like in Washakie and Converse counties, she said, have taken a similarly scrupulous approach. Berg has long enforced the basic requirements of agricultural products being grown and sold with proceeds exceeding the state standards, but she also routinely tries to verify that the land is being cultivated or stocked to its maximum capability. That entails seeing the land firsthand or sending a field staffer out to do the same.
"You can tell when you drive up to a property if it's been grazed, or if it's been hayed or mowed," Berg said.
Perhaps 95% of Fremont County's agricultural tax accounts are "solid," she said, and those ranchers and farmers are clearly legitimate. But when landowners are not meeting the letter of the law, Berg takes steps to remove them.
"Above all else, we are to be fair and equal," Berg said. "If I'm going to give someone an agricultural classification based on production, they better be producing something because that's what the statute says."
Both Berg and Park County Assessor Pat Meyer remarked that they believe the current agricultural sales thresholds to qualify for the tax status are too low and that the low bar is potentially inviting abuse.
"For one thing, I want them to change the law," Meyer said. "If they're real farmers or real ranchers, put it to $10,000."
Meyer agreed with Shinkle's approach but also noted that his office lacks the bandwidth to audit all of Park County's agricultural tax accounts to crack down on those that potentially shouldn't be eligible. It would be a tough feat, he said, when cattle are on pastures just three months a year. Plus, the landscape is a patchwork of agricultural leases, and properties are changing hands.
Even in Park County, which is cheap relative to Teton, landowners have plenty of financial incentive to keep their agricultural status. One of the properties Meyer assesses is a 2,000-acre ranch that was recently purchased for $6 million. The owner leases it to a rancher, and that arrangement pays off. The property tax bill comes to $1,900, instead of $32,000, he said.
"You want to make sure you get those agricultural rates," Meyer said. "A lot of people will hire attorneys and everything else, and they'll figure out what they need to do — and they will do it."
Ultimately, he said, "It's pretty hard to police that."
"It's a battle, and it's hard. But I am truly trying to stop the overuse of people getting ag who don't deserve it and do not qualify." — Melissa Shinkle Teton County Assessor