A Republican Wyoming senator has introduced legislation in Congress seeking to reform the National Environmental Policy Act to speed up land management projects relating to fighting wildfires on public lands managed by the U.S. Forest Service.
Back in August, U.S. Sen. Cynthia Lummis brought forth the "Stop CATASTROPHES Act." That's an elaborate and politically charged acronym, standing for the, "Stop Causing Alarming Tree, Air, and Soil Trauma Resulting from Obstructive Progressives' and Hypocritical Environmentalists' Schemes Act." At its core, the legislation proposes to amend NEPA, which is considered a bedrock federal environmental law, so that thinning, burning, grazing and other projects as large as 10,000 acres can be authorized without time-consuming, though thorough, environmental assessments and environmental impact statements.
"This is a very, very targeted way to streamline NEPA for very limited areas, that we think would enhance the ability to control catastrophic wildfires," Lummis told the News&Guide.
Although the bill coalesces around the issue of fighting wildfires, it would also create a new "categorical exclusion" to NEPA for projects that generally "improve or restore" national forests.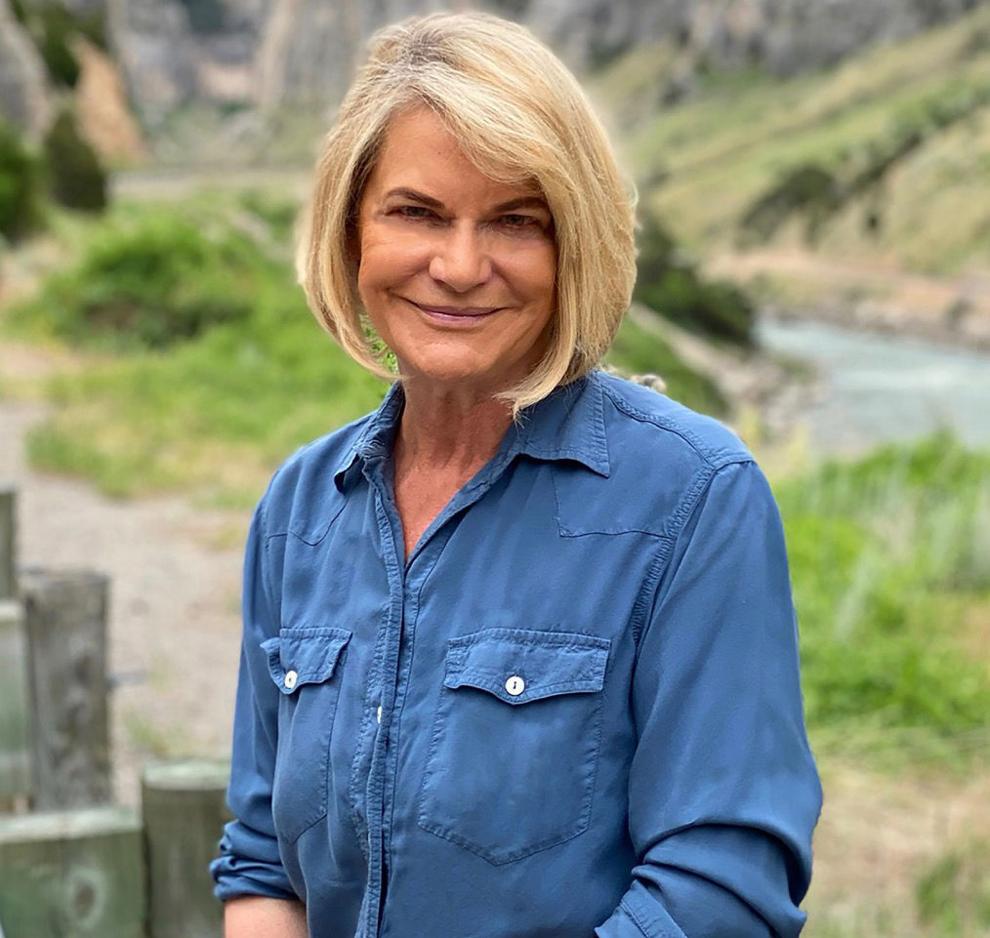 Eligible types of projects include removing certain types of trees and weeds through livestock grazing, prescribed fire and mechanical means, like chainsaws. Other land management changes that would fit the proposed exclusion include building new fire breaks, fence work, creating stock ponds, water catchments and erosion infrastructure, and conducting soil treatments, transplanting vegetation and using herbicides.
At least one Jackson Hole wildfire manager likes the sounds of the fast-tracked work the Stop CATASTROPHES Act proposes. Teton County Fire Marshal Kathy Clay, a former board member for the International Association for Wildland Fire, said that she's seen her federal counterparts stymied by the environmental laws that require them to press pause and carefully assess and vet their plans.
"They have a process that has definitely bound them," Clay said, "and I think that's what Cynthia [Lummis] has identified and is trying to help with."
Clay pointed out that the most important Forest Service lands for wildfire management are those nearest private property — the so-called wildland urban interface, where the costs of wildfire are highest.
As it's currently construed, Lummis' bill applies to all National Forest System land and not just areas abutting private lands. Only designated wilderness and some roadless areas are specifically exempted.
Lummis' effort to amend NEPA was previously introduced as part of a Resilient Federal Forests Act in the U.S. House. That larger bill was broken up into separate measures. The Stop CATASTROPHES Act has a companion bill in the U.S. House that's being shepherded by U.S. Rep. Dan Newhouse, a Washington state Republican.
The provocative title of the bill is a nod to advocacy groups that often sue on the grounds of suspected NEPA violations.
"The reason we want to put this in law is because environmental groups are constantly threatening the Forest Service with litigation," Lummis said. "We're trying to provide the legal framework for fire mitigation."
Major reforms to the National Environmental Policy Act during the Trump Administration were made via the federal rulemaking process. The Biden Administration has since proposed restoring portions of the watershed environmental law. Altering NEPA via lawmaking and not rulemaking would give amendments more permanence.
One Wyoming conservationist who watchdogs federal land managers like the Bridger-Teton National Forest said that he's witnessed a significant long-term decrease in the role of the National Environmental Policy Act.
"Everyone sort of thinks, 'Oh yeah, it's one of our bedrock environmental statutes,' " said Jonathan Ratner, Western Watersheds Project's director for Wyoming, Colorado and Utah. "But it is non-operational. It's gone, and it's been so cut up that it's been rendered essentially meaningless for 90% of federal actions."
"It's already dead, so why does she need to kill it?" Ratner added. "NEPA is like the wolf or grizzly bear. It's one of these issues that right-wing individuals have, where they feel it has to be completely destroyed for psychological purposes."
As for the bill's moniker, Lummis said she couldn't take credit. The inventiveness, which gave Ratner a chuckle, came from Rep. Newhouse, who introduced companion legislation in the U.S. House of Representatives.
"To be able to turn the word catastrophes into an acronym requires a tremendous amount of talent, time and perhaps a bottle of wine or six pack of beer," Lummis said.
The legislation tracking website GovTrack.us gives the Stop CATASTROPHES Act just a 3% chance of being enacted into law. Lummis agreed that its immediate chances aren't good, and she predicted that the bill wouldn't get a hearing in either the House or Senate this year.