Jackson Hole firefighter Sam Stein is trading in his warm bed for body armor and shipping out to Ukraine.
"There was an attack on a maternity hospital," Stein said. "It's just disgusting to watch, and I'm sleeping in my warm bed and I thought, 'What am I doing here? There's no reason to be sitting here.'"
The 28-year-old Jackson Hole Fire/EMS member signed on to join 11 other firefighters — nine from the U.S., one from Germany and one from Australia — for a two-week aid mission called Task Force Joint Guardian. The team will deliver donated firefighting equipment, train Ukranians on its proper use and assist with responding to fire calls and caring for the wounded.
Californian Eric Hille, an Army veteran and engineer with the San Miguel Fire Department, organized the all-volunteer relief mission to Ukraine, where Russia's invasion is exacting a devastating toll on civilians. Hille's call for qualified volunteers was posted on a news website, which then got passed around social media, where a friend forwarded it to Stein.
"So I sent Eric my resume about 30 days ago," Stein said.
Stein has asked that his departure date be kept private for security reasons but confirmed the team expects to leave in early April. They will be flying into Poland for the operation.
"Everyone is donating equipment, but getting it in the country is actually really difficult," Stein said. "People donate gear and then you don't hear what happens to it. Our goal is to hand deliver that equipment."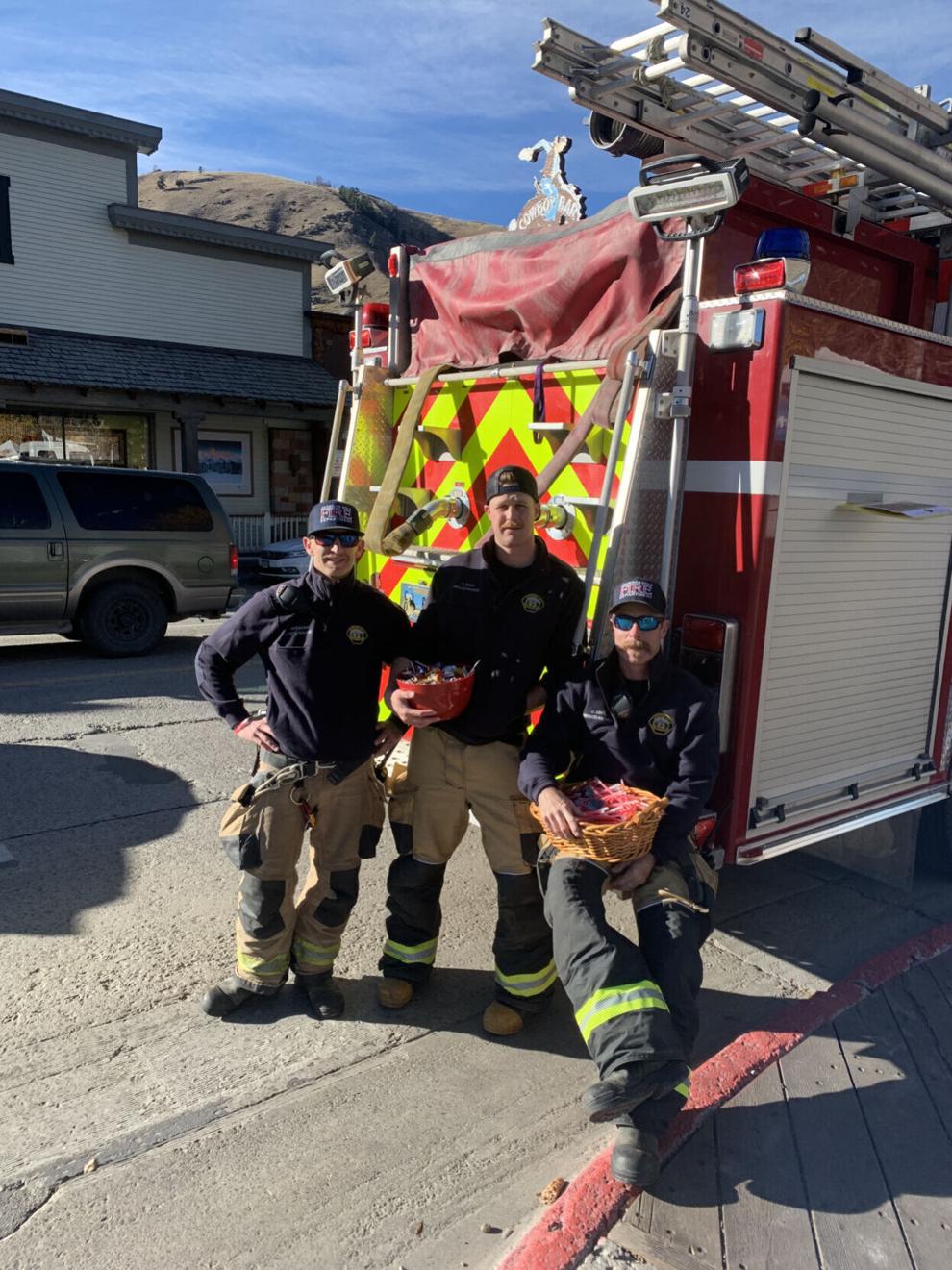 The equipment Stein will be delivering includes medical supplies, extrication equipment such as steel-cutting tools and lifting beams, as well as struts to help stabilize collapsed structures for search and rescue missions.
"The [Ukrainian firefighters] are running all these calls with no break," Stein said. "Because this is all U.S. gear, we'll be training them and helping them get used to it. We'll also be going on calls with them."
Urban search and rescue also will be a key piece of Stein's role, responding to bombings and completing body recovery from collapsed buildings.
Notwithstanding the ballistic gear and body armor that the volunteers purchased for their own protection, all of the supplies have been donated.
"We've gotten over $300,000 in donated equipment so far," Stein said. "We received a large number of new equipment donations from companies like Paratech and Holmatro."
Private donors also have been especially generous. One wealthy individual is flying half the team members and their gear out on his private plane.
Funds to pay for transport to Ukraine from Poland will be significant. The group has budgeted $1,000 in fuel costs.
Stein, a Chicago native, has lived in Wyoming for six years. About three years ago he was hired at Jackson Hole Fire/EMS and works out of Station 1 as a full-time firefighter and medic.
Stein will be leaving earlier than the others to make sure the gear is loaded onto the plane correctly. He is part of only the first wave of firefighters Hille is hoping to send to Ukraine.
Stein is quick to warn against what he calls "Rescue Randys" who might do more harm than good.
"A lot of people are going there with unclear intentions," Stein said. "'Rescue Randys who don't have the skill set and are posting on social media where they're going."
Stein said he won't be putting anything on social media and cautions others on the ground to do the same.
"Russians are tracking social media posts to locate recruitment bases," Stein said. "Potentially kidnapping foreign agents would be a strong bargaining chip."
When speaking about the mission, there is one specific moment Stein is looking forward to most.
"Seeing the faces of the Ukrainian firefighters when we show up with gear and supplies and expertise they have been so short on," Stein said. "Knowing that they're not alone will hopefully improve their spirits and make a difference for the public safety workers who have been so gutted by the conflict."
Balloons in a bomb shelter
Inez Brunson has a direct line from Jackson to the bomb shelters in Kyiv: Her family is sheltered there.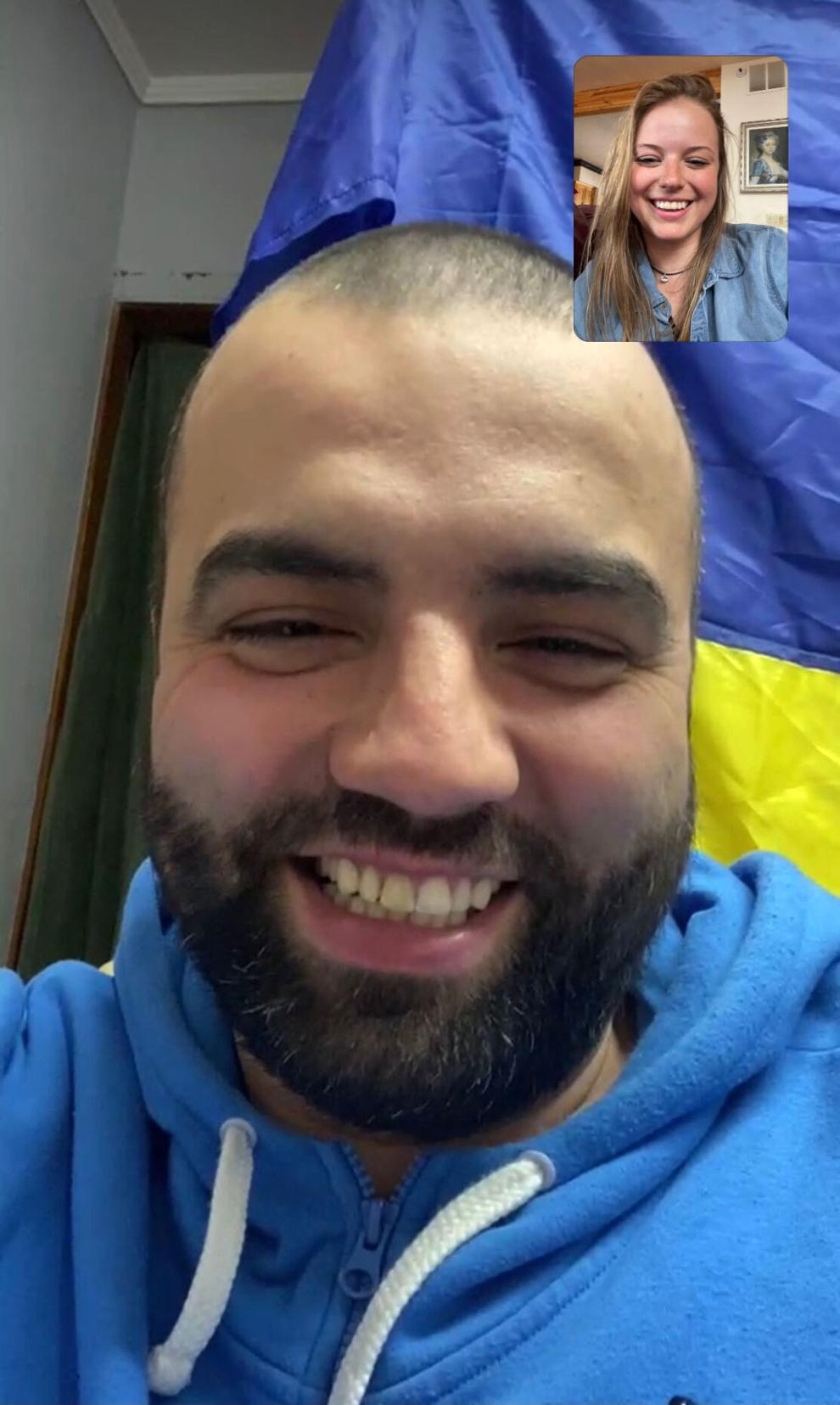 Since Brunson, 24, last spoke to the News&Guide during a Town Square protest against Russia's invasion of Ukraine, her relatives have celebrated two birthdays from the relative safety of their apartment building's basement. Her aunt, Svetlana Azizova, turned 64. Cousin Ella Yorovai celebrated her 40th with balloons and cake.
"They're trying their best to make it as normal as possible," said Brunson, who FaceTimes her cousins frequently and clings to updates on social media.
"By the grace of God they can still use their phones," she said.
Brunson also calls a cousin living just outside the capital, whose wife and two young children she helped escape in a rental car. Continued fundraising, which Brunson spearheaded and drew many donations from Jackson Hole, allowed the family to buy a used car in Poland, which helps them make the 6-mile trek to the grocery store from their temporary abode.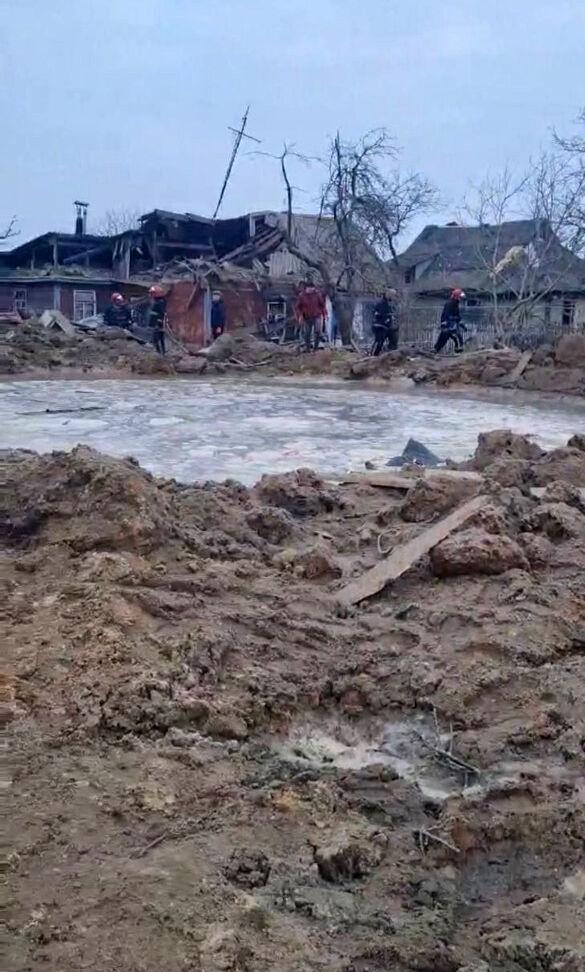 By a rotten stroke of luck, a tree collapsed on the electrical system of the building where they are staying, Brunson said, stranding her family without power and hot water.
"As if their life could not be harder," Brunson said, laughing through the strain of her anxiety. She and her mother, Olga, both massage therapists in Jackson, are trying to carry on with their daily routines while praying for their family members under siege.
They wear shirts with the Ukrainian flag in solidarity and to spread awareness.
"It makes me feel better about going through my day-to-day life, because it's very much so a part of me and a part of what's going on," Brunson said. "At least people look at my shirt and they're like, 'Oh s--t, right, Ukraine.'"
While much of the world has moved on from images of Ukrainians sheltered in metro stations, the Russian bombardment hasn't ceased.
"Although there has been talk about fighting dying down around the capital, my family and their friends are experiencing quite the opposite," Brunson said March 31. "The bombing and fighting there has been the worst since the war began."
Brunson's family hasn't been able to leave their apartment complex; there's an unspoken curfew every evening.
Her aunt, Azizova, recently started going back upstairs to their apartment because she was getting sick from the basement air. In their unit they have three stocked refrigerators, which they share with a family they took under their wing, and cages full of rescued parrots that neighbors left behind.
"The bird noises bring a sense of calm to the home in between air raid sirens," Brunson said. "I think that's also part of the way that they feel as though they have more control over the situation because they're able to help these other living creatures that are now like animals of war."
After landing in Warsaw and crossing the border into Ukraine with an ambulance full of donated supplies including old Jackson Hole ski patrol jackets, David Craig is now waking up daily to the sound of gunfire in Kyiv.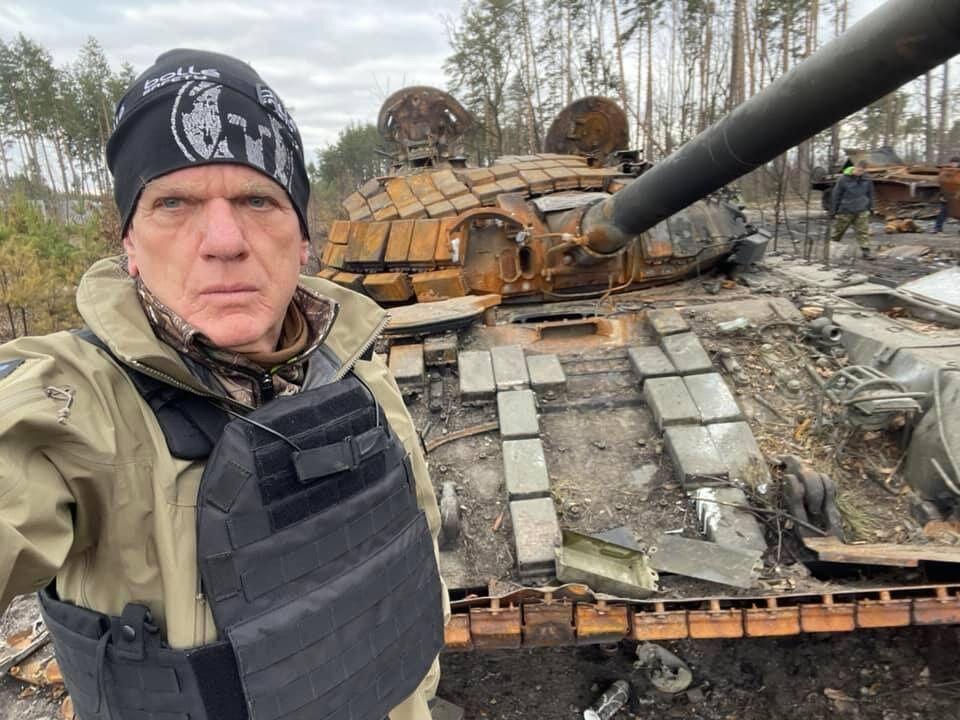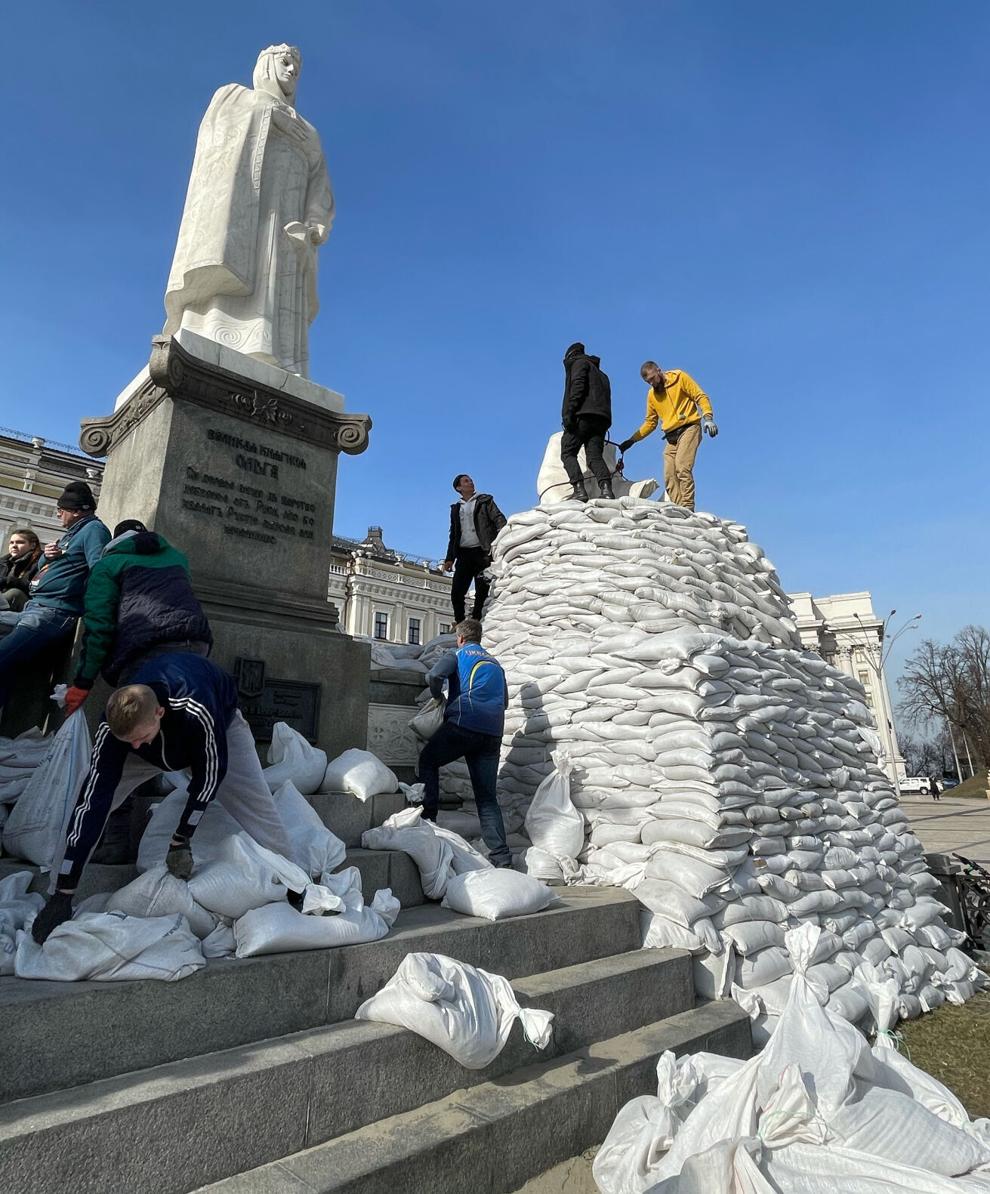 "You're only seeing half of it," the 64-year-old Jackson resident said of war atrocities in Ukraine. "There's absolutely no morals. ... They just basically killed everything in sight."
Craig's co-pilot for the ambulance was an American surgeon. His host, Alexi Vovk, is a fellow Spartan athlete who brought the popular obstacle course franchise to Ukraine. Through an eclectic global community of athletes, Craig is continuing to raise funds and deliver supplies from warehouses in Poland to shattered Ukrainian cities.
This week he's headed into Bucha, where images of brutal murders sparked "global revulsion and accusations of war crimes" against Russia, the Associated Press reported Tuesday.
Craig has a slightly more personal connection, having worked with Alina Sheikova, a Ukrainian living in Jackson, to gather donations before his departure. Sheikova lived in Bucha from age 10 to 23 and still has friends and family members in the region.
One of her childhood friends, a humanitarian volunteer, was killed by Russians in the recent attacks, she said.
"He was just helping people who were hiding, who couldn't get a supplies," Sheikova said. "And they just stopped him, got him out of the car and just shot him dead. For no reason. He has two kids and a wife. ... I still can't believe that he's gone."
Sheikova was inspired by Craig's bravery and action, especially as she watches helplessly from the U.S.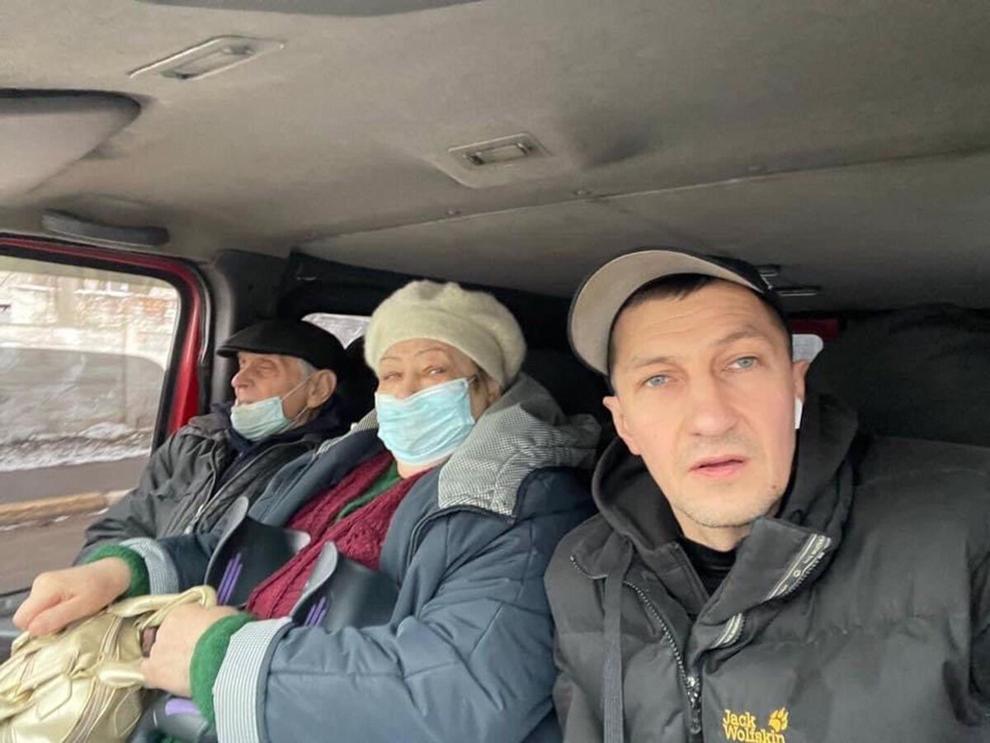 "If I could, I would rather be there," Sheikova said.
When he first got into the country, Craig heard medical gloves were needed, so he packed another ambulance with 12,500 pairs, purchased through his online fundraiser. During his time in the city he has shored up statues and helped outfit pickup trucks with machine guns. Currently he's working with veterans to order camouflage suits and military goggles.
"I want to give what I can give to these people," he said Monday over FaceTime. "I don't plan on leaving until the war is over," he said.