Speechwriter Bob Grady still remembers a line he crafted for former President George H.W. Bush during a 1988 campaign boat ride.
The then-presidential candidate had recently been mocked for his description of trouble — "deep doo-doo" — with critics saying the wording paid homage to his preppy lineage. But Grady found a way to sneak the phrase into another speech, this time with a positive spin.
He was researching sewage, a topic of heated discussion between Bush and his rival, Democrat Michael Dukakis, and he calculated that the greater Boston area would be covered with 17 feet of the sludge if the material were rerouted from where it was being dumped in Boston Harbor.
"So we put that line in, that calculation, and we said, 'Talk about deep doo-doo,'" Grady said.
Grady, who had a close relationship with Bush over the years, took a red-eye flight to Washington D.C., on Monday night to attend the former president's funeral service Wednesday. Bush, the 41st president of the United States, died Friday at the age of 94.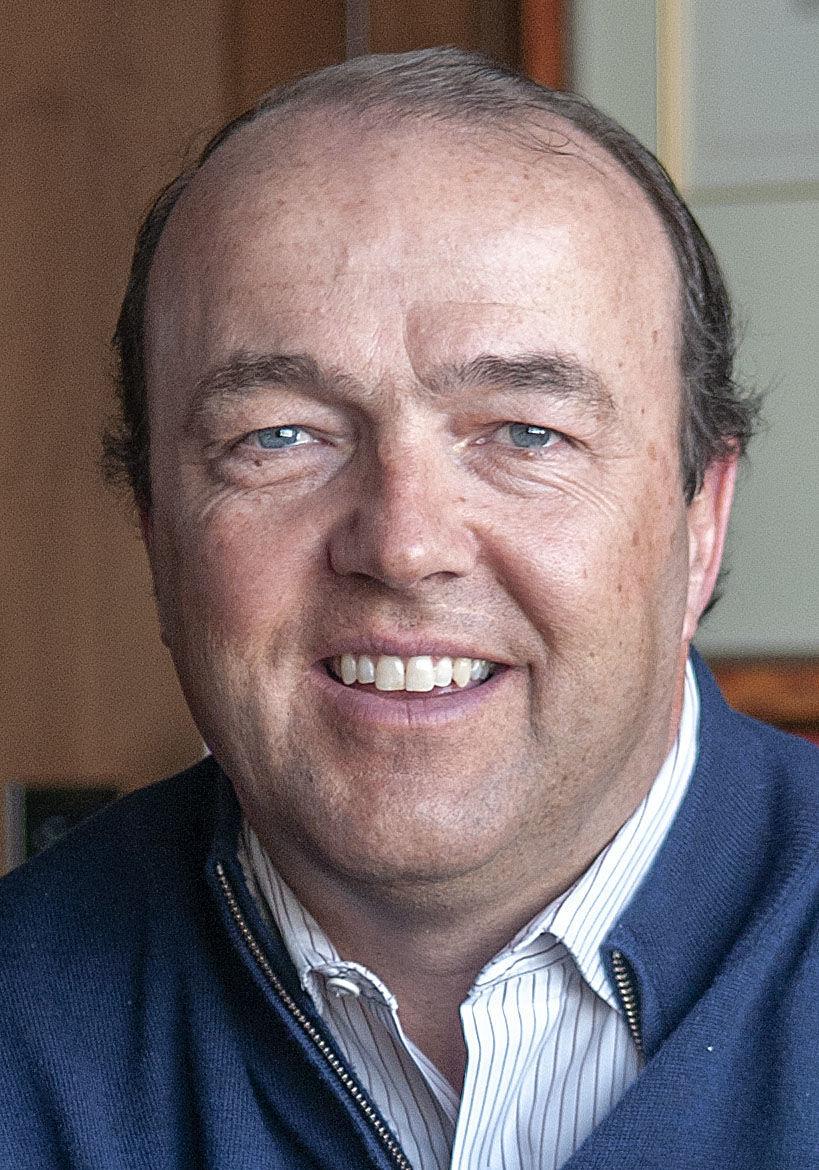 Grady remembers him as someone committed to serving others.
"He was just trying to make the world a better place," Grady said. "That was the guiding spirit of his life."
Grady, a political speechwriter turned Silicon Valley venture capitalist and decadelong Teton County resident, said his time working for Bush on the campaign trail and in the Oval Office was "an honor."
"He probably will go down as the greatest one-term president in the history of the United States," Grady said.
Bush had a saying, Grady recalled, that "any definition of a successful life must include service for others."
"I believe it," he said. "I think that's what it's about. In whatever way you can, with whatever skills you have, serving others and trying to leave the world a better place than you found it. I hope we all try to do that every day. That's what motivates me."
The path that led him to Bush
Once voted Newsweek's "one of three 30-somethings to watch" alongside Condoleezza Rice (who went on to be secretary of state) and Robert Zoellick (who went on to be the president of the World Bank), Grady never planned to go into politics. He wanted to major in physics at Harvard University.
"My dad said, 'You know, major in physics and you'll spend your whole life in a lab. You'll never meet any girls. It'll be terrible,'" Grady said.
He promptly studied history instead and became the editor of The Harvard Crimson, which helped him learn to write quickly. After graduation, he worked as a legislative assistant and then chief of staff for New Jersey Congresswoman Millicent Fenwick before becoming the communications director for former New Jersey Gov. Thomas Kean during a decisive race.
Bush, then vice president for President Ronald Reagan, took note.
"He called me up and said, 'Bob, I'm running for president. I want you to come up here and do for me what you did for Tommy Kean in New Jersey — he called him Tommy Kean. So I said, 'OK,' and I did that."
Grady took a brief hiatus from the capital to obtain his MBA at Stanford Business School. But he was never far from politics.
"One of the ways I had beer money and paid my way through business school was I used to write speeches for the vice president," he said.
He wrote the first speech Bush gave to a joint session of the U.S. Congress on Feb. 9, 1989. It was called "Building A Better America," and Grady worked all night on it. During the delivery, he sat with Barbara Bush in the family box.
Working for the White House, Grady said, impacted him when he was a young man.
"It's an honor to serve in the White House and have the chance to do things that matter and to make policy changes that you hope will help people," he said. "That's a very heavy experience."
Grady rattled off numerous accomplishments that Bush helped negotiate into passage, including the Clean Air Act amendments of 1990.
"He said he was going to be an environmentalist and work hard in a balanced way to improve our environment while managing costs," Grady said. "He made good on his word and proposed that as soon as he got into office."
Grady said Bush's reputation for numerous foreign policy accomplishments during a tumultuous time were well deserved.
"Obviously he had a very steady hand at a precarious time for the United States, which was the breakup of the Soviet Union and the fall of the Soviet bloc in Eastern Europe," he said. "He managed that unbelievably well. … He really should be thought of as the father of the reunification, the father of modern Germany."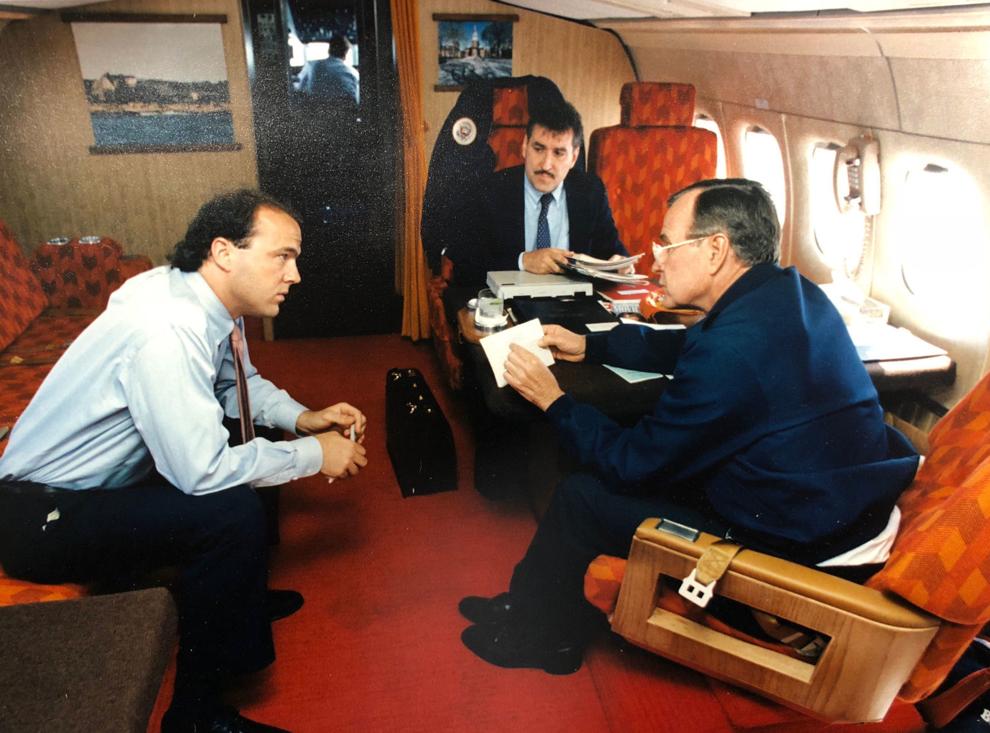 Bush is also known for decisions like leading the U.S. into the Gulf War and invading Kuwait in 1991. Some blame him for not ousting Saddam Hussein.
After Bush lost his re-election campaign in 1992 Grady moved to Silicon Valley, working his way through a variety of investment banking, venture-capital and private-equity positions in the technology industry. Eventually he and his wife, Colleen, a Jacksonite with roots in the valley, moved to Wyoming full time.
"Wyoming is just a great place to raise your kids," Grady said. "And since then, I've gone to much more important roles than presidential speech writing or backing software companies."
He referred to his roles as a father and as a youth hockey, baseball and lacrosse coach. You also might know him as a partner at Gryphon Investors or from his leadership roles at the Jackson Hole Land Trust, Jackson Hole Mountain Resort, the St. John's Hospital Foundation, the Community Foundation of Jackson Hole and the Wyoming Business Alliance.
He also continued in politics, working for former President George W. Bush, former California Gov. Arnold Schwarzenegger, former New Jersey Gov. Chris Christie and Wyoming Gov. Matt Mead.
"I remember being at some hockey tournament somewhere and everybody goes to bed," Grady said. "I'm down there in the lobby of the Hampton Inn writing this speech for Governor Christie, and the next morning at 7 a.m. everybody comes down for their coffee, and I'm still there finishing this speech."
Although Grady is more of a hockey dad than a politico nowadays, he looks back on his time working for Bush with fondness.
"It's fun to be on a national presidential campaign," he said. "And to win, as we did in 1988, that is the experience of a lifetime."