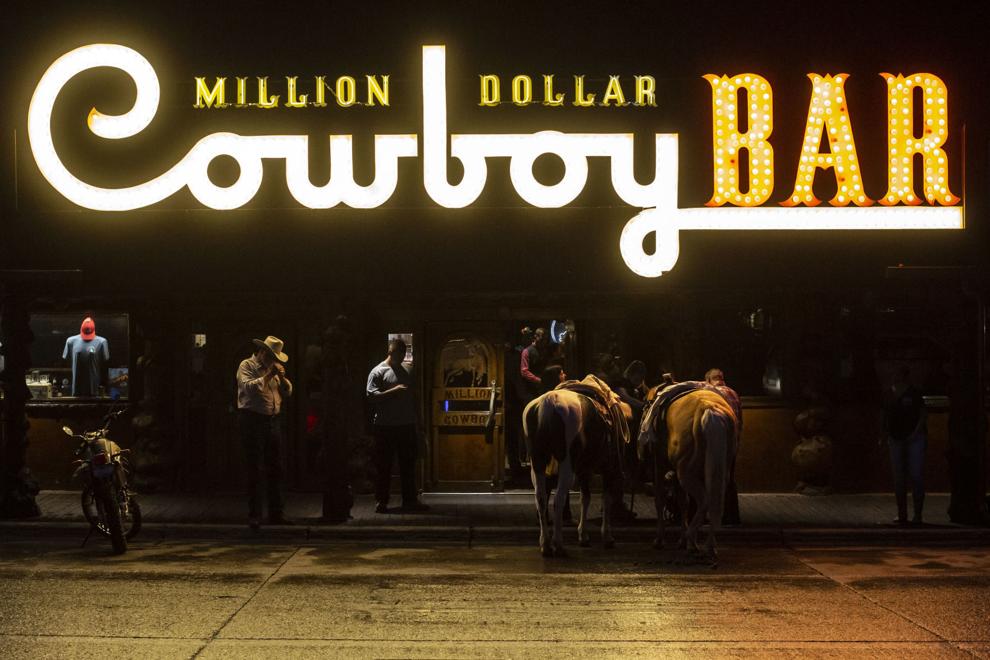 For the past decade Jay Pickett fulfilled audiences' cowboy fantasies with the Western films he produced and starred in.
But he died July 30 after having a heart attack while on set in Idaho for his new movie, "Treasure Valley." He was 60.
Now friend and riding partner Jim Heffel is carrying on the actor's legacy. Heffel's horses were tied up outside the Million Dollar Cowboy Bar last week, greeting tourists who came to experience the last of the Wild West.
As visitors curiously petted his steeds, Trigger and Shimmer, Heffel recalled his first memory of the bar.
"When I was 10 years old I came here and saw a cowboy walk out of here, get on a horse and ride right across town," Heffel said. "And from that day I started riding horses. I thought it was the coolest thing ever."
That decision would take him to the Roy Rogers Double R Bar Ranch in California and eventually to movie sets with Pickett, an actor and Idaho native famous for his roles on "Days of Our Lives" and "General Hospital."
When Pickett started producing Westerns, Heffel supplied the horses. Soon Heffel was riding alongside the Hollywood star and occasionally doing his own stunts.
"We'll shoot you off your horse," they'd say. "We'll throw you through a window," and Heffel would happily oblige.
Through the fun the two men, both nearing 60, formed a bond.
"He's like a brother to me," Heffel said.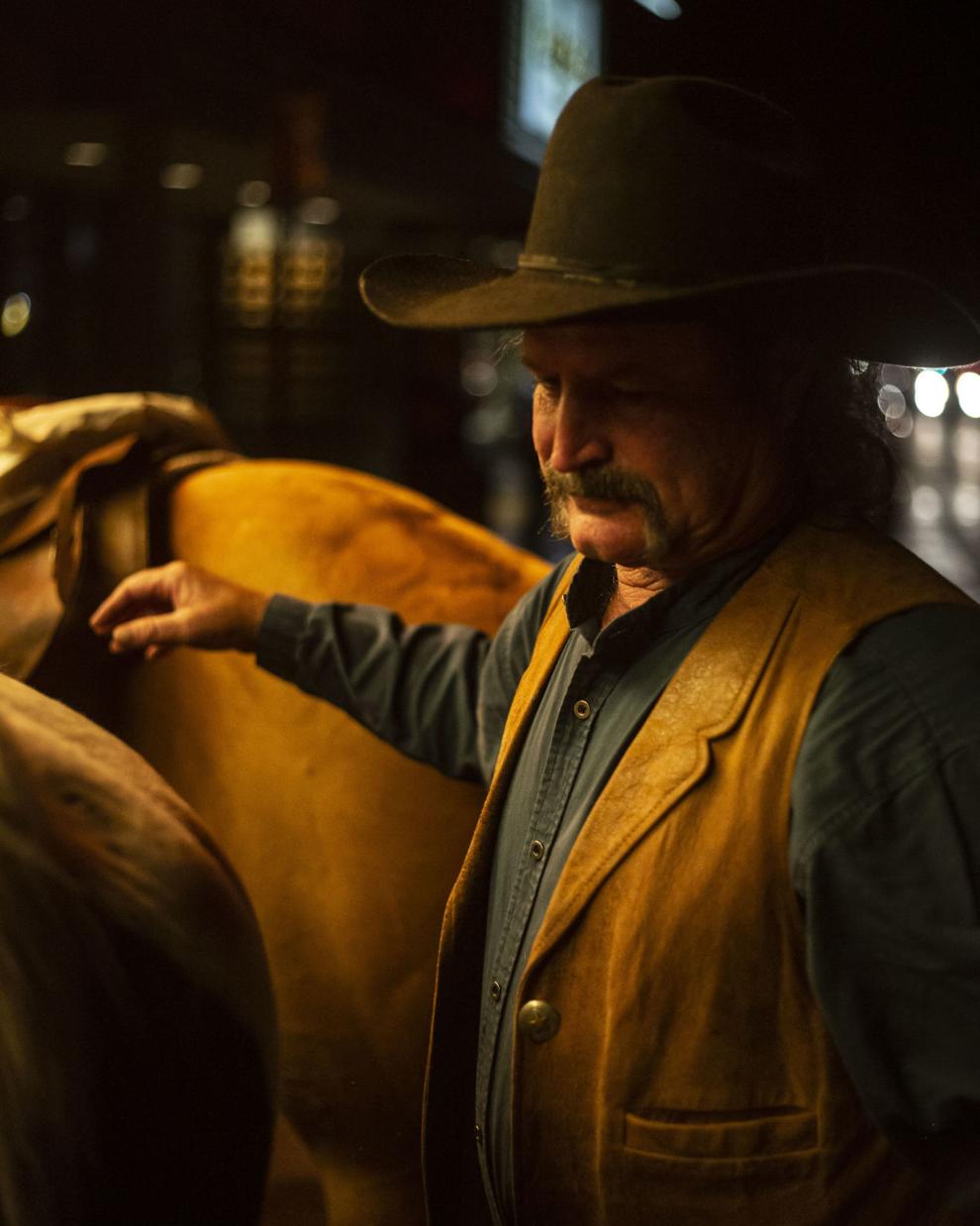 They were just one week into filming "Treasure Valley" when Pickett keeled over on his horse. The cast and crew performed CPR for 45 minutes, but they couldn't will the actor's heart back to life.
Heffel was holding Pickett's hand when he died.
"He went out like a true cowboy," Heffel said. "I've never seen anything like it. No pain, in his home state of Idaho, doing a movie he wrote."
Pickett grew up going to rodeos in Caldwell, Idaho, which catapulted his brother, Dee Pickett, to the Rodeo Hall of Fame as a two-time world champion cowboy. Jay was talented in the saddle too, but he made a name for himself through TV.
First he starred as Dr. Chip Lakin in "Days of Our Lives," then as Frank Scanlon in "Port Charles." In 2007 he became Detective David Harper on ABC's "General Hospital."
He wrote, produced and starred in his first Western, "Soda Springs," in 2011.
Through the small towns and rural iconography, Pickett was able to return to his roots. When he died they were filming a steer roping scene in Oreana, just an hour south of his hometown.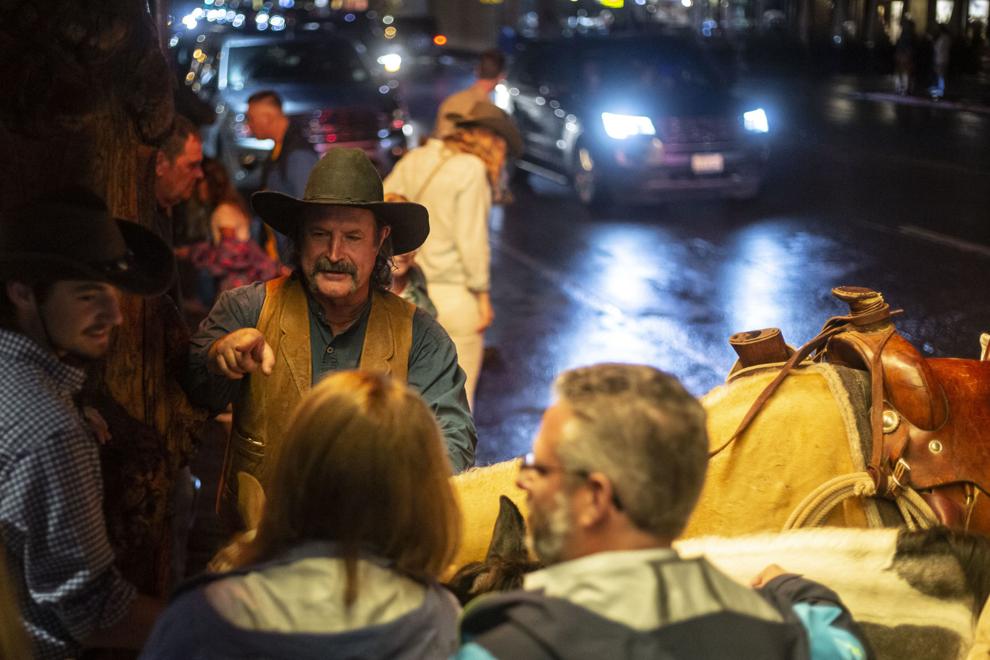 Travis Mills, the director of "Treasure Valley," told The New York Times the future of the film is still uncertain. He's considering turning the footage into a video tribute to the actor.
In the meantime Heffel has set out on his own tribute. He plans to ride Shimmer into Sturgis, South Dakota, for its annual motorcycle rally. It was a tradition he used to share with Pickett.
Still rattled by his friend's death, Heffel isn't exactly sure how he'll find his way home to California, but he hopes that by riding through the Wild West he'll connect with some of the cowboy spirit that made Pickett so special.
"It was really good working with him," Heffel said.
"Nicest guy in the world."