Amidst national fervor surrounding Rep. Liz Cheney's ouster from House leadership, GOP leaders in her home county have been intentionally quiet about her removal, choosing instead to focus on local issues, where they feel they have more power to effect change.
To that end, Teton County Republicans have expanded their guiding principles from three to six, broadening a platform agreed on in 2015 to include: respect and protection of constitutional rights, fiscal responsibility and transparency, economic vibrancy, respect for Teton County's heritage, quality of life, and conservation and responsible stewardship of our land and natural resources.
Local GOP leadership described the approach as a way to block out the noise of unease in the national Republican party and focus instead on Teton County matters.
"We're not going to be a group that is anti-Trumpers, and we're not going to be a group that's for-Trumpers, we're going to be a group that is for the Republican principles and parties," said Mary Martin, chair of the Teton County GOP.
The values were agreed upon at a May 8 retreat by the executive committee of the Teton County GOP. Former chairman and current Vice Chairman Alex Muromcew said the new list was the result of a brainstorming session, held in an effort to make sure the party's stated values reflect the current sentiments of its members. The executives plan to present their updated list at a central committee meeting next month.
While Martin was a driving force behind the revised list, she said, "this isn't going to be the Mary Martin horse and pony show. I can't do all that needs to get done.
"I'm hoping that people who are saying they want to be more engaged, who are saying that the party isn't doing enough, will come to the table and become involved."
A "big tent" advocate, Martin said she's open to having tough policy conversations and trying to keep the door open to all sorts of Republicans. At the same time, having a set of principles became more important to her as she saw division spreading in the party.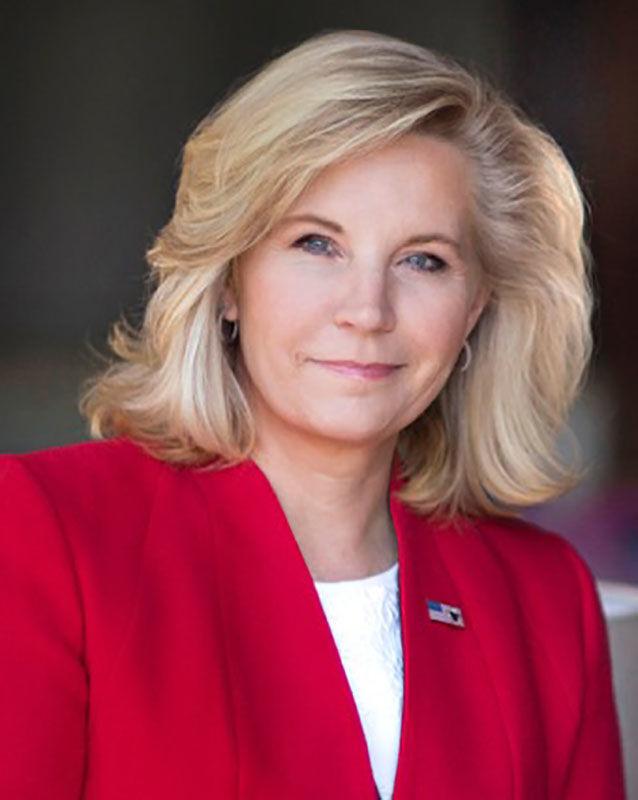 Martin described having dinner with Republicans who exonerated Cheney and breakfast with those condemning Wyoming's lone voice in the U.S. House of Representatives, who lives in Wilson. As county chair, Martin said she's tried to balance both sides, all while steering the focus back to local issues.
Diving more into the specifics of each value, Martin explained supporting the constitution backs amendments like freedom of speech and the right to bear arms. Quality of life means "we want to have a community not be a resort." And honoring this county's heritage represents the agricultural background, the dude ranch and the rodeo, Martin said, and a lifestyle of recreational pursuits thanks to access to public lands.
The updated list expands on a set of three guiding pillars — private sector solutions, habitat conservation, and "respect and compassion for individual choices" — which were established about six years ago, according to former Teton County Commissioner and ConservAmerica board member Paul Vogelheim.
He recalled how that original list earned Teton County Republicans threats of censorship from the state party, specifically for the final sentiment, which he took to encompass a broad range of individual choices, ranging from gun ownership to same sex marriages.
While in line with the constitutional protections, Vogelheim said, "the state made it very clear that that was not acceptable."
Now, that pillar has been replaced by the constitutional rights and quality of life values, which Martin said "weren't meant to be intentionally broad."
It remains to be seen how forcefully the new principles will be implemented. The newly-appointed chair doesn't want everyone to follow her whim: "They don't have to be puppets and march to my direction."
But at the same time, she's hopeful the values will help guide policy conversations in a positive direction. Lately, it's been all Martin can do to try divert attention away from Cheney's ouster. The Wyoming Congresswoman was removed from her leadership position for her public criticism of former President Donald Trump's false claim that the 2020 election was stolen.
Martin got several calls from national news outlets but said she didn't give them much. From her perspective, Teton County Republicans didn't have much sway in that decision so she'd rather focus on issues where she can have an impact.
"We are one piece of a 23-part puzzle," she said, referring to the different counties in Wyoming. "So Liz Cheney's future really depends on the state, not Teton County."
Muromcew took a stronger stance on Cheney's removal from her House post, saying, "I think it's really unfortunate and a real loss for Wyoming not to have our sole representative in such a leadership position."
After Cheney voted to impeach the president for his role in inciting the January violence at the Capitol, the Wyoming Republican Party voted to censure her — and did so with an overwhelming majority — in February. Both Martin and Muromcew voted against Cheney's censure.
When the local executive committee met May 8, Cheney's name hardly came up in conversation, members said. But at least 20 local Republicans have formed their own group and have already met to start planning a takedown of Cheney in the next primary, according to Rebecca Bextel, who attended the Thursday meeting a day after Cheney's expulsion from leadership.
Turmoil surrounding Cheney has raised questions about how loyal the party continues to be to Trump and the strength of U.S. democracy as doubts about election integrity and rumors about the Jan. 6 riots continue to spread.
It's unclear how many Republicans here share those doubts, but Martin said everyone ought to be concerned about election integrity. (Several investigations have found no evidence of election fraud.)
For Muromcew, it's still possible to elect Republicans without acknowledging some of the fractured truths out there.
"Sometimes you just have to agree to disagree and put aside your differences and focus on your common goals," he said.
Conscious of the fact that the conservative party is in the minority in Teton County (registered Republicans make up just 35% of the voter base) the vice chairman said folks have to start moving past the dominating influence of Trump.
And for him and Martin, that means focusing on the new core values, whether it be economics or conservation. As the cost of living in Teton County continues to increase, threatening to change both the demographic and physical landscapes, Republicans will certainly have much to discuss.
"Hopefully, we'll get engaged and be communicating about what is the best for our community," Martin said.