Three days after Wiley Olsen died in a car crash, his friends remembered his ebullient personality and his generosity.
Last year during an AP psychology class, Ian Dalton was talking about buying his first car but was having trouble scraping together a down payment by the seller's deadline.
"Oh, I get my paycheck in like two days. I'll give you my paycheck," Jackson Santomauro recalls Olsen telling Dalton, without any hesitation. "He didn't have much, but he would give more than anyone else. I was speechless."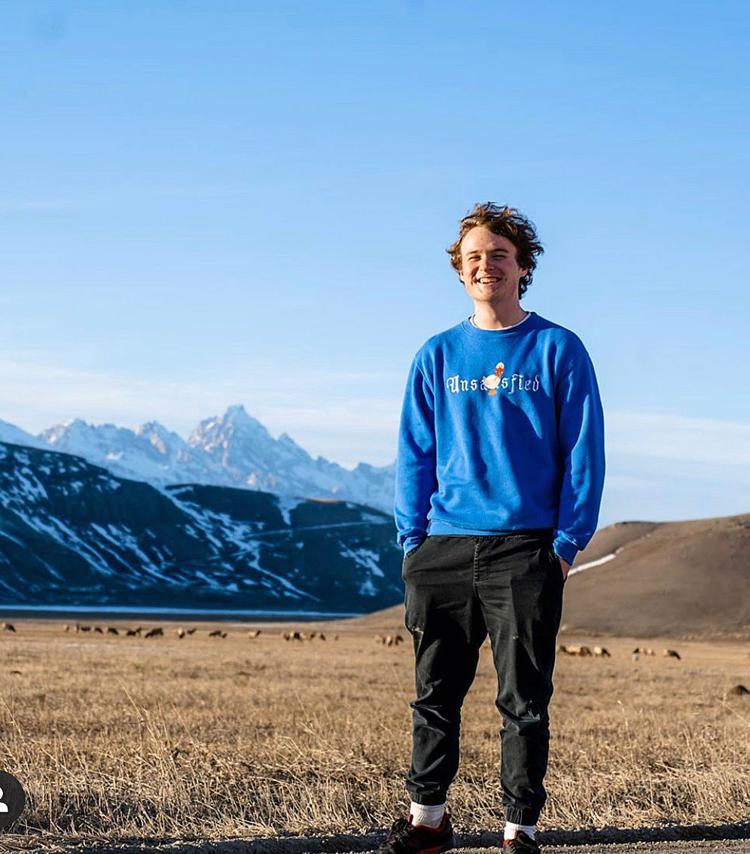 Dalton said the only thing Olsen wanted in return was a ride in the car to McDonald's and a box of McNuggets.
Friends said Olsen, a 17-year-old senior who lived in Alta, valued people over material things.
"He was super simple; he always wore the same clothes," Dalton said. "He gave everything he had to someone else, even though he didn't have much."
Santomauro's mother, Laura, said Olsen gave her daughter, Bella, the sweatshirt off his back during a cold campout this summer up Mosquito Creek.
Around 9:15 on Saturday night, Olsen was driving from Jackson toward best friend Wyley Menolascino's West Bank house for a card game when the accident happened.
A motorist who witnessed the crash said a moose crossed the road just east of Skyline curve, and Olsen swerved to avoid it.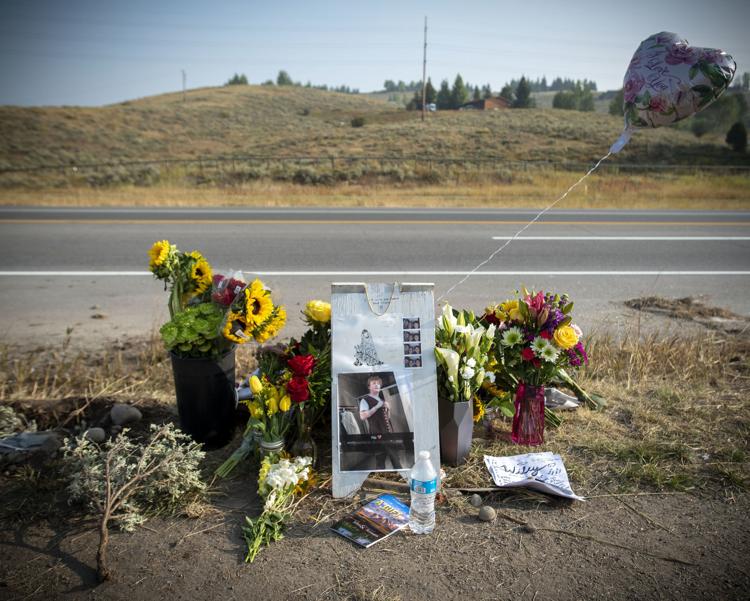 Olsen went to the right, then overcorrected to the left, Wyoming Highway Patrol Lt. Matt Brackin said, spinning into the eastbound lane of Highway 22, where a couple driving their Ford Expedition had no time to react and struck his Subaru broadside. He died at the scene.
By press time Tuesday evening, 729 people had donated $56,690 to a GoFundMe.com account to help Olsen's family with his funeral expenses.
Former history teacher Jim Rooks took note of Olsen's independent spirit and intelligence during the world history class he taught Olsen as a sophomore.
"Under the class clown sort of behavior was a serious, intellectual kid," Rooks said. "He was always asking questions. He loved to continue conversations, explore topics in-depth."
Olsen's values were close relationships and a good quality of life, Menolascino said.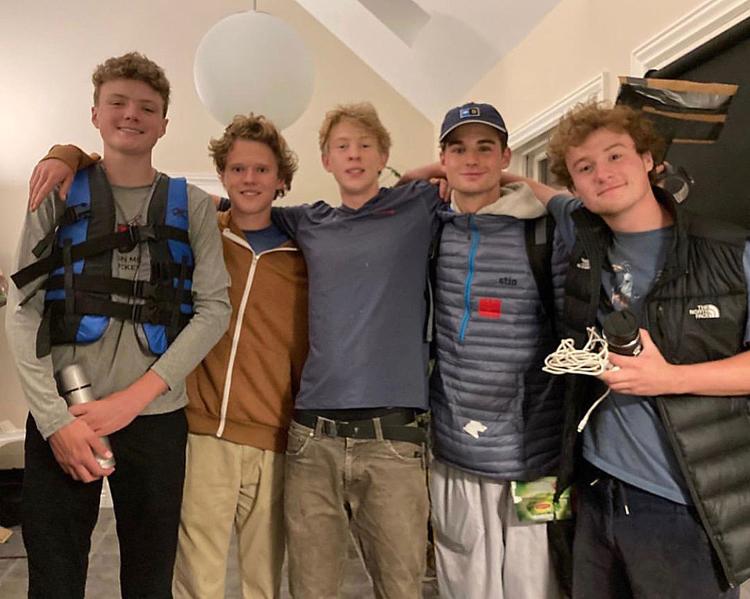 "There was nothing fake about Wiley," Menolascino said. "He always put other people in front of himself, always. He was extremely humble and grateful for everything that he got."
A good student, Olsen didn't talk much to Menolascino about his plans for the future beyond 2021 graduation.
"He was kind of going with the flow," Menolascino said. "He was going to try to figure that out this year. He loved to socialize, see new things, meet new people."
A few weeks ago, Olsen joined friends on a four-day paddling trip in Yellowstone National Park. Although there was "some adversity," senior Tommy Berner said, including torrential rain and canoeing into the night, "he never once complained."
They hadn't spent much time together before the trip, but Berner was impressed.
"You only needed to talk to him once or twice to be struck by how special of a kid he was," Berner said. "I never heard him say a negative word about anyone. He was always the last one to eat, 'No, you go ahead.' He always shared. Everyone's just crushed."
From Sunday afternoon through the publication of this newspaper, people driving past the crash site have noted groups of teens gathered along the roadside, holding on to the memories of their friend, processing their grief.
"I'm absolutely heartbroken, as I know the whole community is," Rooks said. "My love, thoughts and prayers go to his family. It's absolutely devastating."