Spencer Morton spent his life pursuing unattainable perfection.
That poetic turn of phrase — unattainable perfection — would be at home in a Norman Maclean novel. Instead, it was Morton's description of fly-fishing, the sport he built his life around. At the helm of Jackson Hole Fly Fishing School, Morton shared his love of fishing with everyone around him, from guides to clients.
At his "schoolhouse on the Snake," hundreds assembled Sunday to commemorate the man whose impact in Jackson stretched from the outfitting community to the Jackson Hole Ski and Snowboard Club, Moose hockey and beyond. The gathering was a fitting tribute to a man whose purest skill was connecting with people.
"In my opinion, the mark of a person's life is how they love the people around them," his friend Ted Thorndike told the crowd. "Judging by this turnout, Spencer hit it out of the park."
Morton died last week of a thoracic aortic aneurysm, a rare cardiac complication. He was 38, too young, as his friends and family put it, but he packed a lot of life in his nearly four decades.
"All the stars aligned for him," Thorndike told the News&Guide. "He really was following his true path."
A humble (but gifted) athlete
Like many Jackson sagas, Morton's story in the Tetons started with a case of beer and a chance meeting. Following passions for fishing and skiing, he moved out West, and his parents' friends put him in contact with their sons.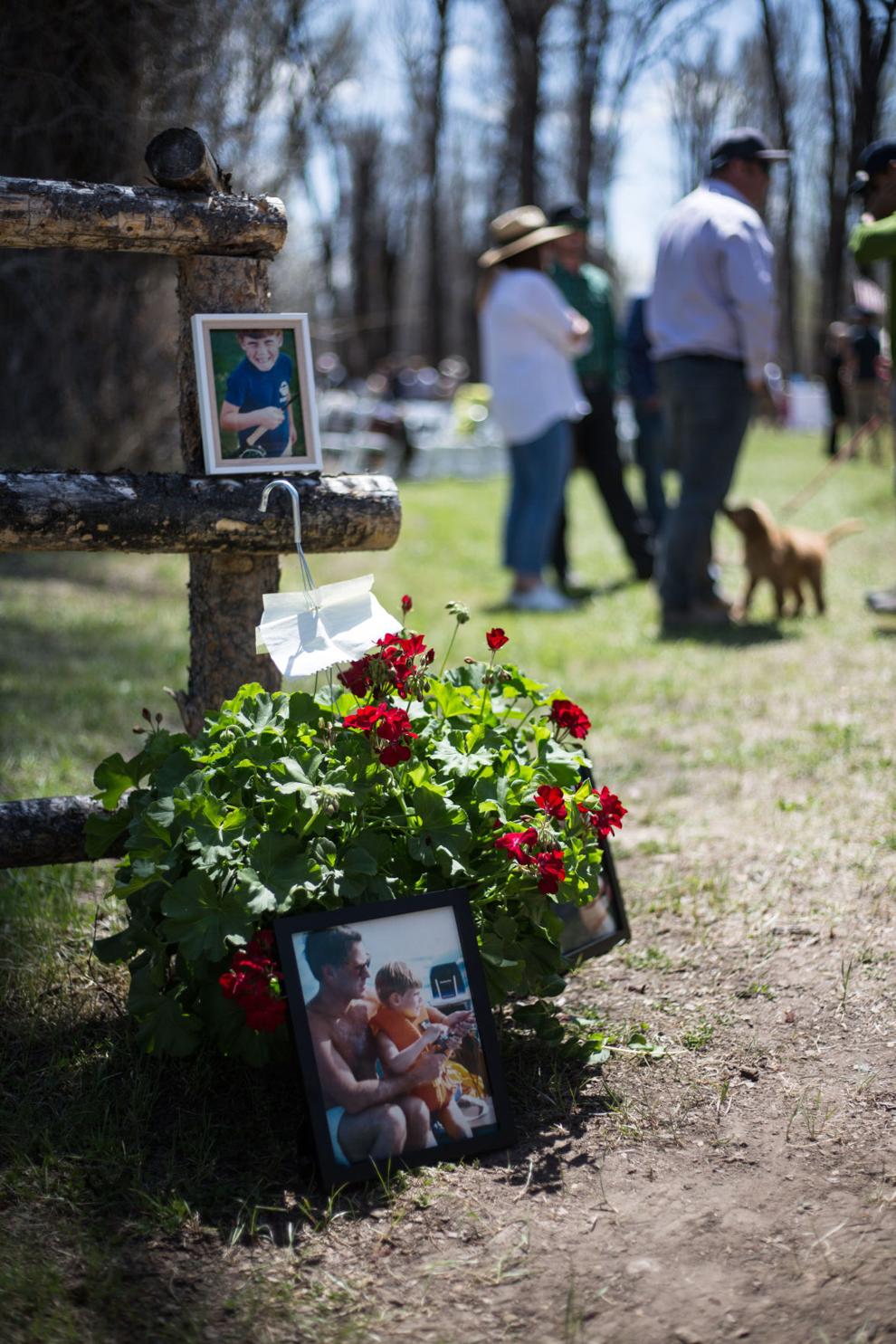 Matt Annetts and his brother had grown up in a neighboring town in Vermont, playing sports against Morton, which from the sounds of it was often a losing endeavor. They invited Morton over, and he showed up with the aforementioned beer.
After a few libations and a night of conversation, they moved in together.
"It's kind of funny because I kind of thought he was a punk growing up. He was always good at sports and being from the next town over, you know, he was our rival," Annetts said. "The first night he was here, I was like, 'Man, this guy's awesome.' "
Morton had that effect on people, an ability to instantly connect. Friends and family repeatedly described his genuine interest in them, what they were doing, what their plans were.
He also had a penchant for adventure, a competitive side that drove him to bigger rivers and mountains. That group of friends he met when he moved to Jackson grew closer over the years, in part because of their shared passion for the outdoors.
"We had countless adventures together," Keegan Pfeil said. "We'd spend a lot of time on the river — steelhead fishing, fishing trout streams around the valley, as well. And then we also spent countless days in the mountains skiing."
A natural athlete, Morton excelled at pretty much every sport he tried. Ski racing turned into hockey when he was younger, and he became an elite endurance athlete and angler after moving to Jackson.
"Spencer was simply an amazing athlete. I'm not sure where he got it," said his father, John Morton. "I'd like to take credit, but he passed me in everything by the age of 10."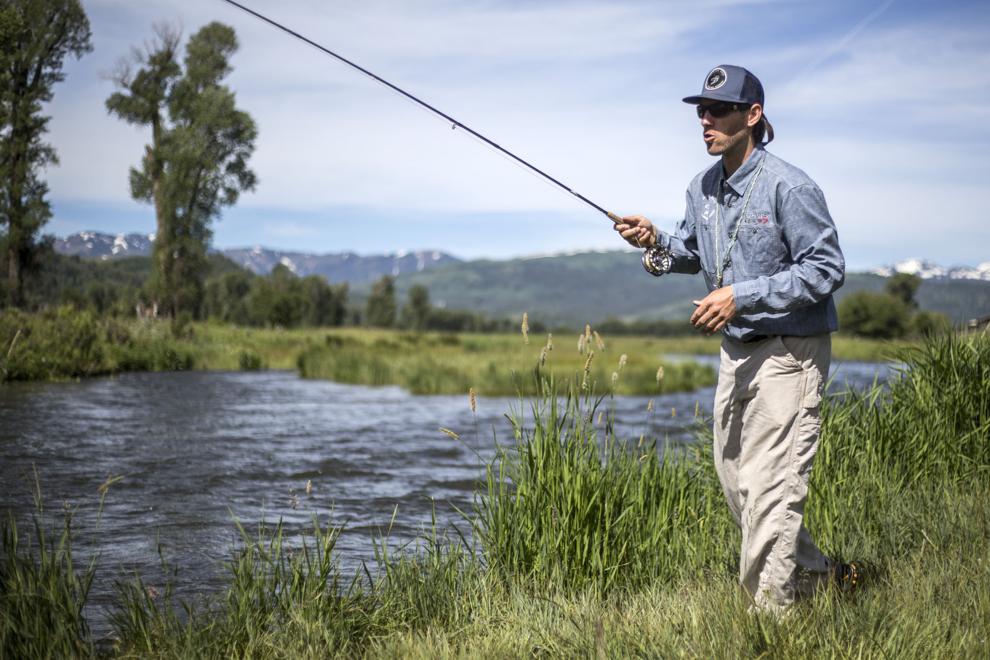 Jackson is a town chock full of elite athletes, but in 2012 Morton bested all of them, claiming the Triple Crown by winning the most points in the Pole Pedal Paddle, Moose Chase and Town Downhill (a ridiculous feat that requires top-notch skill in downhill skiing, biking, cross-country skiing and boating). He also played for the Moose hockey team for years, carrying forward his athletic success from prep school and college.
Despite the deserved notoriety as a top competitor in an athletically gifted town, Morton's friends say he was humble about his success.
"You could sit and have a beer with Spencer and hang out with him for a couple of days and never know you were sitting next to a PPP winner," said Steve Cole, his brother-in-law.
Adventure is the throughline for many of Morton's connections in Jackson.
Kyle Matzke, who lived with him for years before moving back East, described a hike in which they left friends to climb several hundred feet of ice to a peak's summit. Jason Moore said he and Morton built their friendship, in part, chasing "30-inch-plus brown trout," a worthy goal they never quite attained.
That throughline is even present in how he met his wife, Melissa. They crossed paths a couple of times in town, then went on a wintry "date" to Island Park, Idaho. It was the first of many "Morton death marches," as Melissa calls them.
"We ended up getting a snowmobile stuck, and it was just a raucous adventure in like negative-20-degree weather," she said.
The mayhem didn't deter her; instead she found herself drawn into his charm and energy.
"He was just full of excitement and life and adventure from the get-go," she said. "And that never really stopped."
Morton had another guiding aspect of his personality, one that family and friends referenced far more than his athletic accomplishments. He had a gift for connection, seemingly fitting into every group.
He was just as at home discussing future plans, business ventures or his friends' life goals as he was in a drift boat. His loved ones who got to know that side of him say that was what they appreciated most.
"Some of my fondest memories are the times that I had alone with him, even just at the house," Pfeil said. "He was more excited about what you were doing in your life and curious about what was going on in your life than concerned about his own."
As Morton and his wife, then Melissa Minshall, grew closer, his personality drew him into her family. Her sister Julia Cole described them as extremely "tight-knit," brought together by family dinners, ski weekends and an ethos to strive to be the best versions of themselves.
"My parents expected a lot of us, and Spencer really just kind of seamlessly fit into that like he was just another brother," Cole said. "Whatever he was going to do, he was going to be all in."
In 2013, Morton combined his outdoor accomplishments and entrepreneurial tendencies with his innate ability to connect with people. He started Jackson Hole Fly Fishing School, a guiding company focused on education and instilling a love of the sport in people.
"Hopefully our guests can get some experience and some confidence," he told the News&Guide in 2017. "If people just want to catch fish I steer them toward other companies."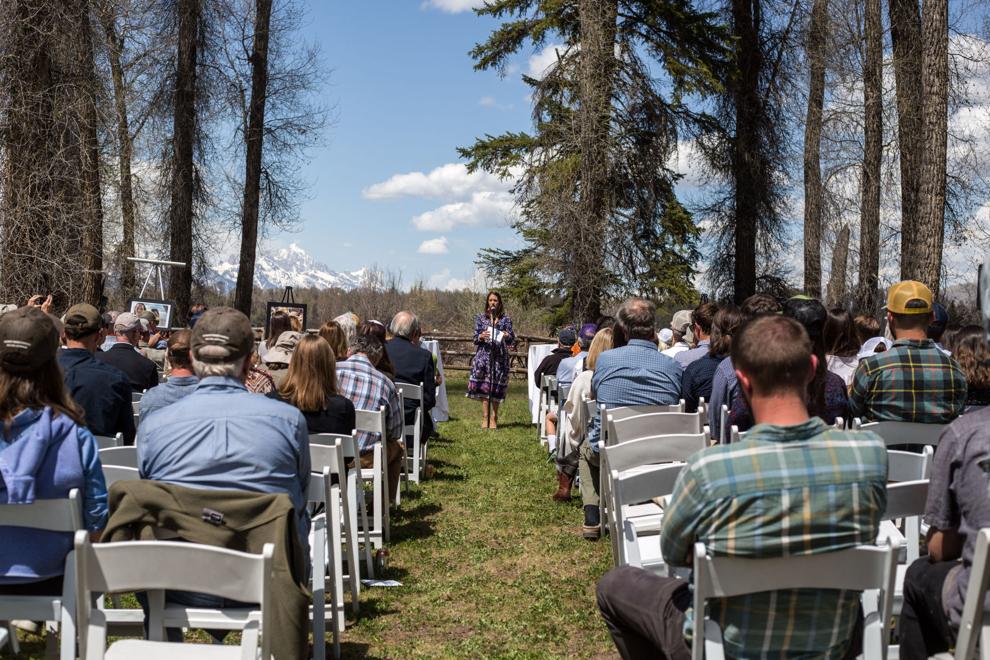 At the start he did everything, leading clients on trips to the Green River, then coming home and answering phones to book the next trip. With a college education in fisheries management and entomology, Morton found success guiding receptive clients interested in a learning experience.
"He could really read people and he really understood if what he was explaining did not catch them," said Caleb Lehner, a cousin who has worked for the fly-fishing school since its inception. "He treated every client like a friend."
He also instilled his passion and knowledge in his guides.
"Everything I know about fishing I've learned from Spence," Lehner said.
"He was the best leader I ever worked for," general manager Brian Shott said.
The company steadily grew, amassing more clients and more guides. At the same time, Morton's life outside work grew as well.
Many of the same friends who Morton shared his first beers in Jackson with still live here. They went through their ski-bum, skid years together, and they've stayed tight as they've created lives for themselves in Jackson.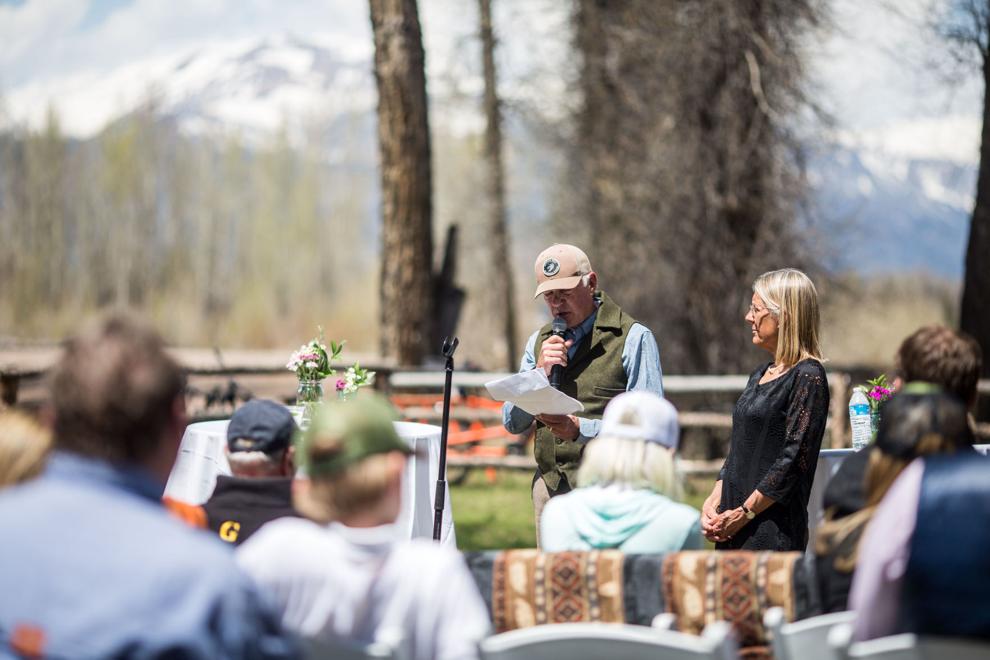 That's rare in this town, as housing struggles, career moves and a host of other reasons force people to move away. Morton's core group, however, has made it work.
"Everyone had babies within like four months of each other," said Travis Owen, who grew up near Morton and is part of that core group. "So it's been literally like this harmony out here."
Morton and Melissa had their son, Fritz, alongside their close friends, and she is expecting another child in late summer. Those around Morton say he took easily to fatherhood, excited to have someone to share in his passion for life, to take on new adventures.
They also say fatherhood accompanied a change in Morton, a contentedness borne out of his love for his wife and child.
"Every second he could he would get our baby outside … and just really be in the moment with him and living through Fritz's eyes," his wife said. "It was just incredible to see."
If one thing was clear at Morton's schoolhouse Sunday, it was that the connections he fostered won't be broken, even in his absence. There are still people to teach, new anglers to introduce to the serenity of an afternoon spent wading in the shallows.
The school is a well-functioning operation, and the people involved say they wouldn't dream of closing it.
"He would live and breathe Jackson Hole Fly Fishing School for all the best reasons," Melissa Morton said. "It would be like losing a part of my soul if I were to not carry it on."
Shott, the general manager, agreed, saying Morton's dreams of growing the business would not be forgotten.
"This business is Spencer, so we're not letting it go anywhere," he said. Morton "was pursuing a lot of big dreams that he unfortunately got cut short on making happen, but we're going to make them happen for him."
Beyond continuing Morton's legacy, his friends say that even now, as loved ones fly back to their homes and return to their everyday lives, he continues to teach them. To see the hundreds who came to his service, the way a single life can impact an entire community, is a powerful lesson, one with the potential to bring people even closer together.
"This is where Spencer would want us to persevere," Melissa Morton told the crowd Sunday. "Be courageous. Lift each other up. And, most importantly, never stop exploring and pursuing your dreams."