H.L. Jensen was thrown out of Yellowstone National Park for being funny.
He and friends drove from Jackson to Old Faithful in a Hudson convertible, fueled by a couple of cases of beer. Archie Jurich, the owner of the car, had a steering wheel and column in the trunk. The boys pulled it out, stuck the column in the ground near the geyser and then, more alert than tourists to the signs of the impending eruption, anticipated the steamy gusher, yelled "turn it on" and spun the wheel.
They were making Old Faithful go.
In the crowd was a park ranger who didn't see the joke, hadn't shared the beer. The ranger "came after them and chased them all off," Jensen's son Mike Jensen remembered this week.
All the boys managed to avoid lives of crime and irresponsible goofiness: Accountant, businessman and rancher Ralph Gill went on to be mayor of Jackson and a county commissioner; Lew Clark ran Clark's Ready Mix and Construction and also served as a commissioner; Jurich taught high school for 35 years and coached football and basketball.
Jensen also rehabilitated himself, though not entirely in the view of some. After years of being a respected citizen, at age 45 he did a shocking thing that made him a political unicorn: He ran for the Wyoming House of Representatives as a Democrat.
"How he became a Democrat I don't know, I have no idea," said John Turner, a Jackson Hole Republican who served as a state senator during Jensen's years in the House. "But he was easy going, he had a quiet humble demeanor, he was a businessman, knew the community well ... H.L. and I, back then, we could walk around town and we knew most everybody."
Son Mike also lacked a sure answer, but suggested something: "I'm not exactly sure how he became a Democrat," Jensen said of his dad. "But I don't think he really agreed with a lot of policies of the Republicans. He was more a guy who liked to help people, provide whatever help the government could."
But in 1974, Jensen's first campaign, Republicans outnumbered Democrats 4-1 in Teton County. His own grandfather told him he "didn't have a chance" because he wasn't a Republican and didn't belong to Rotary. H.L. told the Jackson Hole News he knew what he faced: "I'm running scared."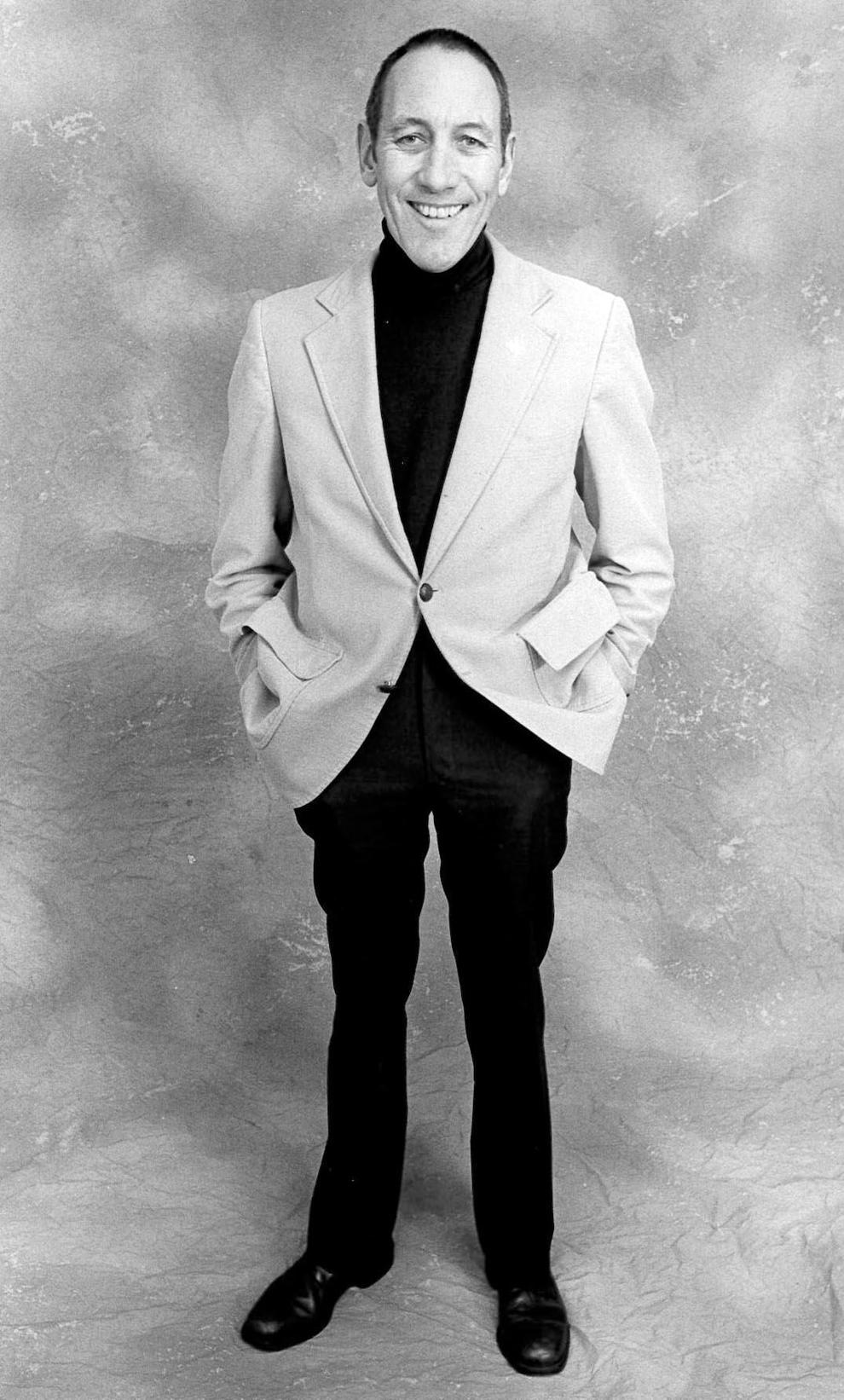 Then he won easily, the only Dem on the ballot to do so, and again, finally serving eight two-year House terms. He handily beat Republican after Republican, except in 1978 when the GOP couldn't convince anybody to step up to get beat.
H.L. Jensen died Dec. 22 in Iowa, long after he moved from Jackson, where he spent close to 50 years.
He was born Dec. 26, 1928, in Salt Lake City and came to Jackson in 1946 with his family. His father, C. Leroy Jensen, was in the liquor business and owned a part of Thompson's Flying Service at Salt Lake Airport. When he came to Jackson he was among the founders of Jackson Airport and served on its board for 25 years. He was also a Republican state senator from 1961 to 1964.
But his real business was alcohol. The elder Jensen bought the Bluebird Cafe on the south side of Town Square, where Roadhouse Brewing is now. He renamed it the RJ Bar and Liquor Store. The RJ — because Jensen called himself Roy rather than Leroy — moved in 1969 to West Broadway. Jensen sold it in 1984 and it became Spirits of the West. Today it's El Abuelito Family Mexican Restaurant.
Roy Jensen wasn't just a guy who ran a bar and sold six packs and fifths. He served as president of the National Licensed Beverage Association and the Wyoming Liquor Dealers Association.
And he brought up H.L. in the business, and after two years at the University of Utah and two years in the Air Force, in 1952 H.L. bought in. He later served as president of the Teton County Liquor Dealers Association.
Seventy years ago liquor licenses were awarded based on county population, and in Teton County that meant there were only four: the RJ, the Log Cabin, the Million Dollar Cowboy Bar and the Silver Dollar Saloon in The Wort Hotel. Jensen lobbied for more licenses, arguing that in Teton County it was the number of visitors rather than the number of residents that should decide.
He also had a special role for the four bars, all of which offered another Jackson service: illegal gambling in back, years after the state outlawed such fun.
The owners noticed that high rollers from Salt Lake would pay their losses with a check, go home and stop payment. So, early Monday morning for years, H.L., like his father a pilot from age 16, would fly all the checks to Salt Lake and "be there as soon as the bank doors opened.
"Some of those people would call my grandfather and be madder than hell," Mike Jensen said. "But he'd just tell them 'It's money you owed us.'"
Jensen also fought the yearslong attempt to raise the Wyoming drinking age from 19 to 21, and when he lost he tried to have the 21 age overturned. He disliked taking away a "right," he said, and also doubted the move would help.
"I think this law has put a lot of kids on the highway [while drinking] and taken them out of the controlled environment of bars and lounges," he told the News in 1988. "I think this has become a moral and religious issue."
Jensen's devotion to liquor interests won unfriendly attention. But when House Speaker Warren Morton accused him of legislating to suit his business interests, Jensen counterpunched.
"When Morton declares a conflict on natural gas and the ranchers declare conflicts on cattle grazing in county parks and the bankers declare conflicts on banking bills, I'll declare one on liquor," he said. "Why should I declare a conflict of interest when no one else around here does?"
Jensen's support extended to taking a sip himself: "He liked scotch and water," his son said. "His favorite was Dewar's, and he'd have one or two a night."
One issue on which Jensen did buck the GOP was abortion rights. He fought restrictive bills, declaring himself "100% pro choice," and tried to repeal a bill that required girls under 18 to have parental consent before getting an abortion.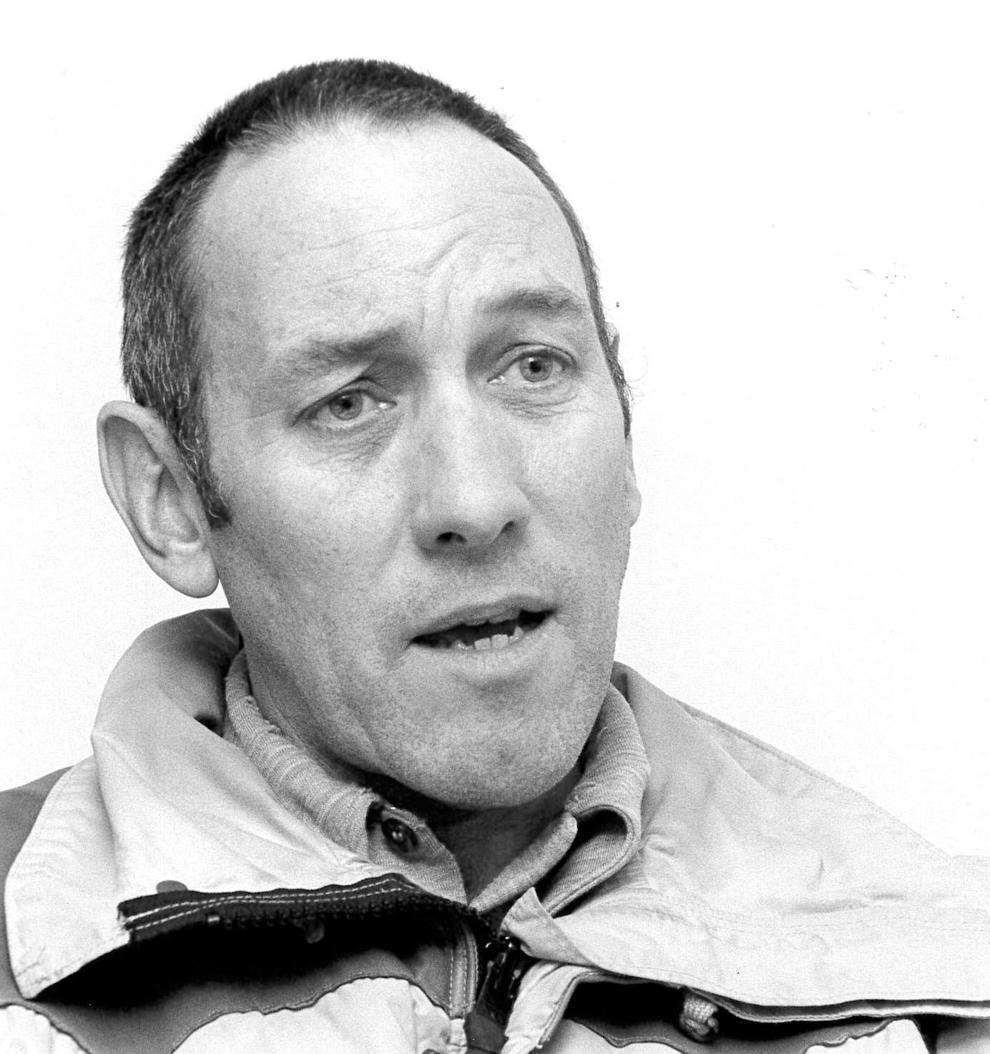 In the 1970s Teton County was "the poorest county in the state," Legislature colleague Turner recalled, and though Jensen wasn't eager for taxes he thought something needed to be done. He came to support local option sales and bed taxes, and also higher severance taxes. He urged spending for schools, community development, capital projects and pay raises for government workers. He also wanted semis banned on Teton Pass, calling it "absolutely asinine" to let them continue to crash on the 6% grades.
In 1990 Jensen aimed for the Senate, running against Bob LaLonde, appointed to the seat 14 months earlier. When LaLonde had challenged Jensen for his House seat in 1980, Jensen beat him by 1,100 votes.
A decade later Jensen won Teton County 3,043 to 2,559, but LaLonde made it up in faraway Pinedale and won 3,983 to 3,832.
"He was disappointed but he wasn't totally surprised," his son said. "He said, 'Those people in Sublette wouldn't vote for a Democrat if a Democrat was the only one running.'"
"I think those people down there just didn't known H.L. as he was known on the streets of Jackson," Turner said.
Jackson hotel operator Clarene Law, who followed Jensen as state rep, called him "a great man."
"He taught me so much," she said. "He was of one party, me of the other. We practiced our politics for the good of our constituents. That is how it should be."
After the loss Jensen lobbied in Cheyenne and was director of the Wyoming Cable TV Association. Over the years he spent more time there, and in 2012 sold his house at 150 N. Moran, in the Gill Addition. He told people his old house had been replaced by a New Jackson "monstrosity."
Jensen moved to Des Moines four years ago to live with his son and daughter-in-law, Nancy. He went into care in October, suffering from dementia and leukemia.
H.L. Jensen was the last survivor of the group that "turned on" Old Faithful.