Every morning the Jackson Hole Mountain Resort ski patrollers boarded the Aerial Tram and chanted a resounding "Om."
No, they were not preparing for a predynamiting yoga session. Chanting the sacred Buddhist mantra started last winter after Connie Kemmerer, the resort's co-owner, introduced two behemoth crystals — one between the tram and the Teton Club and another near Solitude Station — believed to have healing, protective properties.
Chanting "Om" really has nothing to do with crystals. But the new pseudo-ritual shows that belief in the metaphysical powers of crystals is still unusual in "normal" American culture, though crystal popularity is on the rise. Though there aren't scientific studies that prove the metaphysical properties of crystals, evidence exists that people as far back as the ancient Sumerians believed in harnessing their powers.
According to believers, crystals carry natural living energy that interacts with energy fields in the earth and in humans. And as of last winter, two have made Jackson Hole Mountain Resort their home.
'Acupuncture on the earth'
When placed strategically in public settings, like in a house or on a ski resort, crystals are believed to have the power to heal, change or protect an area. Kemmerer wanted the crystals to be part of her legacy at the resort.
"It came up when we were thinking of what to do for Jerry Blann's retirement," she said. "We named a [run] after him, Jerry's Way, but that got me thinking: What would I want as my legacy on the mountain?"
Around the same time, Kemmerer was introduced to Marta Barreras, a Hawaii-based feng shui master who since 2015 had worked with Rob Deslauriers, a ski mountaineer, real estate agent and crystal user. Barreras said she doesn't "even have a word for what I do."
"I am an evolutionary catalyst and the crystals are part of the work that I do," she said.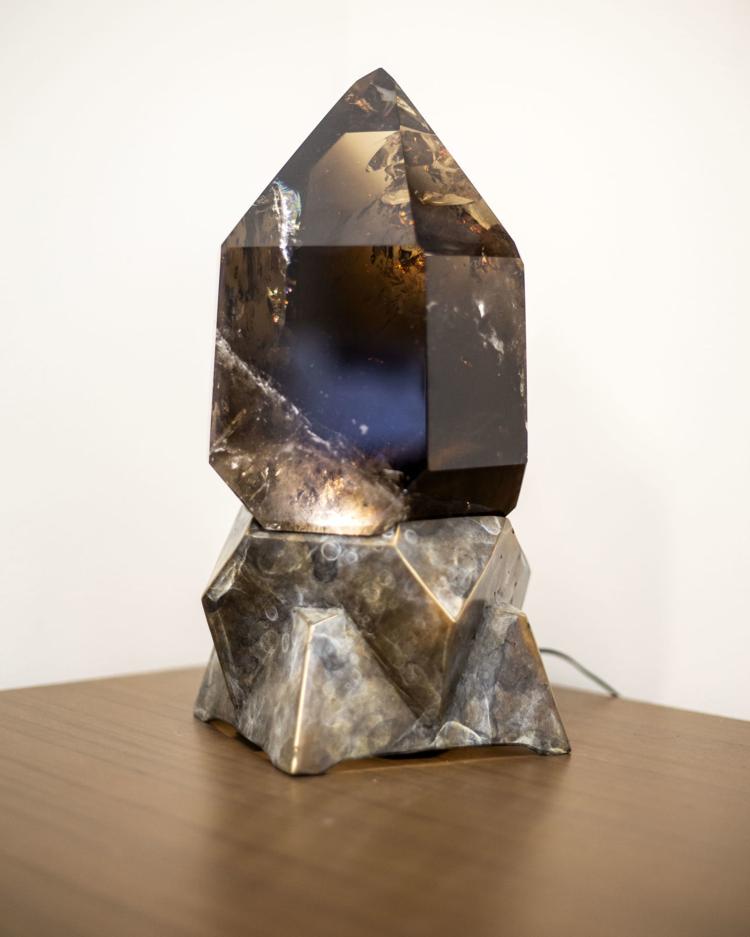 Much of her work relies on the principles of feng shui, which aligns a space according to certain Chinese geometry to help people harmonize with their environment.
"Feng shui is basically like acupuncture for your home," she said. "It is based on the same principles of Chinese medicine."
In her feng shui work, Barreras started using crystals in certain parts of people's homes.
"What I started seeing was that the results of the feng shui remedy were exponentially more positive," she said. "I would get stories back that would just blow me away."
Fast-forward 20 years: Barreras has focused her efforts on helping individuals place large crystals around the world to promote healing and connect the earth's energy.
"The way I work with the crystal is like acupuncture on the earth," she said.
Deslauriers' home brought Barreras to the Teton Range.
"After visiting Jackson Hole and learning a bit about the spiritual history of the Tetons, I thought it was really important to go back and forth between Hawaii and Jackson Hole," she said. "I felt that there was an energy connection."
The idea for placing a powerful crystal on the mountain came from Deslauriers. Finally, he was able to connect Barreras with Kemmerer during her annual visit this summer, and they talked about the possibility of placing a crystal on the mountain and what it could do for the surrounding area.
"From a feng shui standpoint, energy is called qi" — pronounced "chi" — "and it runs like water. You just can't see it," Barreras said. "Your home is like an aquarium — it's filled with qi. Sometimes, that water gets murky or dirty. Crystals are like the qi filters. It keeps the qi flowing clearly."
Positive energy on the mountain flows down and trickles over everyone below, Barreras said. She and Kemmerer decided the best place for the crystals would be on the mountain to harness and amplify that energy and send it downhill.
When the crystals arrived in November there was already too much snow on the mountain to put them in their ideal position. Instead, the smaller of the two was placed at Solitude Station, and the larger one, Heart Mountain Crystal, was placed at the base. This summer Barreras will return to Jackson Hole to place the crystals on Forest Service-approved sites on the mountain.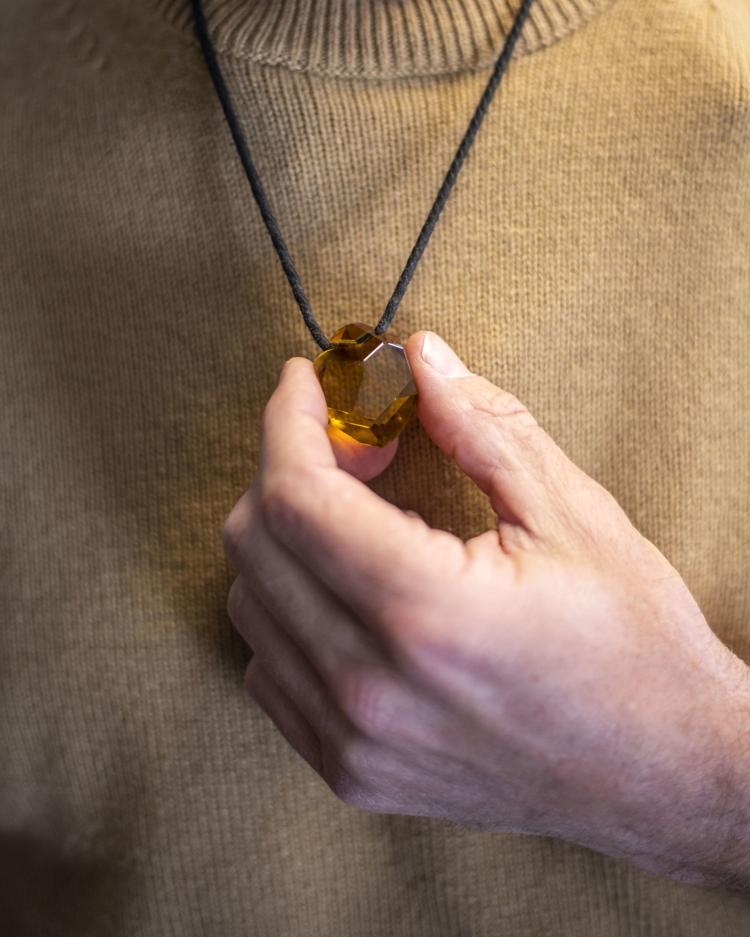 Crystals are believed to have unique healing properties: For example, amethyst is known as the "manifestation stone" and is believed to connect you with your life's purpose, as well as boost the sympathetic nervous system and treat insomnia. Obsidian is known as the "mirror stone" and can supposedly help you see into other realms and relieve emotional distress.
The biggest of Kemmerer's crystals is the Heart Mountain Crystal, a 3,000-pound chunk of milky white quartz — often referred to as "wisdom quartz" — that made its way from Brazil.
"I really fell in love with it because I because I read about it online and one of the different things that I found was about changing the consciousness of mankind," Kemmerer said.
The smaller crystal near Solitude Station is smoky quartz, a stone believed to help with letting go.
How does a 3,000-pound crystal make its way to Wyoming?
Barreras has relationships with people around the world, particularly in Brazil, where she obtains her crystals.
"We are able to source crystals that wouldn't otherwise be available," she said. "They have their own intelligence. It's magical."
Barreras is confident the crystals she works with are found and sold in responsible ways, through trusted families and sometimes dug up from only a few feet underground.
"I'm not working in your normal market for crystals. My work is truly the highest use of crystals as it helps heal their own source creator [the earth]," she said. "What I want do is reharmonize the earth because crystals aren't the only things that are being stolen from the earth. There's way worse damage to the earth than just crystal mining, so if the pieces that I'm working with can help the earth find its own harmonic balance, so it can continue to house human beings, then I have absolutely no concern about the crystals that I'm working with."
Barreras is worried about the mainstream crystal market, which has increased in popularity in recent years. Once seen as "hippy dippy," crystals are now placed in "luxury" water bottles, given out at New York Fashion Week and sold near the checkout line at Lucky's alongside self-care items like candles and face masks. Even Google has seen a 40% increase in searches for "healing crystals" since 2014.
The healing crystal industry, and by extension the wellness and self-care industries, are in vogue, and there's lots of money to be made in it. But just like with the extraction of any mineral — for example, diamonds — there are often unseen human and environmental tolls from taking the resource from the earth and into a market halfway around the world.
"You see crystals everywhere now," said Barreras. "They're so popular, they're almost overused. I'm concerned about that."
The healing power of crystals
Despite their recent popularity, crystals are not a new phenomenon, even in Jackson Hole. Kathie Chandler uses crystals in her Wilson holistic healing practice, Sacred Messages.
Since Kemmerer brought the crystals to the resort, Chandler said she's been able to feel their presence.
"I've felt a different energy at the village since they've been placed there," she said. "They're intensely powerful and intensely huge."
At Sacred Messages, Chandler offers a range of services, from medical intuitive consultation (which tries to figure out the root causes of illness or ailments), to reflexology (what she was original trained in), to Theragem crystal light laser therapy. Theragem crystal light laser therapy uses lights, crystals and noise in an attempt to restore healthy energy frequency in the body.
Scientifically there aren't any studies that prove alternative treatments with crystals are effective, though anecdotally Chandler believes the proof is in the pudding.
"I've worked on anything from a toothache to cancer with it. It's highly successful," Chandler said. "But scientifically, it's kind of on the fence. Yeah, they do something, but there's not any true scientific studies done that I'm aware of."
Kemmerer is a trained neuromuscular massage therapist whose studies included exploring the benefit of crystals. As with crystal light laser therapy, there are no scientific studies to back claims that crystals used in massage can benefit one's "chakra alignments" — believed to be energy centers within the body — nor are there scientific studies that back the existence of chakras in the first place.
But, according to Chandler, people who are attuned to their body and energy can feel a change. That feeling is testament enough for her.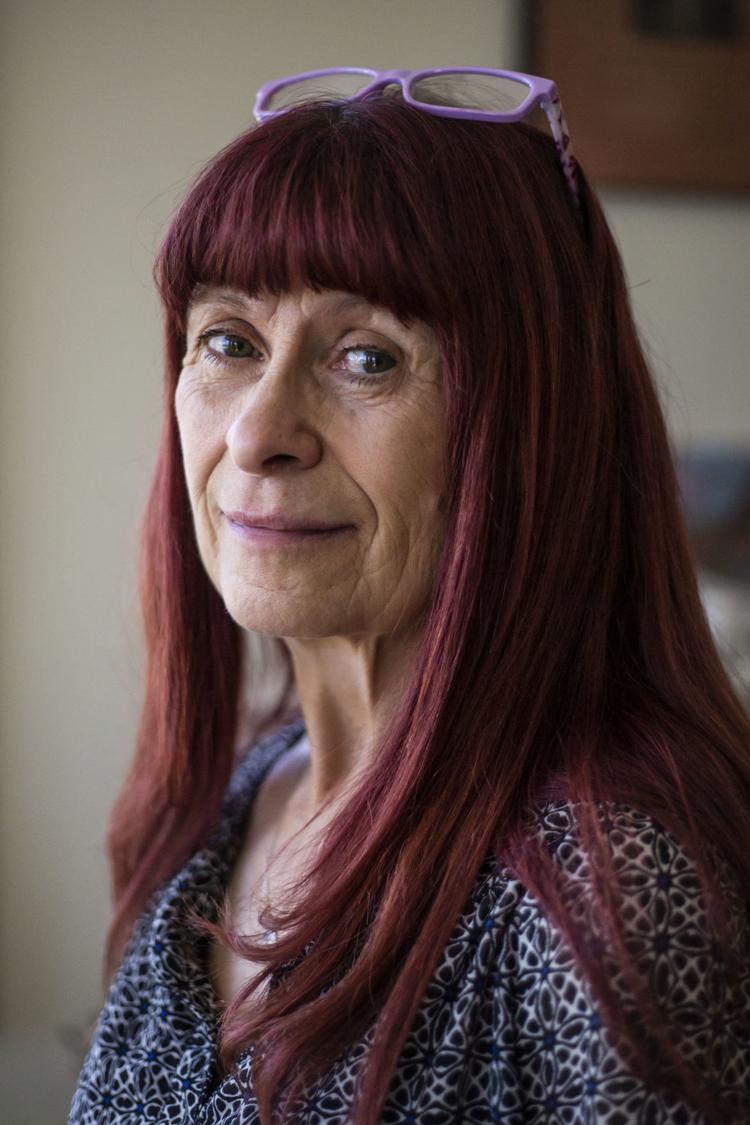 "People that are clear enough or pay enough attention to their own body can feel the energy of stones," she said. "They can feel it changed. Everyone's capable, but not everyone pays attention."
Barreras acknowledged that some people may be skeptical of the powers of crystals. But when you're around a big crystal like what's at the resort, "it's almost as if you can't not say it doesn't have some energy," she said.
"With the small ones you can say, 'Oh, that's just witchcraft or hocus pocus,' but if you go near a big one and you actually just sit with it you'll feel the same way you feel when you're sitting next to a waterfall or on a tropical beach. You can feel something distinctively harmonizing."
While acknowledging that crystals can work on both macro and micro levels, Barreras was quick to highlight that what Kemmerer is doing by bringing crystals to Jackson Hole Mountain Resort is different from promising a medical treatment for an individual person.
"She was such a hero. She really knew it was something she wanted to do," Barreras said. "Even though it didn't make sense, she followed her heart and I have so much respect for that."
Usually, Barreras works with people individually, like starting to create harmony in their homes, before moving onto bigger energy projects that have the potential to heal a larger area.
"We hadn't done anything for her personally or her personal process, yet she was just really wanting this for Jackson, for the people and the place."
Whether you believe in the metaphysical powers of crystals or not, Kemmerer's contribution to the mountain can at the least create an interesting landmark. In addition to being an owner and board member, Kemmerer is the head of special projects and thought searching for the crystals could be an interesting way to enjoy the mountain in the summer.
If you do believe in their power, though, there's a good chance that the crystals will do what they've been set out to do.
From a medical perspective, naturopath McKenzie Steiner doesn't steer her patients away from crystal therapy, though she is wary of putting all a person's faith into alternative treatments. While naturopathic doctors blend conventional medicinal practices with more natural treatments, they don't delve into the metaphysical. Steiner has never used crystals in her practice.
"In our education, they do try to be as evidence-based as they can within naturopathic medicine training," Steiner said. "In the context of stones or crystals, my understanding of them is that there have been some studies that show they can cause relaxation, but it's been because of a placebo effect."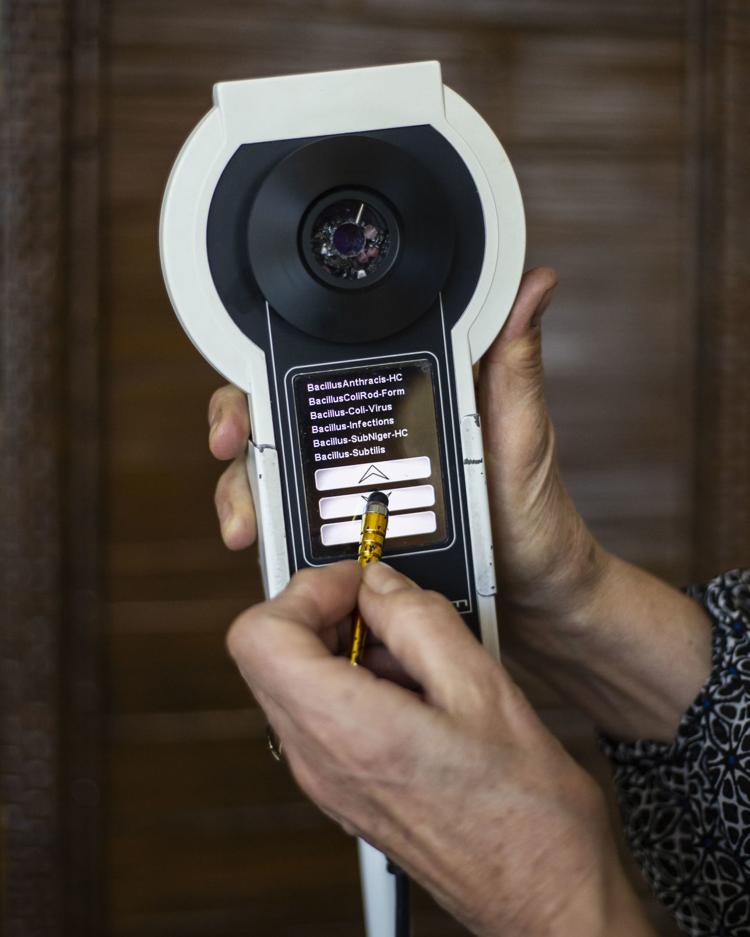 Naturopathic medicine practitioners are licensed in 22 states. Wyoming is not one of them.
Placebo effects aren't always such a bad thing, though. If patients have been using crystals for relaxation or as a focus during meditations, the placebo effect can generate real-life healing.
Mindfulness practices such as meditation or biofeedback therapy can help you change your nervous system from the anxious, fight or flight, sympathetic mode to the rest and digest, parasympathetic mode, Steiner said. And there is scientific evidence that switching to the rest and digest state releases chemicals in your body, decreases pain and inflammation, and lowers blood pressure and heart rate, all of which can improve other facets of your health.
If crystals help you get there, great, but "the crystals aren't doing the healing, the healing is actually happening within the self," Steiner said.
Following Steiner's placebo theory, then, the resort crystals may just be as powerful as people believe them to be. Even if they just generate a placebo effect, there's nothing wrong with trying to letting go and trying to reach a higher state of consciousness, whether that's through the mystical powers of crystals, or by simply attaching two sticks under your feet and sliding down some snow.
"There's different levels of entry to crystals, but my sense is that if the intention is sincere and positive, then there's always going to have a positive outcome," Barreras said. "Connie is making a contribution in her value system in a way that she feels is really with the purest and most sincere intention for the whole community from her heart."