When you've got some downtime or need a mental escape, think about what you reach for.
It could be a good book or a game on your cellphone, or maybe all your free time is dedicated to writing your resume or learning a new language.
For the first time these educational and entertainment opportunities are now available to inmates inside the Teton County Jail.
The detention center just introduced 10 tamper-proof, offline laptops that the Teton County Sheriff's Office acquired through World Possible, an organization that has long worked to build accessible technology for offline education in U.S. prisons and remote countries.
"They will have the opportunity to find something they like on there, something they're passionate about," said Sara King, alternatives to incarceration coordinator at the sheriff's office. "They can build resumes. And at the end of their term in jail we can plug in a USB and they can take their work with them."
King's position is fairly new. She was hired late last year as a full-time employee to reinvigorate the county's efforts when it comes to treatment court and other alternatives to jail time for local offenders.
"Jail reform has been a goal of mine as sheriff from the onset," Sheriff Matt Carr said. "How can we make the time they have to spend over there more beneficial to them when they get out? This is a proactive approach to law enforcement that is needed in our community right now."
The laptops, which were first handed out to inmates last week, were free though World Possible's pilot program.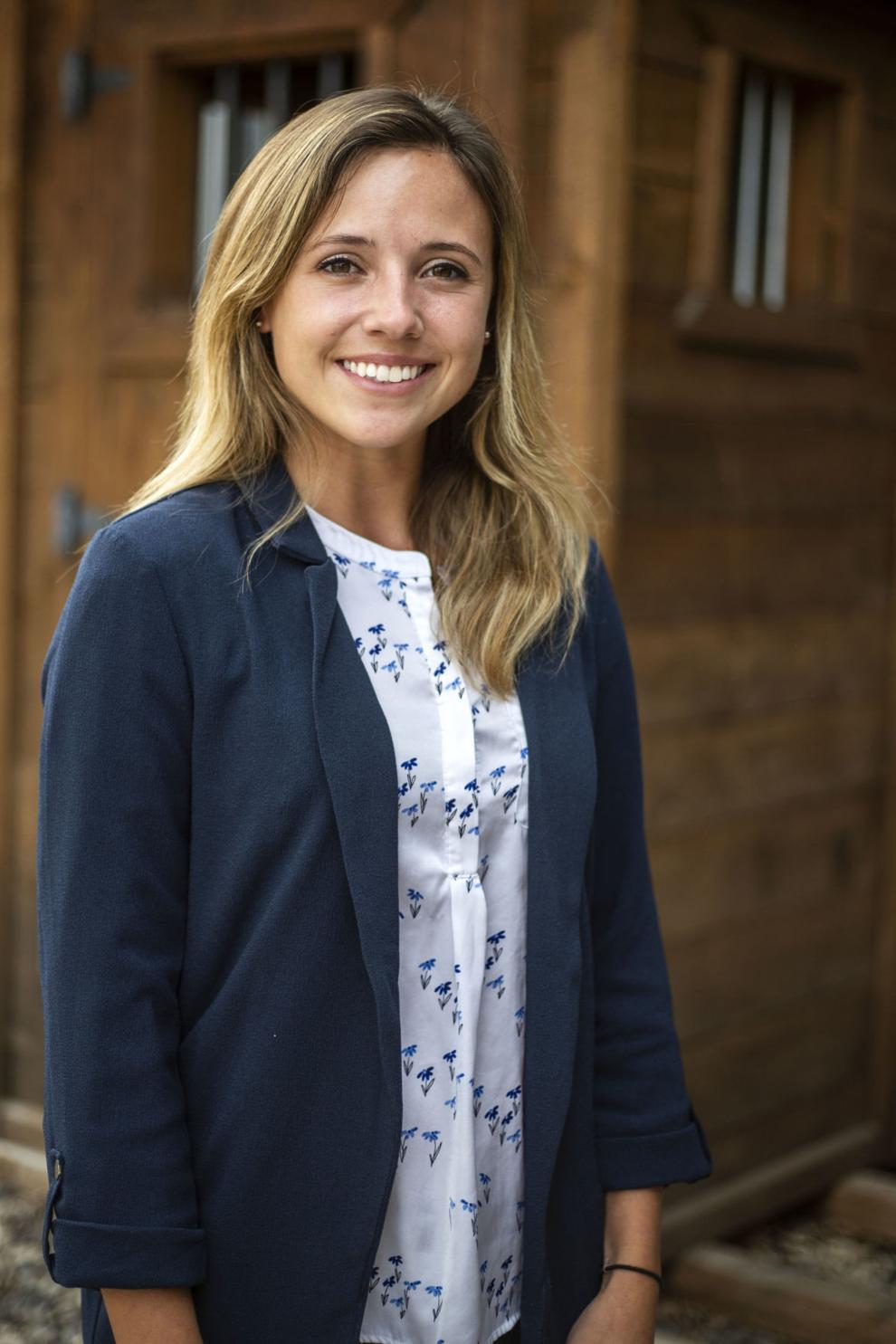 "I've always felt in my heart that education is the way to change," said Frank Martin, director of World Possible Justice. "It's the solution to some of the problems we have in the American society. Why are we locking people up without any alternative?"
World Possible designed the laptop specifically for detention centers, so it's made of a thick, clear plastic and doesn't have accessories that can easily be made into weapons.
They laptops also completely offline, which solves the biggest concerns for small jails that don't have a robust IT staff to monitor and restrict inmate internet searches.
"It's about normalizing a learning environment," World Possible Executive Director Jeremy Schwartz said. "Can we create students out of people while they are incarcerated so they are better prepared when they get out?"
King and Carr were made aware of the laptops through their unofficial jail volunteers — Tina Welling, Ben Read and Len Carlman — and the volunteers learned of the laptops through Ed Resor, a local who's on the board of directors for World Possible.
The jail volunteers are an unofficial group of locals who have worked quietly for years to bridge the gap between local inmates and the community.
"Tina and Ben have donated their time for years to improve the experience of our inmates," Carlman told the News&Guide. "Having these tablets means the difference between watching mindless television for weeks or months or having the Khan Academy, English as a second language, high school diploma courses and a huge body of literature to read. It's an enormous difference in the constructive use of inmates' time."
Before the laptops were introduced, options for things to do at the jail were limited.
"They have a less than adequate gym, a small library and cable TV," Carr said.
One TV for a dozen inmates doesn't always work out. The laptops are for individual use and have games like Garage Band and Frog Squash. Specialized headphones are also available to inmates.
The laptops have courses in which inmates can learn to code or learn about other topics they're interested in.
"I was nerding out on the astronomy courses," King said.
King said as they get feedback from inmates they will look into additional programs, like partnering with Central Wyoming College for learning opportunities.
Adding a law library to the computers is also a goal, though Carr said they have to figure out how to pay for it.
The computers will also give inmates the opportunity to type letters or motions and print them out.
If an inmate wants to file a pro se motion it often needs to be typed rather than handwritten for the courts to accept it.
The laptops are now in 13 states. World Possible has funding resources to run five pilots a year.
They're fairly new to county jails, with Teton County being one of the first to accept the pilot program. If they're a huge hit with the inmates King and Carr can always decide to buy more. The offline laptops cost about $450.
Martin said he's realizing the added importance of e-learning capabilities with the pandemic, especially when it comes to inmates transitioning back into their community.
"With COVID-19, it's having us push toward a lot of technology and trying to persuade different jurisdictions that when they leave they have to do a lot online now," he said.
If prisoners have been incarcerated for a decade and are released, they're now in a world that is not only technology-driven but technology-dependent, Martin said.
"Their whole world changes," he said.
Teton County's jailhouse volunteers are excited to measure the long-term benefits of the laptops.
"Education can change the world like nothing else," Carlman said.