With spring biking season underway, pathway users will find they are joined by a menagerie of characters when they move through the underpass located near the intersection of highways 22 and 390.
"Cruising Critters," a mural by Jackson artist Marco Miller featuring wildlife pedaling on bikes of their own, was recently installed in the highly trafficked underpass. The work is one of the latest projects from Jackson Hole Public Art.
"Any time there is massive infrastructure that has a huge amount of public interface, we're always hoping to integrate public art," said Carrie Geraci, executive director at Jackson Hole Public Art.
The organization issued a call for local artists to submit proposals, and a selection panel then invited a few finalists to create a site-specific concept. The panel selected Miller's project from that final pool.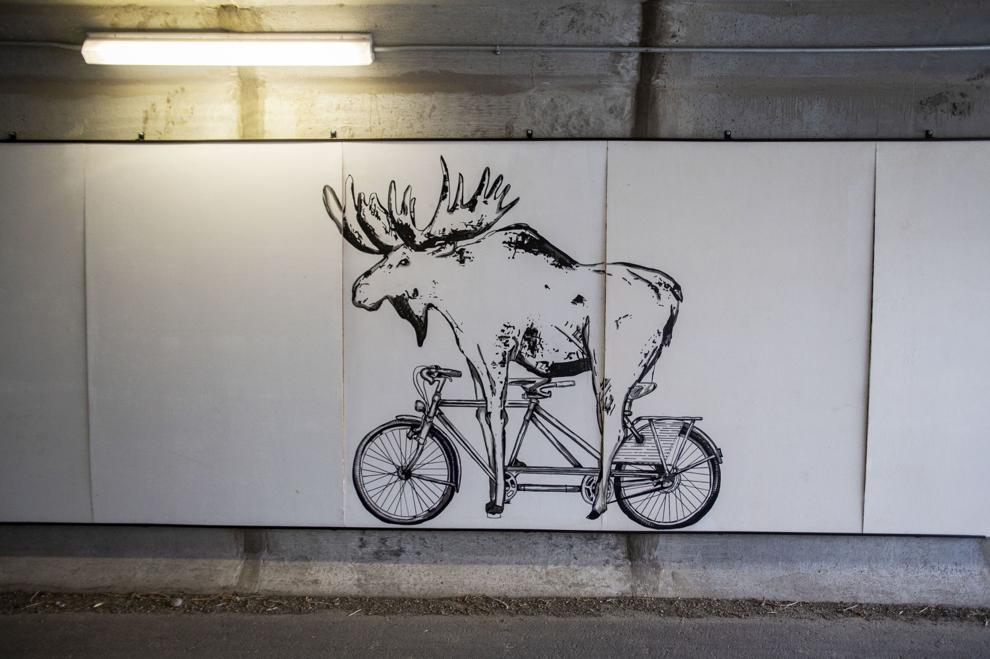 Miller's selected work features a moose, a bear, a magpie and a pronghorn pedaling bikes. Miller, an experiential/creative event producer, fabrication designer and artist based in Jackson, took inspiration from his prior days as a bike messenger in Chicago. Miller logs hundreds of miles each month on Teton County's pathways, using the system to traverse the valley and commute to work.
"I hope that the public looks at the mural and sees that it's both silly and happy, and that we should all ride bikes more often as a mode of transportation," Miller said in an artist statement.