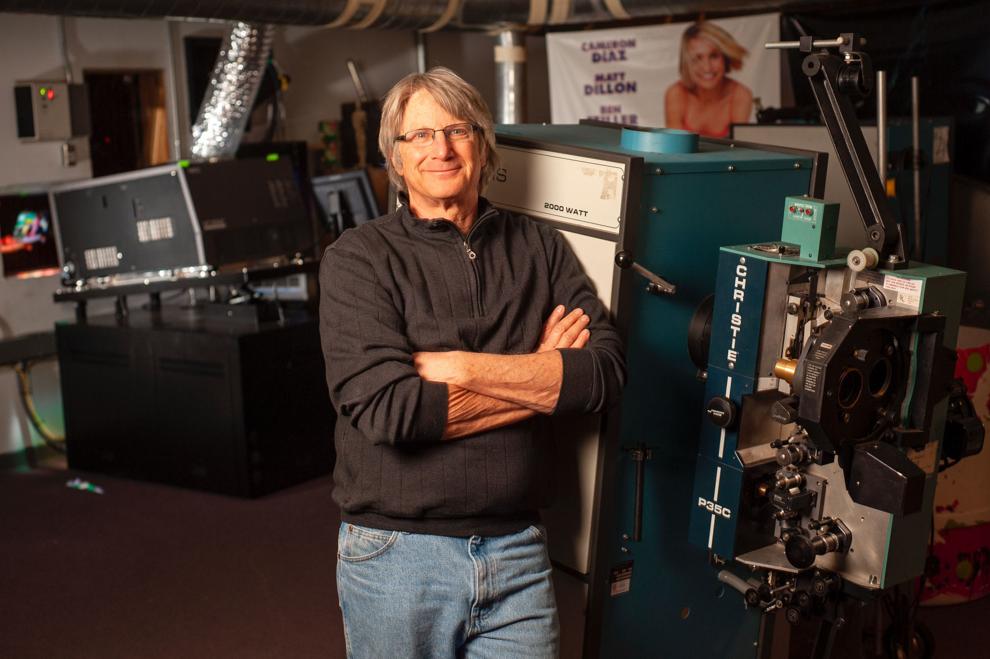 While in California to support longtime Jackson cinema owner Frank Londy as he battled cancer, his family passed time watching baseball.
They all rode the emotional ebbs and flows of a diehard St. Louis Cardinals fan as Londy's underdog team pulled off a 17-game winning streak — a franchise record — and landed a place in the playoffs.
"My kids were high on it," daughter Meagan Londy said. "They were feeding off of how high he was on it."
Then Londy's beloved team lost, beaten by the Dodgers. His granddaughters were devastated. So his daughter asked Londy to talk to them. And he did.
"He said, 'Girls, it's designed to break your heart,'" she recalled.
She loved that, a lesson that applied both on and off the baseball diamond: Things that break your heart are proof of life, things that let you know you're alive. Her father enjoyed everything, heartbreaking and not, and wanted his grandchildren to appreciate that too.
"Baseball was a metaphor for life," Meagan Londy said of her dad's outlook. "It was poetry."
Frank Londy died of non-smoker's lung cancer on Dec. 22. He was 75. His friends, employees and family remembered him as the funniest, most earnest man in the room. He was equally at home arguing the finer points of movie and baseball history as he was writing meticulously detailed guides, with diagrams, for pet-sitting his beloved dachshund, Oliver, and talking smack on the softball diamond.
"Frank's legacy is not the cinema, it's the person he was," longtime friend Thom Ross said. "He was a walking allegory of all that's good in life.
"Except the Cardinals," Ross added. "But I can forgive that."
A few years back, Londy got in touch with his cousin's daughter, Zan Morley, to see if she wanted to watch "The Last Samurai."
She was in her ski gear, having a few drinks at the Mangy Moose, and thought it odd, since the flick had been released years earlier.
That night she ended up sitting next to Academy Award-winning actor Christoph Waltz at the wrap party for "Django Unchained." Director Quentin Tarantino was playing his reel of "The Last Samurai." Londy had never told her his real plans for the evening.
"That was just so Frank," Morley said, laughing. Had she known, she would have changed out of her ski clothes.
Londy moved to Jackson Hole in the early 1970s and started screening films on bedsheets and walls in Teton Village while his girlfriend and later wife, Maureen, served freshly baked cookies for the crowd. He then built the Jackson Hole Cinema, which he opened in 1977 and twinned in 1988. And he later expanded his local cinema empire to include Movieworks, which he owned, and the Teton, which he leased.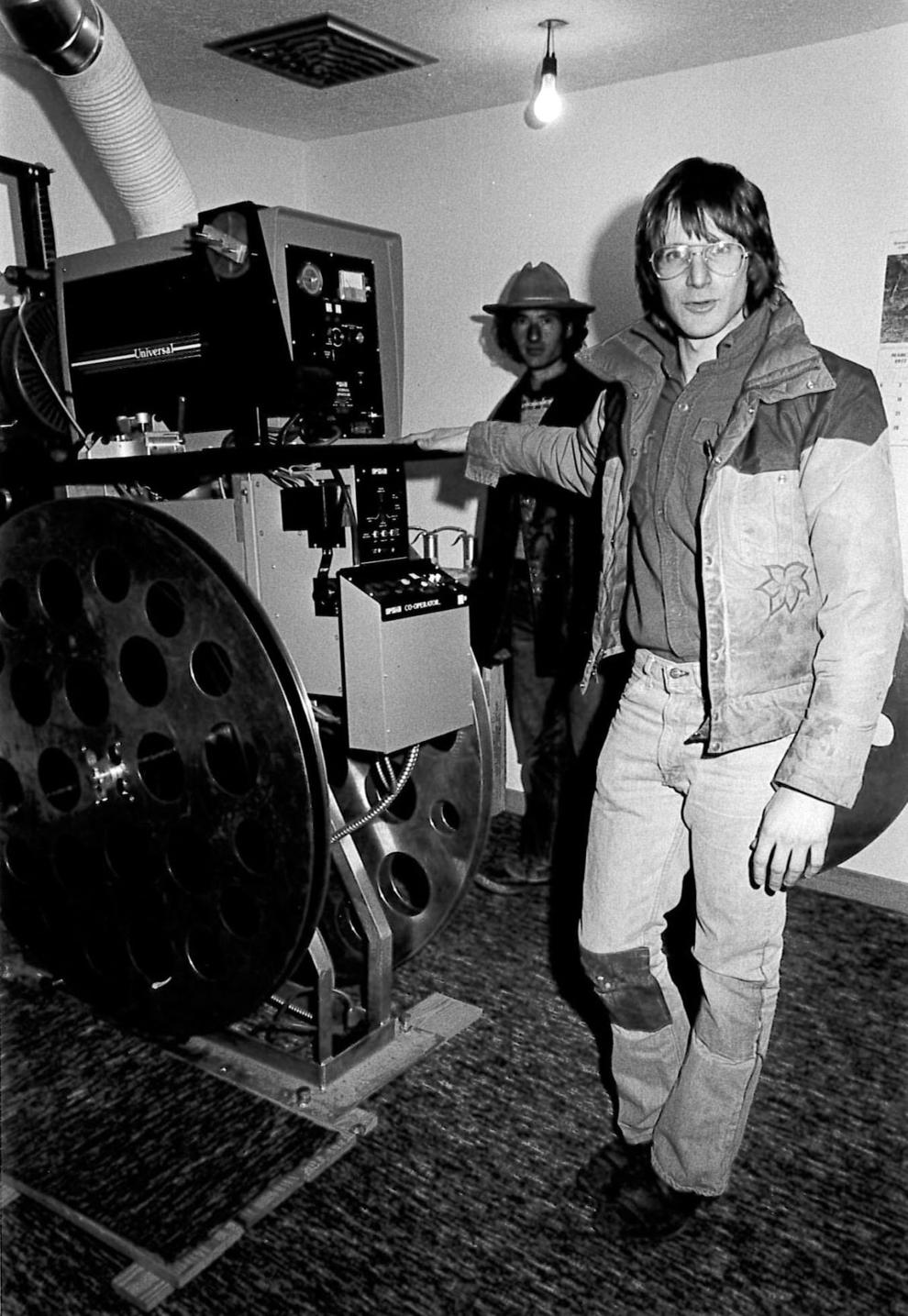 Londy ran a indie film festival, fielded a softball team, and brought countless films to the valley: everything from iconic blockbusters like "Star Wars: A New Hope" to indie productions like "The Peanut Butter Falcon."
"Without Frank, we would have had that one movie theater on North Cache and that would have been about it," said his longtime friend Dr. Brent Blue. "We would have never advanced into the late 20th century and certainly not the 21st century."
Dubbed a "consummate film freak" by the late pop culture pundit David Swift, Londy relentlessly promoted the theaters, putting his kids through college on revenue from popcorn and Coca-Cola.
"He was very proud that he was perhaps the only guy in the West who was using real butter in his popcorn," said his friend of some 50 years, Michael Sellett.
Blue remembered Londy sometimes giving bad movies good reviews on the infamous movie line, which he recorded himself.
"Whenever he gave a decent review to a really bad movie, of course you had to give him a lot of grief," Blue said. "He would fess up to it. But he wouldn't change the recording."
Londy hosted benefits for 9/11 victims at his theaters, opened the doors for kids fighting terminal illness and gave generously.
"Hundreds and hundreds of free passes for raffles and whatever he could do for the arts, for kids, for anybody," Kathleen Godines said. "He was the most generous man I've ever met."
Londy also ran an Oscar contest, which became a community staple. The first place prize was a free year of movies.
Jesse Roberts, who worked for Londy for just shy of a decade, said the theaters had an internal contest, too. Whoever could beat Frank would win $100.
"He was such a bragger about how he's never lost a contest in 30 years," Roberts said. "I still think he had some insider knowledge."
So Roberts made a point of beating him.
When he did — once — he walked into Londy's memorabilia-laden office at the Twin and played Queen's "We Are the Champions" on his phone. He made his boss listen to the whole song, start to finish, then collected his check.
"I've never had a boss where I would bust his chops more and not be nervous about any kind of repercussions," Roberts said.
Roger Amadon, a friend of Londy's, described him as devoted to his workers.
"If there was a problem, he was on it to help them through," Amadon said.
Roberts agreed, remembering how he struggled with work, the thankless nature of customer service, and staying open 365 days a year.
"I'd just tell him my problems with life and he was always there for me," he said. "It was loyalty to Frank that kept me there for so long."
Meg Petersen, a two-decade employee of Londy's, felt the same.
"He was there for me a lot when I was young and didn't have anyone else in this town," she said. "He was more than just a good boss. He was a good friend."
Thom Ross met Frank Londy on the softball diamond in 1977, playing for Jack Dennis Sports. Londy, the leader of the Jackson Hole Cinema team, hit what could have been an inside-the-park home run.
As the cinema owner approached second, head down, Ross squatted and put his mitt down like he was going to catch the ball.
When Londy looked up, he slid. But the ball was nowhere to be seen. Londy jumped up, cursed and ran to third base. Then he called a time out.
Ross had fake tagged him, making a dirty play that's illegal in recreational softball.
"He walks up and, with his two hands, he grabs me around the throat and starts shaking me," Ross said, laughing. "First time I met Frank, he was trying to kill me."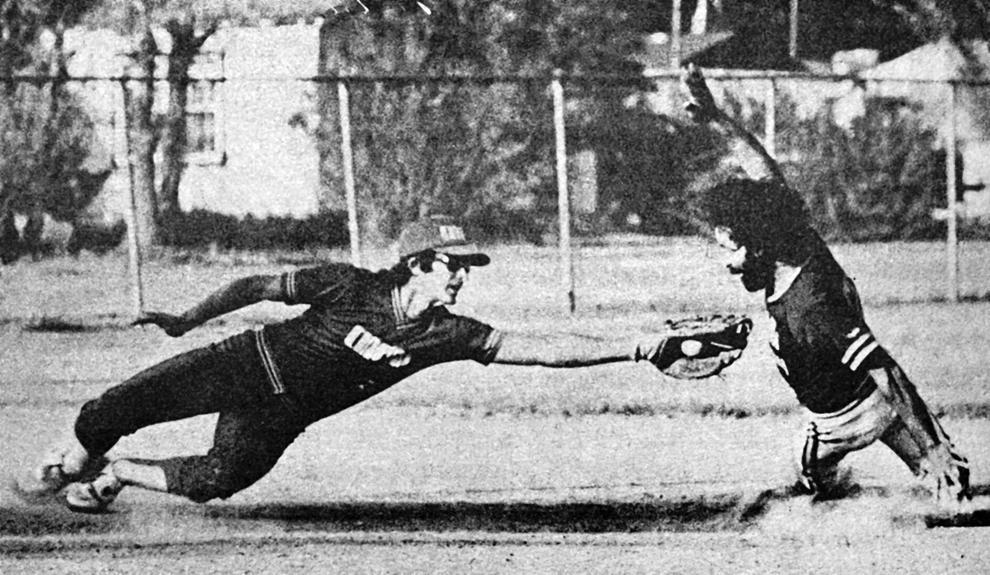 His son, Nicholas "Nick" Londy, said you didn't want to play dirty around him: "He's the type of person that would never fake tag. But if you fake tagged him, he would respond."
Londy's love for the game was effusive, and particularly for the Cardinals. In 1981 the News described him as "the kind of guy who hates Lewis and Clark for opening up the West and leading the way to subsequent baseball franchises in Los Angeles and Houston."
In recent years, he ensured his family sat behind home plate at Snow King most every Fourth of July to watch the fireworks. And he coached Little League, Babe Ruth and the American Legion's Giants.
But the movie man didn't just love baseball.
He was a skier, a golfer, and the instigator-in-chief among friends in the Teton Pines "Thursday Group," a 30-or-so-year golf club that played greens around the country and world.
Phelps Swift said he was often called the troupe's best golfer, "mostly because he told the best jokes and stories."
"Frank always wanted to be the funniest guy in the room," Sellett said.
"Whenever something would happen and someone would try to chip in some humor, he would say 'Wait a minute, I do the jokes,'" Thursday Grouper John Valiante recalled.
And, whenever the golfers started talking about hole-in-ones, Londy would say, "Did I ever tell you about my hole-in-one?"
He would then tell a story about hitting a ball on a par three that went astray. He wasn't happy, so he took a ball out of his pocket, and threw it down the green. It went in the hole.
"That's the one thing I wish he had gotten, a regular hole-in-one," Swift said. "It's one of the few things that eluded him. So I hope he's getting lots of holes-in-one upstairs somewhere."
People who knew Londy well knew he had three loves: movies, baseball and the Beatles. Four, if you count his family. And that love, friends said, overshadowed the other three.
"Family was always his number one thing," Blue said. "And he also treated his close friends like family too. And that was one of the reasons why people loved him so much."
When Godines' son died in a car accident in Bozeman, the Londys, who were out of town, got home and drove straight to Montana for his memorial service. Both spoke about him. As they were leaving, Frank gave her a big hug.
"He said, 'You have great kids,'" Godines said. "And that was that. He just was full of love and heart and compassion for people and life. I just loved him."
He played his guitar almost every night, practicing Beatles songs and singing along.
"You could call and hear him pretty much howling in the background," Linda Schroth said.
And Godines remembered arguing with him about the band all the time.
"We talked Carlos Santana vs. the Beatles, Stevie Wonder vs. the Beatles, anybody vs. the Beatles," she said.
But Godines never won an argument.
"We just agreed to disagree," she said with a laugh. "But I was wrong."
Londy was passionate about what he believed. If somebody said baseball was boring, or told him they didn't like the Beatles, he would argue his point.
But Nick Londy said he didn't argue to be right: "It was to show them the beauty they're missing out on," whether that was the contributions the Beatles made to music history, or what baseball had done for America.
"The man loved Earth," his son continued. "This amazing planet that gave us rock 'n' roll and '57 Corvettes and miniature dachshunds and solar eclipses and cheeseburgers and the Beatles and just the miracle that we got to experience all this.
"There's nobody that I've ever met that loved life more."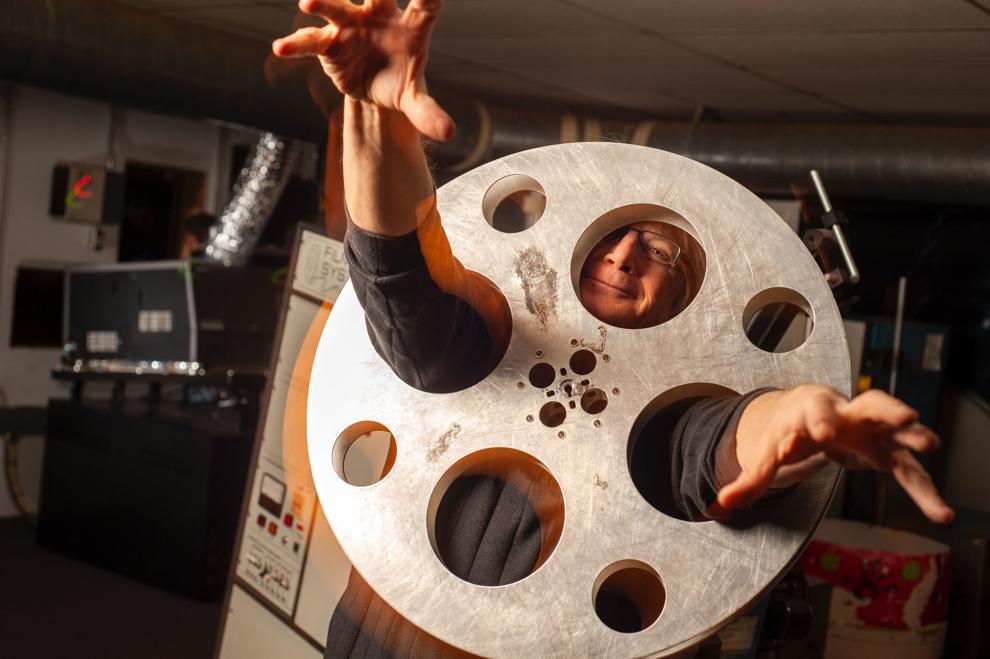 Frank Londy didn't have a favorite movie. But he did have a regular reply when people asked.
"He would say, 'I can't tell you my favorite movie, but I can tell you my top 100,'" Nick Londy said.
They would laugh. But he was serious about his list.
"And he would print it out and give it to you," his son said.
The last movie he and his family turned on was "Shane," a 1953 Western set in Jackson Hole. Alan Ladd plays the eponymous gunslinger, who rides into town over Teton Pass and gets embroiled in a dispute between townsfolk and a ruthless cattle baron.
"On one hand, he doesn't want to come across as somebody that feels like 'Shane' is the best movie ever made because he's got a top 100," Nick Londy said. "But I do know — and this is his exact wording — that what he liked about 'Shane' is that it was nuanced."
Meagan Londy wrote a paper about "Shane" in college, talking about how plot lines are limited. One is the hero's journey, where a hero goes on an adventure, learns a lesson and returns home transformed. Another happens when "a stranger comes to town."
"Shane" falls in the latter camp. Ditto Steven Spielberg's "E.T.," the first movie Meagan remembers watching with her dad in the theater. In both movies the stranger, the hero, doesn't return at the end. E.T. goes home. Shane leaves.
"The end of that movie elicited such a huge emotional response for my dad," Meagan Londy said of "Shane." She reacts similarly to the end of "E.T."
But she learned a lesson from the man who saw baseball as poetry, the Beatles as an inspiration for life, and family as everything: That sort of story — and ending — exists for a reason.
"It's designed to break your heart," Londy's daughter said. "And that's how you know you're alive."