Friends and neighbors, clothing-filled plastic bins and keepsakes surrounded Jennifer Bradof as she moved around her driveway with "Jack Straw" by the Grateful Dead playing over a loudspeaker. The mood was by no means jubilant, but if not for the scorched house at the end of the driveway or the firefighters huddled outside, it might not have been clear from the group's energy that a fire had burned down Bradof's house the day before.
The occasional laugh, and often a word of affirmation, hung in the air. And at times there were tears.
Bradof and her family were inside her Pine Drive house Sunday around 5:30 p.m. when she noticed her outdoor grill on fire. The fire was already too big to put out with an extinguisher when she noticed it, Bradof said, so she called 911. More than 25 firefighters responded a few minutes after receiving the call, Jackson Hole Fire/EMS Chief Brady Hansen said. They fought the fire for 3 1/2 hours and checked on it throughout the night, he said. Despite their efforts, the fire left the house uninhabitable.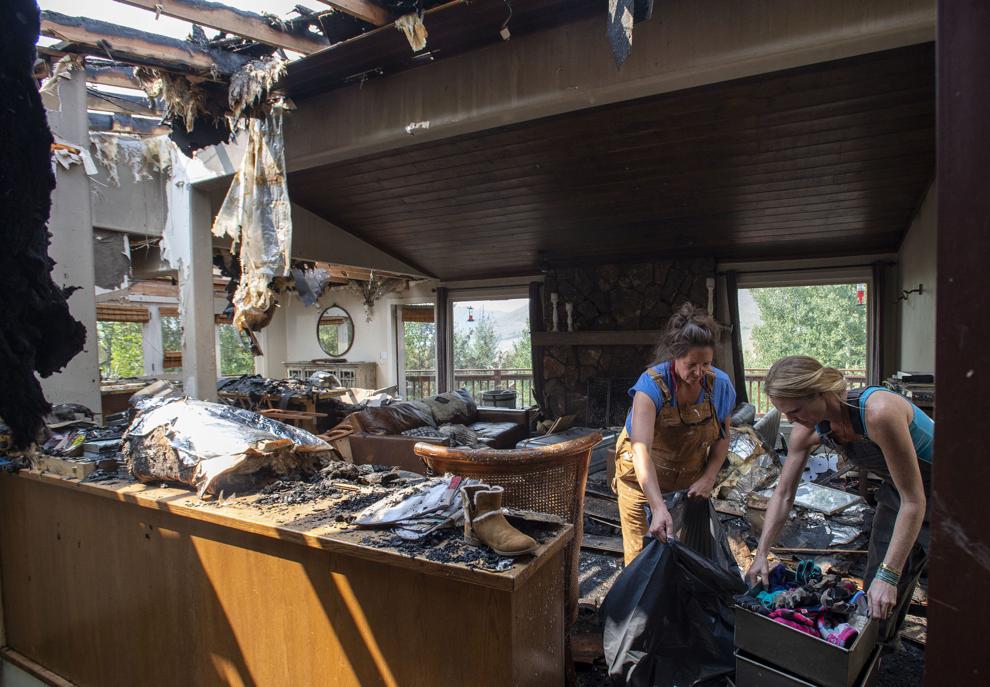 But on Monday, instead of solely lamenting her loss as she pointed out what was left of her bedroom and kitchen, Bradof rejoiced as friends and neighbors took a day off from work to help her and her family get by when their house was all but gone.
"I am so grateful for my community," Bradof said.
Nearby, her Jackson friends and neighbors packed bins with the few things that survived while helping her look into buying a tiny house and renting storage units, among other things.
"People were helping with the kids, they sent pizza, they were giving us drinks, people grabbed our pets," she said.
Bradof is executive director and clinical director of Teton Behavior Therapy. She lived in the house with her husband, Will, who owns Trio, their children, niece and pets.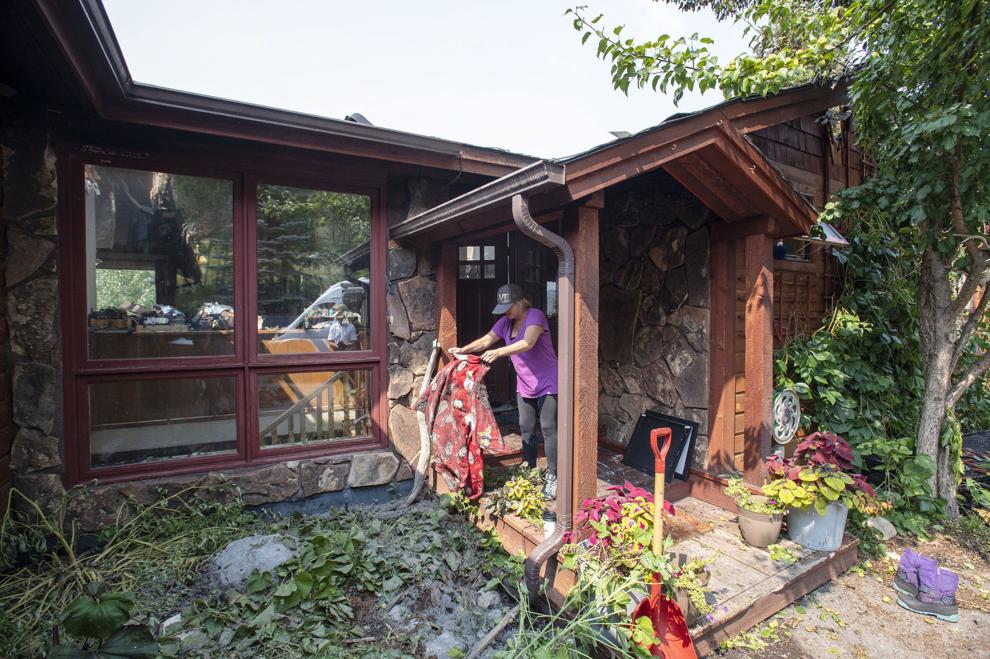 What's left of their house will be torn down, but they plan to rebuild, she said. In the meantime, the family is living with friends and neighbors in a downstairs apartment.
Throughout the ordeal, Bradof said, one of her biggest challenges was reaching out to others, a change in habit because her work centers on people reaching out to her.
"The hardest part for me was having to ask for help," she said. "It triggered me because I'm always helping other people, but it was so awesome that everyone came up to help. It was a true testament of why I'm so happy to live in a small town."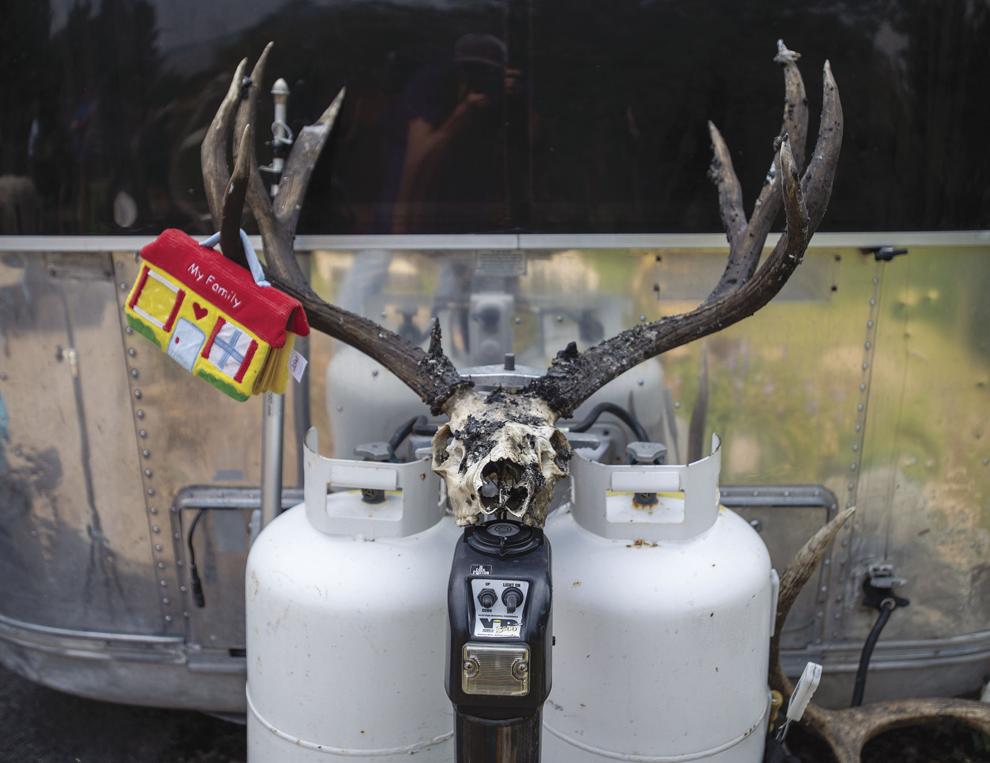 She extended her gratitude not just to her friends and neighbors but to Jackson Hole Fire/EMS, who did all they could as Bradof's house burned to the ground, and who ran into the home to save Bradof's niece's keepsakes of her deceased mother. She also encouraged people to donate to the fire department.
Hansen said the fire department receives a few calls each year about fires that begin in outdoor grills placed against or near a house.
"Never put your barbecue grill against the house," Chief Hansen said. "Put your grills in a separate space away from the house."
Despite the tragedy and long, hard work that rebuilding will require, Bradof conceded that she was still luckier than most Jackson residents as a homeowner, and she is grateful for that cushion.
"If I didn't own my own home, I don't think I would feel secure in finding housing," she said. "And we have home insurance which will allow us to rebuild. If we were renting, we wouldn't get that same benefit."