Lisa Ridgway remembered it as a clear, blue September morning in New York City.
She was walking down the street near Gramercy Park, where her daughter had an apartment, and passed a bar. She saw that it was crowded, which was odd for a Tuesday morning. So she decided to see what was going on.
"I said what are you guys doing in a bar on Tuesday morning?" Ridgway recalled asking the crowd. "They said, 'A plane just hit the World Trade Center.'"
The Jackson pediatrician joined the pack and, as she watched, the second plane hit.
It was all happening only a few blocks away, near the southern tip of Manhattan.
"I went outside and it really was like a different planet," Ridgway said. "You could see it. You could see the smoke and see the paper that was flying in the air."
The doctor was one of about a dozen Jacksonites who spoke with the News&Guide about the Sept. 11 attacks, which happened 20 years ago Saturday. She, like others who have called Jackson Hole home for decades, rolled up her sleeves to help out in New York City. Others woke up that Tuesday morning in the valley and learned that the towers had been struck. Some later went to war. Others disavowed it.
But almost everyone remembers where they were when they found out that terrorists had struck the Twin Towers, changing American history — and the lives of people in Jackson Hole.
"I think it just put fear into everybody," Ridgway said. "The fear of the unknown. And then the fear of the known: That somebody could pull this off."
Ridgway said she had always thought of the United States as "invincible."
"And all of a sudden it was vulnerable to something, and nobody knew what it was," the doctor said. "So there was all this mystery. It affected everybody."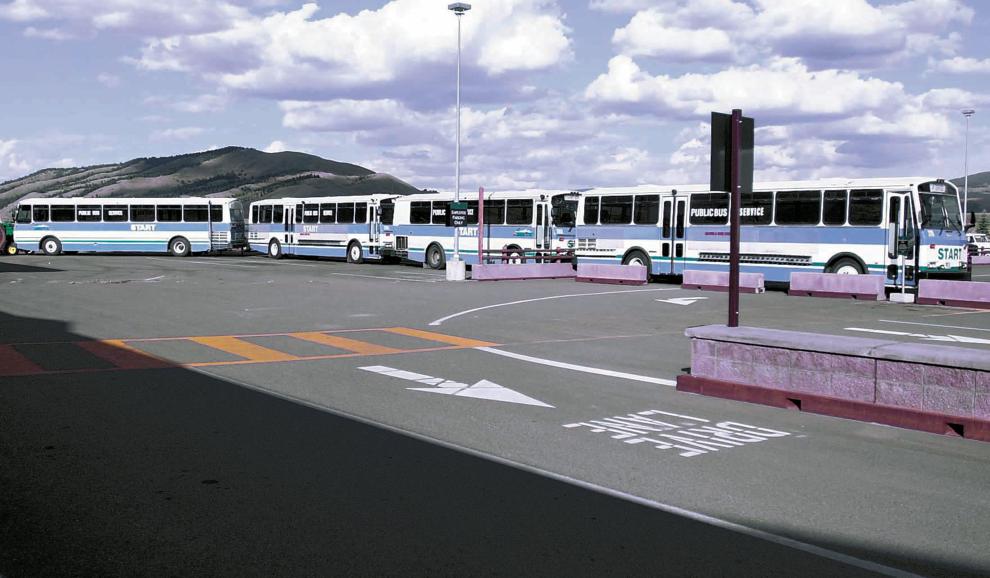 Sandy Shuptrine also remembered it as a pleasant September morning in Jackson Hole. She heard about the attack just after she finished walking her dog.
Jerry Blann, then the president of Jackson Hole Mountain Resort, was at his Teton Village desk.
Jim Stanford, then a journalist with the Jackson Hole News, was up early, cranking out a story.
The first plane hit the North Tower at 8:46 a.m. eastern time — just before 7 a.m. in Jackson.
The second plane hit the South Tower about 15 minutes later. The Pentagon was next, and then a fourth plane crashed into a field in Pennsylvania. It was assumed to have been headed for the U.S. Capitol, but passengers fought back and drove it down.
Everyone on the four planes died.
The Jackson Hole Airport shut down. Teton County Sheriff Matt Carr, at the time a deputy with the Teton County Sheriff's Office, was called out to secure Vice President Dick Cheney's house.
Jacksonites set up a blood drive, and people turned out in droves.
There was a vigil that evening, and the Jackson Hole News sprung into action to cover what was happening over 2,000 miles away. Stanford, originally from New York, said the attacks hit him hard.
"It was deeply personal," he said, remembering people in the newsroom trying to contact family members who worked in the area. "We were traumatized."
Shuptrine, a commissioner at the time, said the Teton County Board of County Commissioners was ready for discussion, but not heavily involved in the response. It was a national, rather than local disaster.
"But I do remember it being very quiet," she said.
There were no planes in the sky, save for military jets.
Ridgway left the bar that Tuesday, found her way to a Beth Israel medical center and offered to help respond to the calamity, which claimed over 2,600 lives in New York alone.
She flushed survivors' eyes, washed their bodies to get rid of potential contamination and collected phone numbers so the hospital could contact families when phone lines became available.
But by mid-afternoon ash-covered ambulances stopped coming.
"There were no more survivors," Ridgway said.
On the Upper West Side, Mariam Diehl was at home, getting ready for work when, watching the news, she saw the planes strike the towers.
Her first call was to a close friend who lived close to Ground Zero. The friend had just left her building with her two babies — and was running north.
"Somehow, I went to work," Diehl wrote of her experiences on Sept. 11 in an email to the News&Guide. "I didn't know what else to do, and I don't think the situation had become real to me yet."
Diehl spent the next week in the president's office at St. Luke's-Roosevelt Hospital. She answered phones, helping with the search for missing people as the public piled signs and flowers and photos of missing loved ones outside of the city's hospitals.
"It was horrendous," she said. "Every single caller was devastated."
At the same time, Diehl was worried about her parents trapped in France, stuck because flights to New York were grounded.
She was also unable to contact her two sisters who lived in New York and D.C.
And with Middle Eastern heritage — her father is Iraqi and she is a first-generation American — Diehl began to worry that the blame would fall on people from that part of the world. She wondered whether her family and friends would be sent to internment camps, and remembered there being talk of it.
"On one hand I was mourning with my city, devastated by the heinous acts that caused the fall of the towers and the deaths of thousands," Diehl wrote. "And on the other, I was fearful."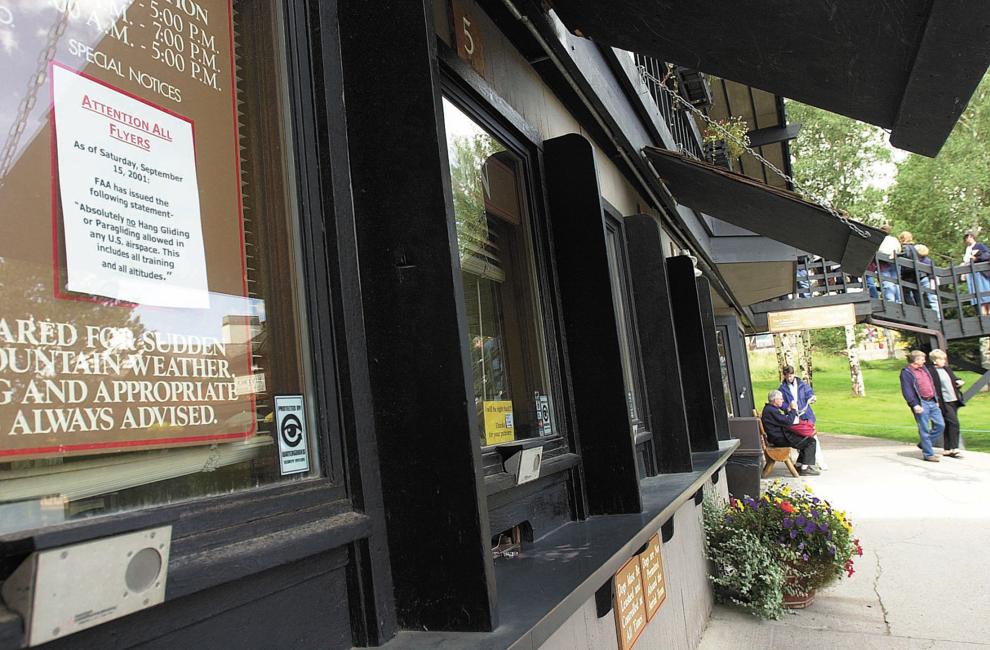 Jackson was not immune from the fear or suspicion that gripped the country, or the sense of national pride and unity that drove some people to respond to the violence.
Roughly a week after Sept. 11, a woman reportedly called the cops on a Jamba Juice employee who she thought looked Middle Eastern and made a "suspicious remark."
Police investigated, acknowledged the situation was uncomfortable and said they were sorry for the man from the U.S. Virgin Islands who was put in that situation. They said hate crimes would not be tolerated in Jackson Hole — and that they didn't anticipate any.
Jerry Blann, also a Jackson Hole Airport board member at the time, remembered being required by the Federal Aviation Administration to beef up security.
At one point the airport placed START buses and other vehicles around the drop-off lanes as a sort of makeshift barrier. Blann remembered concrete jersey barriers being used as well.
"I don't think that lasted long," he said, "but it certainly impacted the flow of traffic."
Cheney's visits to Jackson Hole became secret.
And an anthrax scare put local officials on guard.
But people also found ways to help out, and community leaders called for unity.
"Jackson is like a family rather than a town," Lisa Sherr said at a memorial roughly a week after the attacks. "It has always been that way."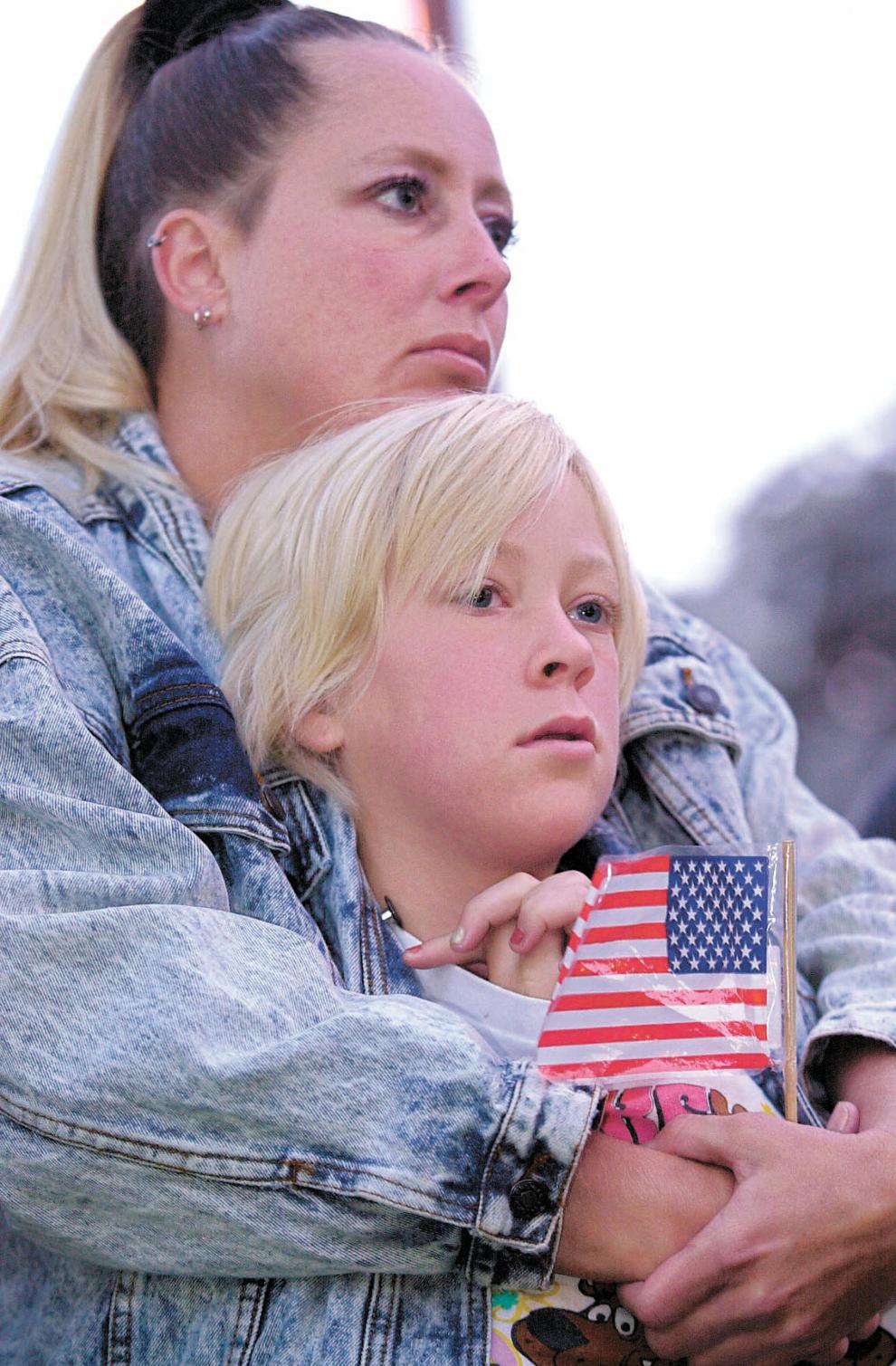 Artists held classes to help people handle their grief creatively.
And teenagers threw their hats in the ring, raising $14,000 for the Wyoming Chapter of the American Red Cross. At the time that was more than any other group in the state raised for the cause.
"We felt helpless," Ashleigh Evans, then 15, said of her decision to organize the event. "We're not even old enough to donate blood, but we wanted to do something."
Some people, like Michael Humphrey, went to war.
He joined the Marine Corps after graduating high school in 2007 and was deployed to both Iraq and Afghanistan. In 2015 he told the Jackson Hole News&Guide that watching the Twin Towers fall in history class as a 12-year- old drove him to enlist.
"We just watched it all day long," he said. "I was still young when it happened, but that was kind of the kicker. I was like 'Yep, I'm going.'"
Others, like Ridgway, became pacifists.
"I became a Quaker," Ridgway said, part of "just trying to make sense of it all."
"When you look at 9/11, and the damage, and the carnage, and the death, what do you think it accomplished?" Ridgway asked. "I can't answer that."
"We just seem to live in this cocoon at times," American Legion Post 43 Commander Joe Burke told the News&Guide.
He was reflecting on the wars that followed 9/11, how distant Americans had felt from previous conflicts and the death of Rylee McCollum, the young Jackson Marine who died in Afghanistan in August.
McCollum was killed at the Kabul Airport, days before the 20-year war concluded.
"You see these things in the news and the newspapers and you just assume they're really distant things," Burke said about McCollum, "and then they come to your hometown."