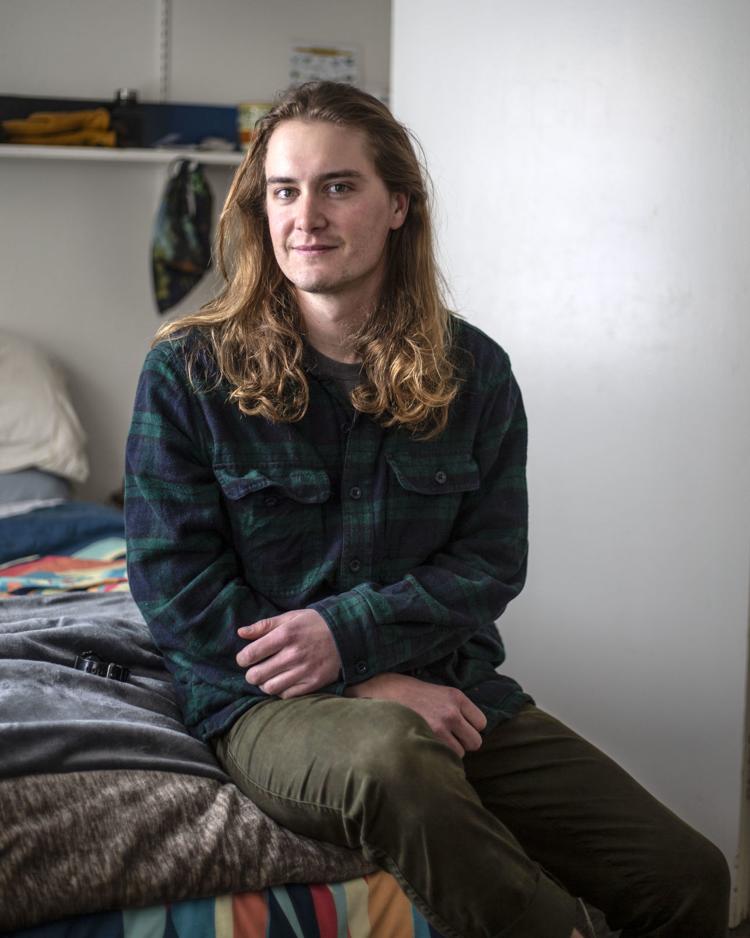 Flying home from Japan on Feb. 26, I did the math.
Fourteen days from then was today, March 11. There were two weekends in between, two major deadline days and any number of days that I could have spent doing anything other than sitting alone in my 8-foot by 14-foot room. Skiing at the resort, maybe, hanging with some friends or, for that matter, going to a public area and sitting there just to see people.
But when I got home I didn't do any of that. I still haven't. Instead I checked myself into my own bedroom for a two-week stay, hoping to self-quarantine after traveling to a country with what the CDC calls "sustained community transmission" of COVID-19.
Today is the 14th day of my isolation. Tomorrow I will leave my house for close to the first time in two weeks.
Nobody told me to self-quarantine when I returned. And, honestly, the hairs on the back of my neck stand up every time someone refers to what I'm doing as that. It feels medical, like my room, which is fairly comfortable, is some white, antiseptic facility straight out of "Contagion." Until recently it also wasn't clear what that meant and whether it was appropriate for me. Guidelines of any sort were pretty hard to come by until a few days ago.
To be clear, I didn't — and don't — feel sick. I feel fine. (I knocked on wood when I wrote this sentence and every time I read it.) I've used the past two weeks to start training for a half marathon in the summer and a marathon in the fall.
But when I came back from Japan, where I was skiing with good friends, I was concerned. Although I was methodically washing my hands, disinfecting surfaces and not touching my face when I was abroad, I had (maybe) read too much about the virus. I knew it could take anywhere from two to 14 days for infected people to become symptomatic and heard that the disease could be spread by people who are asymptomatic.
I decided I'd better wait it out.
Other than to cook, use the bathroom, go for a daily run, and, once or twice, spend a few hours outside far from people, I have been in my room. I also haven't really interacted with people since being home. Aside from a few conversations with my three roommates in common areas and a few walks I've taken with my girlfriend in remote parts of the county (we stayed the recommended distance apart), I've been more or less alone.
Now, on my last day of quarantine, I feel like a sponge without water. Some human contact will go a long way toward replenishing my shriveled social life — and sanity.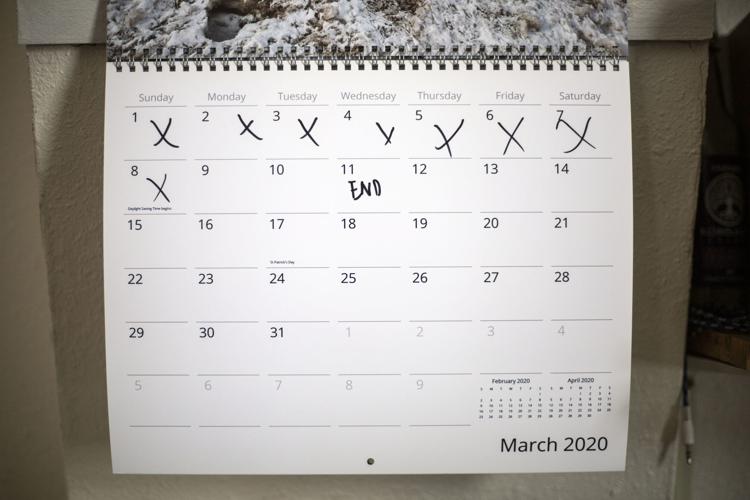 Even though I'm a die-hard introvert, being essentially alone for half a month was lonely. I've also struggled with anxiety in the past, so not knowing if what I was doing was appropriate really got that old clock ticking again.
Guidelines for people like me, those who have traveled to an affected area, returned home and remain asymptomatic, have been maddeningly scant.
At one point I called St. John's Health and the Teton County Health Department, both of which said testing was not available for asymptomatic people. They recommended I stay the course unless something changed. It wasn't until March 5 that the Centers for Disease Control and Prevention finally published some information relevant to people in my predicament. That was nine days into my self-imposed quarantine.
Tuesday, 13 days in, was my first time seeing them. I was writing this article.
Because I had traveled to a country with "sustained community transmission," I was labeled a "medium risk" — the first time I've ever been dubbed a "risk" by a federal agency.
That classification means the CDC now recommends people in my situation practice self-observation and social distancing. The first entails monitoring yourself for symptoms and calling a doctor if you feel like you are symptomatic. The second centers around avoiding large groups of people and staying about 6 feet away from people when possible.
I've been doing both, and more. I feel fortunate to feel OK. I also feel fortunate to work somewhere where remote work is possible and to be almost done with my two weeks of self-imposed separation. But in the future, when I make travel decisions, I'll think about the second type of travel risk Dr. David Shlim identified in a story I co-wrote a week ago: the potential for a travel-related illness to disrupt your life, even if you don't become infected or symptomatic.
Separating myself from other people, wiping down surfaces in my house with Clorox wipes after I used them, dealing with some virus-inspired anxiety, and spending two weeks alone in my room has been a disruption for sure. I miss people. I'm ready to become a human again.
But that's not going to happen fast. As I reemerge, starting tomorrow, I'll be cautious. I'll still be washing my hands and steering clear of sick people. If I start to feel ill I'll stay home and call a doctor. The CDC recommends all of the above as preventive measures.
This weekend, though, you can count on two things: I'll be seeing people, cautiously, I'll be skiing, and I'll be getting wings. Maybe even all three at once.