Brain Chemistry Labs has big news.
The medical research nonprofit published a paper in the British journal Royal Society Open Biology detailing a blood test it created to diagnose ALS. Patients have to wait a year or so for an ALS diagnosis, but the test can quickly identify a biomarker for the disease without having to wait for symptoms to appear.
"This will give a definitive answer to someone who thinks they have problems," senior scientist Dr. Sandra Banack said. "It opens up an opportunity for rapid diagnosis but also the ability to tell if certain treatments are working."
Banack is the first author on the paper, which describes the process for the test. She and the Brain Chemistry Labs team can identify exosomes, "packets" of microRNA (small genetic molecules) that organs shed into the bloodstream.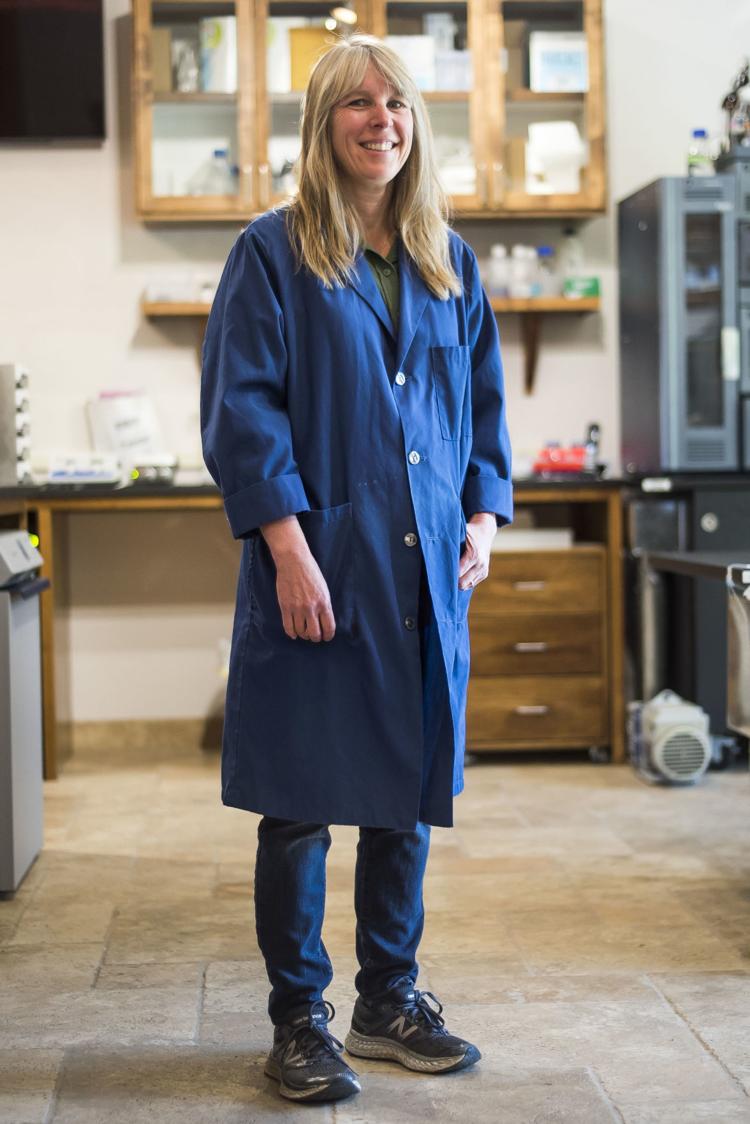 Brains afflicted with ALS shed a particular type of microRNA. The lab's new test can distinguish between a blood sample from a patient with ALS and a healthy one.
"We have a single mission to definitively improve patient outcomes," Banack said. "This is something that moves us in a very direct way toward that."
According to the ALS Association, patients live an average of two to five years after receiving a diagnosis. Once they do, they can take a couple of medicines to slow the disease's progression.
Obtaining a diagnosis a year earlier might extend that life expectancy or give patients a better quality of life because their brains would be in healthier shape when they begin treatment.
Given the slow pace of research into neurodegenerative diseases due to their complexity, the test is a big deal, the "most important scientific advance" the lab has made, Executive Director Dr. Paul Cox said in an email.
The next step is to scale the test up. Manufacturing and distribution go far beyond the scope of Brain Chemistry Labs, so Cox is looking for a partner in the pharmaceutical industry.
"They are really good at that aspect," Banack said. "We are really good at the discovery part."
Being able to identify exosomes in the bloodstream could help doctors track how well treatments work. Watching the exosomes as a biomarker in blood samples would give researchers and physicians insight into whether patients were stabilizing or getting worse while on a particular medicine.
That is of particular relevance to Banack, because Brain Chemistry Labs' work revolves around finding preventive measures or a cure for neurodegeneration, particularly the amino acid l-serine, which it has in a phase II trial to determine its effectiveness.
Banack sees the ALS blood test as a step toward that ultimate goal.
"To me, the holy grail is prevention," she said.