Will Wagnon will leave St. John's Health with a $1 million severance package following his resignation as CEO, which the hospital board accepted Monday.
His severance package, negotiated under the terms of his contract, totals roughly $1 million, bringing his total compensation from the hospital to just over $1.4 million for the six months he served as CEO.
The hospital board provided no reason for his resignation.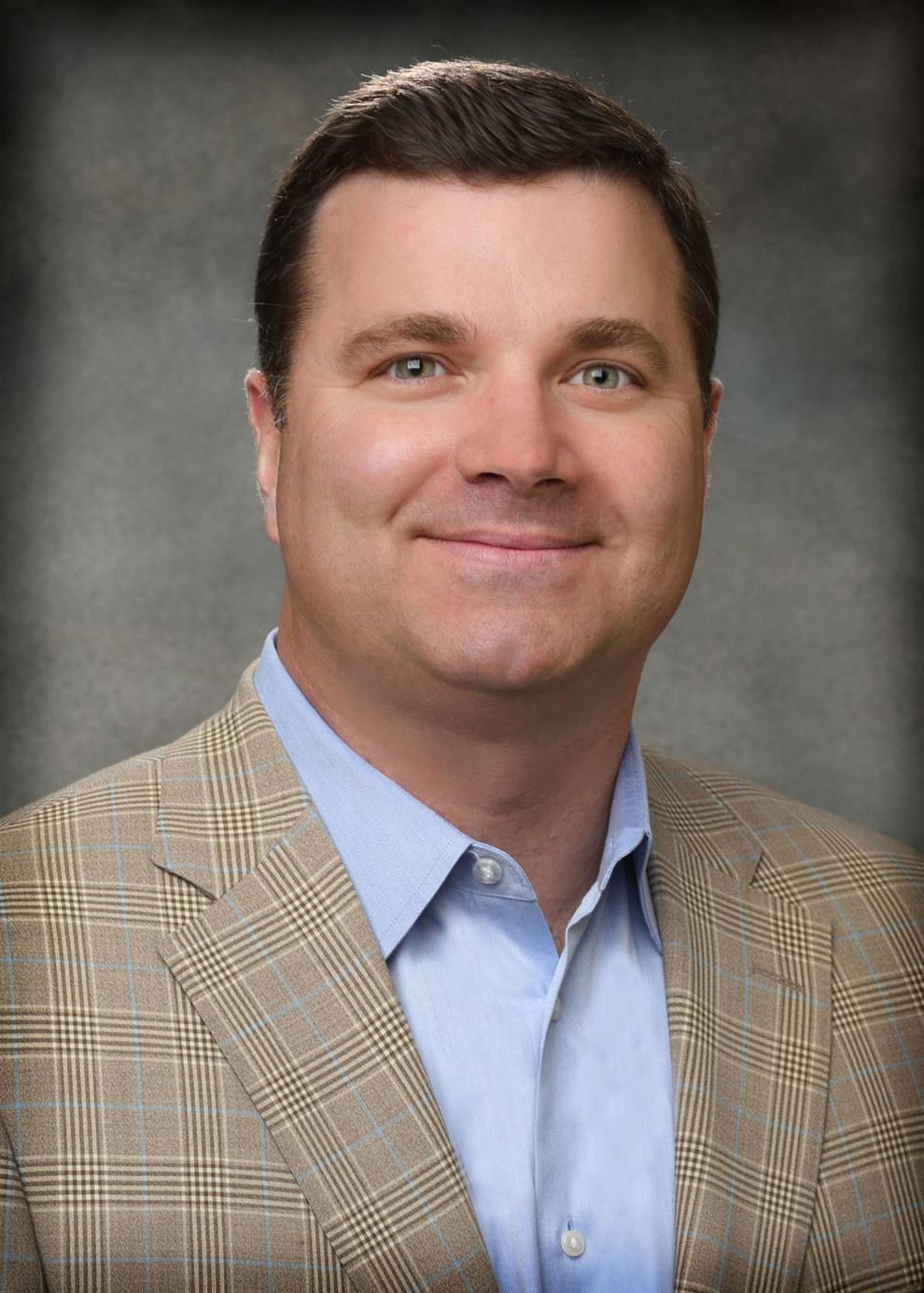 Hired in December to replace retiring CEO Dr. Paul Beaupre, Wagnon started at St. John's on Feb. 1. He came to the role with two decades of experience in hospital administration, much of it with the Tennessee-based for-profit hospital chain HCA Healthcare.
Wagnon's last two postings with HCA were leading Henrico, Parham and Retreat Doctors' hospitals in Richmond, Virginia, from 2013 to 2019 and Mountainview Hospital in Las Vegas for five years prior to that, his LinkedIn profile showed Monday. When he was hired, he said he was excited to take over in Jackson because of the hospital's success in national quality rankings and patient satisfaction surveys.
"I feel like the quality of care is really high and the accolades are many," he told the News&Guide at the time. "So there are lots of people that have been doing fabulous things for a long time here."
Just a few days shy of his six-month anniversary on the job, however, Wagnon is gone, and the reasons for his departure remain unclear. At Monday's hospital board special meeting, Chair Sue Critzer said he left under a section of his contract that allowed him to resign with "good cause."
In the contract's language, the reasons Wagnon could resign with good cause were limited to a substantial reduction in the scope of his job, a substantial reduction in his pay or bonuses, and a change in location for his position. Hospital attorney Tom Lubnau wrote in an email that Wagnon's resignation was "in full compliance" with the contract; Critzer would not confirm if Wagnon had elected to leave because of one of those three reasons.
"Legally I can't discuss any specific personnel or HR things so I have no further comment on that," she told the News&Guide on Monday.
Wagnon did not respond to a request for comment Tuesday.
As a public hospital that receives taxpayer funds, St. John's is subject to the same disclosure laws regarding public records as government agencies. The sunshine laws that dictate transparency for public institutions also provide employees with confidentiality.
Wyoming statute 16-4-203 stipulates that employees' personnel files remain private. "Applications, performance ratings and scholastic achievement data" are to be available only to employees and the people who oversee them.
Though the law protects employees' information, it says documents that outline the "terms and conditions" of employment are public records, including working agreements and contracts. Because of state statute, Critzer said, she and other hospital representatives could provide only Wagnon's contract and severance package, not the reasons he left.
Including salary, benefits and bonuses for the time he spent leading the hospital, Wagnon's overall income for his tenure totals roughly $1.4 million (see sidebar). His base annual salary was $547,715, with the potential for bonuses of up to 40% of his salary.
According to his severance agreement, he received the maximum bonus prorated to the six months he worked, along with retirement benefits equal to 6.5% of his salary.
Under the "good reason" section of his contract, Wagnon was to be given 12 months salary as severance, along with health insurance benefits. The agreement Wagnon signed as part of his departure gives him 15 months of his base salary and retirement contributions, health insurance coverage at a rate of $2,912.70 and a payout for any accrued but unused paid time off.
Public relations consultant Alexa Kinney said in an email that the three months of severance pay beyond those specifically outlined in the original contract's severance terms were to account for a 90-day response period the hospital had after Wagnon gave his notice to resign, time in which Wagnon would still have been employed. The severance will be paid in a trio of three-month installments.
In addition to his severance pay, Wagnon will receive a relocation allowance of $250,000, to be paid within 10 days of the severance agreement being finalized.
Taking over from Wagnon is David Robertson, who has been a hospital board advisor for the past three-and-a-half years. His one-year contract is worth $750,000, which Critzer said was calculated to approximate the salary and bonuses the hospital would have paid Wagnon over that time.
Before retiring in December, Robertson had a long career as a hospital administrator, running several rural hospitals in the Midwest.
Most recently, he was an executive at Vizient, a consulting firm that helps hospitals with performance and system improvements. As senior vice president of member connections, he said, he worked with 60 health care systems with a total of 220 hospitals.
Though he was enjoying retirement, he said, he has "an extreme affinity" for St. John's and thought he was uniquely situated to help.
"It just felt like it was a way for me to repay the community for a great career that I've had," he said, "and to be able for maybe the next year to help fill a void that exists."
Two days removed from Wagnon's departure, the hospital hasn't made any moves toward a new CEO search. If it desired, the hospital board could retain the services of Witt Keiffer, the search firm that found Wagnon, again without paying the fee because Wagnon's tenure was so short.
Board members have talked in the past about the leadership profile they want in a chief executive, which includes hospital management experience and being a consensus builder and articulate leader. Beaupre, the CEO before Wagnon, was also a physician, and while Critzer said that is helpful, it's not a prerequisite.
"We certainly have discussed that in the past," she said. "We have felt that a person with the directly relevant experience and the right personality traits doesn't necessarily have to be an MD."
For now, hospital representatives say they will focus on calming any staff concerns with the transition and dealing with the twin challenges of rising COVID-19 cases and a workforce housing crisis. Change at the top, though sometimes unexpected, Robertson said, is inevitable for long-standing organizations like St. John's, which has been around longer than any of its employees.
Companies that are so well established have a way of weathering storms, and he said he feels confident he has the required skills and experience.
"I think that I bring sort of a calmness and a stability and the level of experience of having done the day-to-day things of a health system CEO to where I'm very comfortable in that role," he said. "I think that experience will greatly help through this transition."
This article has been updated to say that St. John's Health had 90 days to respond after Wagnon gave his notice to resign. — Ed.