The morning of March 15, 2020, skiers waited for the lifts at Jackson Hole Mountain Resort to start spinning. Those who bought lift tickets never got to use them.
Dangerous avalanche conditions and roads, combined with fear of the new virus that had just popped up in Wyoming, prompted a rare closure of the Teton Village ski resort. There was a sense that the mountain could open again, but some weren't so sure.
Salt Lake City resident Spencer Lauder told the News&Guide that day he was heading home, cutting a multiday trip short.
"We just heard today, sure, but I don't see why they'd open it tomorrow," he said. "What makes tomorrow any different?"
Turns out, Lauder was right.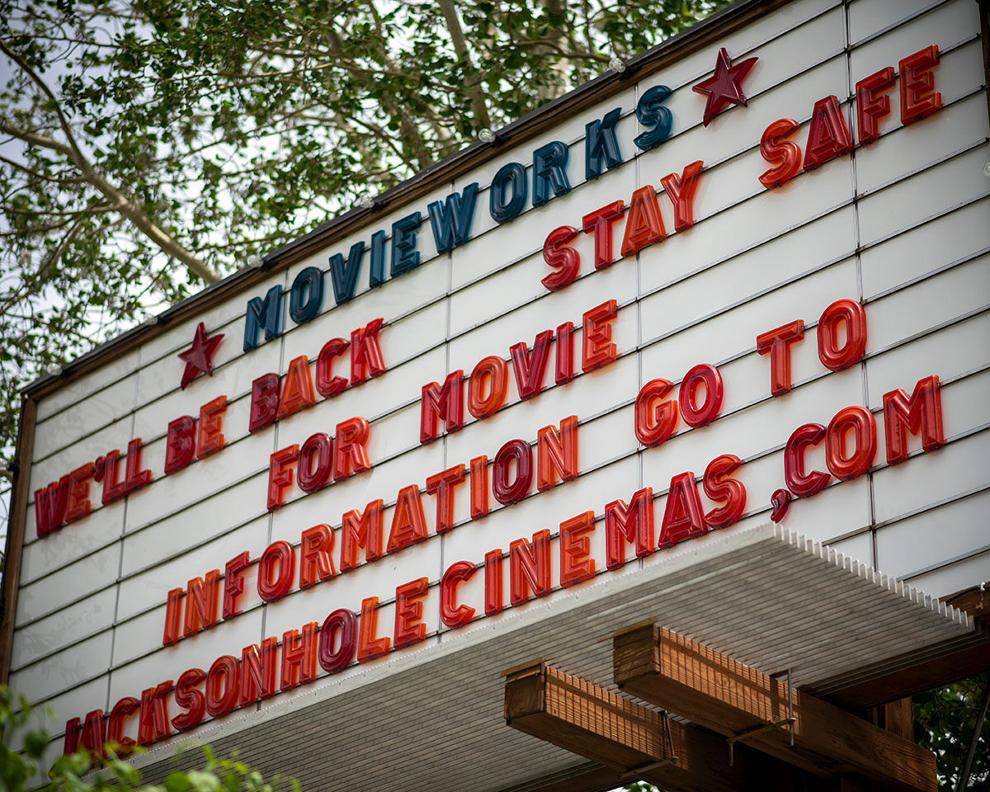 By the next day, all three area ski resorts had closed, and that week Teton District Health Officer Dr. Travis Riddell issued the first of many public health orders, this one closing most businesses in Teton County for two weeks. That week started a somewhat cyclical year in which Teton County's coronavirus numbers have fallen and risen several times, sending the community into varying degrees of response.
"I describe it as a roller coaster," said Jodie Pond, director of the Teton County Health Department.
Teton County's first confirmed case of COVID-19 came on March 18, just over a year ago. Since then the county has seen 3,455 total cases of the disease, with nine deaths.
The virus has become a fact of life at this point. Wearing masks and social distancing are routine. Epidemiological terms and vaccine research have become part of our lexicon.
When the first cases showed up, however, it was a different story.
"That time period was really a lot of scrambling and figuring out how do we make this work," said Charlotte Reynolds, communications director at Teton County School District No. 1.
Schools, like most of life in Teton County, shuttered at first temporarily, then for good last spring. Until spring break, Reynolds said, there was a prevailing feeling that everyone would come back to the classroom, but administrators quickly realized students would learn from home for the final quarter of the 2019-20 school year.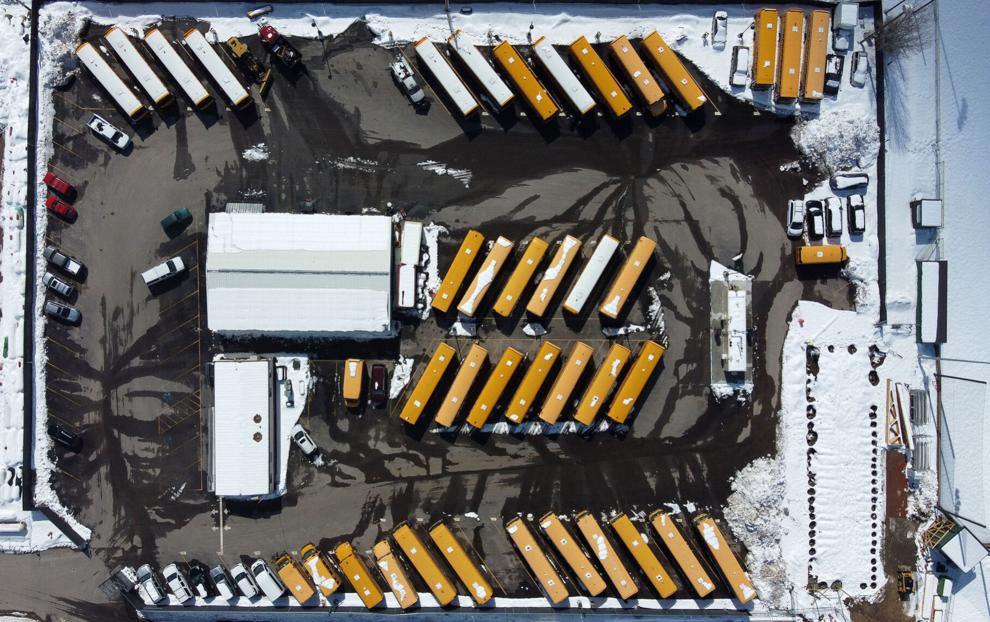 The things done in response to the pandemic in those early days are too multitudinous to list. Elected officials began holding community updates with representatives from government, St. John's Health and the business community.
"It was like, 'OK, what do we need to do? Who do we need to take care of, and who we need to work with to make sure that we're taking care of everyone?" said Natalia D. Macker, chair of the Teton County Board of County Commissioners.
Schools sent home packets, tablets and Wi-Fi hot spots, and they started a meal delivery service in which paraprofessionals and bus drivers took breakfast and lunch to several neighborhoods around town. The meal program was a recognition of the role schools play in kids' lives, one that goes beyond academics.
"People forget the importance of schools providing breakfast and lunch for kids," Reynolds said. "Those might be the only two meals that student is going to get."
Those initial responses were almost undoubtedly successful at stopping the virus and supporting those left in the lurch with no work and no school.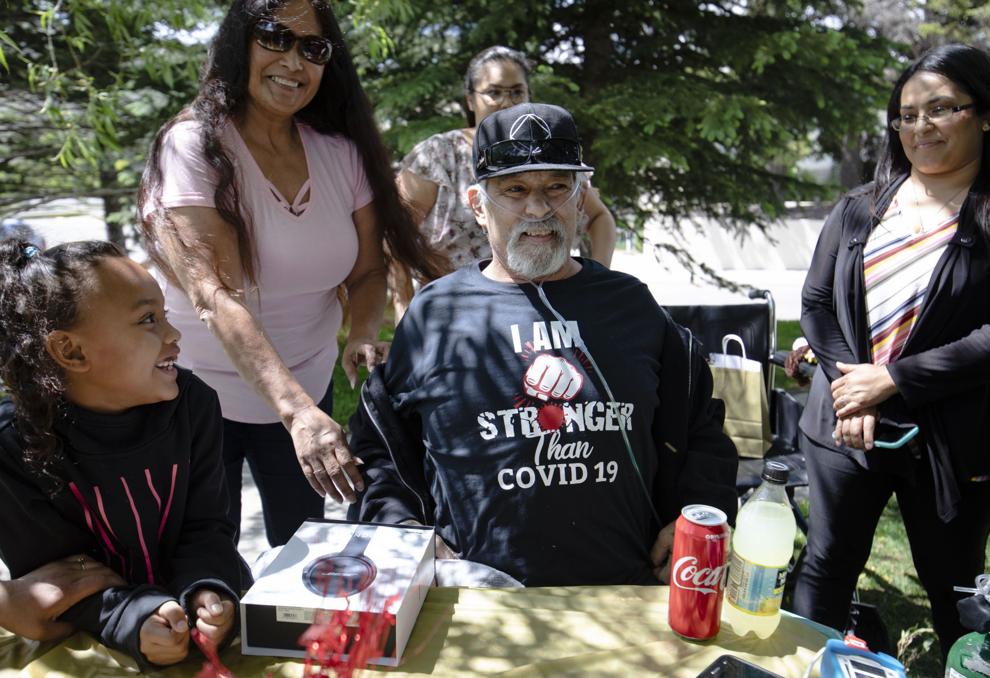 "There was no COVID in Teton County," Pond said, referring to the time in May when the case count dipped to zero.
Even with no active cases, some in the community were dealing with the effects of the disease. Businesses had started to reopen, but two men — Alberto Salazar and Anthony Parker — spent weeks in the hospital fighting off the disease.
Parker spent 88 days in a hospital bed, his heart stopping at one point.
"This virus really ruined my life," he said when he got out of the hospital in June. "But I'm getting stronger as days go by."
Around that time, the state of Wyoming and Teton County began relaxing restrictions on businesses. Tourism picked up, and by midsummer, hotels were full and national parks were seeing record numbers of visitors.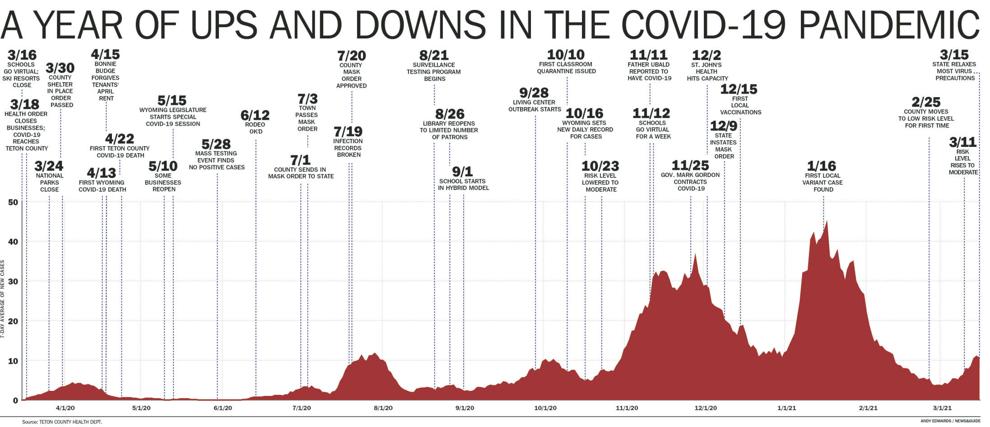 Balancing economic viability and public health is an unenviable task, but elected officials, with the help of public health experts, have tried to do so since the beginning of summer.
"There's a lot more to a pandemic than health outcomes, but that's your primary concern," former Mayor Pete Muldoon said.
Tourism and the movement of people over the summer brought an increase in cases, one that eclipsed the numbers seen in the initial spike. No businesses were forced to close again once they reopened, something Pond attributed to the layered public health response that saw Teton County act before the state as a whole.
"We were the first county to hire our own staff for doing our own isolate and trace," Pond said. "We were the first in the state to have a mask order."
Pond called those measures "key" to keeping the economy open, even as case numbers stayed high. The worst of the pandemic hit Teton County, and the rest of Wyoming, in a surge that began before Thanksgiving. Cases skyrocketed, and the state implemented many of the health orders Teton County had, including a mask order and strict gathering limits.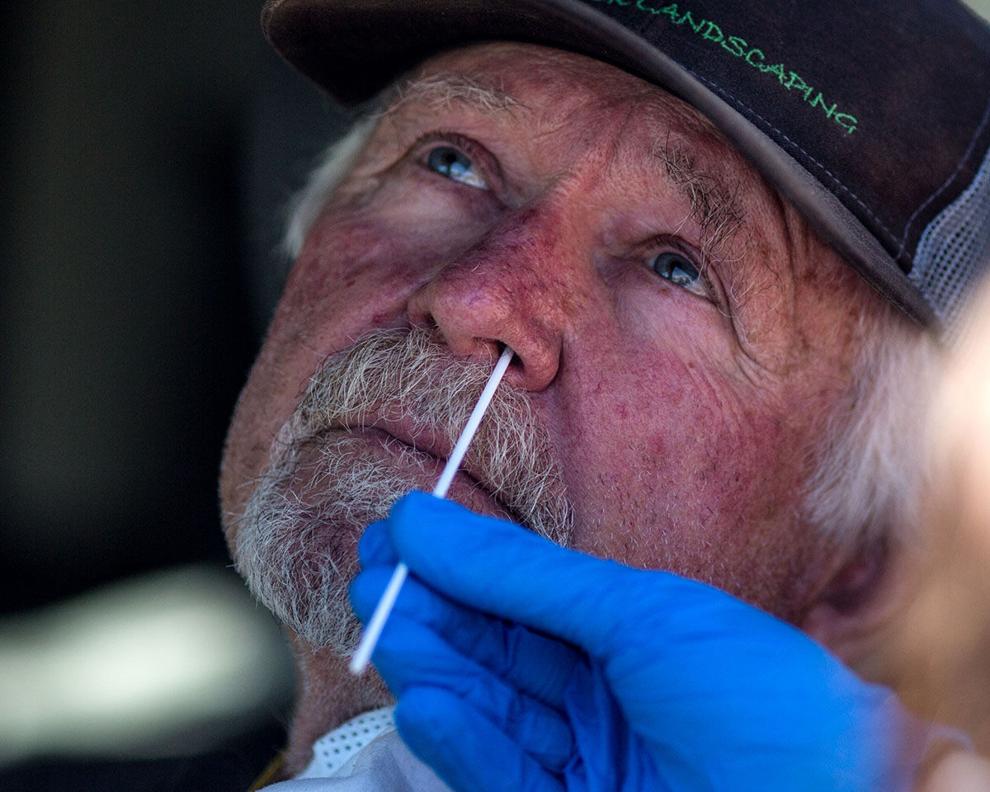 Just as that spike subsided, vaccines came online, offering the first glimpse at a post-pandemic society. The vaccination campaign has been "the biggest of our lives," Pond said, referring to public health officials as a group.
Seeing light at the end of the tunnel gives some space for reflection on how the year of response shaped up. Muldoon said he "would do exactly the same," except for one thing.
"As politicians, I think we maybe could have done a better job of balancing the needs of ... schools and education versus the economy," he said.
Unlike in many places, businesses did stay open throughout much of the pandemic, even though capacity restrictions and other measures in bars and restaurants dampened the economic benefit of a busy summer. Even though some parents felt the hybrid model was unsuccessful, most students had at least two days a week in the classroom, which was more than in a lot of communities.
Teton County ended the first full year of the pandemic with one of the highest total case counts in Wyoming, but its fatality rate is far lower than other communities. Recognizing that there are no easy ways to deal with a pandemic, Pond sees the community effort as a success, which was made possible by having elected officials who deferred to health experts' guidance.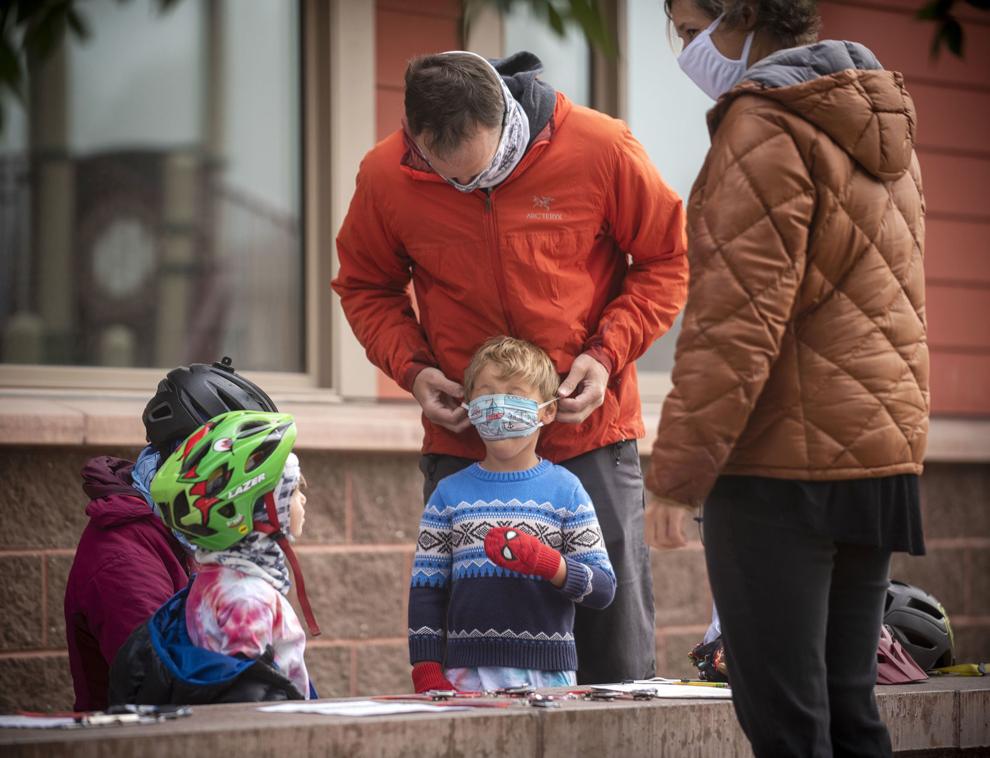 "We needed that political support, and they understood that," Pond said.
It's too early to know exactly what lessons will be gleaned from a year of COVID-19. Life is at minimum months away from returning to what we remember as normal, but officials say there is room for growth once agencies and organizations have a moment to breathe and reflect.
Reynolds said she thinks educators can adapt and learn to better serve the students who thrived under the hybrid model, and Pond hopes everyone has seen the advantage to having a robust public health system.
Macker, for her part, wants the collaboration inherent to the pandemic response to persist.
"My focus for the future is really on how we can make our community, our state and our country stronger using what we've learned about the importance of taking care of each other," she said. "This period has really illuminated the role of caregiving and all of its different capacities and care work in our society.
"And how, when that is removed, in many ways things really fall apart."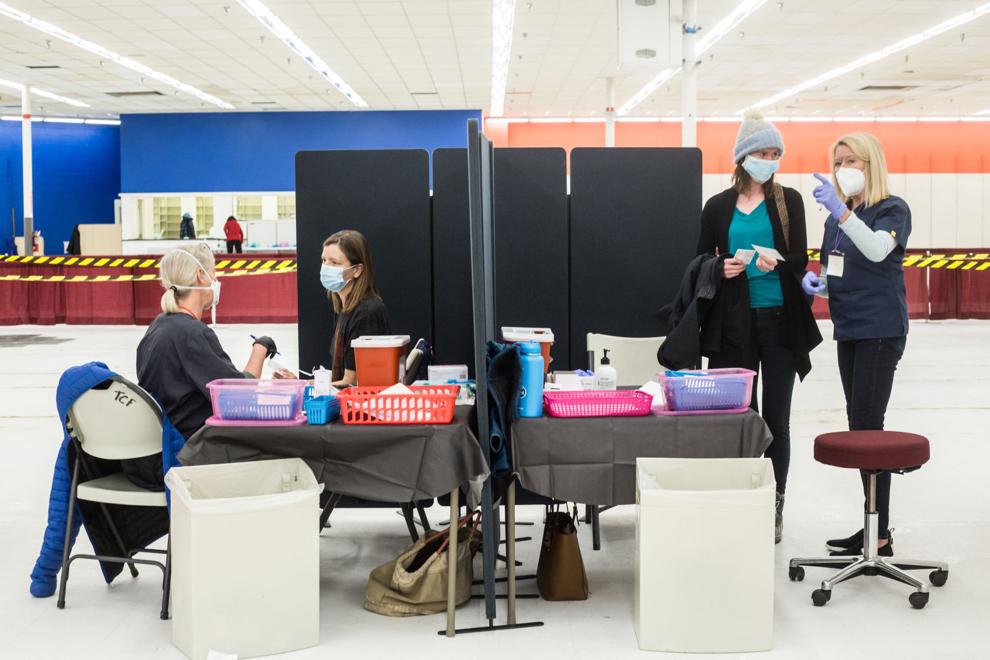 HOW IT STARTED: Watch a video, published in mid-April 2020, chronicling the first chaotic weeks of COVID-19 in Jackson Hole.