The girls' first idea was grocery shopping for their neighbors, but they'd heard the shelves were pretty bare and they worried they might not be able to fulfill their promises.
So they kept brainstorming on how to lend a hand while they were out of school and many of their Kelly neighbors were homebound. Shoveling sidewalks, driveways or decks, gathering mail, returning library books. They thought they could knock down icicles from overhangs or walk dogs that needed to stretch their legs.
It was a challenge handed out by the 4-H Citizenship Club — Leah Wilber and Phoebe Turner, both 11, are members — or rather a suggestion. Though the club wouldn't be meeting for the sake of social distancing, its members were challenged to find a project of their own to work on.
So the girls and Phoebe's 8-year-old sibling, Wren, took to the streets of Kelly (with their parents' permission, of course) to extend a hand to neighbors who may need one.
"Leah and Phoebe took turns talking and saying their spiel introducing themselves, saying that they were concerned and wanted to check on their neighbors and is there anything they can do," Phoebe's mom, Polly said. "Most people said no, but people were super appreciative."
The spread of COVID-19 has come with daily twists and turns and a dose of anxiety. Grocers are struggling to keep shelves stocked, community spaces are shuttering. Some employees are working from home while others are wondering how they will make ends meet.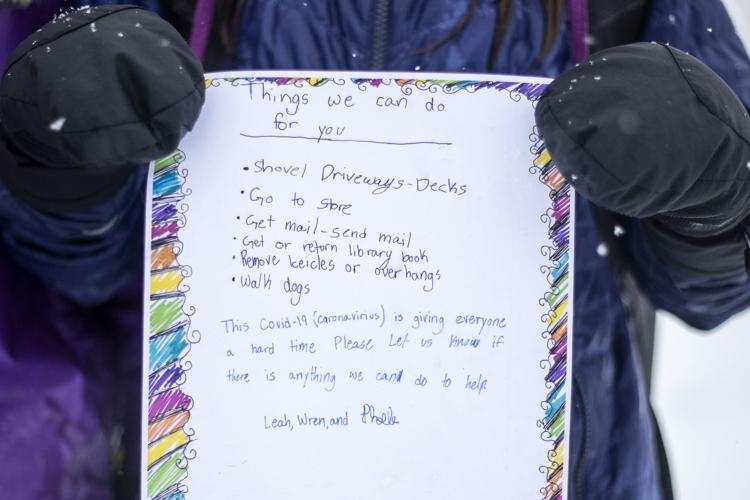 But many residents of Jackson Hole — from 11-year-olds in Kelly on hand to lend one, to Community Foundation of Jackson Hole staffers, who set up an emergency fund to help residents weather the storm — are further pulling together the strings of the tight-knit community.
"All of our staff are firing on all cylinders," Community Foundation President Laurie Andrews said Tuesday.
The foundation launched an emergency response fund Monday aimed at helping anyone in the community impacted financially by the coronavirus outbreak. The foundation has more than $300,000 "ready to go" to help with lost wages, mortgage payments and food, and for nonprofits needing resources.
As of Tuesday the foundation reported 600 unique views of its website and its funded ads for social distancing, protective gear for workers, social wellness and mental health needs and grocery bills.
Similarly, One22 Executive Director Sharel Lund said the Community Foundation has given her organization seed money to also help people financially during this crisis.
"People are very concerned about having been laid off or worrying they are going to be laid off," Lund said Monday. "People are also concerned about people being laid off. There's lots of concern for our neighbors.
"We're preparing to see an unprecedented number of applications, and there are generous donors poised to support [them]."
Andrews said the Community Foundation's Emergency Response Fund has money available for anyone helping the community. That includes Teton County School District, which is providing free breakfast and lunch to students this week, and the Senior Center of Jackson Hole, which replaced its regular lunches with curbside pick-up and delivery.
While getting people what they need, physically, is a top priority, many organizations are also focused on getting people the social connection they may be craving.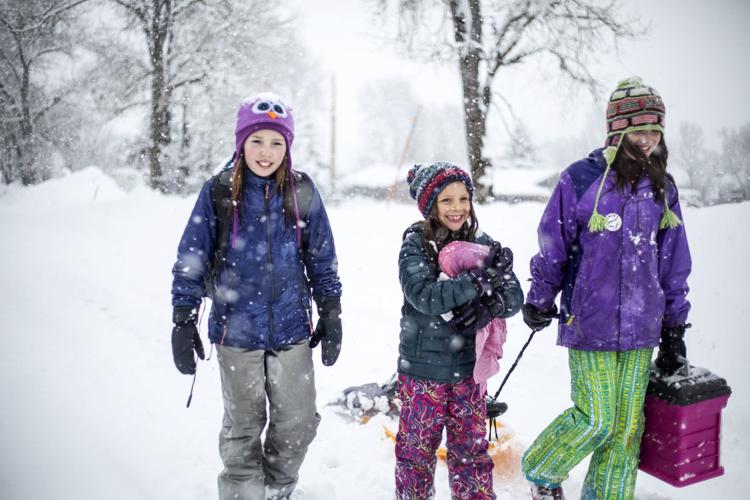 "Isolation for seniors is already an issue and can lead to depression. We certainly want to do everything we can to help keep the senior population connected to their community," Senior Center Executive Director Becky Zaist said. "One thing that we plan on putting into place is some telephone reassurance — telephone calls just to say, 'How are you doing?' and have a chat."
Neighbors have similarly stepped up, checking in on their cul-de-sac communities and neighborhood pods. April Norton, who lives on Stacey Lane in Jackson, said her neighbors set up a text message train saying if they need anything, people are available.
"We have people of all ages on our street, so we're just letting people know we are around," Norton said.
She said neighbor son another street were doing the same thing.
"It's heartwarming to see people coming together and checking on neighbors, whether they know each other or not," Norton said. "Most people anticipate this is going to be much more serious before it gets better."
As for those in Kelly, Leah and Phoebe are waiting for a call.