March 11 World Health Organization declares coronavirus a global pandemic. First positive COVID-19 case in Wyoming confirmed in Sheridan County. Local event cancellations begin.
March 12 Cancellations continue, including 44th World Championship Jackson Hole Snowmobile Hill Climb and Jackson Hole Rendezvous Festival and Jackson Hole Downhill ski race.
March 13 Gov. Mark Gordon signs emergency declaration. Jackson Hole Mountain Resort closes the Aerial Tram. Wyoming high school spring sports suspended through March 28.
March 14 President Trump declares national emergency. Town Council votes to limit size of all gatherings. First COVID-19 case confirmed in Teton County, Idaho.
March 15 Jackson Hole Mountain Resort, Snow King Mountain and Grand Targhee Resort close. Churches suspend services. Schools in Teton County close until at least April 5. Restaurants suspend dining operations.
March 16 St. John's Health continues COVID-19 prep, sets up tent for evaluations. Teton County declares emergency.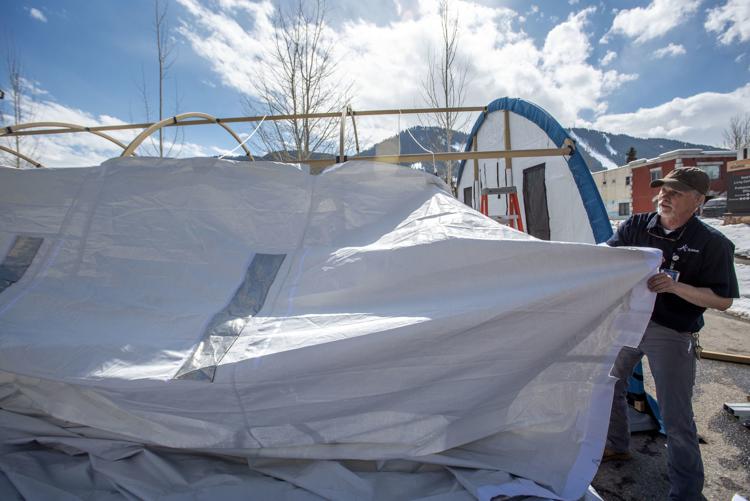 March 17 Smith's reserves early morning shopping for seniors; other grocery stories follow suit. Public Health order signed to prevent gatherings of 50 or more.
March 18 First lab-tested positive COVID-19 case confirmed in Teton County. St. John's Health suspends elective procedures. Health order forces businesses to close to curtail COVID-19 spread. High school spring sports suspend to April 6. Wyoming congressional delegation supports relief bills.
March 19 Wyoming State Health Officer and Gov. Gordon issue two-week closure of bars, gyms and most other public spaces.
March 20 Teton County Sheriff's deputies launch program to deliver prescriptions to the elderly, immunocompromised. Tax Day pushed to July 15.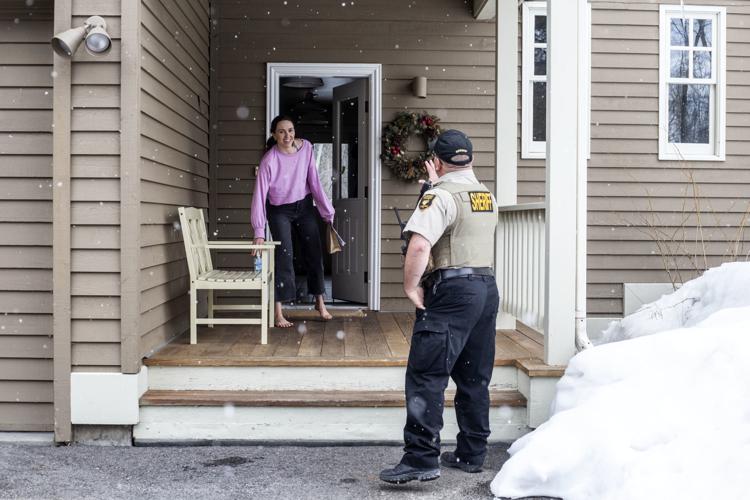 March 21 Wyoming State Health Officer and Gov. Gordon issues order prohibiting gatherings of 10 people or more in a single confined space, with some exceptions.
March 23 Community Foundation of Jackson Hole announces its Emergency Response Fund topped $1.4 million. Hole Food Rescue hands out free lunches to kids, teens over spring break.
March 24 Teton County Courthouse access restricted, virtual public access approved. Grand Teton and Yellowstone national parks close. Wyoming State Health Officer and Gov. Gordon issue order closing "nonessential personal services."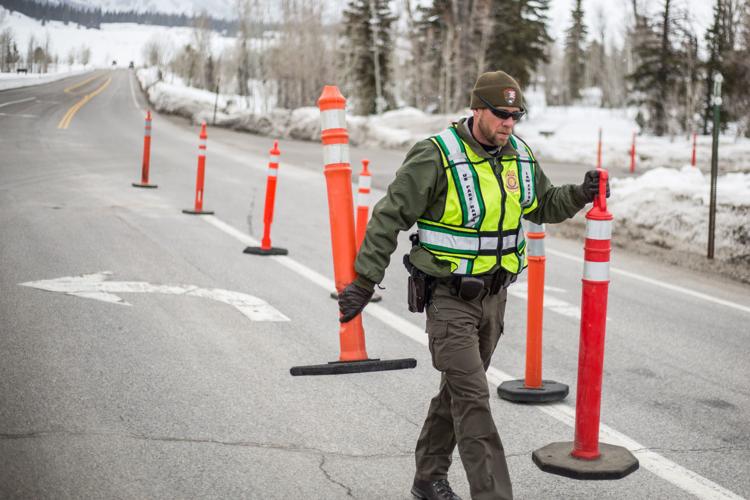 March 25 Community spread confirmed. "We have suspected it for some time. Now we have direct evidence," Teton District Health Officer Dr. Travis Riddell said. St. John's Health purchases 10 ventilators, bringing its total to 24. 
March 27 Gov. Gordon extends statewide health orders through April 17 to "slow community transmission of coronavirus (COVID-19) and protect lives." Governor's office announces Wyoming businesses can apply for relief through "layoff aversion" grants; within hours grant funds are exhausted.
March 28 Jackson Town Council approves "stay at home" ordinance. High school sports pushed to April 20.
March 30 HCA Healthcare, which operates the Eastern Idaho Regional Medical Center and other hospitals in the region, agrees to accept patients from St. John's Health. Gov. Gordon signs an executive order that allows restaurants to serve alcohol with curbside takeout orders. Teton County Health Officer signs order to limit interactions, with some exceptions, to those in the same household.
April 1 St. John's Health purchases 1,000 antibody tests for COVID-19, enough to test 500 first responders and frontline health care workers. One22 Resource Center announces its relief fund has dolled out close to $297,000.
April 3 Gordon extends public health orders to April 30; announces he will not issue a statewide shelter in place order. Teton County Emergency Management launches website to track local and statewide cases.
April 6 Wyoming Department of Health recommends cloth masks in places where 6 feet of separation cannot be maintained.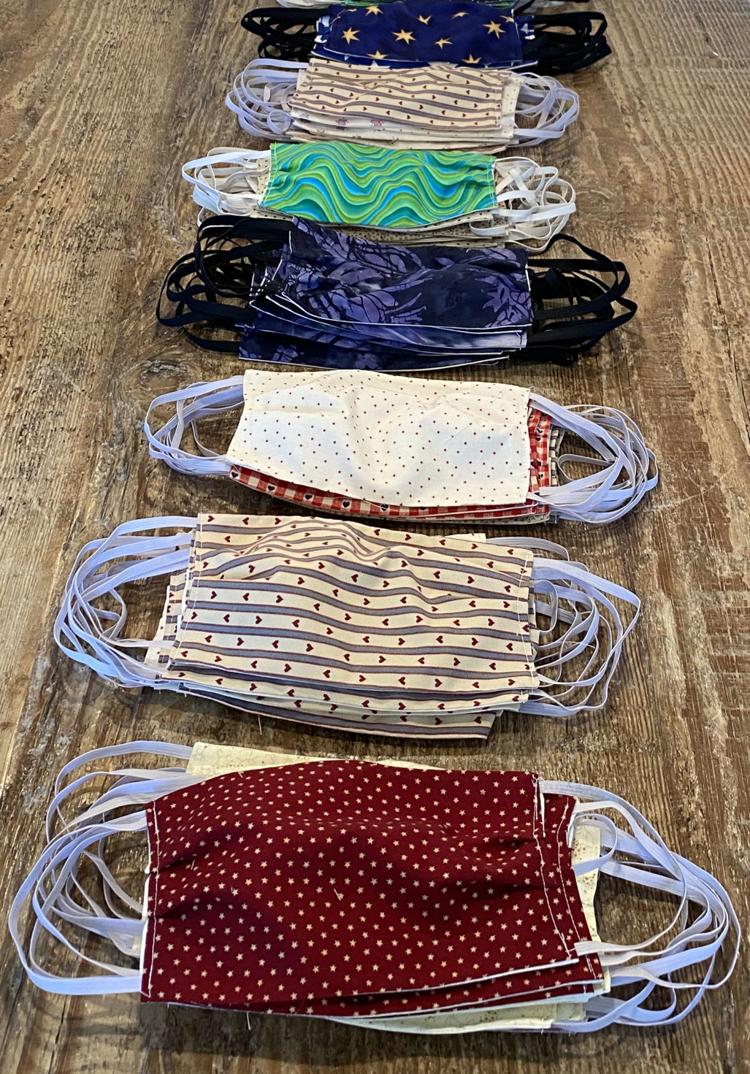 April 7 Smith's limits customers to 50 percent of capacity; cancellations and postponements continue with Old West Days, ElkFest and Million Dollar Music Fest.