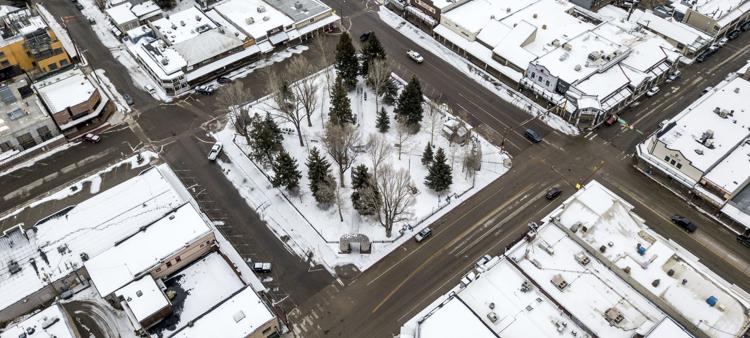 Christina Marroquin had a new job as a substitute teacher and worked for one day before COVID-19 shut everything down. The job loss now leaves her and her husband with a pile of bills and one less income to support them and their 5-month-old baby, Jupiter.
"We're just trying to focus on managing what we can at the moment," Marroquin said. "We're trying not to panic about the next month because we just can't. I don't have the energy to do that."
She's not alone. Marroquin and countless others in the Tetons have been hit by layoffs after businesses — mostly ski resorts, restaurants, coffee shops and other places where people congregate — started shutting down to slow the roll of COVID-19 on the east and west sides of the pass. When asked how many people they knew who were jobless or otherwise out of work, resort employees and restaurant workers' response was unanimous.
"Every single person I know is in the same boat," said Duncan Williams IV, a server and bartender at Cafe Genevieve, The Bird and The Mangy Moose.
Kelsey Wentz, a bartender at The Moose and Teton Pines, agreed.
"In Jackson, most people here work in the restaurant industry because that's where you make good money and it's fun," she said. "Now everybody's just kind of screwed."
Businesses have been forced to slash their staff as the town, county and state have responded to the COVID-19 pandemic by issuing a rash of orders requiring closures in hopes of slowing the virus' spread by maximizing distance between people. Some shops have been able to stay open with limited service, but even switching to no-contact options like takeout means many businesses have downsized to a skeleton crew.
The Mangy Moose is one. It shuttered the whole building in Teton Village, going from 143 people on payroll to 10 or 11.
Colleen Dubbe is the manager of the Jackson and Afton Workforce Centers, the local arms of the Wyoming Department of Workforce Services, which provides unemployment insurance. Having worked in the office for 25 years, she said she has never seen such a drastic spike in claims.
"When the downturn in the economy occurred in 2008, 2009, we saw a large influx of people then, but not like this," she said. "Even that was more gradual. This is all happening at once."
As the county started issuing closure orders and the ski resorts began to close two weekends ago, Fred Peightal, the owner of Cafe Genevieve, was stuck between a rock and a hard place.
On one hand, his business had been closed for months after a fire in July 2019. He had reopened his doors, jubilantly, on March 7. Days later he closed them again, shutting down in-house dining operations and dropping his staff from 30 or so working employees to six.
"We were closed for nine months, and we were open for eight days," he said. "I don't know what to say. We're doing our best at this point to keep the lights on and keep people working."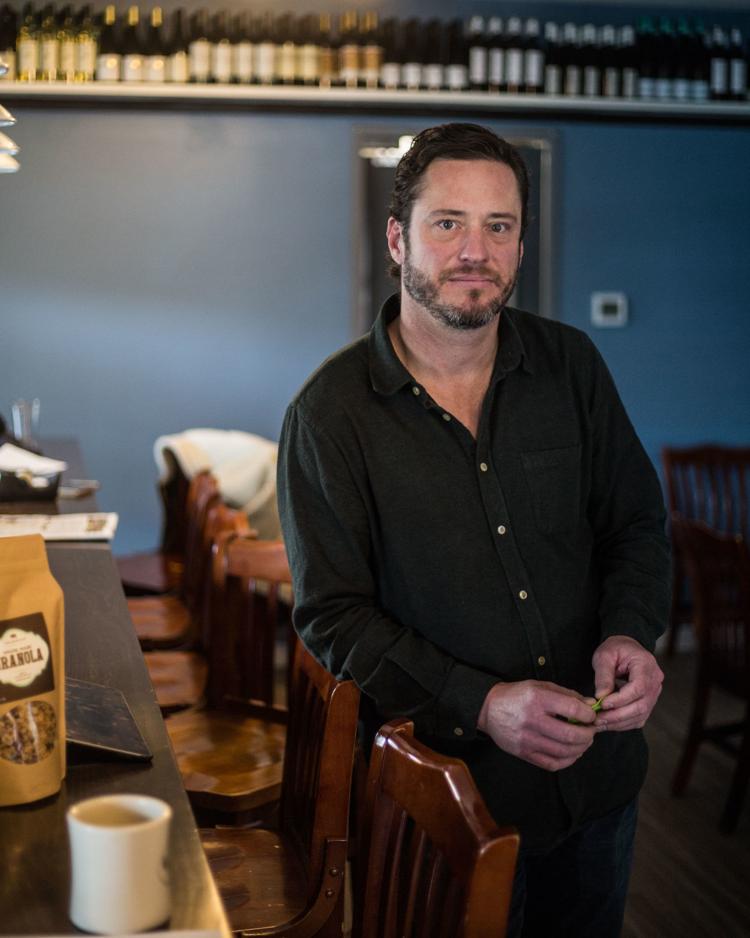 Businesses have worked to limit layoffs.
Joe Rice, the owner of the Blue Collar Restaurant Group, said he's been encouraging employees to take vacations and giving others the option to work. Businesses like the Moose and Jackson Hole Wildlife Safaris have continued to pay salaries for some full-time staff.
But letting some people go, even temporarily, has been inevitable for many.
"We shut down a week ago, which did cut out a couple weeks' worth of work for our guides," said Jason Williams, owner of the wildlife tour company. "The most important piece for us is to make sure the SBA loans we have applied for come through as fast as possible to make sure we can keep as many jobs intact as possible."
The Fine Dining Restaurant Group likewise announced a fund Tuesday to support employees affected by its restaurants' temporary closures.
Peightal is trying to get his employees back to work with a pay-it-forward deal, giving take-out customers the option to tack an extra $15 on their order. The cafe will use those funds to make meals for health workers and deliver them to St. John's Health. So far the program has helped Peightal hire some people back, but a longer view is keeping things tight for now.
If employees "want to come back to a job, I have to do my job and minimize our losses during this time," he said. "Restaurant margins are small enough as it is."
Workers face economic fallout
Marroquin, a Jackson Hole Juggernaut who goes by Murdah Queen on the rink, just moved from Jackson to Victor, Idaho, because of the cost of child care on the west side of the pass. Marroquin had landed a job as a substitute teacher with Teton School District No. 401 and was hoping to get her airbrush business off the ground for the busy summer months.
The goal was to make a few hundred extra dollars a month to support her family. But now both moneymaking opportunities are on hold. Her husband still has his job, but her money would have helped the family "stay above negative," Marroquin said.
Her big concern is medical bills that piled up after she delivered Jupiter. A virus-related sickness in the family — neither she nor her husband have insurance, and she's working on coverage for her son — could exacerbate the situation. A long closure of schools and businesses, even if the family is healthy, could do the same.
Kat Gentleman, a Moose server and West Side Yard bartender, lost both her jobs. She's also facing down credit card debt, which she built up during the offseason when work slowed. She planned to pay down the debt with this winter's tourism money and then start saving.
But this year getting cut from the Moose a month early threw her off that rhythm.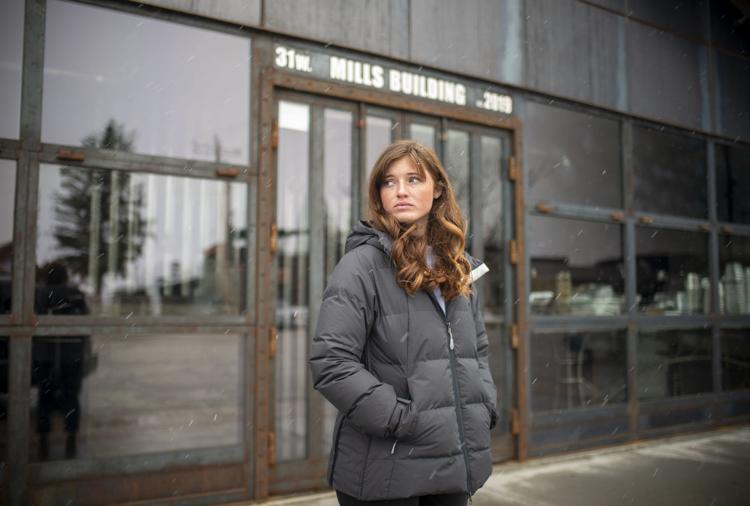 "The time that this hit is such a crucial point in the year for me," she said. "I was getting to the point where I could pay off my credit card debt, and then I was going to start making money."
Now she and other servers like Wentz and Cole Buxton, who works at Cafe Genevieve and has served in the valley for 20 years, have filed for unemployment. Marroquin is still gauging her options. Duncan Williams IV hopes to take advantage of One22's Financial Relief Awards.
Most workers and employers interviewed for this story weren't concerned for the immediate future. But if the downturn goes on for more than a few weeks, economic problems could pile up even for those who are relatively stable.
"What's our economy going to be after this?" Buxton asked. "Are people going to go out to eat? What's going to happen? It's a snowball effect. People have to pay their rent and they have to eat. Everything else they're going to lose."
Unemployment, grant providers
Those trying to mitigate the economic fallout are swamped.
"We're all beyond capacity," Dubbe said.
The phones at the Jackson Workforce Center have been ringing off the hook, sometimes with three or four going at a time. Last week the local unemployment office saw a large influx of people filing claims. One22 has also received about 400 requests for COVID-19-related financial assistance. In a typical year the nonprofit receives about 140 such applications.
The 400 have all come in since 7 p.m. Friday when the application went live.
"We are scrambling," said Sharel Lund, One22's executive director. "I wish we knew what we were dealing with, but we don't. We've had so many applications come in and we don't know how many are still out there. We don't know how many to expect."
With an average request of about $1,900, funding 400 applications fully would cost around $760,000. One22 is working with about $500,000 for the fund.
That "won't be nearly enough to get us through the first couple weeks of this," Lund said.
Lund didn't know if the Community Foundation of Jackson Hole's support for the fund would change after it closed on $1.4 million of donations for its larger COVID-19 initiative. Community Foundation President Laurie Andrews could not be reached for comment by press time.
One22's fund does not make cash payments to the people it supports, and, in light of limited resources, disbursements will be restricted. Applicants without access to other resources like unemployment benefits, savings or family support and with larger households will be prioritized.
"Our phone call follow-ups really encourage people to think about what sort of things can be deflated or deferred or given a payment plan," Lund said. Applicants may never have had the need to make such a plan, or call a creditor, but the nonprofit's director said "now is the time to start reaching out to landlords, mortgage companies or banks.
"Everyone has a role to play in helping out their neighbor," she said. "I think most places are being as generous and understanding as they can."
None of the workers seemed to blame employers for letting them go.
Some, like Wentz and Gentleman, had called for those who paid their bills to close the restaurants to minimize their contact with tourists.
Unemployed workers and business owners are doing what they can to keep it together.
Cafe Genevieve owner Peightal has set up a putting green in the dining room. Server and bartender Duncan Williams IV has been playing board games and cutting down on drinking "to penny pinch." Gentleman, the Moose server and West Side Yard bartender, has been making homemade ramen and coloring.
Buxton, the longtime Jackson Hole server, has been fishing, reading and going for nighttime walks on the National Elk Refuge.