Isolation and quarantine orders during the COVID-19 pandemic are prompting those suffering or recovering from alcohol and drug abuse problems to reach out for help — at double the rate Curran-Seeley counselors typically field.
"We have seen an increase in our consultations and in our crisis calls, as is expected," Curran-Seeley Foundation Executive Director Trudy Funk said. "There are more people in crisis for a lot of different reasons right now."
In response, the state-certified alcohol and drug counseling and treatment provider took its services online starting March 16, with counselors offering tele-therapy and hosting about 20 programs a week on Zoom. Clients are adjusting to the new platform, Funk said, and those who don't have computers can take part over the phone.
But while it's getting people through, online connections can't replace in-person meetings, Funk said.
"It is much harder," she said. "If a client wasn't established already to begin with it has been difficult to suddenly be in a virtual room sharing and participating in a group you don't know anyone in.
"That's hard all the way around."
Health recommendations made to curb the spread of the coronavirus — staying home and away from other people — challenge one of the key components to successful sobriety, Funk said.
"People with substance abuse issues, they need to connect with their support groups, with life outside drugs and alcohol and with themselves and their feelings," she said. "Certainly one of the biggest concerns is now that we self-isolate, how do we not become isolated?"
To combat the isolation, Curran-Seeley is connecting clients to local and national programs that have regular options and everyday availability.
"A lot of people are attending Zoom AA and Zoom yoga," Funk said. "That is great to see."
The Teton County Court Supervised Treatment Program, which meets once every two weeks, has also taken its work online. Those enrolled are court-ordered to attend and so far it's working well, Alternatives to Incarceration Coordinator Sara King said.
The online meetings, which include the six defendants, attorneys, the judge and King, started online March 25.
"It has been great," King said. "It was just a matter of making sure the clients knew how to run the software. They've picked it up super quickly."
But King also worries about their success while in quarantine.
"In terms of being able to communicate it is working well but it doesn't help the feeling of isolation that our clients feel," King said. "That part has been a struggle. For people dealing with substance abuse it is hard to be deprived of that human interaction."
For now they'll continue to meet online and hope they can return to the courthouse in the next few months.
Teton County resident Tori McGough, 46, said self-isolation coupled with the stress of a global pandemic makes every day harder for those in recovery.
She's using her group therapy resources to connect with sober friends both for herself and to check in on them.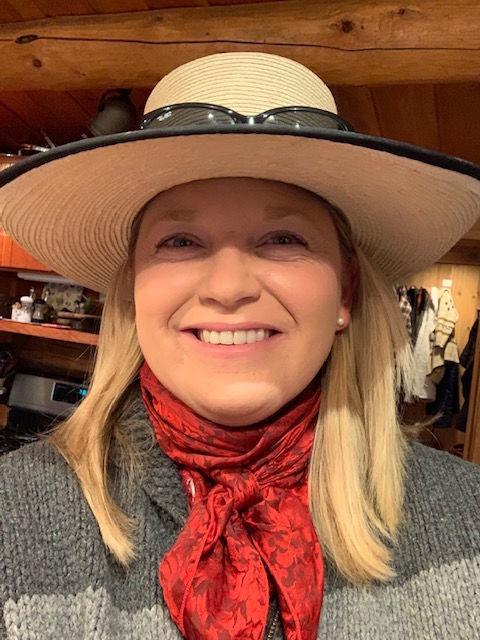 "I just want to remind them that there is still a community of people who are doing this really difficult time sober," she said. "Just make the phone call and make human connection."
Her other tricks to interrupt toxic thoughts, McGough said, are going outside, meditation and social media support groups.
McGough got sober after starting treatment at Curran-Seeley in 2011, but before she decided she wanted help she had never heard of the nonprofit.
"Plain and simply: Curran-Seeley saved my life," she said. "I had a beautiful and wonderful life, and I was able to hide my addiction from a lot of people."
McGough hopes that those struggling with addiction in Teton County will reach out, especially during the pandemic.
"I believe wholeheartedly in the work Curran-Seeley does and truly think it's a resource that can change hundreds of lives," she said. "They are really easily accessible. Call them and someone will be on the other end."